The 7 best small business loans providers in Alberta
Table of Contents
[ Show ]
Small businesses are a pillar of Alberta's economy, making vital contributions to job creation, innovation, and community growth. Many entrepreneurs who register a business in Alberta often find themselves in need of additional funding, and here is where small business loans come into play. Securing funds is essential for the success of small businesses, so let's explore seven great small business loan providers in Alberta.
Choosing the Right Business Loan Provider in Alberta
Finding the ideal small business loan provider in Alberta is a critical decision. Different lenders provide different financing, so it's wise to explore your options and pick one that offers what you need most — whether it be term loans, lines of credit or equipment funding, or merchant cash advances. Furthermore, rates and fees can differ from lender to lender, making comparison shopping for competitive interest rates essential if you want to save money over time.
It's essential to factor in the type of loan and interest rate, but also how well your chosen lender offers customer service and support. Aim for one that is a breeze to collaborate with, transparently communicates their product offerings, and gives valuable counsel on leveraging borrowed funds for business expansion. Fortunately, many lenders can approve your application online, and you can get a loan quickly. However, keep in mind that the fewer eligibility criteria are there, the higher interest rates you are likely to pay.
It is also important to mention the difference between banks and non-bank lenders. While traditional bank loans may have lower interest rates and more lenient repayment terms, they also tend to require strict criteria such as high credit scores or collateral. Non-bank lenders can be far more flexible, but the catch is that their interest rates are usually higher than those of banks. Thus, it's important to weigh up both sides before making any decisions.
Things To Consider Before Taking a Small Business Loan
Securing a small business loan is often integral to launching or expanding your enterprise. However, before you commit to taking on debt, it's wise to take into account some key factors in order to ensure that you're making the optimal financial choice for your company.
It's essential to clearly understand why you need a loan. Be crystal clear on what purpose it'll serve, be it for purchasing equipment, covering daily expenses, or expanding your business. An in-depth understanding of this will aid you in selecting the most suitable type of loan for your requirements. Assess the cost of your loan carefully. Not only should you consider the interest rate, but also factor in the APR (Annual Percentage Rate) that takes into account both interest and fees.
When assessing repayment terms, ensuring your business can fulfill them is essential. Failing to meet the requirements of a loan could have dire consequences — not only would your credit score suffer, but there may be repercussions that damage your reputation and cause further financial distress.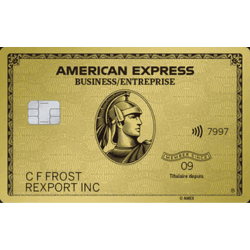 Having a good credit score is key when considering applying for a loan. Generally, the better your score, the more attractive and advantageous terms you'll be able to negotiate. If it's not high enough, consider improving your credit score before submitting an application.
The Best Small Business Loans in Alberta
Let's move to the 7 best small business loan providers in Alberta without any further interruptions. In addition to the lenders on our list, make sure to check Alberta Small Business Resources for more funding options and useful business resources.
1. OnDeck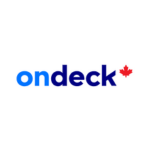 OnDeck Canada is the go-to source for small business loans in Alberta, offering fast and convenient financing. Their application process takes no more than 10 minutes, and you will receive an approval decision in as little as one day. This platform strives to assist small businesses with several funding options. Regular, automatic repayments are typically made on a daily or weekly basis. So what are the eligibility criteria, and how much funding you can receive? Let's take a look.
Eligibility Criteria
Funding Provided
Business operating in Canada for at least 6 months, credit score of at least 600, annual revenue of $100,000+, you must have a business bank account.
Fixed Term Loans from $5,000 to $300,000

Line of Credit up to $300,000

Flex Funds $5,000 to $300,000

Interest rates: 8% — 29%
2. SharpShooter Funding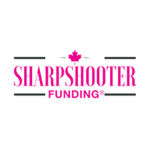 SharpShooter Funding is a renowned Canadian company that has been at the forefront of small business loans in Alberta and across Canada for many years. Their application process is lightning-fast, allowing entrepreneurs to apply within minutes. Yet despite this speed, their approval rate remains high — 80%. They offer financing solutions specifically tailored to help qualified individuals establish start-ups or improve existing businesses.
Eligibility Criteria
Funding Provided
Canadian-based business operating for at least 100 days and having $4,166 in monthly sales, no credit score requirements.
From $1,000 to $300,000

Interest rates: 7.9% — 19.9%
3. BDC
The Business Development Bank of Canada (BDC) is a government-owned financial institution that helps qualified entrepreneurs in Alberta and other provinces access the capital needed to bring their business ideas to life. From providing small loans for startup costs, equipment purchases, and software investments to helping you upgrade your website or selling online — BDC's financing solutions provide loans for various purposes. You can also use funds for marketing campaigns, bringing on consultants, and covering day-to-day expenses.
Eligibility Criteria
Funding Provided
Canadian businesses operating for at least 24 months and generating revenue, good credit score (at least 660), business owner must reach the age of majority (18 years).
Up to $100,000

Interest rates: Base rate of 6,05% + floating rate of 1% — 12%
4. Driven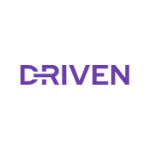 Driven is a top-notch Canadian company that offers incredibly competitive small business loans. They are committed to delivering exemplary service and have been providing financing solutions for qualified entrepreneurs since 2006, helping over 17,000 businesses get their start or grow further. To date, they've lent an impressive $1 billion — all thanks to the streamlined digital application process taking just 10 minutes of your time.
| | |
| --- | --- |
| Eligibility Criteria | Funding Provided |
| Canadian businesses operating for at least 3 months, with a monthly revenue of at least $3,000, must have a business bank account. | From $500 to $300,000 |
5. 2M7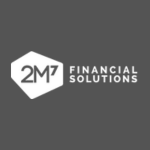 2M7 Financial Solutions, a Canadian-based financial services provider renowned for its merchant cash advance program – an alternative funding solution for businesses that don't qualify for traditional loans — is helping companies across the country to secure their much-needed capital. They offer businesses a large capital infusion, which is then paid back through a slice of daily credit and debit card transactions. This repayment model provides ample flexibility for companies with unpredictable income streams. The approval rate of 2M7 is 97%, so if you need a small business loan in Alberta and have a bad credit score, you will receive so-much needed funding if you meet the eligibility criteria.
Eligibility Criteria
Funding Provided
Canadian business operating for at least 90 days, no open bankruptcy, minimum gross monthly sales of $10,000.
From $10,000 to $250,000

Interest rates: 2.99% — 46.96%, depending on your credit profile
6. ATB Financial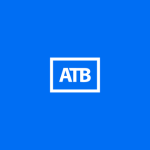 ATB Financial is an Alberta-based financial institution that provides tailored solutions to small business owners, such as business credit cards and small business loans in Alberta. From Business Term Loans and Growth Loans to Evergreen Financing and Equipment Financing – entrepreneurs have the opportunity to kickstart their venture or expand existing operations with ATB's help. Although loan criteria are stringent, there's one major advantage of banking at ATB — 100% of funds deposited are government-guaranteed, meaning your money will remain secure even if financial institution failure occurs (which is highly unlikely). This peace-of-mind assurance gives business owners confidence when it comes to safeguarding their finances — something crucial for small businesses' stability.
Eligibility Criteria
Funding Provided
Requirements vary, but you can expect them to be higher compared to non-bank lenders.
Growth Loan from $250,000 to $2,000,000.

Interest rates: Prime + 7% or 8%
7. Community Futures Alberta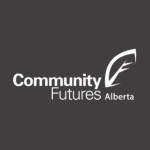 Community Futures Alberta has been empowering small businesses and startups in rural areas across the province for over three decades. With 27 branches situated throughout these remote regions, they offer various services to assist entrepreneurs with their aspirations – from business loans to mentoring opportunities and insightful advice. Whether you're just starting out or are looking for a way to expand your venture, this team of experts can provide valuable guidance at every stage along the journey, all while offering honest support backed by small business loans in Alberta.
Eligibility Criteria
Funding Provided
Business must be located in rural area in Alberta, you must reach a legal age and be involved in day-to-day operations, collateral is required.
Up to $150,000

Interest rates: 8% — 12%
To sum it up, the sheer number of small business loan providers in Alberta highlights just how vital entrepreneurship is to its economy. If you're a start-up that needs an initial boost or an established firm aiming to grow — these financial institutions can give you the necessary funding. Remember to plan repayment ahead and avoid taking loans without a working business model that generates revenue.
How to get a business loan in Alberta?
To increase your chances of being approved for a business loan in Alberta, you'll want to start by building up your credit score. After that, reach out and compare the various lending options available from different lenders in the province. Once you decide on one lender, submit an application with all required documents. After thoroughly reviewing it, they may offer a loan deal you can accept. Alternatively, government loans or business grants in Alberta could also be considered as another avenue for obtaining funding in Alberta.
How to get a business loan with bad credit in Alberta?
While the most obvious solution to get a loan with bad credit in Alberta is to improve your credit score, some other options are available. For instance, you can find a guarantor to apply for a business loan in Alberta. Nevertheless, remember that your guarantor will be legally responsible if you fail to repay a loan. It is also possible that some lenders might be willing to give you a loan should you have collateral available — such as your home or car. There are also lenders, such as SharpShooter Funding, with no credit score requirements. Plus, If your business has a solid track record of credit card sales, you could be eligible for a merchant cash advance. Of course, don't forget about business grants in Alberta, as if you meet the eligibility criteria, you will get the funding without any repayment requirements.