The 15 Best Upwork Alternatives for Canadian Employers in 2022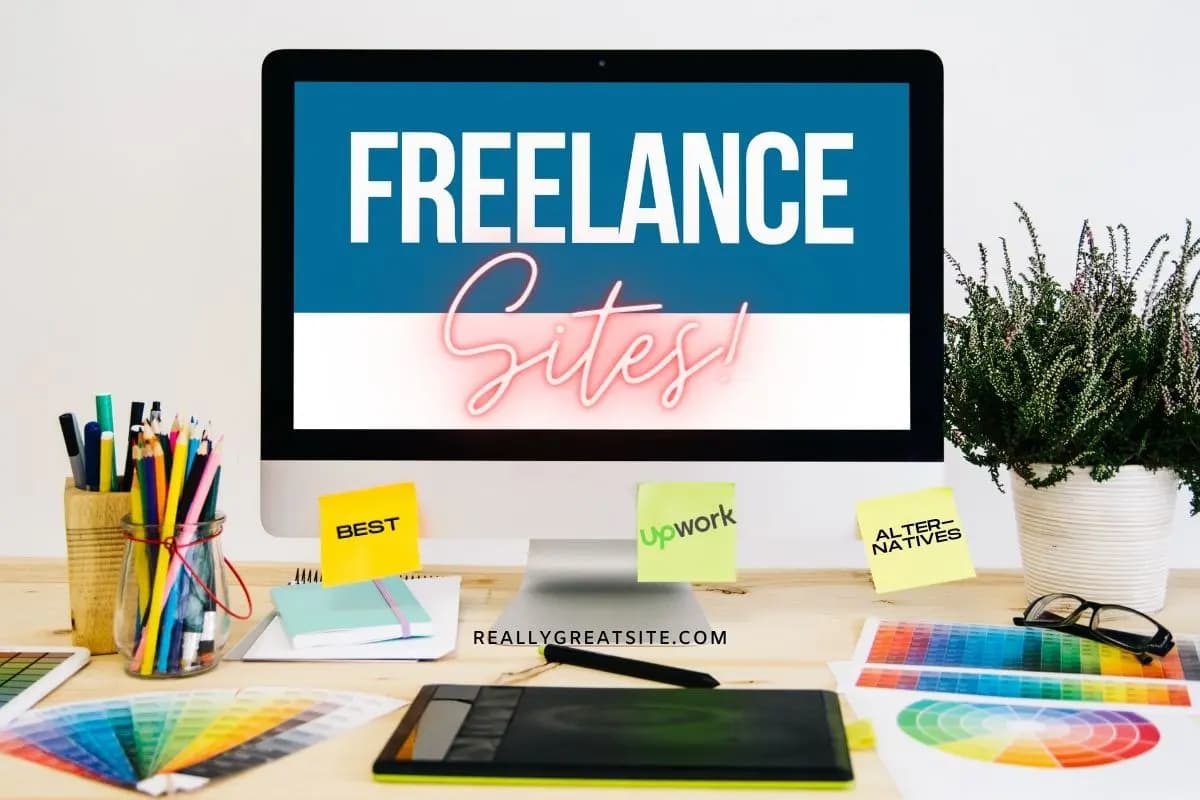 While one of the most well-known, Upwork is not the only good freelancing option. Many other sites have worked hard to create value for businesses and freelancers around the globe, each with its own unique strengths. Choosing the best platform depends on your project needs, budget, and time constraints. Knowing more about the best Upwork alternatives can help you decide which platform you should use to address your needs.
1. Fiverr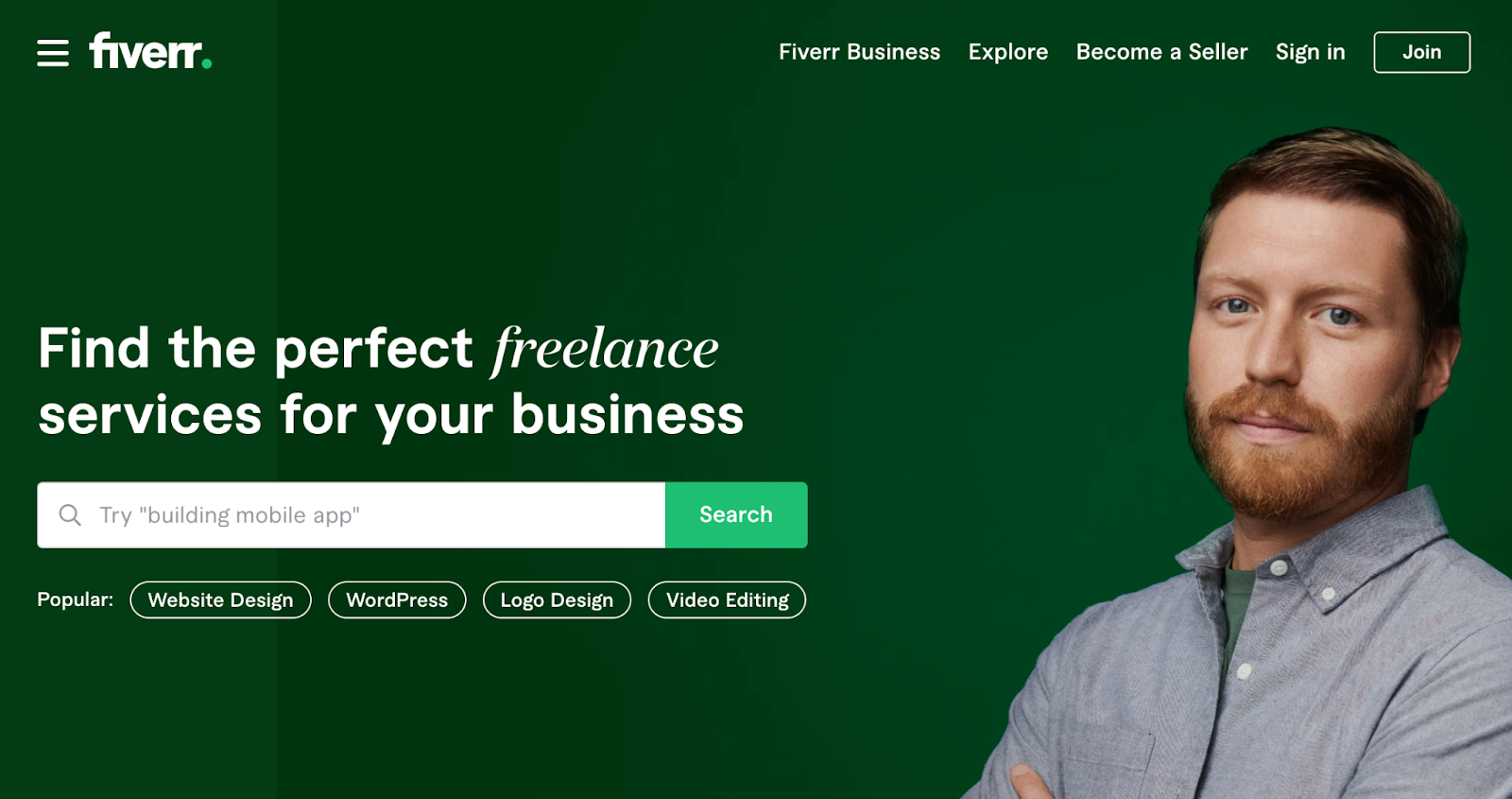 Fiverr is an Israel-based freelancing company. It's something like the cheap, knockoff version of Upwork. Fiverr offers some of the same services as Upwork, including freelance writing and web design, starting as low as $5.
Fiverr also has odd jobs available like lawn mowing and commenting on social media posts. Similar to Upwork, Fiverr has a large community of freelancers and businesses all hungry for work, but most of them are entry-level and amateur workers. Fiverr is a great place to find cheap work if you need simple tasks completed quickly.
Fiverr also offers less protection than Upwork. Their customer service center is less active in coming between scammers and legitimate workers, and working through Fiverr can be risky. Based on reviews, most fraudulent workers are caught quickly and don't get away with much money. Their presence is more of an inconvenience than a large financial risk.
Fees
20% of the project price
$3 fee is added for any project under $50
2. SolidGigs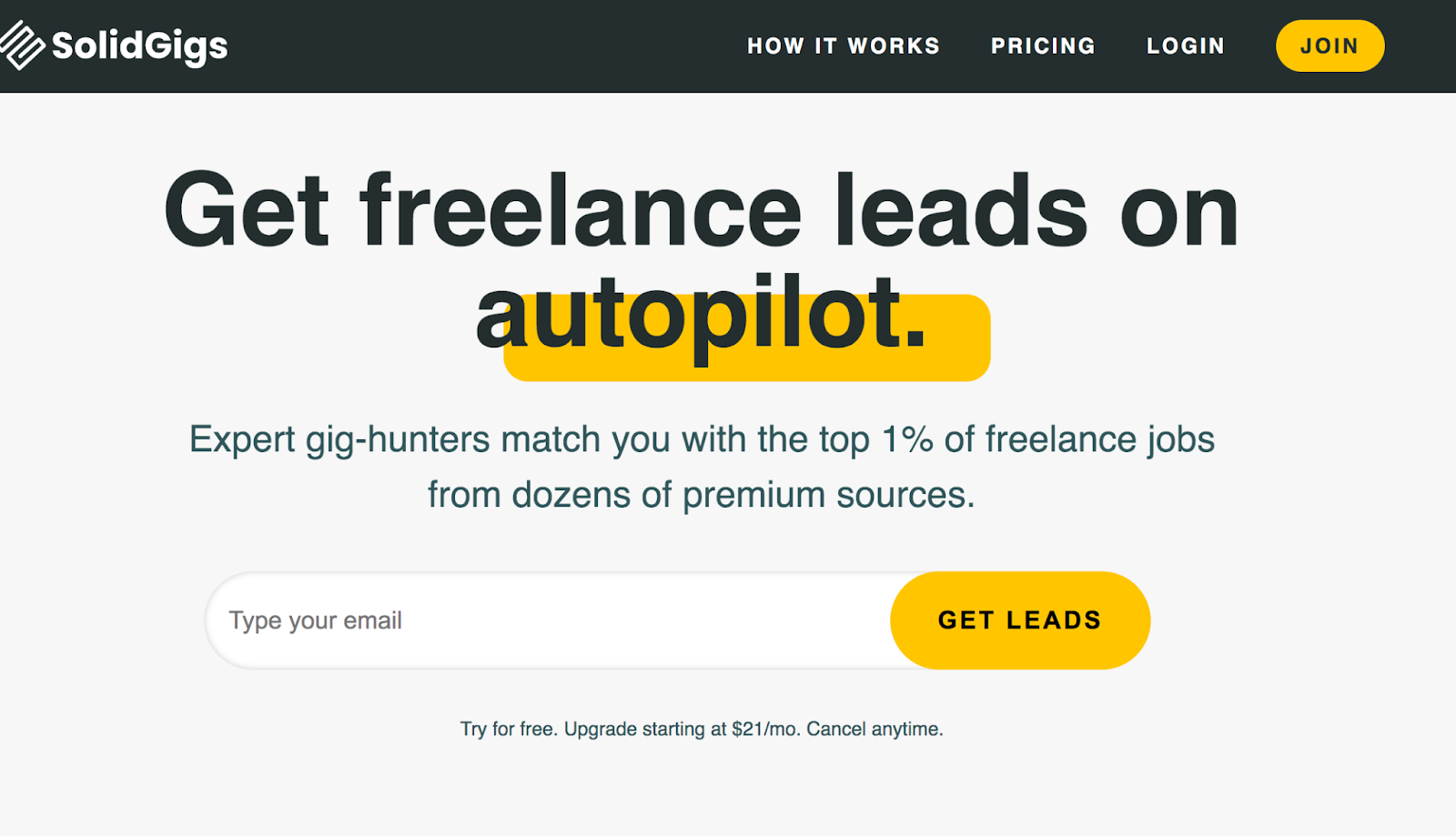 SolidGigs is based out of the USA and is a good Upwork alternative to finding freelancers for writing, design, marketing, and developing projects. SolidGigs works differently than other freelancing sites. Rather than taking a percentage of fees paid, SolidGigs charges a monthly fee for their services.
Once you submit a project, a talent recruiter will search for job listings and send you the best matches for your project. Once they send you a match, you can send a proposal to the suggested freelancer. After that, you'll work together without much interference from SolidGigs.
Fees
$19 per month subscription
3. Freelancer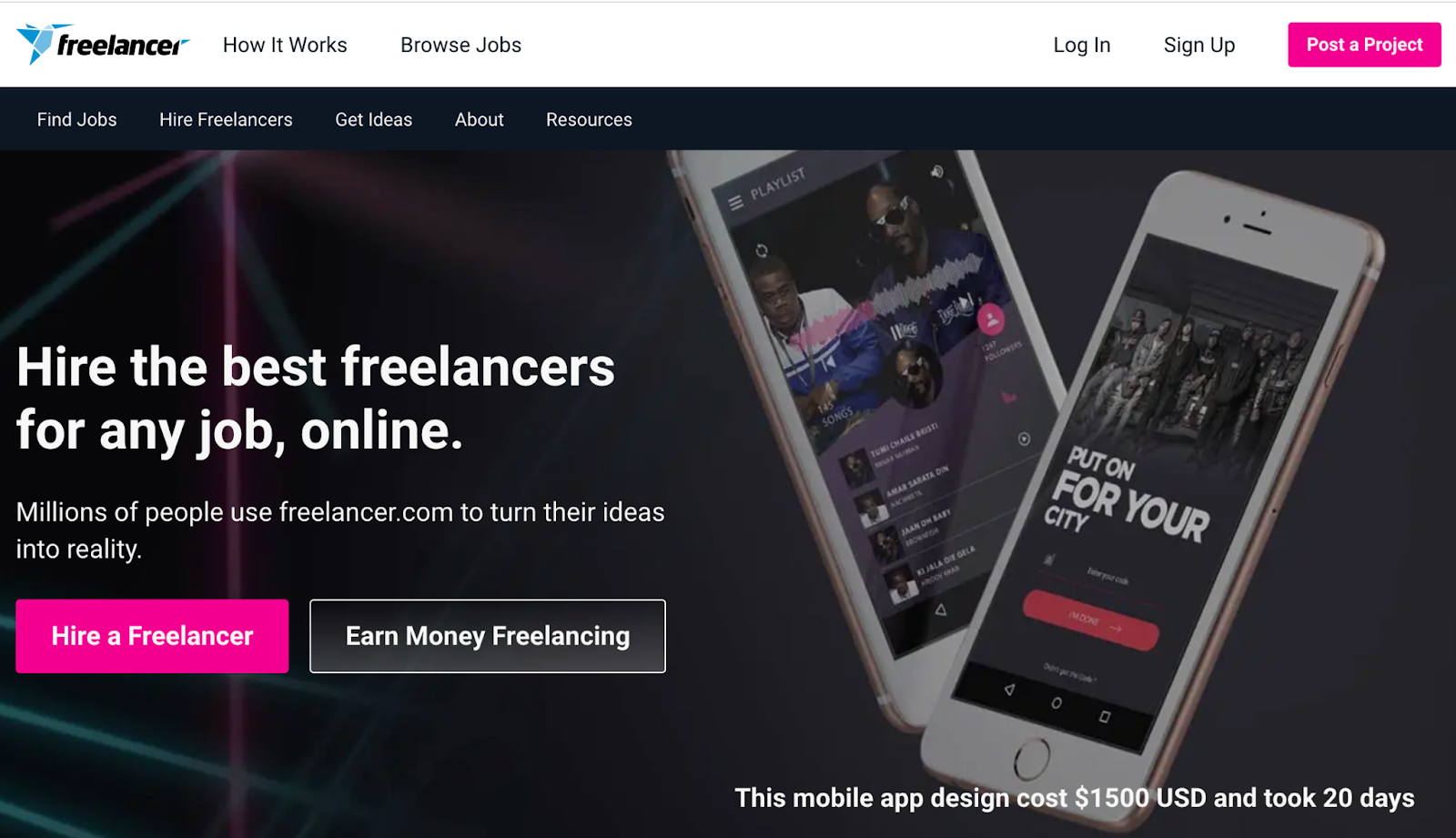 Freelancer is headquartered in Sydney, Australia, with additional offices in Vancouver, London, Buenos Aires, Manila, and Jakarta. Freelancer is very similar to Upwork in both what they can offer and their size.
Like Upwork, Freelancer serves millions of employers and freelancers. They offer many of the same services as Upwork including writing, design, and product reviews. It's a good Upwork alternative because it generally offers the same services at lower prices. They have over 1800 job categories to choose from, meaning you can find a freelancer to complete just about any task you can think of.
Freelancer does not reduce fees as you use them more, and charges a lot of fees for premium services such as allowing freelancers to bid on more than 8 jobs per month or businesses to list their projects at the top of the listing board.
Fees
3% of all fixed-price projects
3% hourly payments
4. PeoplePerHour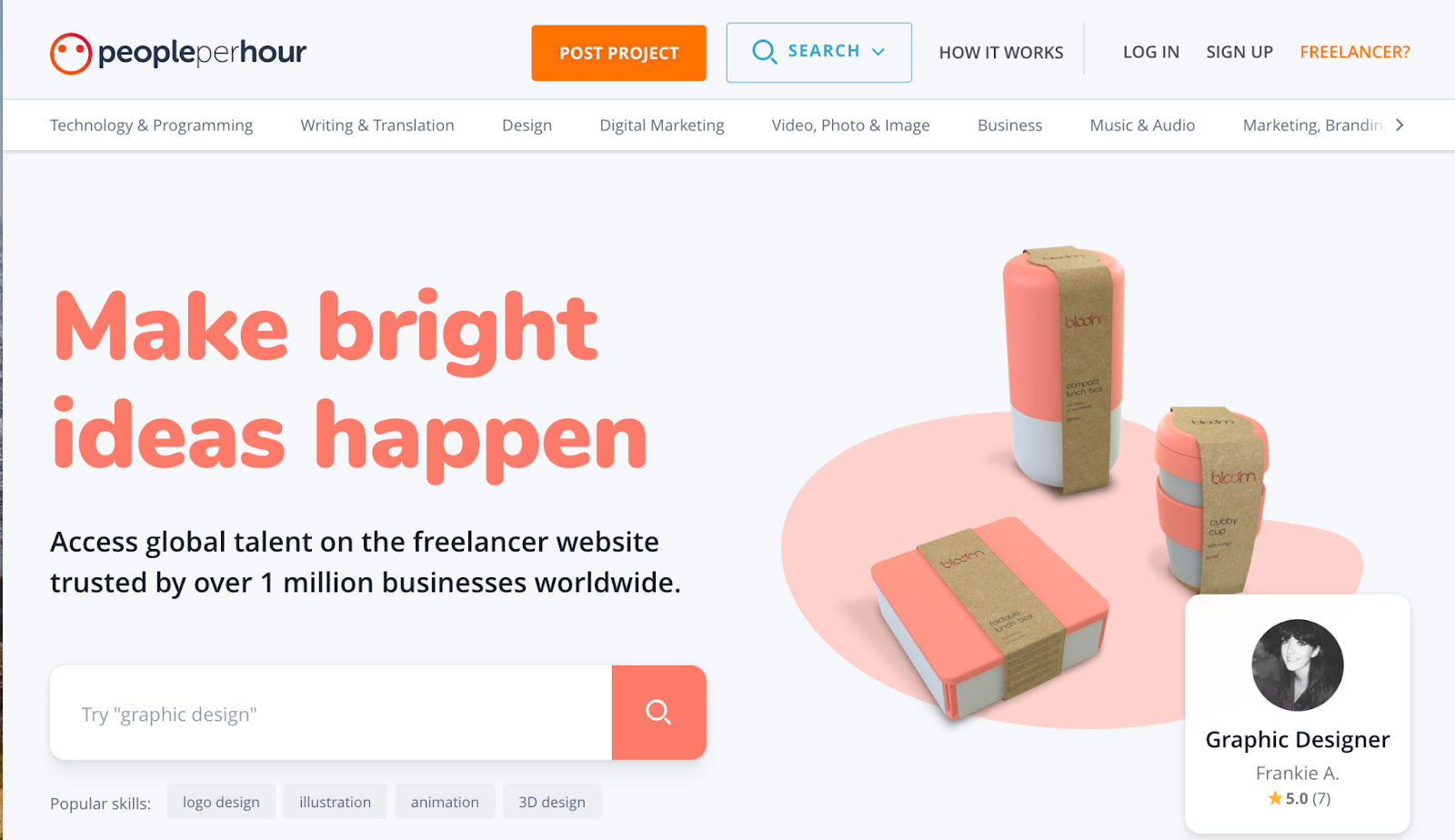 PeoplePerHour is a British company that is primarily used in the European market. Like Upwork and Freelancer, they offer many services including writing and translation, programming, design, marketing, music and audio, and sales.
A client can post a project on the website, and freelancers submit proposals and bids for the project. Money is kept safe in escrow until the project is complete, and PeoplePerHour offers protection for both businesses and freelancers in case of a dispute, making it a solid Upwork alternative.
Fees
20% of project price for the freelancer and the client
5. Hubstaff Talent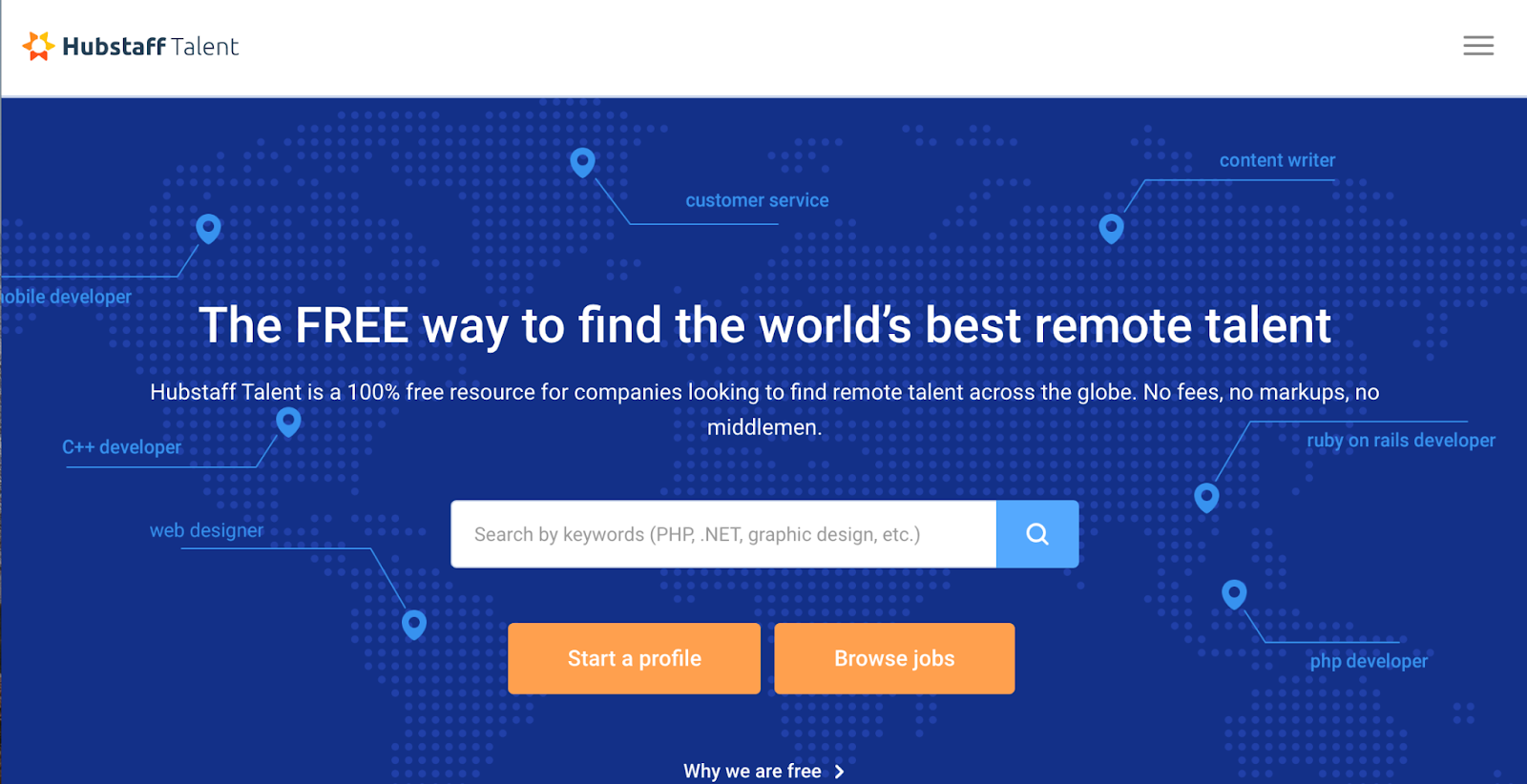 Hubstaff is a US-based company that helps connect businesses to freelancers for free and charges for freelancer timekeeping. Although relatively small, they still have over 100,000 freelancer profiles from over 100 countries.
Established in 2016, Hubstaff was created as a way to protect both employers and freelancers, keeping everyone honest about their hours worked and time committed to a project. While many people appreciate the timekeeping tool, Hubstaff continues to have bugs with its time tracking system, which can cause problems for both freelancers and employers.
Fees
Free job posting
Time tracking is $8.50 per user, per month.
6. 99designs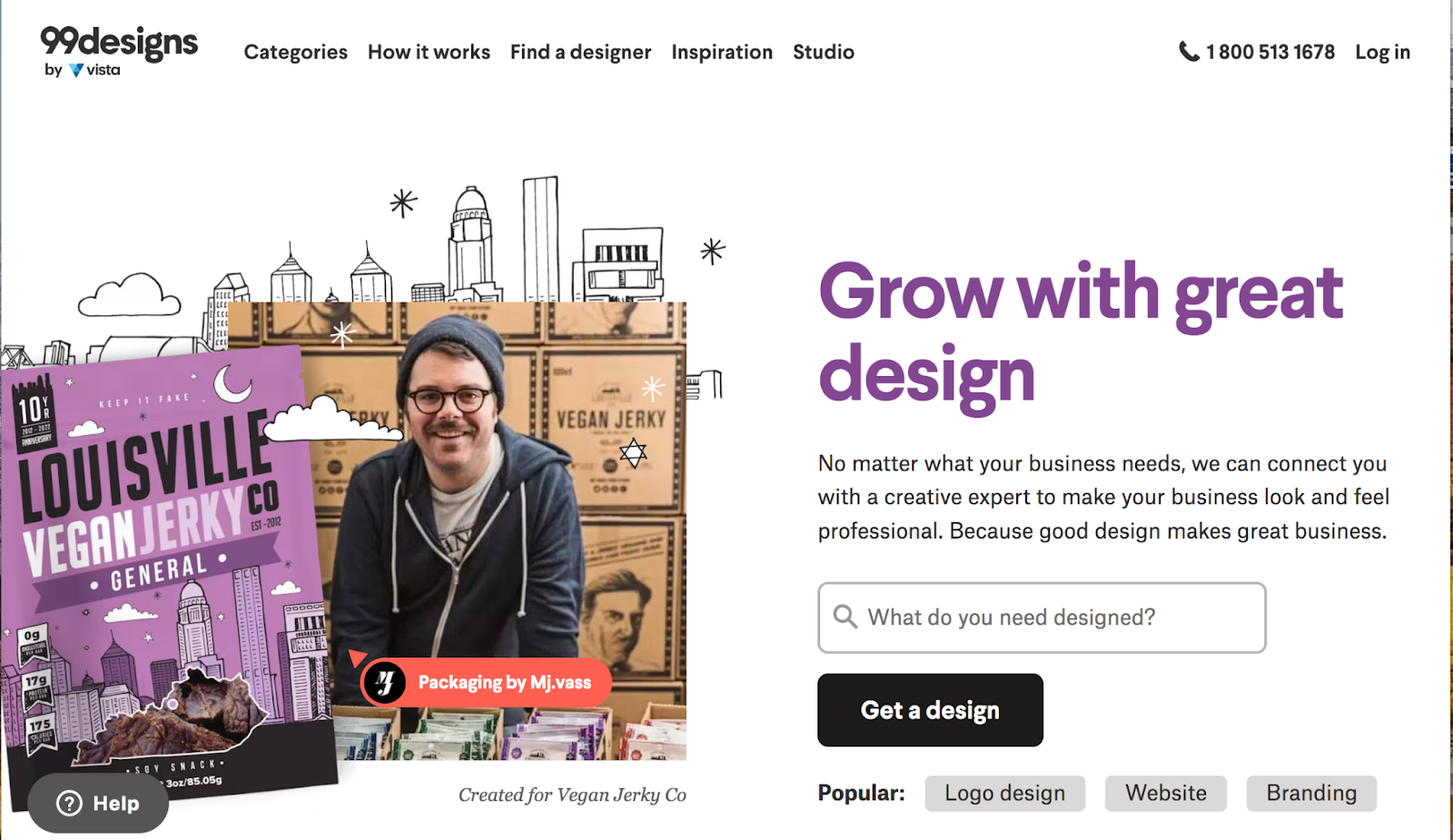 99designs is a specialty website based out of Melbourne, Australia that deals exclusively with web designers and graphic designers. They are a great company for businesses looking to design websites, logos, product packaging, and branded merchandise.
99designs evaluates each new freelancer and gives them a score based on their skill level. This helps both businesses and freelancers get the quality of work they expect for a fair price. They also allow for a business to host a "contest" where several freelancers submit designs and you get to choose the best one.
If you are looking for a design only, you will probably have better luck using 99designs than using Upwork. However, if you are trying to outsource writing, design, customer service, and translation, it might be easier to consolidate all of your work onto one platform.
Fees
7. Credo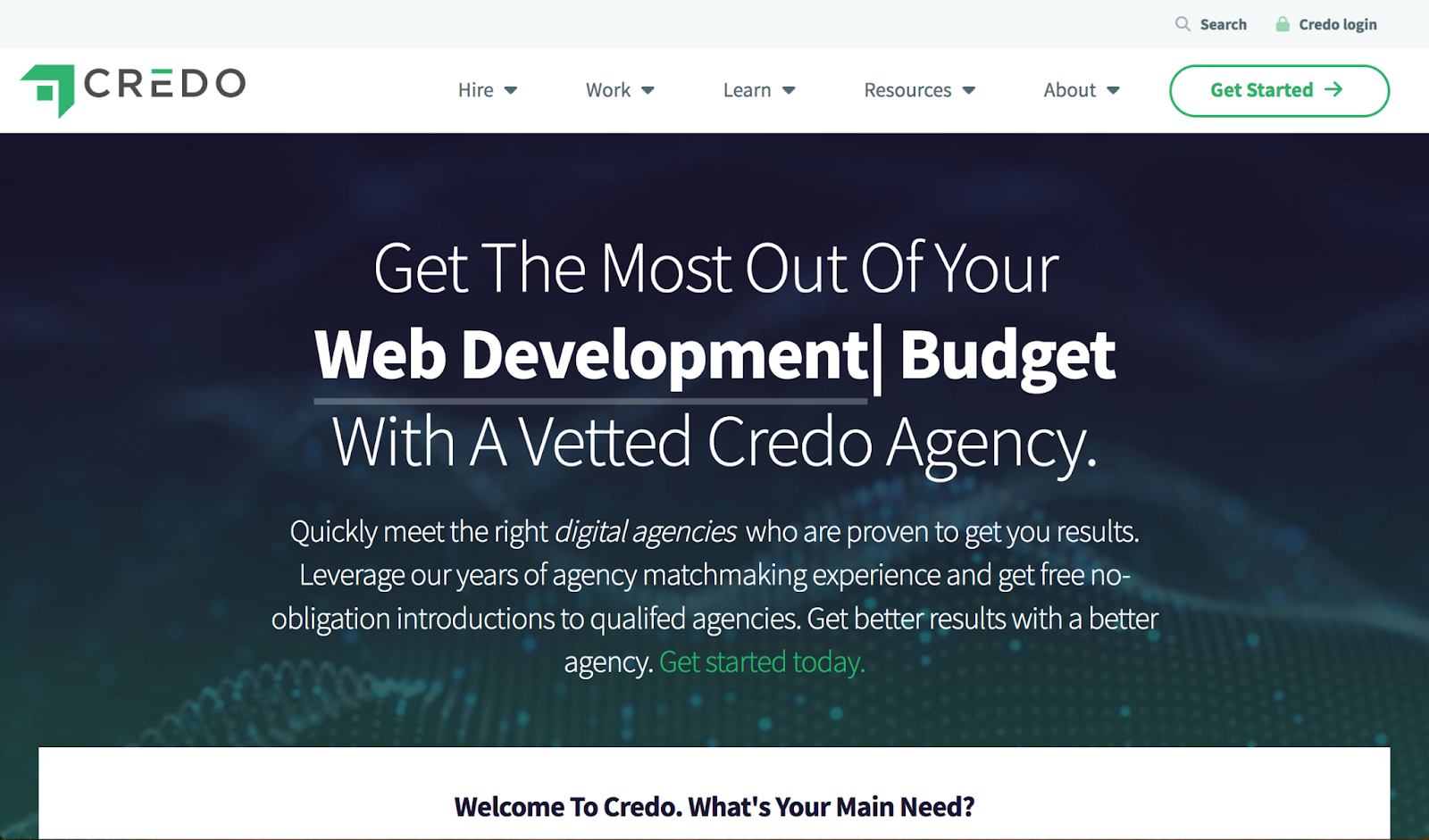 Credo, based in the USA, is a smaller freelancing pool than Upwork, but their freelancers go through a strict vetting process before they are allowed to take on jobs through their site. They specialize in digital marketing such as SEO content, social media marketing projects, and online ads.
Businesses using Credo will have an easier time finding experienced and skilled freelancers than those using larger sites like Upwork, but this does come with a hefty price tag. Businesses can expect to spend hundreds of dollars on projects handled by Credo freelancers.
Fees
$329 marketing strategy consultation
Other fee estimates available upon request
8. Outsourcely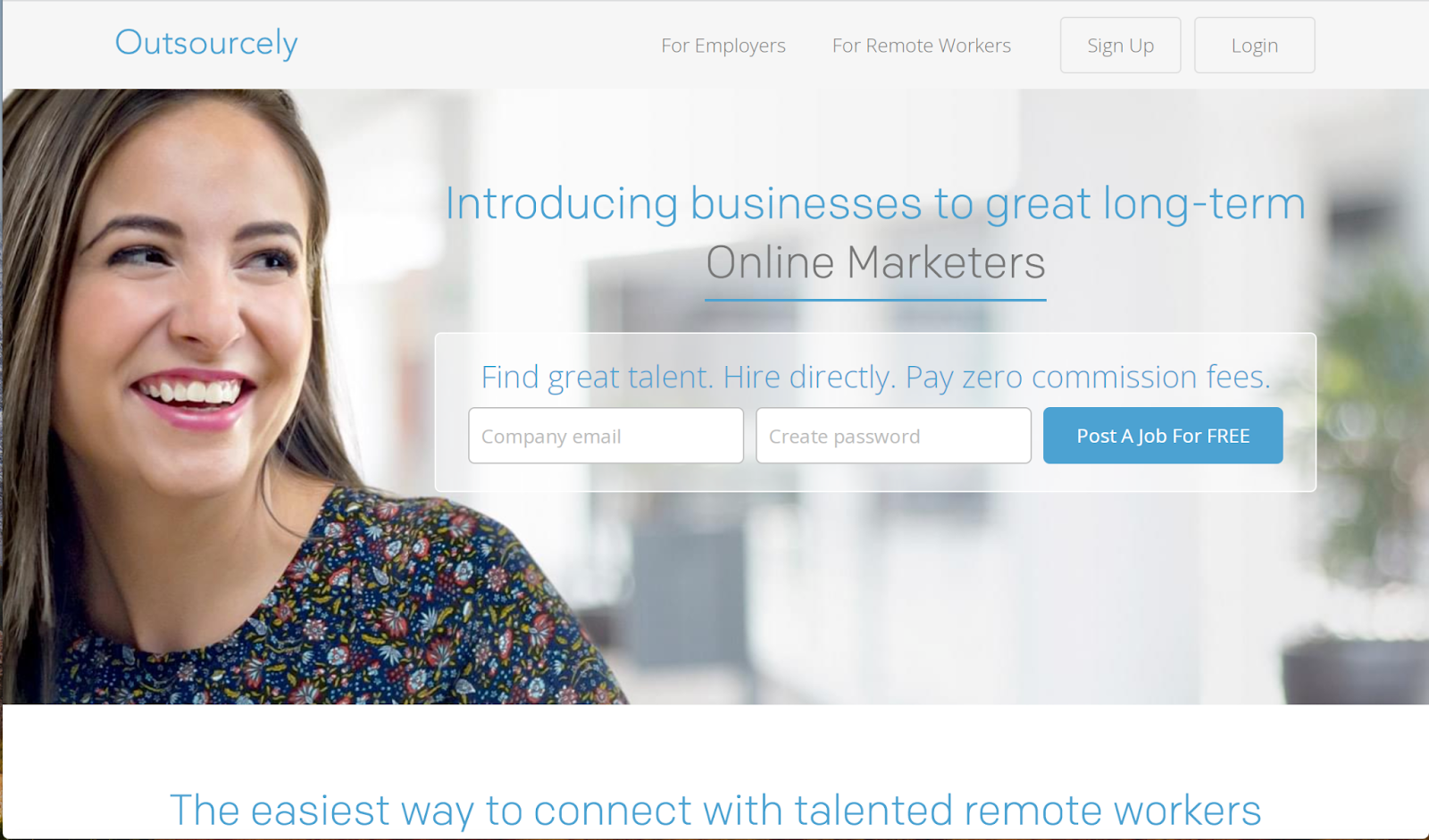 Outsourcely is based in the US, but has freelancers working from over 180 different countries all over the world. Outsourcely is one of the only platforms that does not charge freelancers any fees.
Outsourcely looks for remote workers looking for long-term employment more than freelancers. They focus on hiring freelancers for design, customer service, web development, writing, and administrative support.
Their goal is to decrease employment costs, and they claim that they can cut payroll costs by up to 75% for employers with large companies, making this another great Upwork alternative. As of October 2022, they have over 400,000 workers ready to complete tasks for your business.
Fees
$79 per month for 3 user accounts
$299 per month for 10 user accounts
No commission fees
9. Guru
Guru, based out of the US, is a freelance company for professionals who need a higher quality of work than Upwork and Freelancer can usually provide. Guru works in the same way as Upwork and Freelancer, a client posts a job, freelancers submit proposals, and a working relationship begins.
The difference is that Guru includes more formal talents in addition to writing and designing projects on other sites. Guru works well for freelancers in legal, secretarial, architectural, and engineering industries. Guru allows freelancers more space to explain what they do and highlight their talents, this makes it easier for clients to match with the best freelancer for their business.
With the more advanced freelancers comes a heavier price. Many Guru designers charge hundreds of dollars per hour. Guru charges paid membership fees for freelancers, which weeds out some novice freelancers who do not want to risk paying a membership fee.
Fees
2.9% of the invoice amount
10. ServiceScape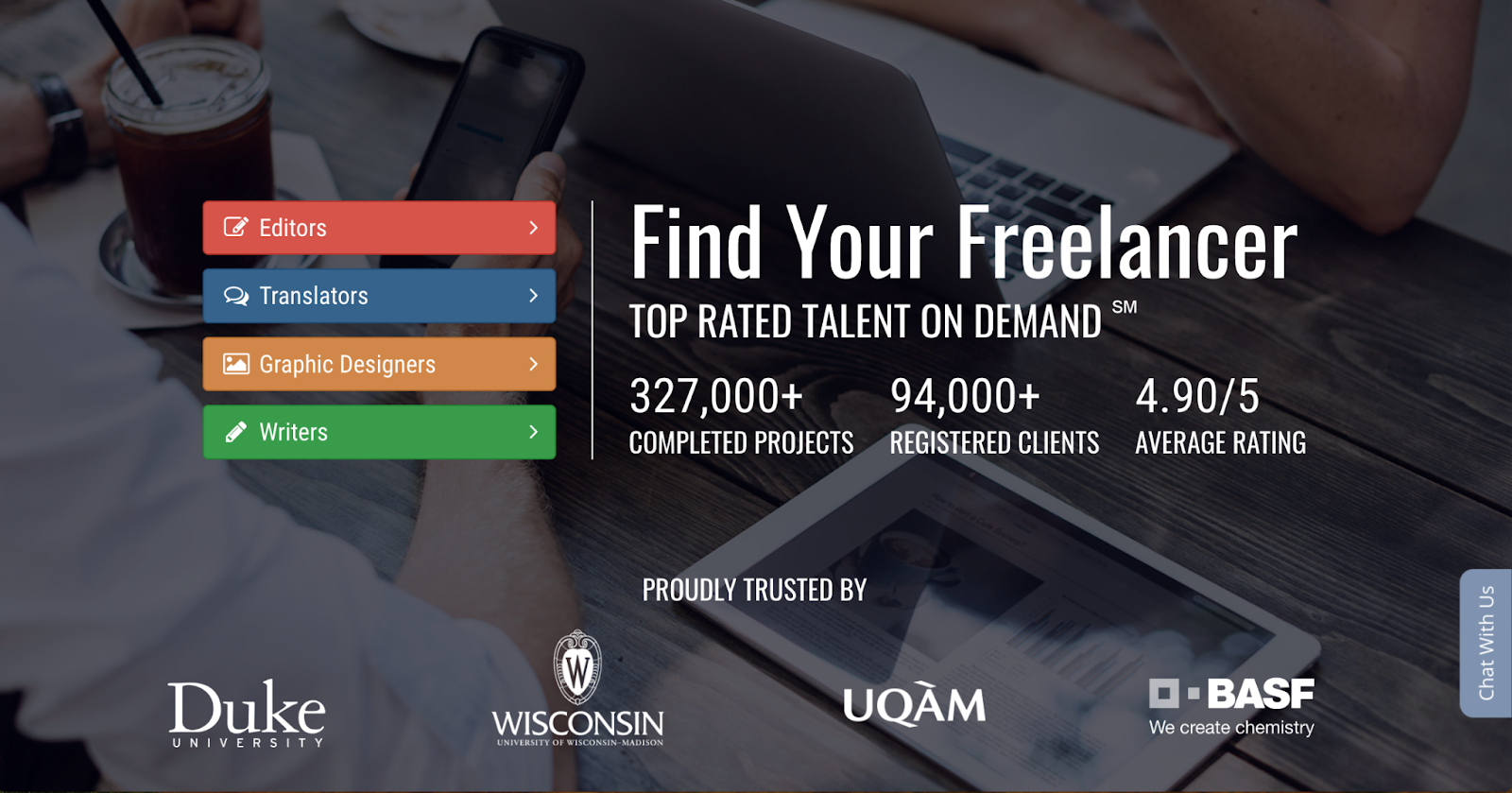 ServiceScape has been around for over 20 years and specializes in editorial work. They allow you to browse through freelancer profiles to choose the one you think will work best for you. Since there is no bidding, you simply select your freelancer and they start working.
This allows you to get projects completed more efficiently. ServiceScape offers proofreading, editing, translating, graphic design, and writing services. They are based out of the US but have freelancers from all over the world.
Fees
ServiceScape charges all fees to the freelancer. Up to 50% per project
11. Gigster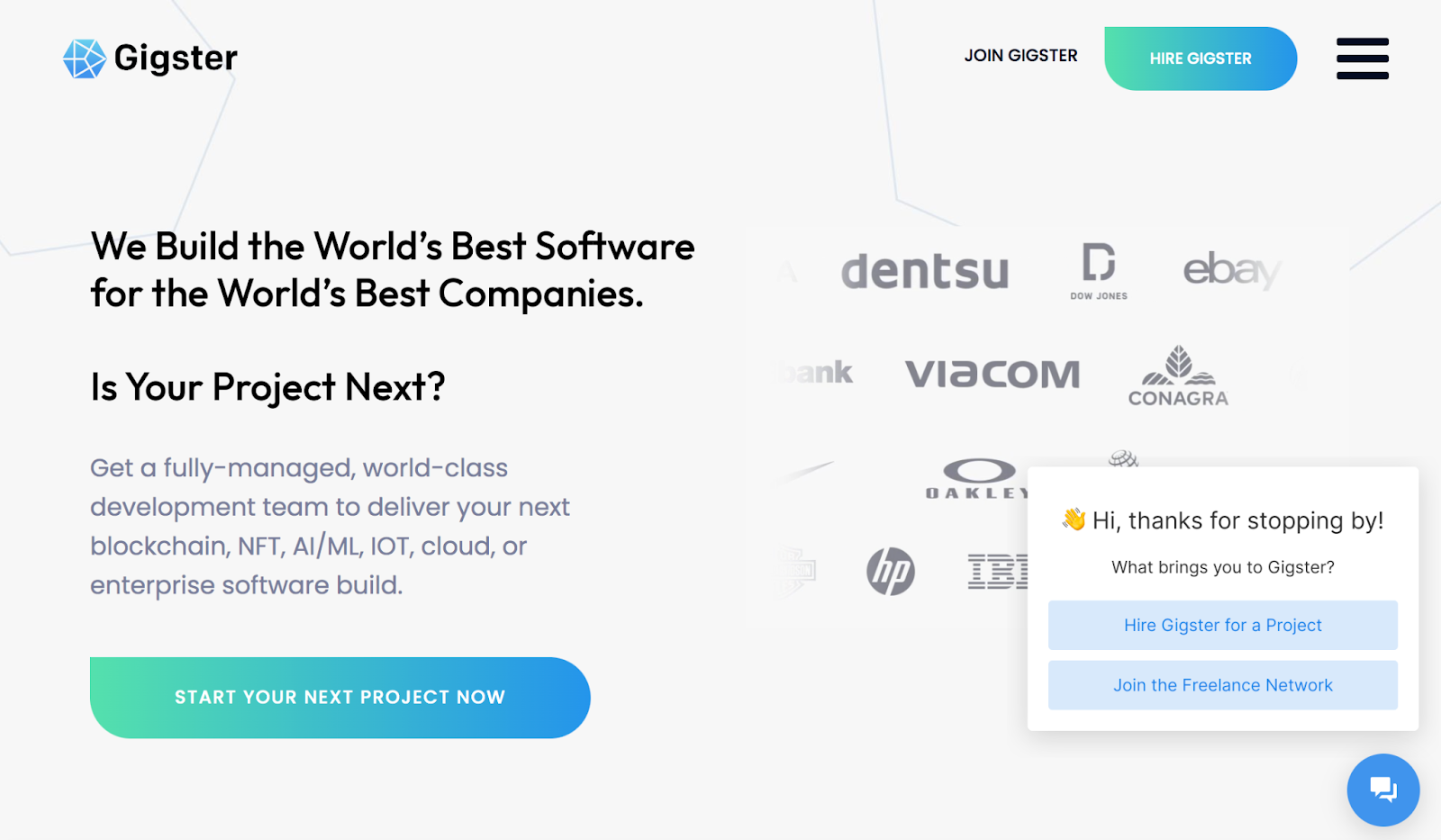 Gigster was originally founded as Liquid Labs in the US. They have since continued to grow as a reputable freelance site. Gigster is different from other freelancing sites because they match your project with an entire team of people.
Gigster will assemble a team of freelancers, with one as a "project manager". The project manager will be the only freelancer to deal directly with the client. If you have a large list of tasks and projects to be completed, you can easily outsource the entire thing through Gigster, but you'll pay a steep price.
Since Gigster chooses the team on your behalf, they have a strict vetting process using both technical and behavioural interviews to ensure that only the best freelancers will work on your project. In fact, only the top 7% of applicants are hired.
Fees
Varies based on project, but the minimum project fee is $52,000.
12. DesignCrowd
With headquarters in Australia, DesignCrowd can help you with logos, business cards, t-shirts, and any other graphic design needs. DesignCrowd allows you to create a "contest" where several designs will be submitted to you based on your project description. You can choose a 3, 5, or 10 day deadline and can expect to receive about 50 designs.
Once you select your winning design, you will have full copyright of the design files to use however you would like. You are allowed to ask for revisions of your favourite design as well. DesignCrowd also offers money-back guarantees for some projects, as long as you request a refund within 60 days.
Fees
$129 to post a listing
20% of project price
13. Writeraccess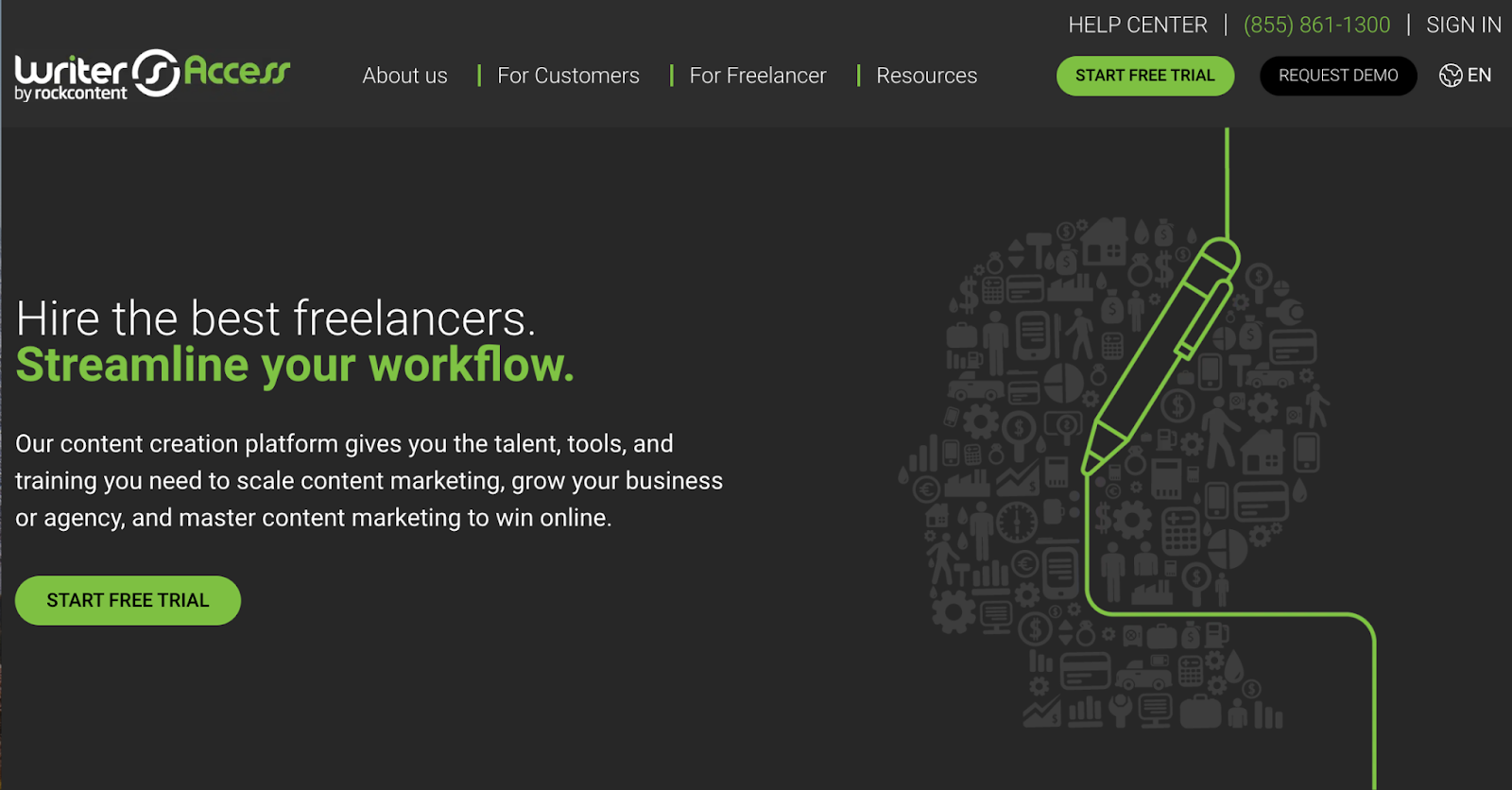 WriterAccess helps you find a freelance writer using artificial intelligence that can match your tone and style of content. They also help you connect your written articles to your website by linking to website builders like WordPress or social media platforms.
Rather than take a commission, WriterAccess charges a monthly fee, and you pay your freelance writer per word or per project. Suggested project prices start at 0.02 cents per word up to $1 per word, depending on the freelancer's experience and expertise.
Fees
$39 per month – basic
$59 per month – pro
$99 per month – premium
Pay per project
14. Workhoppers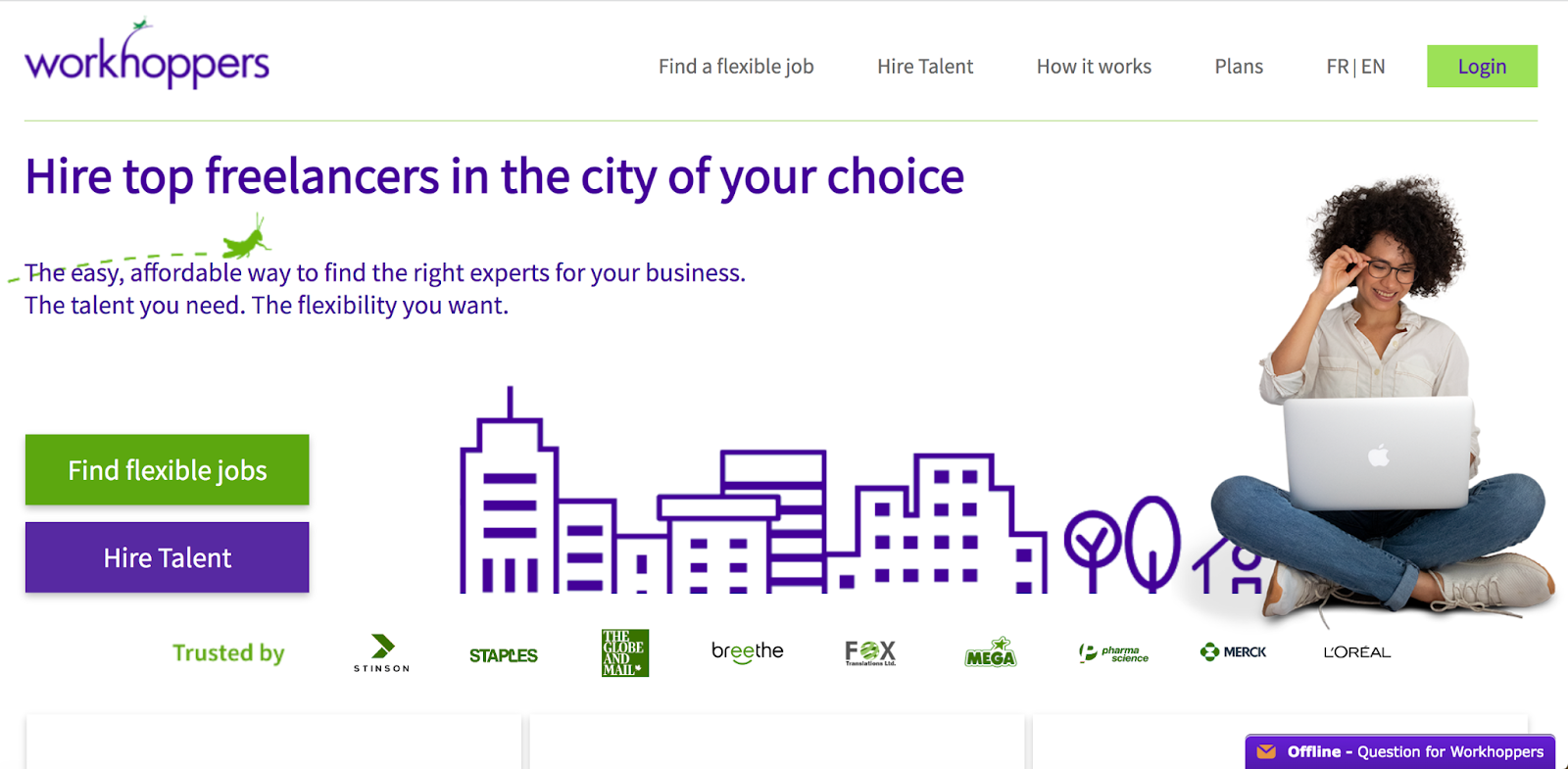 Workhoppers is a Canadian-based freelance website that primarily sticks to local freelancers. They hire people for freelance, contract, part-time, temporary, work-from-home, remote, or gig jobs. This freelance site is a great Upwork alternative if you want to support local freelancers in your area.
Workhoppers uses Artificial Intelligence to match clients with the best freelancer for their project needs, so businesses do not have to spend hours searching for the right candidate. They also provide job posting editing services to help you get the right message across and will use social media to promote your job listing. Workhopper operates in both English and French.
Fees
$39 per month to post 1 job
$209 per month to post up to 10 jobs
50% discount available for yearly subscription
15. Unicorn Factory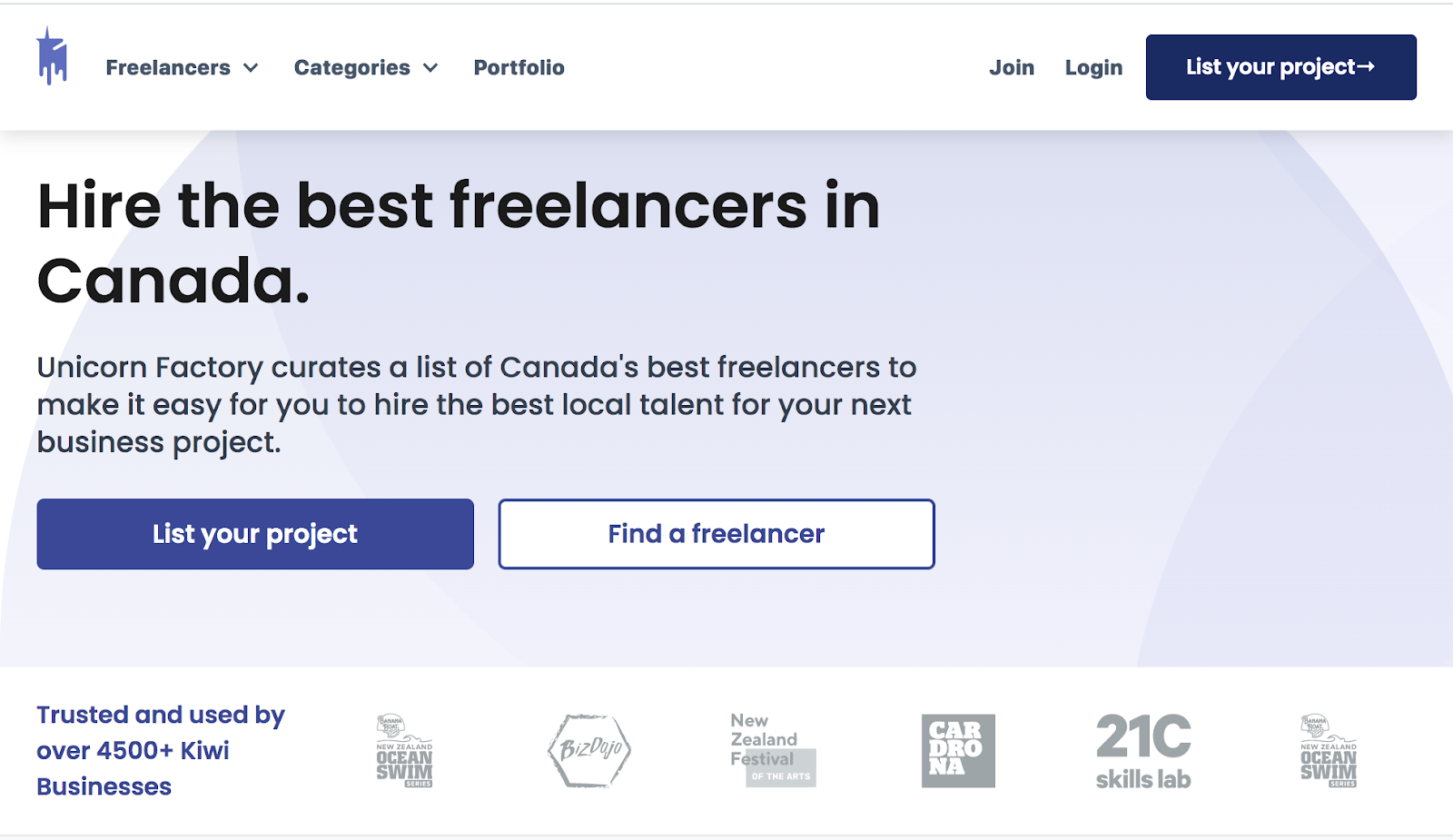 Unicorn Factory is a Canadian freelance website that can connect you to writers, designers, software engineers, photographers, social media managers, and videographers. All freelancers on UnicornFactory are based out of Ontario, but they can create content for any business around the world.
If you would like to try Unicorn Factory, start right away. Their website states that as they grow, they plan to increase prices for new clients.
Fees
Basic listing- free 30-day listing and 5 freelance contacts
Pro listing – $49 90-day listing and unlimited freelance contacts
Legendary listing – $ 199-day listing, unlimited freelance contacts, job included in newsletter to all freelancers
Conclusion
Any of these platforms are great Upwork alternatives, depending on your needs. Each option has different strengths and can be used to generate more business or make your operation run more smoothly.
Fiverr is the most cost-effective if you are willing to sacrifice some quality. Unicorn Factory and Workhoppers are great local options for Canadians.
For the most high-quality project management, Guru is the best option. Freelancer is the most similar to Upwork, and can be more cost-effective if you don't need the premium features.
While fraud is common among freelance sites, each one works hard to protect its users. You can use your business credit card for even better protection and to earn rewards as you pay fees or subscription costs.
FAQs About Upwork alternatives
What are the best Upwork alternatives?
The best Upwork alternatives depend on the project you need. If you are looking for a cheaper Upwork alternative, you might try Fiverr if you are willing to sacrifice some quality. Freelancer is another cost-effective choice, as long as you do not need premium features. If you prefer to stick with a Canadian workforce; UnicornFactory or Workhopper are the best choices. For large projects with an extremely large budget, Guru guarantees to deliver high-quality work. 
What is the best Upwork alternative for hiring developers?
SolidGigs is a great alternative to Upwork when looking to hire developers. Since SolidGigs is not limited to users within their platform, they can help you find someone to fill your specific need. SolidGigs charges a monthly fee to find freelancers that fit your budget, experience requirements, schedule, and location preferences. SolidGigs is also very cost-effective if you need someone to handle a large project since their fee does not change based on the cost of the work you need to have done.
Is Upwork better than Fiverr?
Upwork offers better protection for businesses and freelancers than Fiverr. They provide payment security and customer service gets involved quickly in the event of a complaint on either the client or freelancer side. They also tend to provide a higher quality of work and have fewer complaints of scammers. Fiverr also depends on an algorithm to put job listings on the first page, and many users complain about the algorithm being a disadvantage.  Upwork is better for long-term working relationships, while Fiverr works well for one-time jobs. 
How is Fiverr different from Upwork?
Upwork has a wide range of freelancers from novices to advanced. While both platforms offer writers and designers, Fiverr tends to offer cheaper and lower-quality work than Upwork. There are also more scams reported on Fiverr than Upwork. Upwork is better for professional and long-term projects, while Fiverr works well for small, cheap, one-time jobs like writing social media comments. Fiver is also a good place to post odd jobs like lawn mowing and dog walking.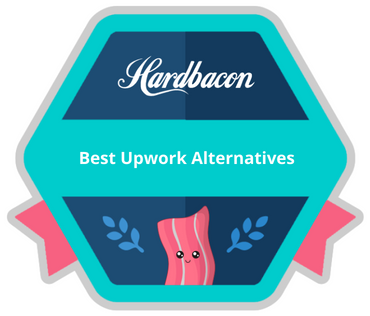 Compare Business Credit Cards