Wise Business Account in Canada: Our Review For 2023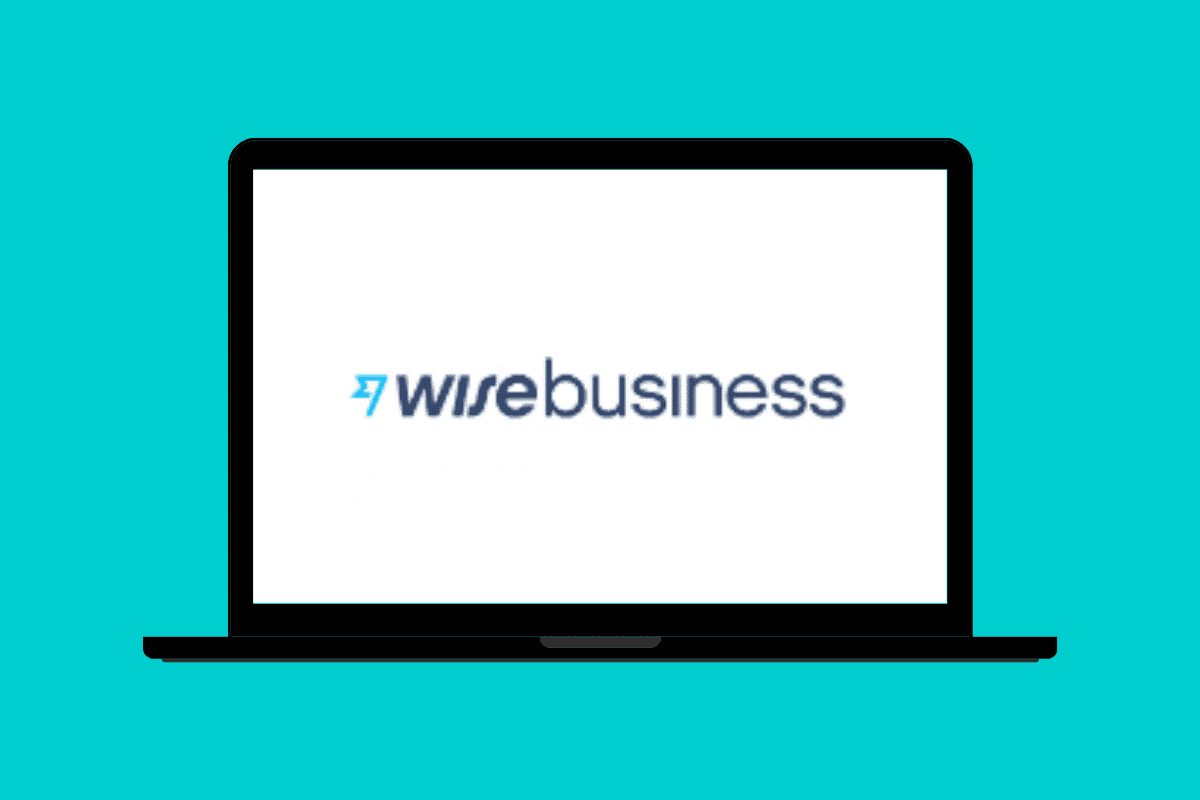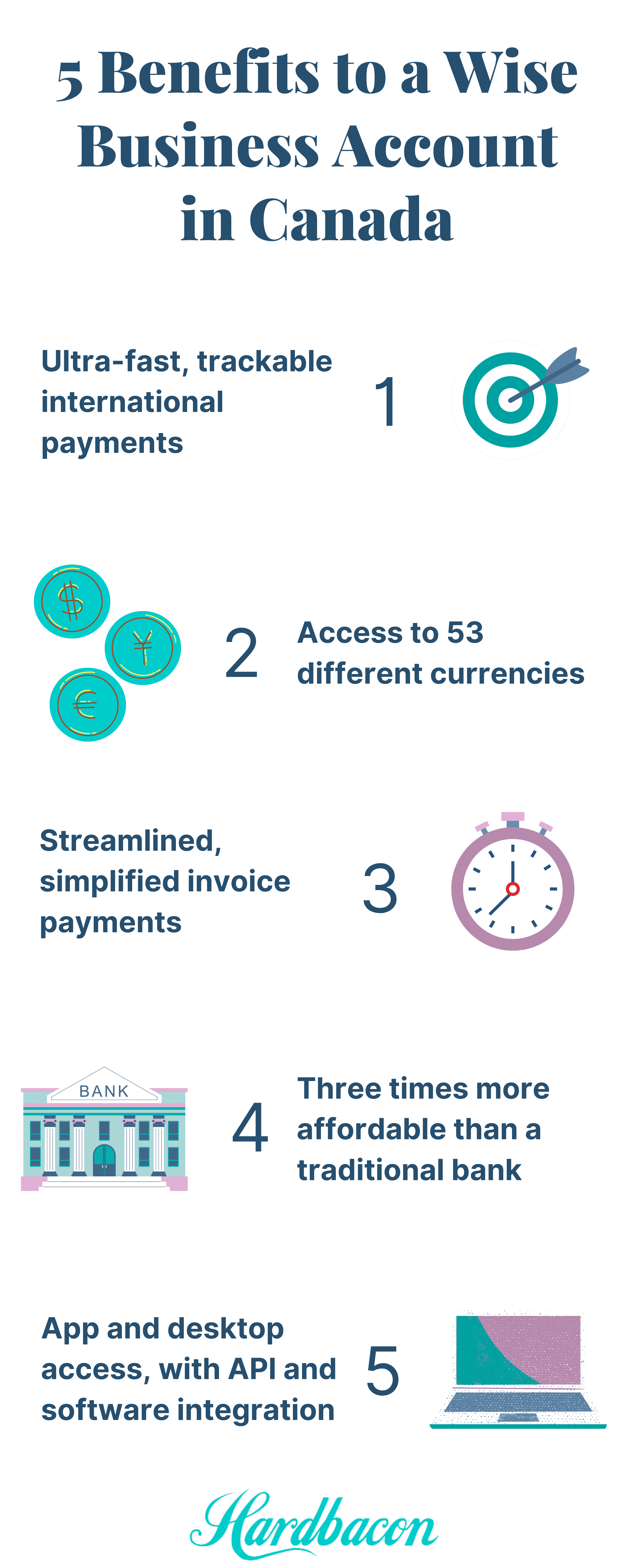 Wise business accounts provide a wide array of features, catering to freelancers, entrepreneurs, and business owners. The platform allows users to effortlessly receive, hold, and send foreign currencies, while conveniently accessing their balance and payment details in one place. Transparent pricing is a standout feature, as Wise ensures all currency exchanges are conducted at the real, mid-market exchange rate, plus a small fee, starting at 0.43%, depending on the currency in use.
This results in payments being up to three times more affordable compared to traditional banks and significantly cheaper than PayPal. With over 13 million customers and regulatory compliance by FINTRAC in Canada, Wise is a trusted and secure service provider. In this article, we will explore the benefits of a Wise Business Account in Canada, how to open one, and its applications in different business scenarios.
The History of Wise Business Accounts
Formerly known as TransferWise Business, Wise offers digital, multi-currency business banking solutions to businesses in Canada and around the globe. With a focus on low fees, transparency, and fairness, Wise gives its customers the ability to efficiently make payments and receive funds in various currencies from international firms and individuals.
Since its launch, Wise has become a publicly-traded company, catering to over 13 million customers worldwide and facilitating billions of dollars in transactions each year. Its clientele spans from individuals and freelancers to small and medium-sized enterprises, including prominent names like Google Pay and Xero.
[Offer productType="OtherProduct" api_id="64e51b789905dd7e92abe7de" id="243720″]
What is a Wise Business Account, and who should use one?
Wise itself isn't actually a bank, instead, it is an online banking alternative. Traditional banking systems often present challenges when it comes to international transactions. Currency conversions can be complex and costly, and navigating through banking procedures can be time-consuming and bureaucratic.
A Wise business account enables users to send and receive money, make cost-effective cross-border transfers, and conduct individual or bulk payments, all from a user-friendly dashboard. You can maintain balances in over 40 different currencies, making it a compelling choice for businesses that engage in frequent international transactions. With its absence of monthly fees, you only pay for the services you use, adding to its cost-effectiveness.
A Wise business account comes with some unique features that make it stand out. With a business account, you can access their user-level permissions management tool, seamlessly integrate your business with major accounting platforms for automatic reconciliation, and streamline bulk payment processes through batch payments. Whether you're a freelancer looking to separate your personal and professional finances, a growing small or medium-sized business, or an established enterprise, Wise's fintech currency exchange services are a good solution to the problem of international currency transfers.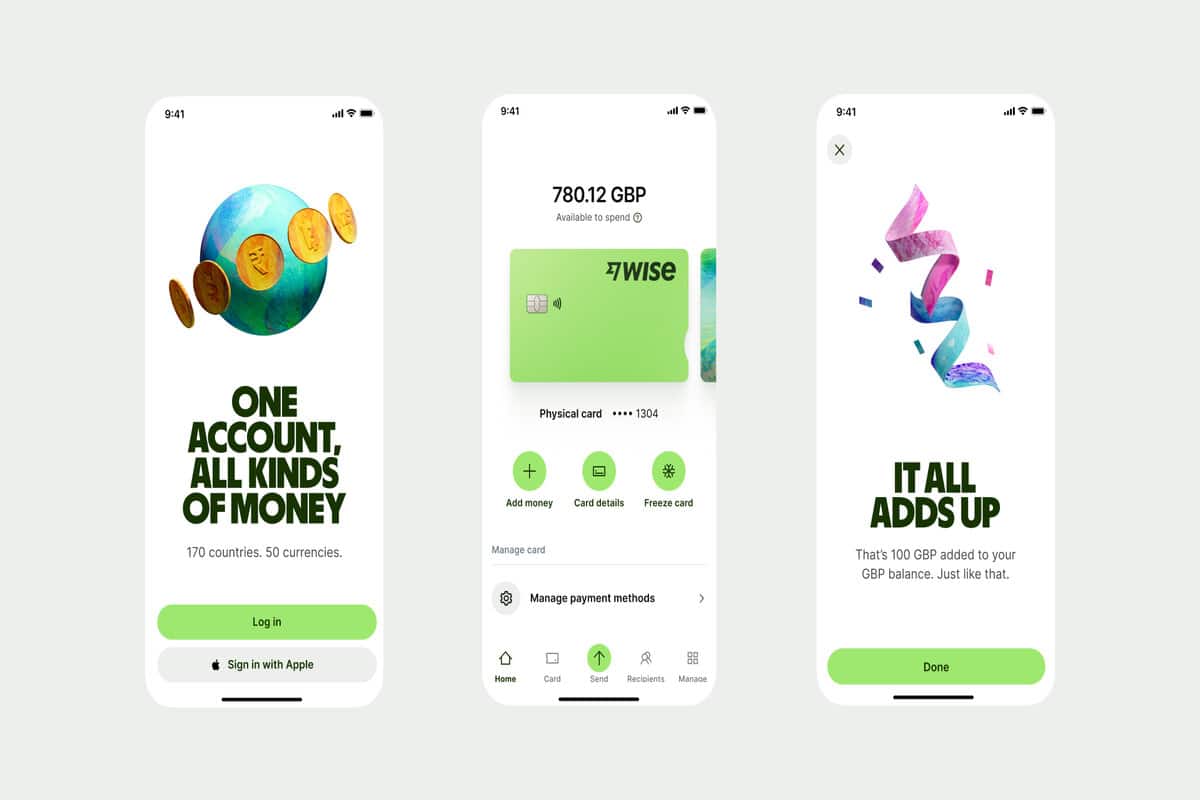 Key Features of a Wise Business Account
Cards
Wise provides access to multiple types of cards, including digital and physical cards. These cards can be easily frozen when necessary, providing an added layer of security. Wise allows users to create temporary cards, which can be used for signing up for trials, or a service with a questionable reputation. These cards can be deleted afterward, rendering them ineffective for future unauthorized charges. Wise can also issue a physical card that you can use for ATM withdrawals.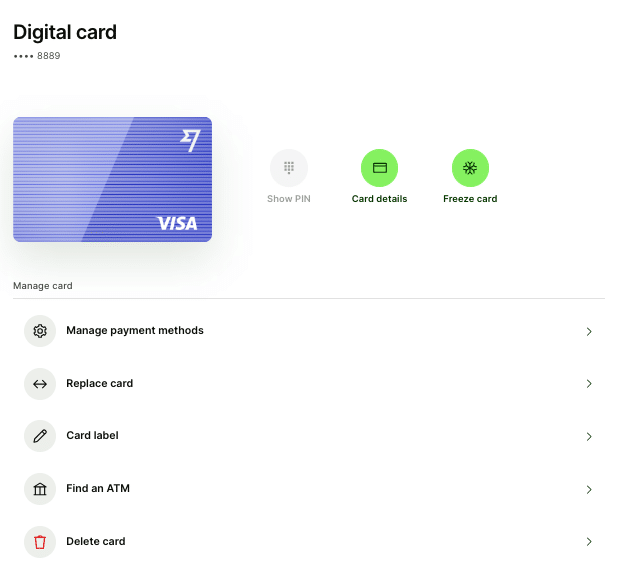 Opening Accounts
Wise provides two types of accounts: those with account details and those without. Accounts with account details are particularly valuable as they offer local banking information. For instance, if you have an account with Euros, you'll receive an IBAN, making payments and transfers within the EU seamless. Accounts without details will not provide you with local banking information.
The other feature worth mentioning are Wise's "jars", which function as a quasi-savings account for storing money. By utilizing jars, you can effectively compartmentalize your funds, creating distinct virtual containers within your account.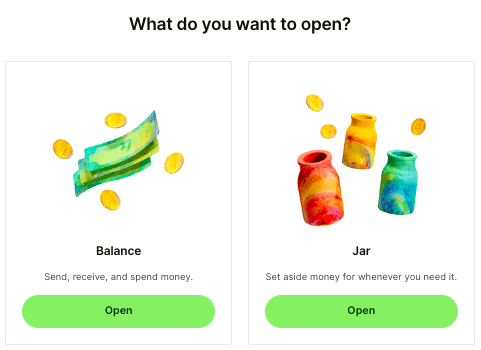 Payments, Auto-Conversions, and Team Access
Wise simplifies team management by giving you the ability to quickly add team members, and assign different spend levels based on their roles. On top of this, you can designate different role types and create standards – think purchasing, accounting and sales. This ensures that each team member has appropriate access to the required features and functionalities, and also gives you the ability to suspend or remove them if needed.
The platform also offers a convenient overview of pending payments, allowing users to approve or review them. Auto-conversions can be set up with personalized exchange rates, ensuring optimal currency conversion rates. This feature empowers users to make purchases at the best possible exchange rates, enhancing cost efficiency.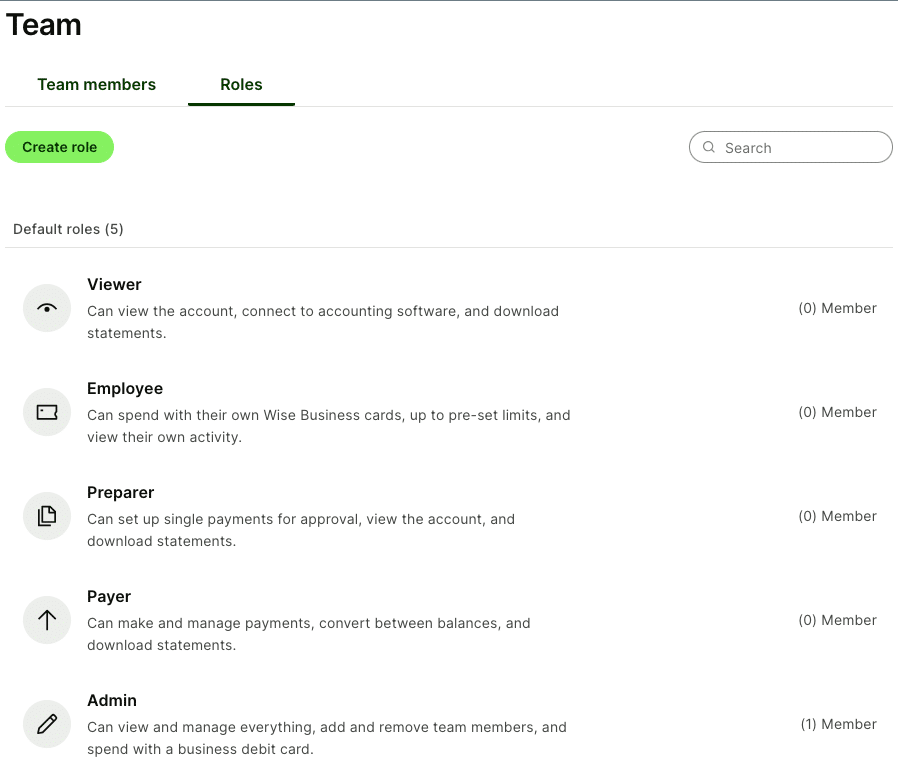 App Marketplace and the Future of Wise
Wise has a small, but growing app marketplace, featuring numerous third-party applications that integrate with its platform, expanding its capabilities and customization options. The most notable mention here would be Intuit's QuickBooks product, which is a popular software. So what's next for the company?
Wise is expanding its services by introducing high-interest savings accounts in regions outside of Canada, providing customers with competitive interest rates. At the time of writing, they were offering a 4.13% interest rate to United States businesses. It is likely that Wise will offer these services to Canadian businesses in the near future.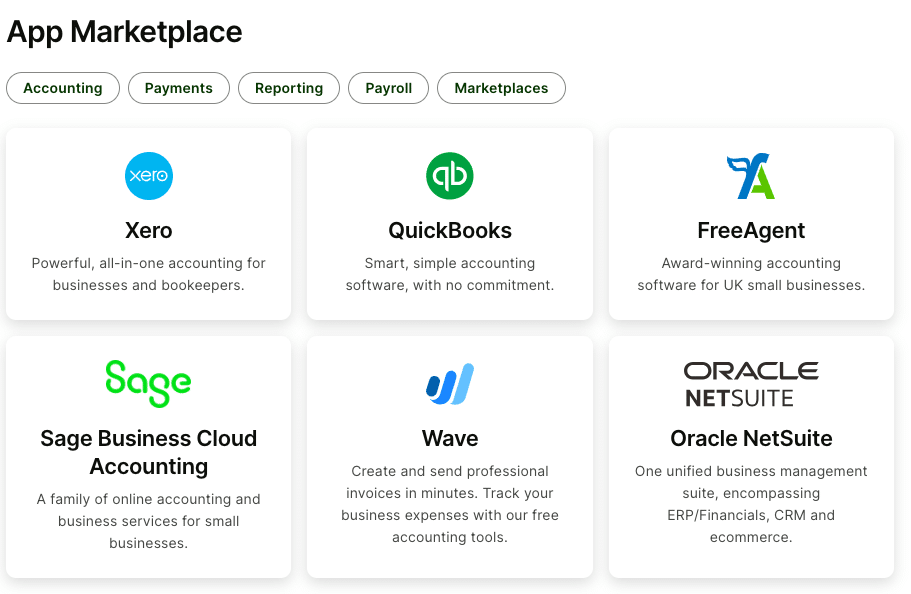 Types of Wise Accounts
| Feature | Business | Personal |
| --- | --- | --- |
| International transfers at the real mid-market rate, plus a small fee | ✅ | ✅ |
| Hold over 50 currencies in your account | ✅ | ✅ |
| Account details for 10 major currencies | ✅ | ✅ |
| Send money to 170+ countries | ✅ | ✅ |
| Accounting software plugin | ✅ | ❌ |
| Batch payments capability | ✅ | ❌ |
| Multi-user access controls | ✅ | ❌ |
| Wise open API access | ✅ | ❌ |
Wise offers two distinct types of accounts: an account for personal use and a business account. Both accounts provide a convenient and affordable solution for international transfers and receiving payments, but they cater to different needs and purposes.
Personal Accounts
Wise's personal account is designed for individuals living, working, or traveling abroad. It provides users with a seamless way to send, spend, and receive money internationally. Account holders also have the option to obtain a debit card that allows them to make purchases in different currencies and access their funds in over 150 countries. You can pair a Wise personal and business account to send transfers in seconds. You can learn more about personal accounts from our Wise review.
Business Accounts
Wise business accounts are tailored specifically for businesses seeking an efficient and cost-effective method to handle international payments and receipts in multiple currencies. Similar to the personal account, currency conversions in the Wise Business account also occur at the real mid-market exchange rate. However, this account offers additional features that are particularly beneficial for business use. These features streamline business operations, facilitate financial organization, reduce costs, and ensure timely payments.
How to open a Wise Business Account in Canada?
To start sending money with Wise, the first step is to create a business account. To get started, visit the Wise sign-up page and complete the registration process. After signing up, you will receive an email from Wise for verification. Follow the instructions in the email to verify your account.
Once your account is verified, you are all set to make your first transfer. In most cases, Wise may require you to submit your identity and business documents. This additional step ensures compliance with regulatory requirements and helps maintain the security and integrity of the platform.
How to send money with Wise for Business?
Once your business account is set up, sending money abroad is a straightforward process. Simply sign into Wise using the website or mobile app, and select the option to send money. Then, provide the necessary recipient and bank details, specifying where you would like the money to be sent. From there, you can proceed and make the payment for the money transfer.
Throughout the process, you can easily track the progress of your transfer as it moves through the system. Finally, patiently wait for the funds to be securely deposited into the recipient's bank account. Wise ensures a seamless and efficient experience for your international money transfers.
How much does a Wise Business Account Cost?
Wise has positioned itself as a market leader in the realm of international finance, especially when it comes to its cost. They stand out for their affordable and transparent pricing model. Most of the relevant fees can be found in the chart below, but Wise also lists their business fee breakdown on their website.
| Fee | Price |
| --- | --- |
| Opening an account | $42 |
| Sending money | Starting at 0.43% |
| ATM fees over 350 CAD per month per account | 1.75% + $1.50 per withdrawal |
| Account Funding transactions | 2% (only certain currencies) |
Pros and Cons of a Wise Business Account
Pros
Cons
Competitive mid-market exchange rates with a small fee starting at 0.43%
– Swift payment settlement: 80% within 24 hours, 45% instant
– App and desktop access Free invoice and payroll payments
– 50+ currencies, regulated by FINTRAC Convenient options for individual or mass payments
– Transparent fee structure and delivery estimates
– Business-friendly features: API, batch payments, QuickBooks integration
– No cash deposits or transactions supported
– No credit or business loan facilities offered
– No physical branch network; services available online, in-app, and via phone
– Specifically created for efficient cross-border transfers and digital payment solutions
– Limited support for charities and trust funds in other counties
– Frequent fee increases
One key advantage of a Wise business account is the simplified process of making international payments. Instead of relying on traditional bank transfers, which can be slow and costly, Wise leverages a peer-to-peer model for faster processing times and lower fees, making cross-border transactions more efficient.
With a Wise Business Account, businesses can also enjoy lower transaction fees compared to traditional banks. Wise utilizes the real, mid-market exchange rate along with a transparent fee, often significantly reducing the expenses typically associated with international transactions. The cost-savings can make a significant difference for businesses engaged in frequent cross-border payments.
Another valuable feature of the Wise Business Account is the ability to hold and manage funds in multiple currencies. With support for over 50 different currencies, businesses gain greater flexibility in dealing with international clients, suppliers, or freelancers. This multi-currency functionality streamlines transactions and eliminates the need for frequent currency conversions, saving both time and money.
The final benefit is that Wise offers an invoicing system that simplifies accounts payable management. By integrating with popular accounting software such as QuickBooks, businesses can effectively manage their cash flow in a simple and effective manner.
What are the drawbacks? The main downside is that it doesn't support cash deposits, as it's a completely digital solution. Wise also doesn't offer any access to credit or loans. The company also doesn't have any physical branch network, and has a limited supported charities and trusts outside of North America.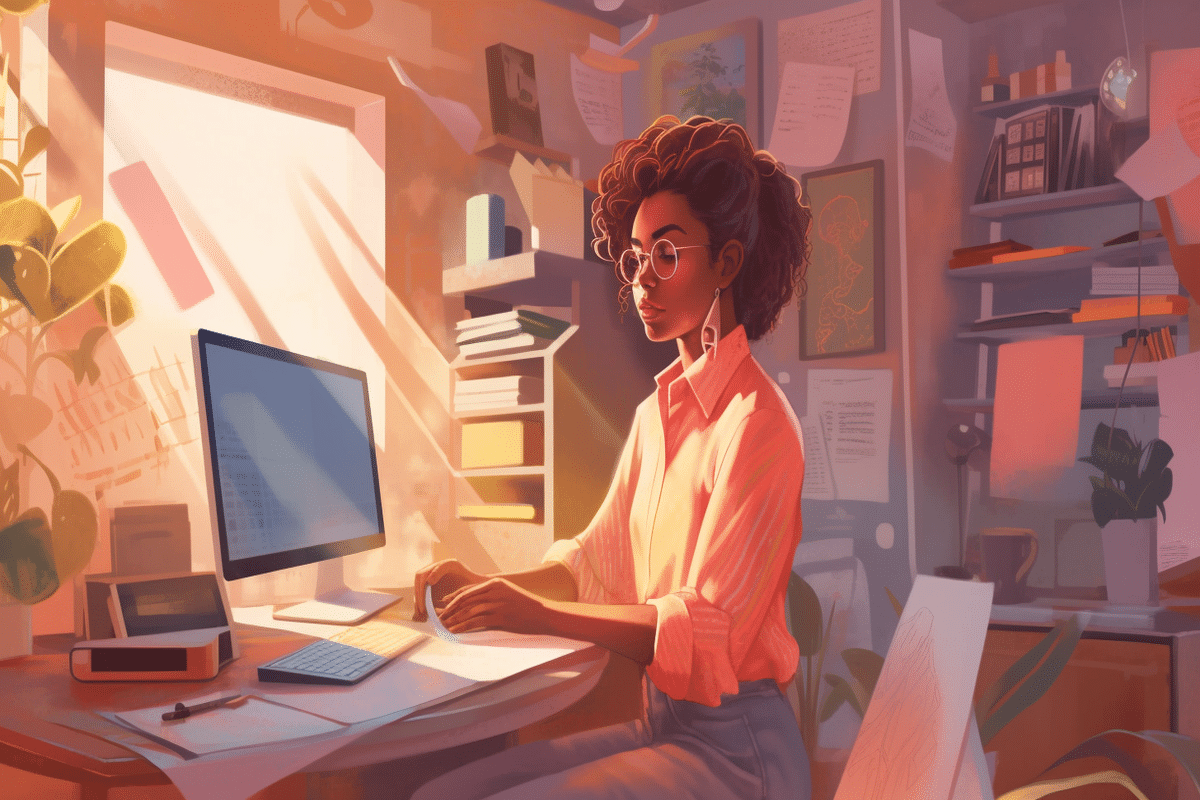 Is a Wise Business Account Good for Freelancers and Consultants?
The reality is that most freelancers and consultants rely heavily on efficient payment solutions to navigate the complex demands of their global customer base. Consider a hypothetical example – Jane, a freelance graphic designer collaborating with clients from around the world. She lives in Lisbon, Portugal, and primarily works with clientele in North America.
Access to Multiple Currencies
By leveraging Wise for Business, Jane can receive payments directly in multiple currencies, eliminating the hassle of converting funds and reducing transaction fees. With Wise's transparent and competitive exchange rates, Jane gains the confidence to manage her international transactions efficiently, maximizing her earnings and streamlining her business operations.
Simple Payments
If you work in the field, you know that time is arguably your most valuable asset, and Wise understands how important prompt payments are when running a successful business. When she first started, Jane encountered frustrating delays and setbacks with traditional bank transfers, negatively impacting project timelines. Wise's peer-to-peer model offers quick transfer times, typically settling in just one to three days, enabling her to receive payments promptly and work with confidence.
Invoicing and Accounting
Wise for Business goes beyond facilitating international payments; it equips freelancers and consultants with essential financial management tools. With Wise, Jane can easily invoice clients and track transactions, making her accounting a lot simpler. Wise seamlessly integrates with popular accounting software like QuickBooks, making cash flow management easier than ever.
Where does Wise fall Short?
For the most part, Wise is a great solution for Jane, but she sometimes struggles with their invoicing system. Despite the fact that it's relatively easy to use, Stripe is widely considered to have a more streamlined system. On top of that, if Jane needs to borrow money from her bank, Wise doesn't extend credit or loans to their customers, meaning that Jane is on her own. All in all, If you are a freelancer or consultant, working with an international client base, Wise is definitely worth looking into – but be aware of the potential shortfalls before creating an account.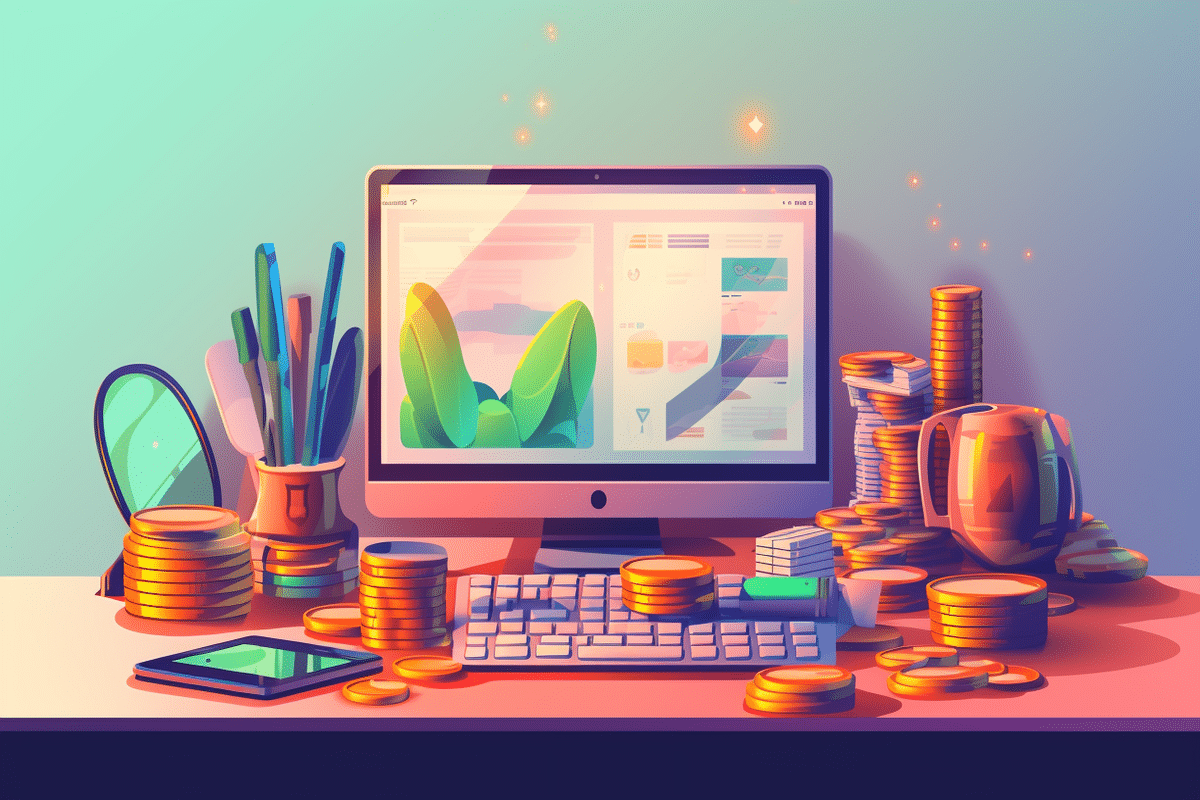 Wise Business Account vs Traditional Business Banking
At a high level, what are the key differences between a traditional bank and Wise? Comparing a Wise business account with a traditional "big five bank" can help us understand the advantages of using Wise. A useful analogy would be comparing a specialized tool like a Swiss Army Knife with a traditional toolbox. One is meant for a very specific purpose, and the other can provide you with a multitude of tools to get the job done, just less efficiently. Here are the key differences:
| Factor | Wise Business Account | The Big 5 Banks |
| --- | --- | --- |
| Fees | Very low | Wire transfers: $15 to $35, depending on the bank |
| Settlement Time | 1 working day for most transactions | SWIFT: 1 to 4 working daysIBAN: 1 to 5 working days |
| Value Adds | Business-made API connections for accounting software like QuickBooks | Standard banking value adds from large institutions, like recurring promotions |
| Credit Access | No access to lending or credit | Wide array of lending and credit options |
| In-Person Banking | No in-person banking experience | Access to in-person branch banking and bank advisors |
Alternatives to Wise Business
Why wouldn't you use Wise? If your business operates primarily within Canada and you value features like a physical chequebook, access to a variety of business credit cards, in-branch banking services, or cash deposits/withdrawals, the platform may not be for you. It would be better to consider exploring alternatives like Tangerine or one of the "big five" Canadian banks. While there aren't many alternatives that directly match Wise, there are a few that you should consider looking at. The remainder of this section will discuss some alternatives to wise business.
Open a Foreign Bank Account
The first is simply opening a bank account in the country you frequently do business in. This can help you avoid wire transfer fees and exchange rate fees, if you are holding money in that country's currency. Additionally, you will receive banking information that isn't available with some Wise currencies. That being said, it's important to consider the stability of the banking sector in that country, as your money will be subject to its regulations and potential risks.
Domestic Multi-Currency Account
Opening a multi-currency account with a Canadian bank is another attractive option for those looking for an international banking solution. Most big Canadian banks will allow you to open multi-currency accounts with popular currencies like the US Dollar and the Euro. You can typically add a new account into your business banking portfolio with just one appointment, and it makes managing your money easier when everything is centralized in one place.
Crypto Wallets
Crypto wallets are an emerging service that allows you to make instant transfers using cryptocurrency. When properly executed, these transfers often come with minimal fees. However, it's important to note that the value of cryptocurrency can fluctuate rapidly, sometimes changing within seconds, which poses a significant risk for you and your business. There are also concerns regarding the credibility and reliability of different wallet providers. Despite the advantages of quick transfers and low fees, users should carefully consider the potential volatility and reliability factors associated with crypto wallets.
About Wise Business Account: The Bottom Line
A Wise business account is an effective solution for handling payments and managing multiple currencies from a single platform. What sets Wise apart is its transparent pricing structure, where you pay a one-time activation fee with no ongoing charges or minimum balance requirements. This ensures that you can access all the account features without worrying about hidden costs. Additionally, time-saving features like batch payments and access to the Wise API are available to account holders, giving you more ways to streamline your financial operations.
Wise takes pride in its regulatory compliance and the trust it has garnered from the 13 million customers and businesses it serves worldwide. As a fully FINTRAC-regulated provider, they prioritize the security and reliability of their services. When it comes to fees, Wise offers a refreshing approach with low and transparent pricing. By utilizing the real, mid-market exchange rate, you can potentially save up to three times compared to regular banks and a staggering 19 times compared to PayPal.
Despite the many things that Wise does right, it is important to note a few areas where it falls short. While the company generally offers competitive transfer fees, some of its competitors do have slightly lower fees, which may impact cost-conscious users. One notable limitation of the service is the absence of cash delivery options to homes or businesses, which may inconvenience those who prefer physical currency. It is important to note that Wise for Business has limited customer support options, which could pose challenges for users who require immediate or in-person assistance, and those who have more complex inquiries.
The bottom line is that Wise is a decent solution for entrepreneurs and businesses with international financial needs. So why not wise up, and give them a try?
FAQs About Wise Business Account
What is a Wise business account?
A Wise business account allows users to make and receive international payments from customers abroad in dozens of different international currencies. You'll be able to access account details for 10 different types of currencies, make international transfers at the real, mid-market exchange rate (plus a small fee), and hold over 50 different currencies in your Wise account. A business account also gives you access to batch payments, the Wise API, and a plugin for accounting software like QuickBooks. 
Can I use Wise as a business bank account in Canada?
Yes, you can use Wise as a business bank account in Canada. Wise supports business accounts for Canadian businesses, allowing them to hold multiple currencies and conduct international transactions affordably and efficiently. 
How to change Wise account from personal to business?
You can't change from a Wise personal to a business account. Instead, you must open a separate business account and provide the necessary documentation for approval. You can apply for a wise business account on their website.
What is the difference between Wise personal and business account?
Some features are only available with a business account, including the accounting software plugin, the ability to make batch payments, multi-user access controls, free Stripe and Amazon payouts, and access to the Wise open API.

Both accounts offer international transfers at the real mid-market rate, give you the ability to hold over 50 currencies in your account, provide account level details for 10 major currencies, and offer you the option to send money to 70+ countries.
Can I link my Wise Business Account to accounting software?
Yes, Wise integrates with popular accounting software like Intuit Quickbooks, allowing you to sync your transactions and manage your finances efficiently. 
How can I pay for my Wise business transactions? 
There are three ways to pay for your Wise business transactions. Firstly, you can make a bank transfer to a Wise account by initiating the transfer from your linked bank account. Alternatively, if you have a debit card linked to your bank account, you can use it to pay for your business transactions. Wise also accepts credit card payments, giving you a ton of payment flexibility.
What currencies are supported by Wise Business Accounts?
Wise supports a wide range of currencies, including major global currencies and many exotic currencies. You can hold and convert money in over 40 currencies, and you can add money to your account using 20 currencies: AUD, BGN, BRL, CAD, CHF, CZK, DKK, EUR, GBP, HUF, IDR, JPY, MYR, NOK, NZD, PLN, RON, SEK, SGD and USD.
Compare Business Credit Cards