The 12 Best Crypto Wallets in Canada for 2023
What is the best crypto wallet in Canada? Well, that depends. Are you a HODLer or a trader? Do you value convenience or security? Your crypto personality and experience level will determine the best way to store your digital assets.
Each type of crypto wallet comes with its unique pros and cons. So it's important to have a solid understanding of the tools of the trade. To help you find the best crypto wallet in Canada, we've rounded up the top 12 contenders.
What is a crypto wallet?
First, we need to understand that a crypto wallet relies on public and private keys. A public key functions like a bank account number but on the blockchain. It is a long alphanumeric string that serves as a public identifier to which users can send their funds. A public key is generated from, and connected to, a corresponding private key.
A private key is a 24-word passphrase that allows one to access their funds stored on the blockchain, and to send those funds to other users. This is often referred to as a user's digital signature, used in the same way we use our handwritten signatures to sign a cheque. A private key should never be shared with others, as it gives them access to all of your funds
[Offer productType="OtherProduct" api_id="654eb0f802bd0862ad64a8e5″]
How does a crypto wallet work?
With this in mind, a crypto wallet is simply a piece of software or hardware that stores a user's public and private keys. It does not directly store a user's cryptocurrency, which is recorded directly on the public blockchain. Rather, it provides an interface for viewing, receiving, and sending one's cryptocurrency assets, and possibly much more.
The difference between soft and hard wallets
Whereas software wallets are typically far more versatile than hardware wallets, they are also less secure. This is because they're almost always connected to the internet, giving hackers a better chance at snagging your private keys. Hardware wallets work like extra hardware that you can connect or disconnect from your computer.
AND, each type of wallet has an alternate name: wallets connected to the internet are referred to as hot wallets and disconnected wallets are called cold wallets or cold storage. As a responsible cryptocurrency owner, you must make sure to choose the right wallet for you. Sometimes it is about more than just hot or cold connections.
A note about custodial crypto wallets on exchange platforms
Custodial crypto wallets offered by exchange platforms such as Bitbuy, Wealthsimple, and CoinSmart have emerged as some of the best crypto wallets in Canada. These platforms provide a blend of institutional-grade security features, insurance protections, and a simplified user experience that greatly reduces the risk of loss from user error, making them a favoured choice for both crypto-noobs and seasoned investors.
These exchanges, with their sophisticated security infrastructure, provide a trusted environment for storing cryptocurrencies. They implement rigorous security protocols like two-factor authentication (2FA), encryption techniques, and sometimes even biometric data verification to protect users' assets.
Another appealing feature of these custodial wallets is their robust insurance policies. Bitbuy, for instance, ensures the majority of its users' assets in cold storage are protected by comprehensive insurance coverage from BitGo. Similar practices are adopted by Wealthsimple and CoinSmart, providing an extra layer of assurance for users.
But the most appealing aspect of these platforms is their user-friendly design, which significantly mitigates the risk of loss from user error. Unlike self-custody wallets, where you are solely responsible for managing your own private keys, these custodial wallets handle all the complex techy stuff for you. This setup reduces the chances of an accidental loss of funds because you forgot your password or lost your private keys.
Even though the crypto-verse is brimming with different types of crypto wallets, these custodial wallets have carved out a niche for themselves, particularly among Canadian users. They provide a safe and hassle-free solution if you want to tap into the world of cryptocurrencies without having to worry about losing your hardware wallet or forgetting your 24-word passphrase.
Why a self-custody crypto wallet is still an important safety strategy
while regulated exchange platforms offer many benefits, a self-custody crypto wallet adds an additional layer of security and autonomy. It complements your exchange wallet, allowing you to balance convenience with self-sovereignty, and it plays a vital role in a diversified crypto asset management strategy. Here's why:
You're in full control
A self-custody crypto wallet grants you complete control over your private keys. This means that you, and only you, have access to your assets. With an exchange wallet, the platform controls the private keys, meaning you're relying on their security measures to protect your crypto.
Reduces centralization-related risks
Storing your assets on an exchange platform exposes your holdings to risks associated with centralization, such as regulatory changes, platform insolvency, and other systemic failures. A self-custody crypto wallet mitigates these risks by allowing you to store your assets off the platform.
Enhances security
Self-custody crypto wallets, especially hardware wallets, provide robust security against online threats. Because they're not constantly connected to the internet (like an exchange platform), the risk of hacking is substantially reduced.
Greater flexibility & independence
With a self-custody crypto wallet, you're not tied to the policies, fees, or supported coins of a particular exchange platform. This flexibility allows you to interact with a broader crypto ecosystem, including decentralized exchanges (DEXs) and decentralized finance (DeFi) platforms.
Prevents exposure to exchange platform failures
In the unfortunate event that an exchange platform is hacked, goes offline, or becomes insolvent, assets stored on the platform can be at risk. By keeping a portion of your assets in a self-custody wallet, you can safeguard against such unforeseen events.
The 12 best crypto wallets in Canada
To strike the right balance between security, functionality, price, and other variables, let's look at the best crypto wallets in Canada. Here are the 12 best ones starting with custodial wallets on exchange platforms followed by hardware wallets, and finishing with software wallets.
Bitbuy: Overall best crypto wallet in Canada
[Offer productType="CryptoExchange" api_id="61a0001c149d52071313dfba" id="167412″]
Bitbuy is a regulated Canadian cryptocurrency exchange platform known for its user-friendly interface, excellent customer service, and comprehensive security measures. In fact, it's one of the best crypto exchanges in Canada.
In addition to sending, receiving and trading, you can store your cryptocurrencies directly on the platform and access them anytime through the internet. Bitbuy supports over 30 different coins including Bitcoin, Ethereum, Litecoin, XRP, and others.
Bitbuy has advanced security features including 2FA (two-factor authentication) and a 90% cold storage policy. To ensure safety against fraud, theft, and employee misconduct, crypto in cold storage is covered by a comprehensive insurance policy provided by BitGo.
Type: Software featuring cold storage
Supported Coins: Over 30 coins, visit the site for the full list
Cost: Free + applicable trxn fees
Wealthsimple: Best crypto wallet in Canada for traditional investors
[Offer productType="BrokerageAccount" api_id="5f53d2134d1911503113cafa" id="174398″]
Popular among DIY stock traders, Wealthsimple Trade is an online brokerage with an integrated crypto trading platform. It provides a super simple approach to buying and selling digital assets, opening the door to cryptocurrency investing for beginners and experienced investors alike. So if you already love investing in the traditional stock market and want to wet your whistle with crypto, you can do it all in one place.
Wealthsimple gives you the choice between keeping your crypto on the platform or transferring them off the platform to your own crypto wallet for self-custody. If you choose to let Wealthsimple hold your crypto, most assets are kept in cold storage and covered by digital asset insurance.
By using Wealthsimple as a crypto wallet, you don't have to worry about losing your private keys or managing your crypto holdings' security details. You simply open a Wealthsimple crypto account, fund it, and you're ready to buy or sell cryptocurrencies. It's an easy and hassle-free approach to crypto investing and traditional investing in one convenient spot.
Type: Software featuring cold storage
Supported Coins: Bitcoin and Ether
Cost: Free + applicable trxn fees
CoinSmart: Best crypto wallet in Canada for beginners
[Offer productType="CryptoExchange" api_id="61a933c544ba3653baf3dd55″ id="174475″]
CoinSmart is a regulated cryptocurrency exchange based in Canada that's designed to make trading digital currencies easy and accessible for everyone – no matter your skill level. With a user-friendly interface and round-the-clock customer service, CoinSmart has made a name for itself as a reliable, beginner-friendly platform.
It offers a built-in wallet functionality, allowing you to buy, sell, and hold a wide range of cryptocurrencies directly on the platform. The platform maintains robust security measures, with most digital assets securely stored offline in cold storage to minimize the risk of cyber threats. They've partnered with BitGo and Fireblocks to provide industry-leading cold storage security.
This makes CoinSmart the best wallet for those new to crypto trading who need a simplified, direct approach to buying and selling digital assets. If you're a Canadian beginner looking for an easy-to-understand, secure, and supportive platform for your first steps into the world of crypto, CoinSmart is an excellent choice.
Type: Software featuring cold storage
Supported Coins: 16+
Cost: Free + applicable trxn fees
Ledger: Best crypto wallet in Canada for high-security storage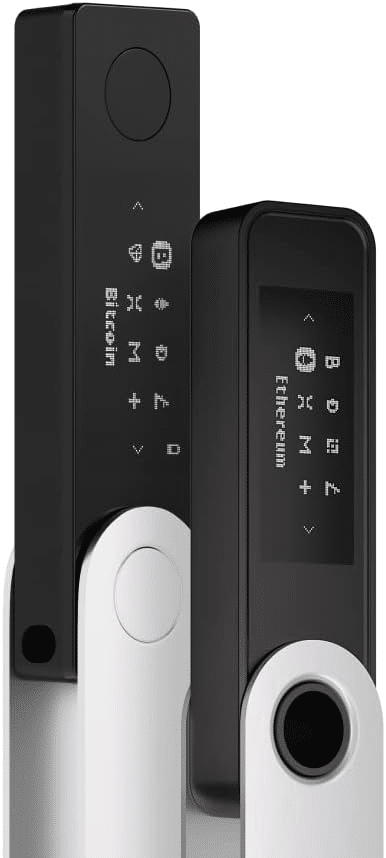 As a hardware wallet, Ledger offers top-tier security by storing your private keys offline. This makes it ideal if you want extra security and don't mind sacrificing some convenience for it. It's also excellent if you're holding large amounts of crypto or if you intend to hold for the long term.
Ledger's two most popular hardware options are the Ledger Nano S, and the Ledger Nano X. The former supports the use of 18 applications at a time and over 1,500 cryptocurrencies in total, at a relatively cheap price of $83.51. The latter is priced at $209 and supports 100 applications and over 1,800 coins in total.
These wallets come in the familiar shape of a USB and feature a tiny screen with which you can interact. For full wallet access, you can connect your ledger crypto wallet to your account on the wallet's desktop app "ledger live". This interface is used to monitor your wallet's portfolio even while the hardware wallet is in another location, disconnected from the internet.
Type: Hardware
Supported Coins: 1,500 – 1,800+
Cost: $83.51 – $209
Trezor: Best crypto wallet in Canada for offline management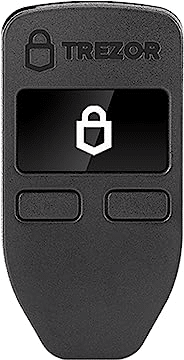 Trezor is another reliable hardware wallet that strikes the right balance between security and ease of use. Its compatibility with numerous cryptocurrencies makes it an excellent choice if you enjoy dabbling in the more obscure altcoins.
The Trezor Model One is small and fits in the palm of your hand. It connects to your computer via USB and you can interact with it using its tiny touch screen. If you can handle the upfront cost, this particular model allows for the offline storage of an unlimited number of private keys for over 1,250 different cryptocurrencies.
Plus, the Trezor Model T is now fully compatible with the Exodus software wallet. Funds from Trezor can now be sent, received, tracked, and exchanged using the Exodus interface. This combines the security of the former with the convenience and utility of the latter.
Type: Hardware
Supported Coins: 1,250+
Cost: $102.13
KeepKey: Best hardware wallet in Canada for beginners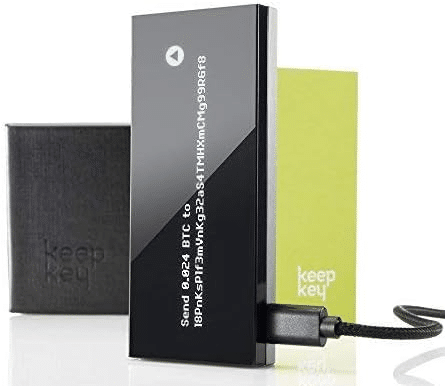 KeepKey is an affordable hardware solution for the safe storage of the world's top cryptos. For starters, it features its own integrated exchange like Exodus, allowing users to buy and sell cryptocurrencies directly from the wallet. Furthermore, because it does not actually have an operating system, KeepKey is theoretically more resilient to malware and viruses, as such devices are usually installed onto operating systems. KeepKey is a great choice for those seeking security at a fair price, and who are only interested in the top cryptocurrencies like Bitcoin and Ethereum.
Type: Hardware
Supported Coins: 40+
Cost: $141.68
Exodus: Best crypto wallet in Canada for seamless wallet-exchange integration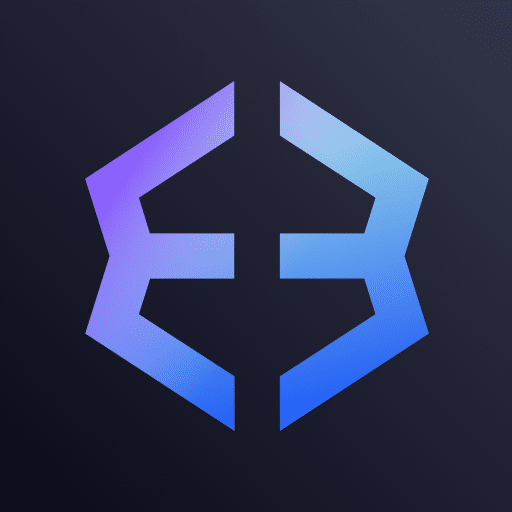 With its integrated exchange feature and intuitive interface, Exodus proves to be a user-friendly platform for managing and trading various cryptocurrencies. It's perfect if you're on the hunt for an all-in-one wallet and crypto exchange solution. A unique feature lets you exchange assets between Trezor and Exodus, and your assets remain securely offline on your Trezor hardware.
Exodus prides itself on removing the geek requirement when it comes to using cryptocurrency, which also makes it another excellent choice for beginners. Offering sending and receiving services for 364 cryptocurrencies, this crypto wallet even features a built-in exchange platform! From the Chrome browser extension, you can connect to over 12 networks including Ethereum, BSC, and Solana.
That means your tokens can be bought, stored, tracked, and sold all from its single, intuitive interface. Not bad for a free product, eh? You can also use Exodus to stake a variety of cryptocurrencies, explore Web3, view your NFTs and manage multiple portfolios.
Type: Software
Supported Coins: 364
Cost: Free + applicable trxn fees
Coinbase Wallet: Best crypto wallet in Canada for Web3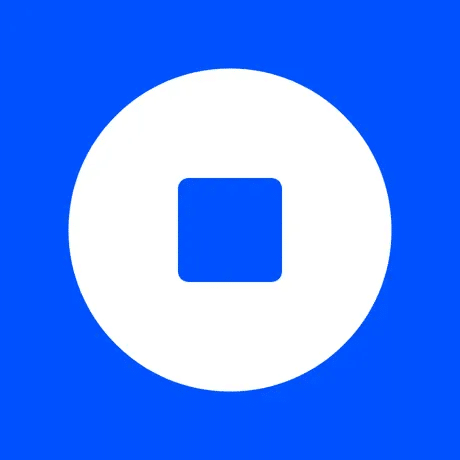 While seamlessly integrated with the Coinbase exchange platform, Coinbase Wallet is a standalone entity offering you autonomy, independence and on-ramp to the wonderful world of Web3.
Want to dip your toes into the thriving world of decentralized finance (DeFi)? Coinbase Wallet allows you to connect directly with other DeFi platforms. Or perhaps you're captivated by the burgeoning world of decentralized apps (dApps)? You'll benefit from this wallet's dApp browser, providing easy access to explore and interact with dApps on the Ethereum network.
It also supports NFT purchases, sales, and storage which makes it a suitable choice for NFT enthusiasts too. All in all, Coinbase Wallet sits comfortably in the sweet spot where simplicity and self-custody intersect, making it an ideal pick for crypto enthusiasts craving an immersive Web3 experience.
Type: Software
Supported Coins: 100,000+
Cost: Free + applicable trxn fees
MetaMask: Best crypto wallet in Canada for DEX users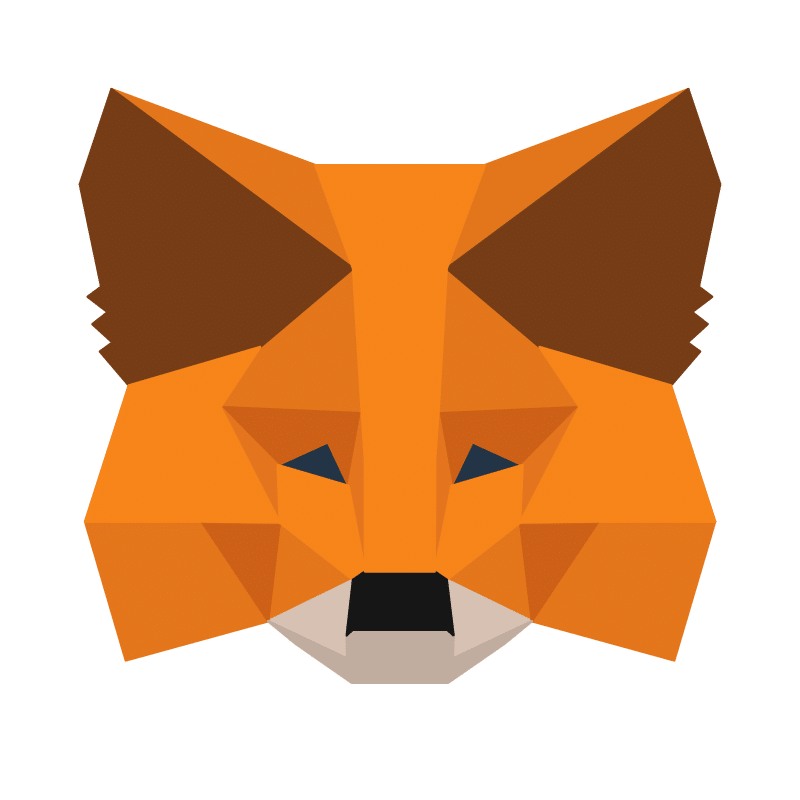 If you love sniping the newest meme coins on decentralized exchanges (DEXs) before they moon, MetaMask emerges as the wallet of choice. Its primary draw? The unique feature of cross-network purchasing of stablecoins, native tokens, and NFTs.
With MetaMask, you're not restricted to a single blockchain network. MetaMask enables you to dabble in an array of networks, including Ethereum, Polygon, Binance Smart Chain, Avalanche, Fantom, Celo, Optimism, and Arbitrum. This extensive network support means that your scope for trading is significantly broadened.
Essentially, MetaMask is like a universal adapter plug that grants access to various blockchain networks, wherever you are in the world. It also opens up opportunities to explore different DEXs, engage in yield farming, or experiment with the burgeoning DeFi space across these networks.
So, if you're a DEX user looking to expand your horizons and seeking an inclusive, network-agnostic gateway to the world of cryptocurrencies, MetaMask proves to be an unrivalled tool in your crypto kit. MetaMask's browser extension and mobile app are recommended for experienced and tech-savvy crypto-heads.
Type: Software
Supported Coins: 100+
Cost: Free + applicable trxn fees
Coinomi: Best self-custody wallet to buy crypto with a debit/credit card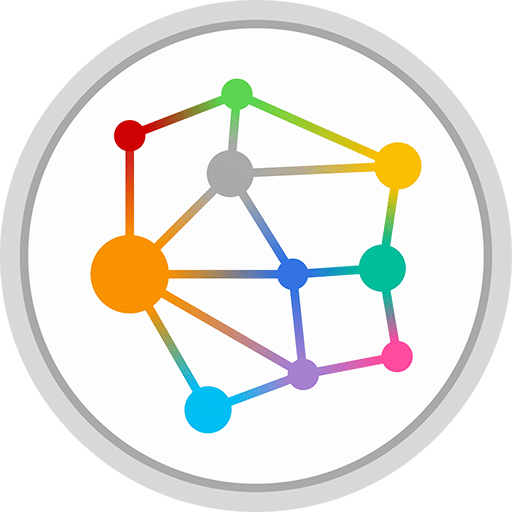 If you're looking for an easy way to buy crypto with a debit or credit card then store it yourself, look no further than Coinomi. You can buy crypto directly within the wallet using a Canadian debit or credit card. It also supports countless fiat currencies for crypto purchases, making it the best crypto wallet in Canada that doubles as an onramp to the market.
Coinomi is one of the oldest multi-chain wallets in existence and includes support for over 1,700 cryptocurrencies. This makes it one of the most diverse free wallets available. However, transaction fees still apply, which vary in price according to which cryptocurrency is being sent.
Coinomi is a software wallet that includes both desktop and mobile versions. Interestingly, the team claims that no Coinomi wallet has ever been hacked or compromised to date. The security and versatility offered by Coinomi make it the preferred wallet of millions of crypto holders.
Type: Software
Supported Coins: 1,700+
Cost: Free + applicable trxn fees
Bitcoin Armory: Best crypto wallet in Canada for Bitcoin purists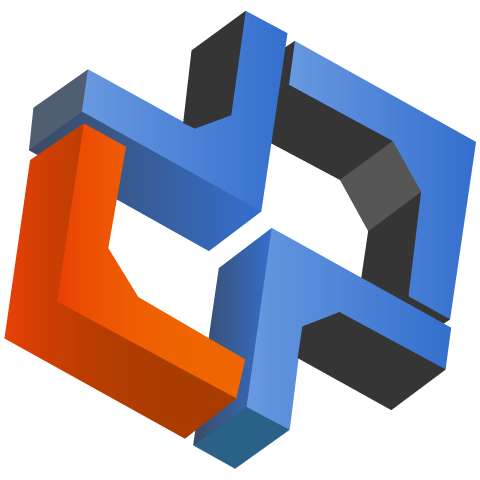 If you're a HODLer that's committed to Bitcoin, then Armory may be the best crypto wallet in Canada for you. Armory is a software wallet for interacting exclusively with the Bitcoin network. This is a full node wallet, meaning it requires the user to download the full Bitcoin blockchain which is about 360 GB, and validate transactions on the network. The wallet is free to use except for applicable transaction fees associated with the Bitcoin network.
Not only does Armory allow the user to generate and manage private keys offline, but it also has the unique ability to both receive and send funds without ever letting those private keys touch the internet– keeping them 100% safe from digital theft. This requires one online computer and another offline computer. Visit the site's FAQ page for more details on this.
So, if you're an avid Bitcoin investor looking for the safest possible storage for your digital assets and you're willing to dedicate the resources needed for a full-node wallet, Armory Bitcoin Wallet is the ideal solution for you. It offers security features unparalleled by other wallets mentioned in this chat, making it stand out for its robust defensive measures.
Type: Software featuring cold storage
Supported Coins: Bitcoin only
Cost: Free + applicable trxn fees
Electrum: Best software crypto wallet that pairs with hardware wallets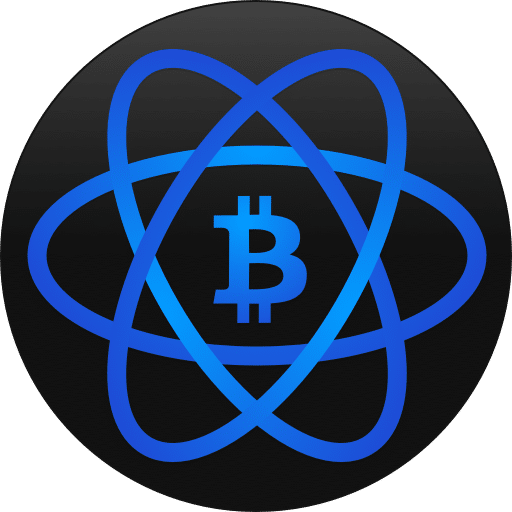 Electrum is one of the granddaddies of Bitcoin wallets that's been in the game since 2011. This Bitcoin-exclusive software wallet is all about simplicity, security, and functionality. With versions for both desktop and mobile, managing Bitcoin becomes a breeze, no matter where you are.
This software wallet pairs with major hardware wallets like Trezor, Ledger, and KeepKey, offering a seamless blend of software functionality and hardware security. This provides a security and functionality combination similar to that of Trezor and Exodus.
With multi-signature wallet capabilities and an array of third-party plugins, Electrum provides a level of flexibility that's hard to match. This offers unique Bitcoin storage and management solutions that the other hardware wallets alone do not offer.
Type: Software
Supported Coins: Bitcoin only
Cost: Free + applicable transaction fees
A "Bit" of advice
It sounds fun to explore all the best crypto wallets in Canada. Every option sounds like a good choice. Before purchasing a wallet or cryptocurrency, you need to always keep some things in mind.
A wallet is simply an interface that stores one's private keys.
Never share your private keys with anyone.
Typically, you should use a hardware wallet for enhanced security, and a software wallet for functionality- and possibly a combination of the two.
Different wallets support different numbers and types of cryptocurrencies.
If you distrust technology and seek maximum simplicity, you should try using a paper wallet! A paper wallet is just a piece of paper on which you write down your 24-word seed phrase. It is very old school. Although this can be very inconvenient for regular use, it has no risk of being hacked and allows you to recover access to your funds if you lose your hardware wallet.
FAQs about the best crypto wallets in Canada
Which crypto wallet is best in Canada?
The best crypto wallet in Canada depends on your individual needs and preferences. Custodial wallets on exchange platforms like Bitbuy, Wealthsimple, and CoinSmart are popular due to their security features, insurance coverage, and user-friendly interfaces. But for self-custody, hardware options like Ledger, Trezor, and software options like Exodus, MetaMask, and Coinbase might be preferable.
What is a hot wallet crypto?
A hot wallet is a type of crypto wallet that is connected to the internet, which makes it convenient for transacting but also more vulnerable to online attacks compared to a cold wallet, which is offline.
Why do I need a crypto wallet?
A crypto wallet is required to safely store, send, and receive cryptocurrencies. It also offers control and security over your digital assets, which is essential in the decentralized world of cryptocurrencies.
Are crypto wallets free?
Many software and mobile wallets are free to download and use, but they may have transaction fees. On the other hand, hardware wallets like Trezor and Ledger come with a one-time purchase cost.
Are crypto wallets safe?
Crypto wallets, especially hardware wallets, are generally safe but their security also depends on how they're used. Ensuring the safe storage of recovery phrases, using wallets that allow you to control your private keys, and keeping software up to date are all essential practices for wallet safety.
Can a crypto wallet be hacked?
While it's rare, a crypto wallet can be hacked, particularly if it's a hot wallet. However, following best security practices can significantly lower this risk.
Can I have multiple crypto wallets?
Yes, you can have multiple crypto wallets. This is often done for reasons of security, convenience, or to support different types of cryptocurrencies.
Can you have a crypto wallet under 18?
Some wallet providers and crypto exchanges have age restrictions and require users to be at least 18 years old. However, there are no technical restrictions to prevent someone under 18 from using a non-custodial wallet.
Can you transfer crypto from one wallet to another?
Yes, you can transfer cryptocurrencies from one wallet to another using the recipient's wallet address.
Can you transfer money from crypto wallets to a Canadian bank account?
Yes, you can do so by selling your cryptocurrency on a platform that supports CAD withdrawals, like Bitbuy, Wealthsimple, or CoinSmart. The cash can then be transferred to your Canadian bank account.
Do I need a crypto wallet to buy crypto on Wealthsimple?
No, you don't need a separate crypto wallet to buy cryptocurrencies on Wealthsimple. You can directly buy, sell, and hold cryptocurrencies within the Wealthsimple platform.
Does PayPal have a crypto wallet?
Unfortunately, Canadian PayPal users cannot buy, sell, or hold cryptocurrencies directly within PayPal. Currently, this feature is only available to American PayPal users.
Does your crypto grow in a wallet?
No, cryptocurrencies in a wallet do not grow like interest in a savings account. However, the value of your crypto can increase or decrease based on market prices. Some wallets do provide access to financial services like crypto staking or yield farming that can earn returns, but these involve various risks and complexities.