The 8 Best Cars to Drive for Uber in Canada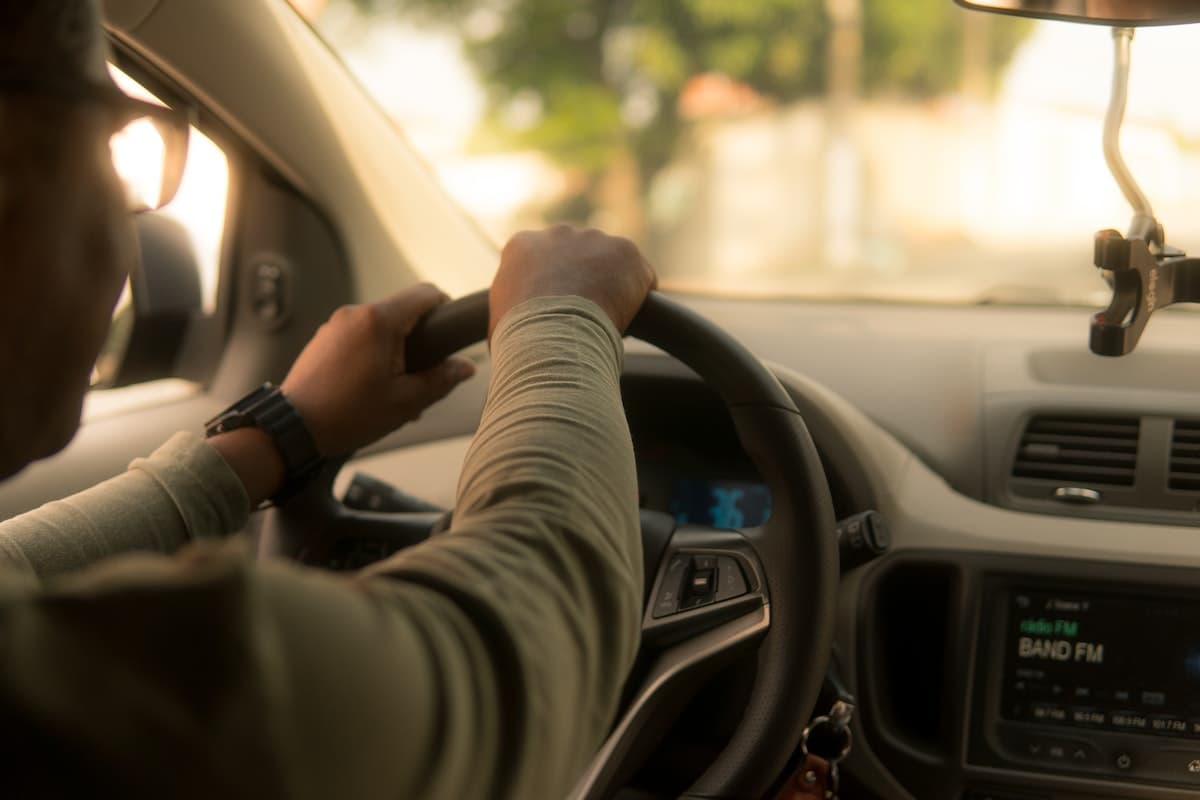 Driving for Uber is undoubtedly one of the best side hustles in Canada. It allows you to earn extra income on your own terms, meet new people, and even advance to higher-paying services in time. Best of all? All you need is your own car.
Of course, not every car qualifies for driving with Uber. To maintain service quality and customer satisfaction, Uber imposes strict vehicle requirements for all drivers, pertaining primarily to the car's model, age, and condition.
Naturally, these requirements are the first thing you should consider when applying to be an Uber driver. The same goes for buying a vehicle to use for this ride-sharing service. If you plan on the latter, this article is here to help.
Keeping Uber's vehicle requirements (and a few additional factors) in mind, we've compiled a list of the eight best cars for Uber in Canada. Check them out, choose your favourite, and start making money on your own schedule.
Do I Need Commercial Car Insurance to Drive for Uber?
Absolutely! Any time you're driving for business purposes, Uber included, you must have commercial car insurance. Uber will provide this insurance for you (through its Canadian partners), covering you in case of specific accidents occurring while driving for Uber.
"While driving for Uber" is the key phrase here, as you'll still need private car insurance when driving the car for personal use or when you're not actively engaged in Uber activities.
The latter is crucial, as Uber's coverage only protects you from the moment you accept the trip to when you reach your rider's destination. In other words, you aren't covered while waiting for rides, even though you're technically working at that moment.
The 8 Best Cars for Uber in Canada
This is the most crucial part of this topic: which vehicles? Although there are some specificities, depending on the region of the Greater Toronto Area, let's say that for driving with Uber anywhere in the area, your car has to be no older than seven years (2011 at the moment of writing this article).
2018 Toyota Prius: Best Car for UberX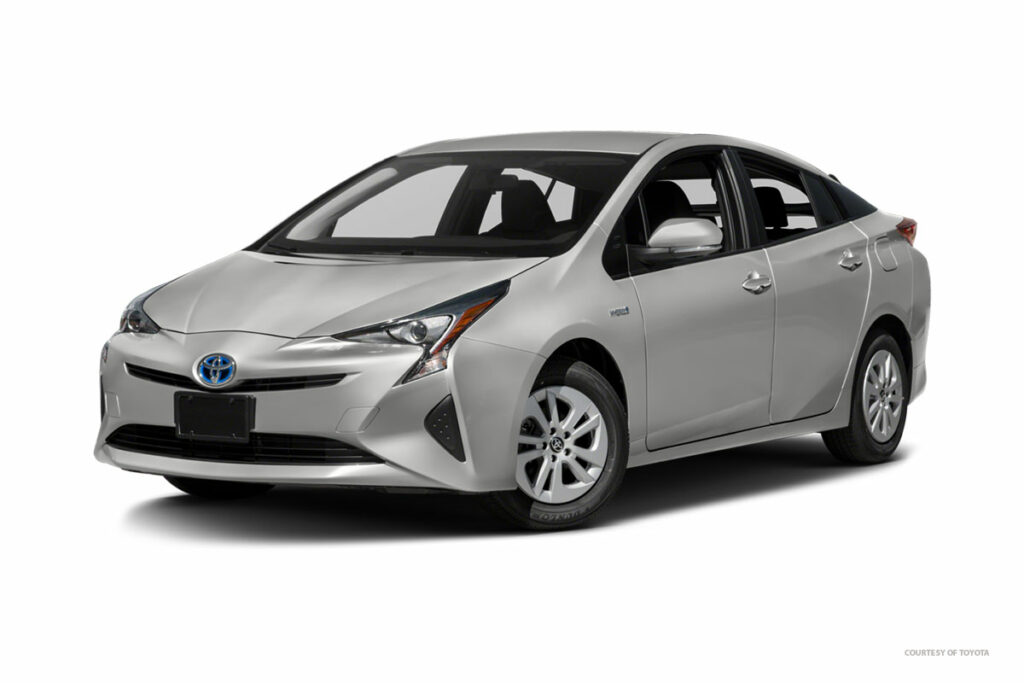 The perfect car for UberX should be comfortable, fuel-efficient, and reliable. And that's precisely what you get with Toyota Prius.
This vehicle delivers an outstanding fuel consumption rating (4.5L/100 km), allowing you to maximize your earnings from Uber. It has a solid interior with enough room across both rows and some basic entertainment features to keep your riders engaged. Let's not forget about the generous list of tech and safety features (e.g., forward collision warning and adaptive cruise control) that will ensure all the passengers arrive safely to their destinations.
2018 Toyota Camry Hybrid: Best Car for Uber Comfort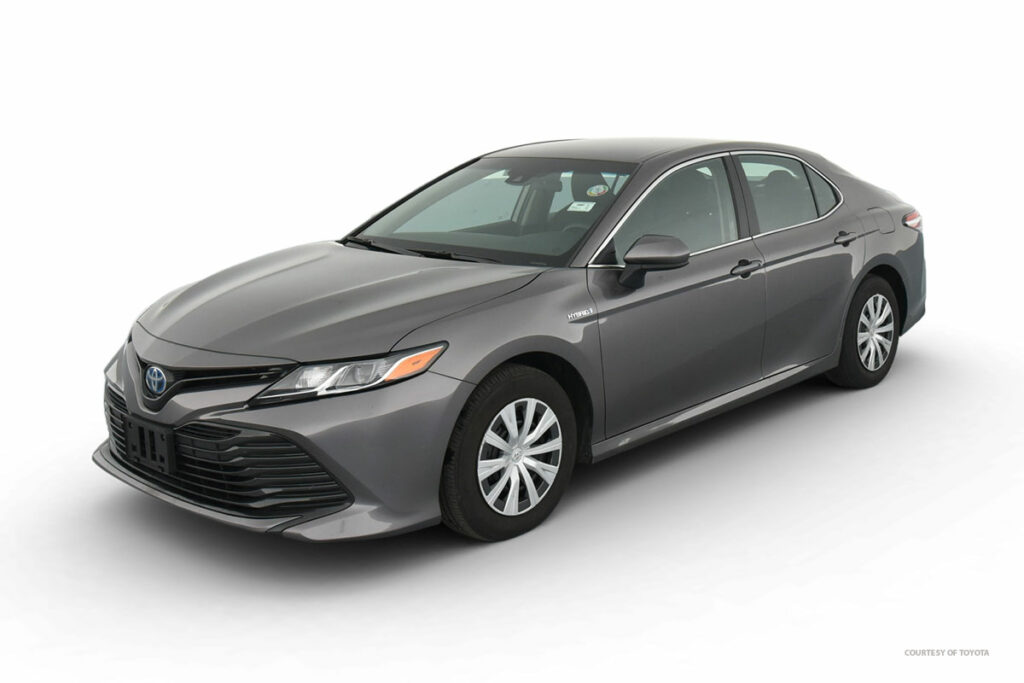 Considering the Toyota Camry is the most popular taxi vehicle in Canada, it shouldn't be surprising that it also appears on the list of the best cars for Uber in Canada. But what makes this vehicle so beloved in the world of taxi and ride-sharing services?
It's relatively fuel-efficient (4.9L/100 km) and cost-effective. This model is also known for its reliability and excellent performance across all configurations. Since it's deemed the best vehicle for Uber Comfort, it goes without saying that this Toyota Camry is extra spacious.
Riders sitting in the back won't compete for space with people up front, and they'll have large door openings to enter and exit the vehicle. In other words, they'll have all they need for a highly comfortable and smooth ride.
2022 BMW 7 Series: Best Car for Uber Black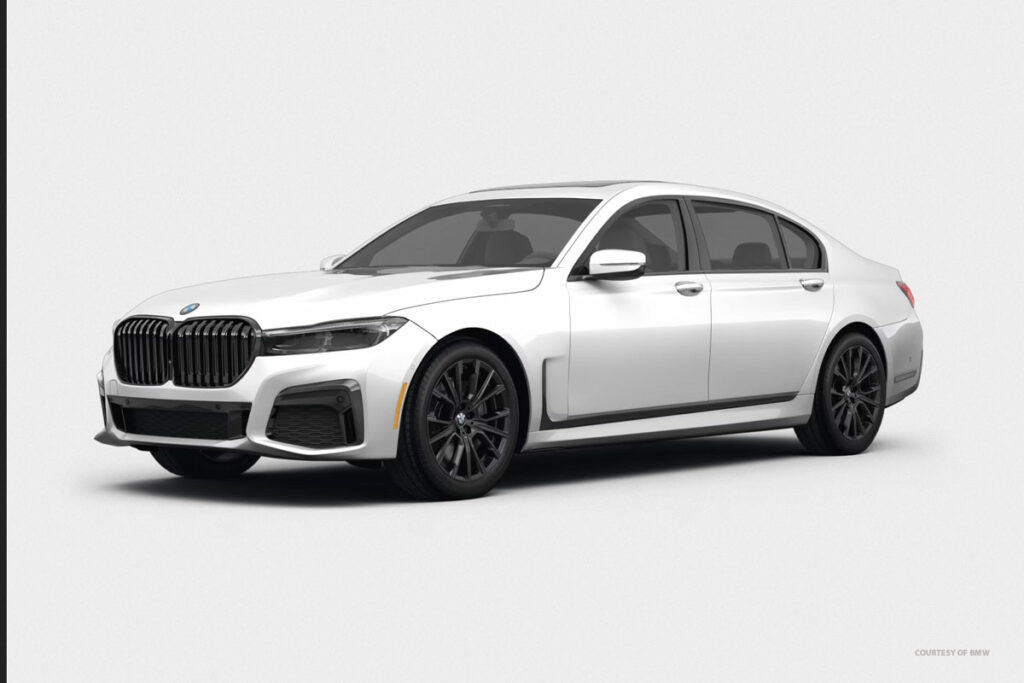 The BMW 7 Series checks all the boxes for the ideal vehicle for Uber Black – it's highly luxurious, offers outstanding driving characteristics, and features an elegant leather interior. The interior space is also highly comfortable, providing generous headroom across both rows.
Riders will also enjoy the multi-sensory environment within the car. Some of the more luxurious features include automatic climate control, power sunshades, and a theatre screen for the back seat. Of course, driving this car will be just as pleasant as riding it, thanks to a powerful engine (375 horsepower), all-wheel drive (AWD), and solid noise insulation.
2019 Hyundai IONIQ Hybrid: Best Car for Uber Eats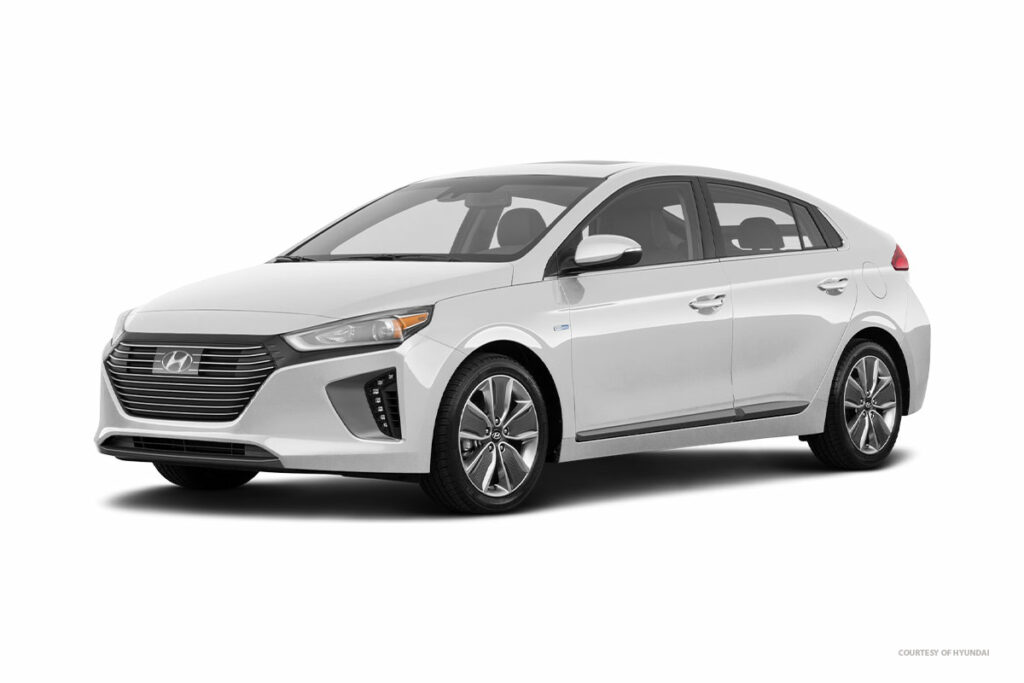 The IONIQ Hybrid might not be the fastest model Hyundai has to offer, but this won't get in the way, considering you're driving for Uber Eats. This model is highly reliable and can go a long distance on a single tank. Speaking of the tank, the Hyundai IONIQ Hybrid has excellent fuel economy (4.9L/100 km), allowing you to keep your operating costs low. Throw its compact size into the mix, and you'll be able to reach any customer anywhere hassle-free.
2016 Cadillac Escalade: Best Car for Uber Premier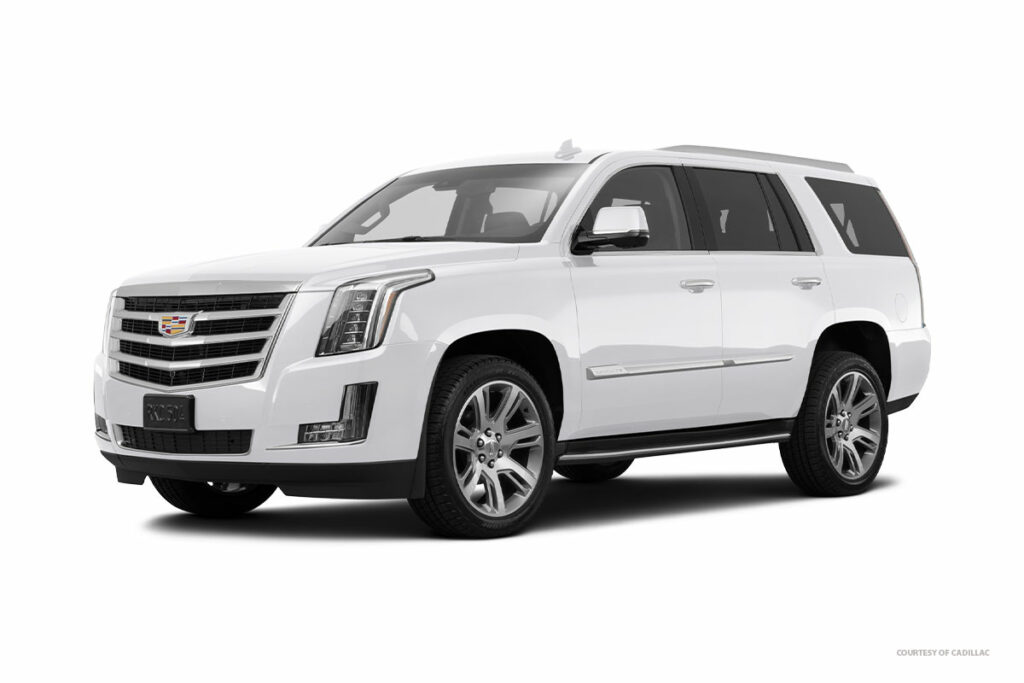 There's no doubt about it – the Cadillac Escalade is one of the most iconic luxurious cars of all time. As such, it will knock all the Uber Premier requirements out of the park.
This vehicle offers impressive space, lining the interior with premium materials. Since seven people can ride in all this luxury, you can also use this vehicle for Uber Premier SUV services. If you want to take riding to the next level, consider adding heating to the second-row seats and upgrading the seating materials to genuine leather upholstery. Talk about luxury!
2023 Chevrolet Traverse: Best Car for UberXL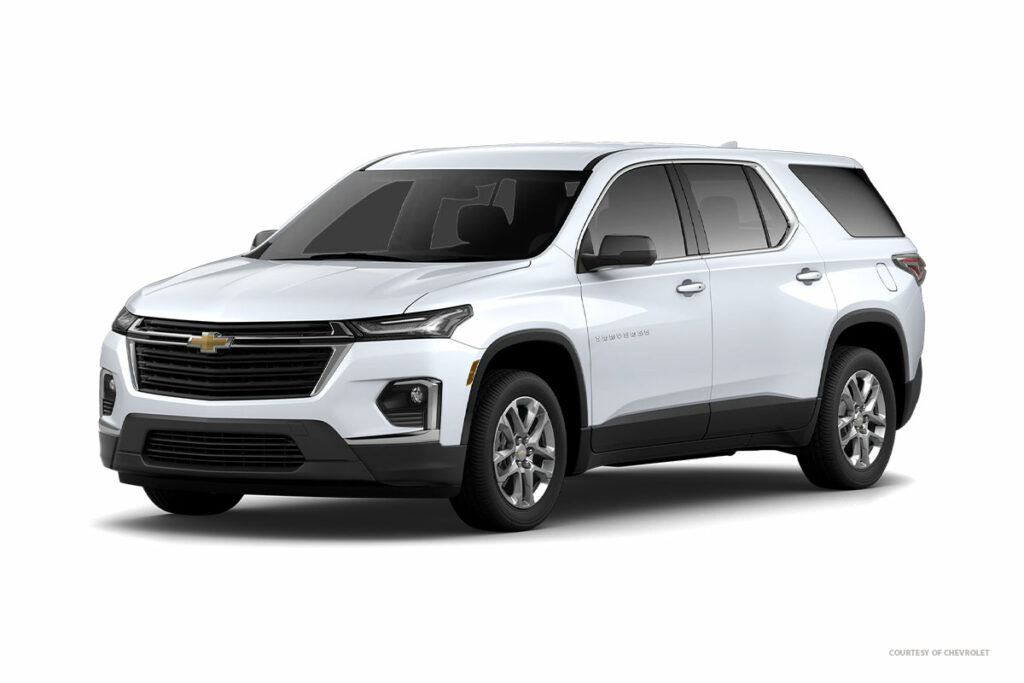 Do you need a spacious vehicle that isn't too bulky for the road? If so, the Chevrolet Traverse might be your go-to choice. This stylish car features all the best qualities of SUVs and minivans, making it ideal for UberXL drivers.
Naturally, this vehicle can seat more than five people (driver included). It can seat up to eight passengers across three rows. The second row provides generous headroom and legroom, while the third is slightly more cramped. Still, it's highly comfortable once the riders sit. Throw the large cargo space into the mix, and you get an all-around XL vehicle.
2020 Toyota Corolla Hybrid: Best Car for UberX and Uber Eats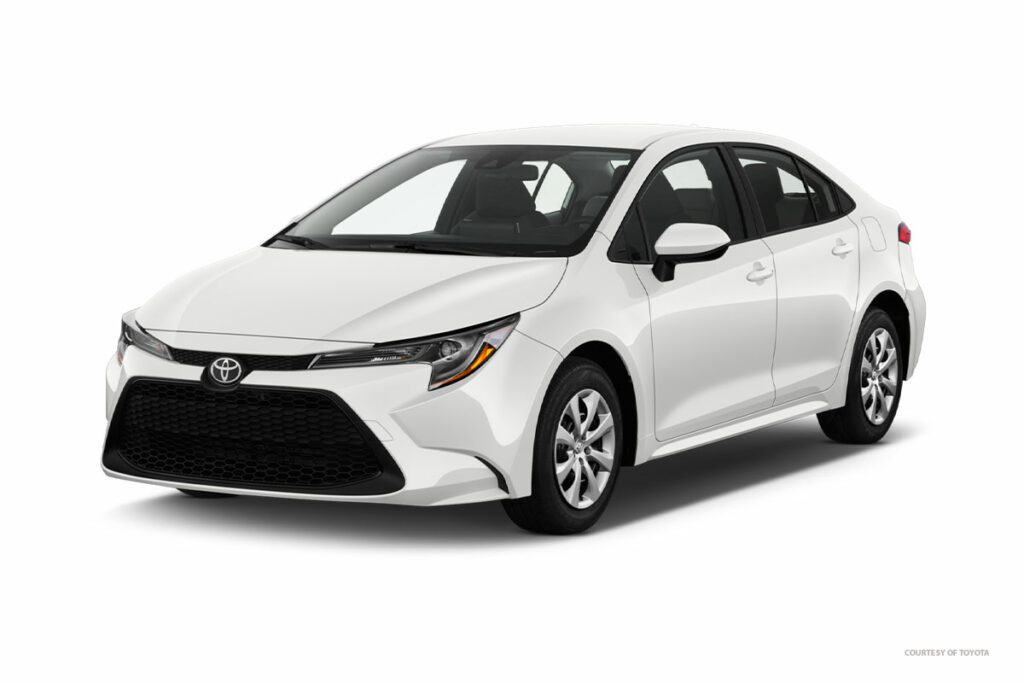 Are you looking for a car you can use to transport both passengers and food? If so, consider the Toyota Corolla Hybrid. Whether you drive for UberX or Uber Eats (or both simultaneously), this vehicle will be your faithful companion for years to come.
This compact and comfortable car delivers solid fuel economy (4.5L/100 km), impressive safety features (e.g., adaptive cruise control and active lane control), and excellent entertainment features (e.g., Android Auto, Apple CarPlay, and a 7-inch touchscreen). Plus, the heated front seats and the effective air circulation can keep both your riders and food toasty and warm in wintertime.
2019 Toyota RAV4 Hybrid: Best Car for UberX and Uber Comfort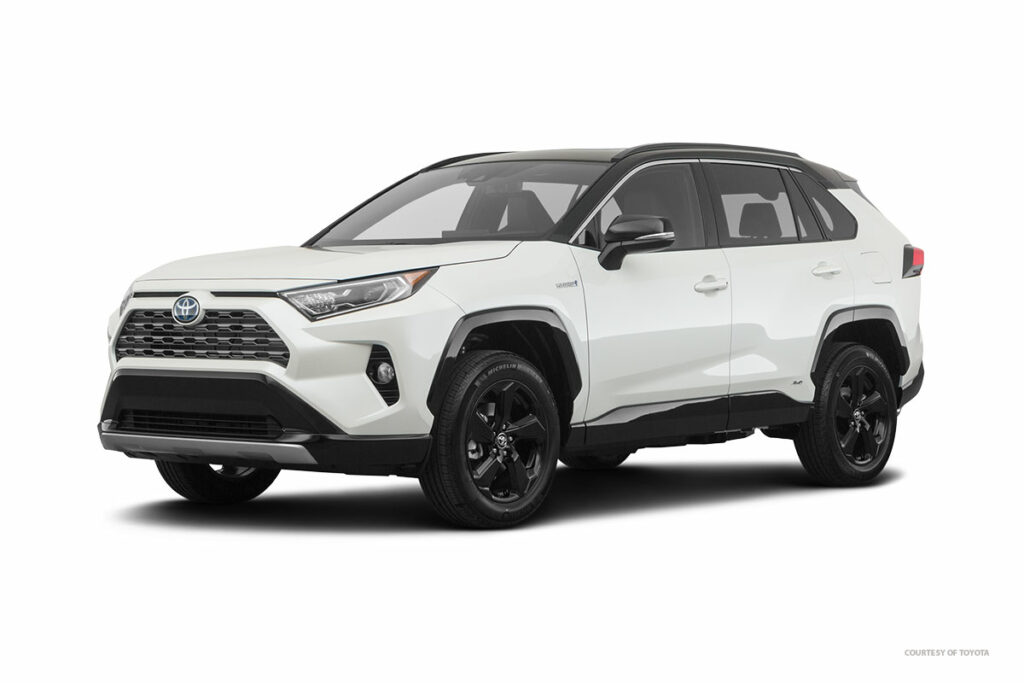 Let's say you don't want to splurge on luxurious cars eligible for Uber Black and Premier category. But you still want to have the space to earn more money driving for Uber. The solution? Get a car that can start as an UberX vehicle but upgrade to Uber Comfort as you reach the required rating and ride number.
Enter the Toyota RAV4 Hybrid. This vehicle is highly reliable, delivers excellent performance, and includes exciting entertainment features like SiriusXM, Android Auto, and Apple CarPlay. Of course, it's also highly spacious, allowing you to upgrade to Uber Comfort eventually.
What Requirements Must the Best Cars for Uber in Canada Meet?
If you want to explore other car options eligible for Uber in Canada, you can venture beyond this list of the best cars for Uber in Canada, provided you know what to look for.
Now, some eligibility requirements apply to all cars. Let's get through them first and then dive into the specifics based on the type of Uber services you want to provide. Note that these requirements apply to the Greater Toronto Area, so make sure to check Uber's website if you plan on driving in another province.
The first thing a car needs to qualify for Uber is four independently opening doors. This immediately eliminates coupes, regular-cab pickup trucks, and similar two-door vehicles. Next, the car must be in good condition and show no signs of damage, cosmetic or otherwise. You might be able to pull off driving with a few scratches, but anything beyond that will disqualify your car.
The car must also be registered to an individual and display no signs of commercial branding. In addition, no salvaged or rebuilt vehicles are allowed.
Finally, to be eligible for Uber, the car must have snow or all-weather tires from December 1 to April 30 the following year and pass a yearly vehicle inspection by a licensed mechanic. (The Safety Standards Certificate is submitted digitally to prove it.)
With the basics out of the way, here's what to pay attention to when looking for the best cars for Uber in Canada for specific services.
UberX
UberX is Uber's flagship service and the most popular choice for riders in Canada and beyond. The vehicle mustn't be too old (the exact age depends on the province but generally averages seven years) to qualify for UberX. It must seat at least four passengers (besides the driver), but it mustn't be a truck (or a full-sized van). The requirements for UberX Share, where two riders who don't know each other share a single ride, are the same.
UberXL
As the name suggests, UberXL calls for a higher-capacity vehicle. The car must seat at least six passengers (besides the driver) to qualify for this service. It can't be a full-sized van or a truck, but it can be a minivan.
Uber Comfort
Again, staying true to its name, Uber Comfort requires extra comfortable and spacious vehicles emphasizing more legroom. But the car isn't the only one being "judged." To offer this service, you must maintain eligibility on UberX or UberXL and have a minimum star rating of 4.85 after at least 100 trips.
Uber Black
Uber Black is one of Uber's premium options. It calls for a newer, luxurious vehicle with a leather interior. Looking at the service's name, it shouldn't be surprising that both the interior and exterior of this vehicle must also be black. As for the driver's requirements, they must have a minimum star rating of 4.75 after 500 completed trips.
Uber Premier
Uber Premier is another premium service at Uber. It calls for an eligible luxury vehicle with a leather interior and a minimum star rating of 4.85 based on 250 completed trips.
Uber Eats
Uber Eats is the only service where you aren't transporting passengers. As such, it has more lenient requirements. It doesn't even call for some of the basic requirements listed in the introduction of this section. For instance, the car can be a two-door vehicle and doesn't have to pass the annual inspection. It can also be 20 years or newer, a rare feat for Uber. Other services call for much newer vehicles, typically 5 to 8 years old.
FAQ About the Best Cars for Uber in Canada
Which car is best for driving for Uber in Canada?
There's no one-size-fits-all answer to this question. It all depends on the type of ride you'd like to offer. However, the Toyota Camry is generally considered the best taxi vehicle in Canada and, thus, one of the best cars for Uber in Canada.
How old should my car be to be eligible for Uber in Canada?
It depends on the type of ride and your city. For instance, in Toronto, your car should be 7 years or newer to drive UberX or UberXL in the City of Toronto, City of Mississauga, Town of Oakville, and Brampton. The number changes to 8 to 10 years old for larger areas of the Greater Toronto Area. Similarly, if you don't want to drive passengers but deliver food (Uber Eats), your vehicle can be 20 years or newer.
Can I use my wife's car to drive for Uber?
Yes, you can use your wife's car to drive for Uber in Canada. The car doesn't have to be registered in your name to qualify. However, your name must be on the vehicle's insurance.
Can two drivers share an Uber car?
Yes, two drivers can share an Uber car, provided both names are on its insurance.
Can I be an Uber driver without a car in Canada?
Yes, you can! But you'll only be able to drive for Uber Eats using a bike or a scooter.
Is it possible to finance a car purchase using my earnings from Uber?
No, it's not. Uber doesn't offer financing as a way to get a car in Canada, only renting or leasing (through its partners).
Can I do Uber with a leased car?
Yes, you can do Uber with a leased car, provided the leasing company approves it.
Can I drive for Uber if my car is damaged?
The answer depends on the level of damage to your car. If it's just a few scratches, you might be able to make it work. If it's anything more visible (cosmetic, mechanical, structural, etc.), you won't be able to drive for Uber in Canada.
Do Uber Black cars have to be black?
Yes, Uber Black cars must be black. Plus, these luxurious cars must also have a black leather interior to qualify for Uber Black.
Does Uber provide car insurance?
Yes, Uber provides car insurance in Canada. The exact details depend on the province. For instance, in Ontario, Uber maintains commercial car insurance on your behalf through Economical Insurance, protecting you from specific covered accidents occurring mid-ride.
Does Uber insurance cover rental cars?
Yes, Uber insurance covers rental cars, but only if it's an approved rental option and while you're driving for Uber. Otherwise (if it's your own rental car or you aren't mid-ride), the rental provider must take care of the insurance.