The 10 Best Winter Cars in Canada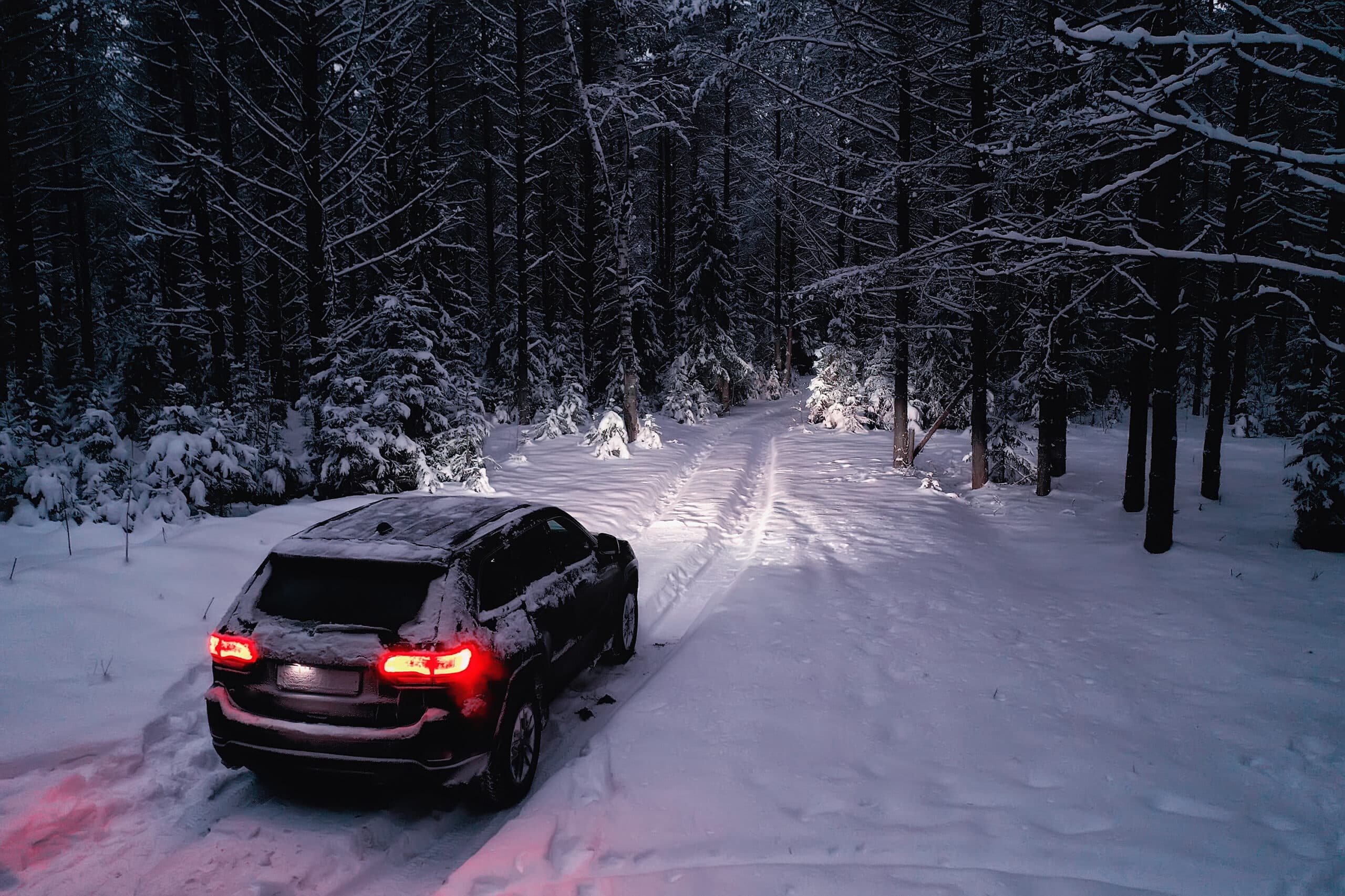 Wintertime in Canada is no joke, especially for those behind the wheel. Slippery black ice, snow storms, and reduced visibility are just some of the challenges Canadian drivers face during this time of the year. Sure, you'll need some stellar driving skills to overcome these challenges safely. But you'll also need a car that can handle anything the Canadian winter might throw its way.
To help you brave the snow, icy roads, and cold weather, we've compiled a list of the 10 best winter cars Canada has to offer. Purchase one of these vehicles, and you'll be comfortable year-round and safe once the temperature drops.
The 10 Best Winter Cars Canada Offers
While many vehicles can handle the harsh Canadian winter and the driving obstacles it brings, these 10 cars stand out as the champions of cold-weather reliability and performance.
1. Jeep Compass – Best Winter Car for Canadians on a Budget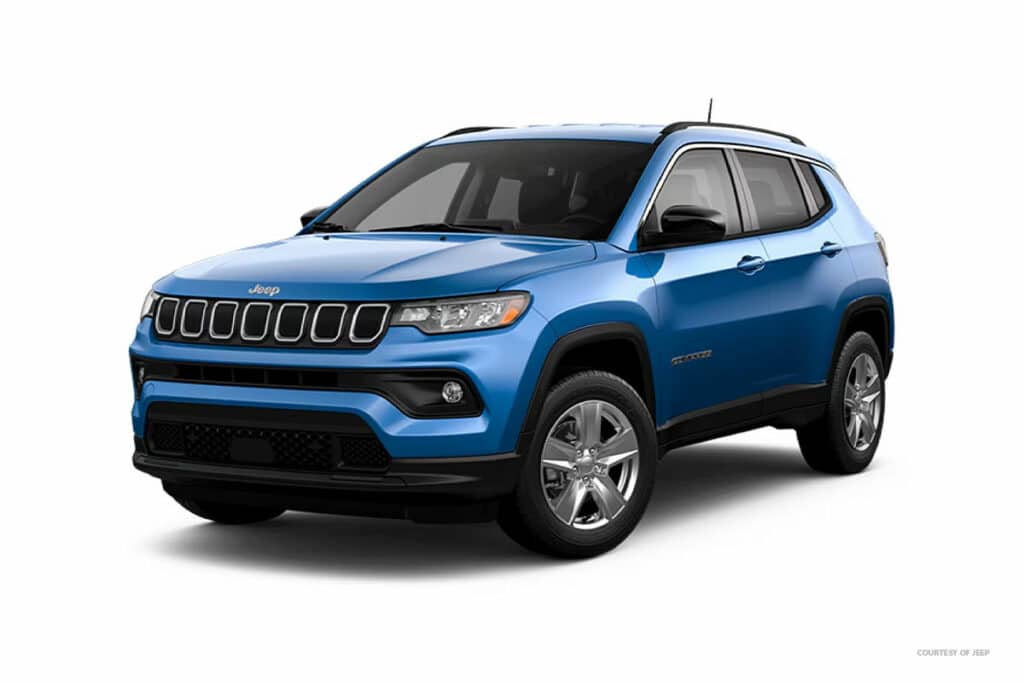 The Jeep Compass is a robust vehicle with all the makings of one of the best winter cars Canada has to offer. This five-seater has a four-wheel drivetrain, 20.8-centimetre ground clearance, and a few valuable driver assistance features (adaptive cruise control, blind monitoring, and rear cross-path detection).
It also boasts an excellent traction management system and heated front seats, guaranteeing both a safe and a comfortable drive across the Canadian icy landscapes.
Starting Price: $32,990
2. Subaru Forester – Best Winter Car for Tech-Savvy Canadians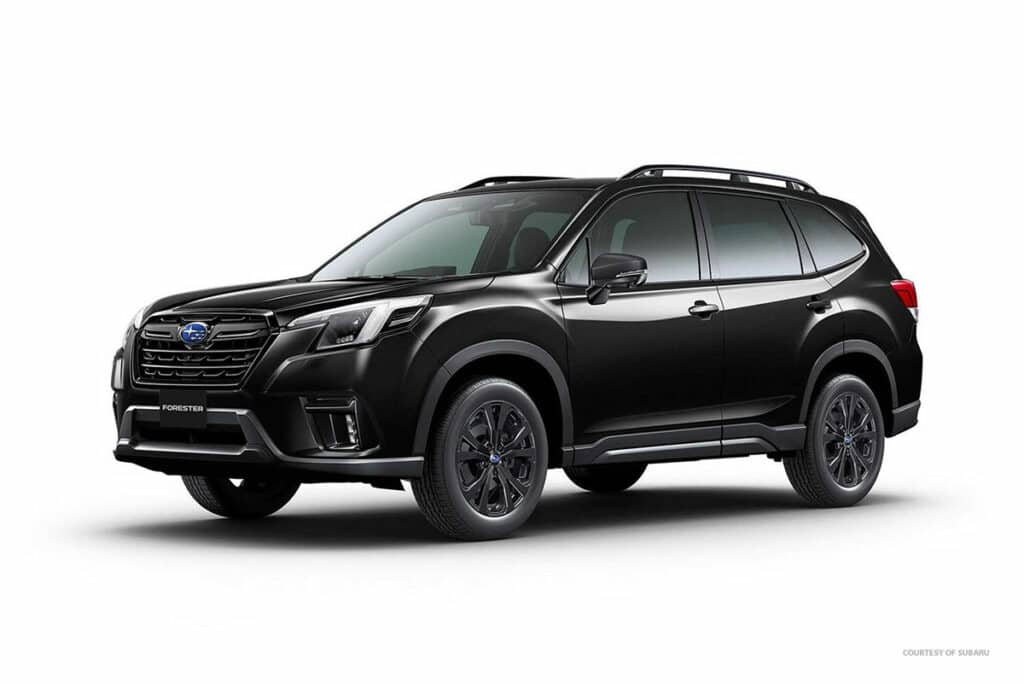 When describing this vehicle, Subaru states that no matter which direction your life may take, the Forester is ready to roll. You'll be happy to know that the same applies to braving harsh Canadian winters. One look at the specs of this model, and it becomes clear why.
The Subaru Forester boasts excellent safety features, including EyeSight driver assist technology with pre-collision braking and lane centering assist, cruise control, and traction control system. The vehicle itself is also built to conquer challenging winter conditions with its symmetrical all-wheel drive and impressive ground clearance (22 centimetres).
Starting Price: $33,490
3. Honda CR-V – Best Winter Car for Long-Term Use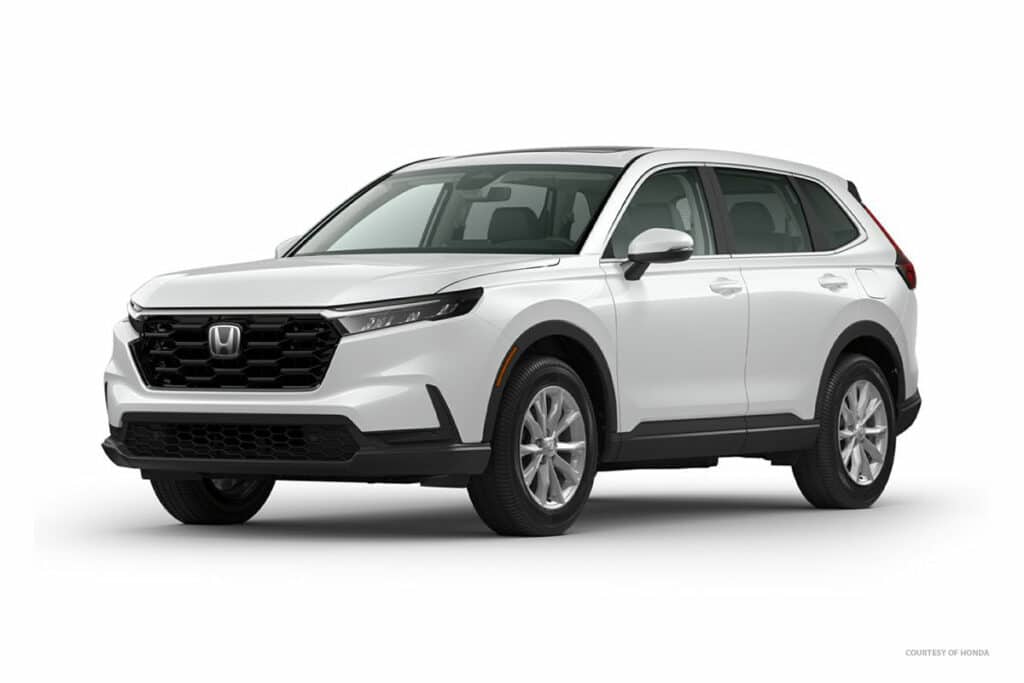 Consistently topping the bestselling lists, the Honda CR-V has already proven its quality and longevity. That's why it shouldn't be surprising that the brand's 2023 model only continues to wow and takes a deserving spot among the best winter cars in Canada.
So, what makes this model so special? Well, look at it and take your pick! You'll see a compact SUV with plenty of space, refined road manners, and a barrage of impressive specs. An all-wheel drive system (apart from the LX-2WD trim), a powerful 1.5-litre turbocharged four-cylinder engine delivering 190 horsepower, and around 20 centimetres of ground clearance are just some of them.
Throw driver assistance features like automatic high-beam headlights, emergency braking, collision warning, and lane-departure warning into the mix, and you've got yourself a winter-ready beast.
Starting Price: $36,374
4. Audi A3 – Best Winter Car With a Sleek Design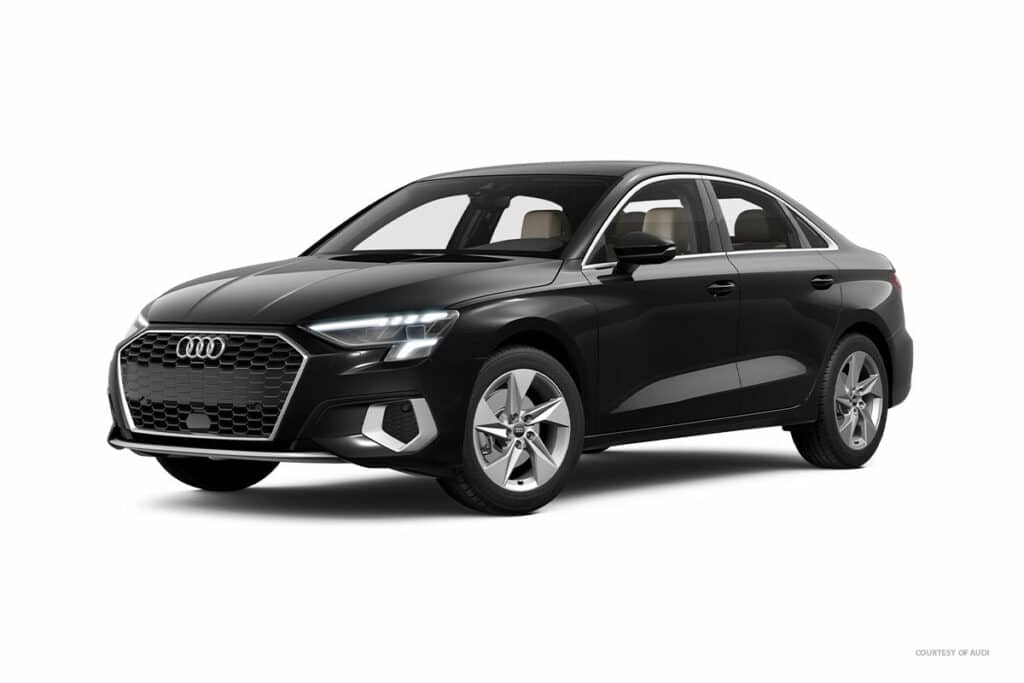 Some drivers might be surprised to see a sedan on the list of the best winter cars in Canada. But give the Audi A3 a chance, and you'll see it earns its spot on the list fair and square.
How does 201 horsepower, 221 pound-feet of torque, and an all-wheel drive (Audi's iconic quattro AWD) sound? We'll help you – it sounds like a car that can cut through the snow at an impressive speed.
This luxury sedan is also equipped with numerous premium features, including some that will make driving smooth, comfortable, and easy, even during the wintertime. These include heated mirrors and front seats, automatic emergency braking, adaptive cruise control, and lane departure warning.
Starting Price: $44,015
5. Nissan Rogue – Best Winter Car for a Family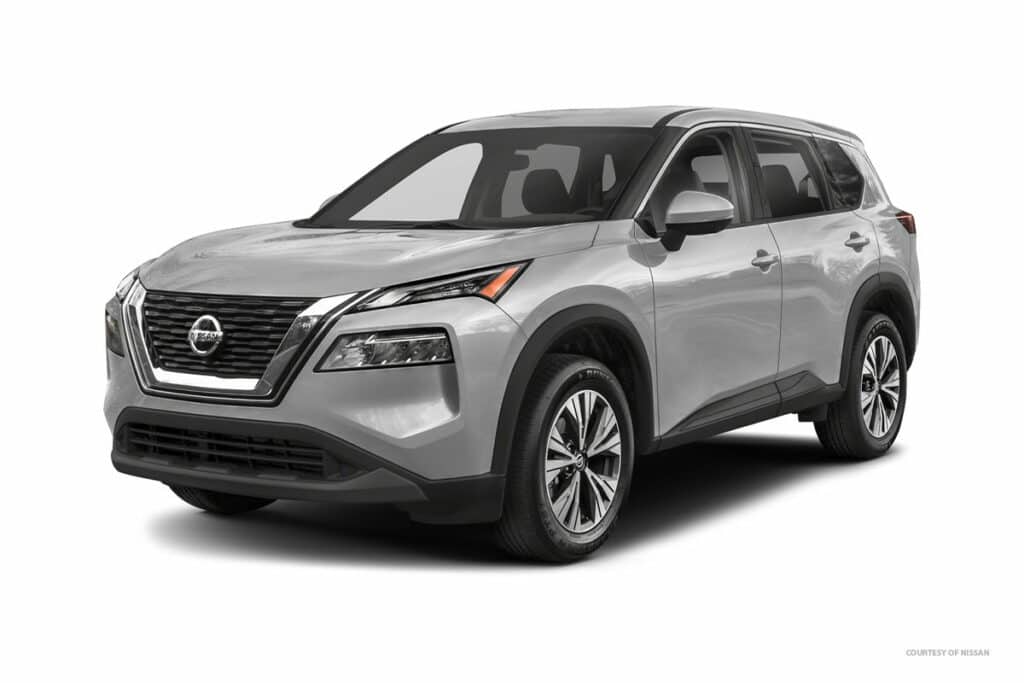 Looking for a car that will keep you and your family safe and cozy during adverse weather conditions? If so, consider the Nissan Rogue. This crossover SUV offers reliable performance for your family year-round, excelling during wintertime.
When traversing icy roads, you can switch to all-wheel drive and take full advantage of the vehicle's 21.34-centimetre ground clearance, 2.4-litre four-cylinder engine, and 181 horsepower. Features like Vehicle Dynamic Control System and Traction Control System will keep you safe while you do so.
Starting Price: $35,998
6. Toyota RAV4 – Best Winter Car for Adventurers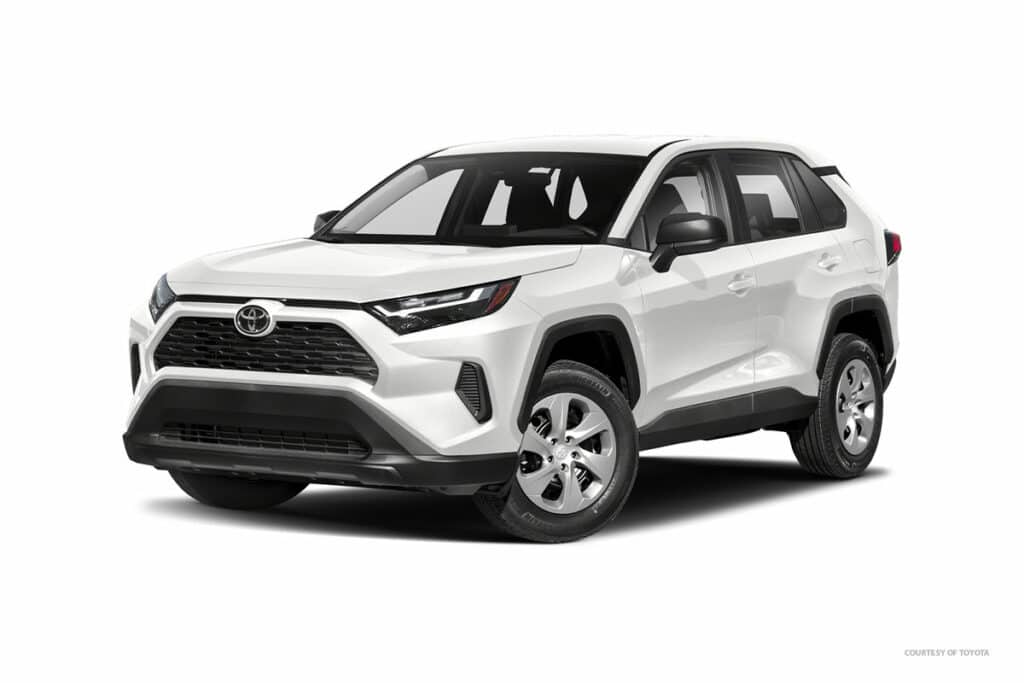 The Toyota RAV4 is another vehicle that tops bestselling car lists year after year, earning legendary status among car lovers. This especially applies to the more adventurous drivers who can rely on this vehicle, whether driving to the coast or up a snowy mountain.
Since the latter destination is what interests us most, we'll share some of the characteristics of the Toyota RAV4 that guarantee safe travels. This compact crossover vehicle comes with a potent 2.5-litre four-cylinder engine that delivers 203 horsepower. Though the vehicle is equipped with front-wheel drive by default, you can switch to all-wheel drive for the wintertime.
During this time, you'll also be thankful for the car's impressive ground clearance, heated seats, wheel, and mirrors, and numerous winter-friendly safety features. Those who want a true winter powerhouse should check out the off-road-ready RAV4 Trail.
Starting Price: $35,874
7. Jeep Wrangler – Best Winter Car for Jeep Lovers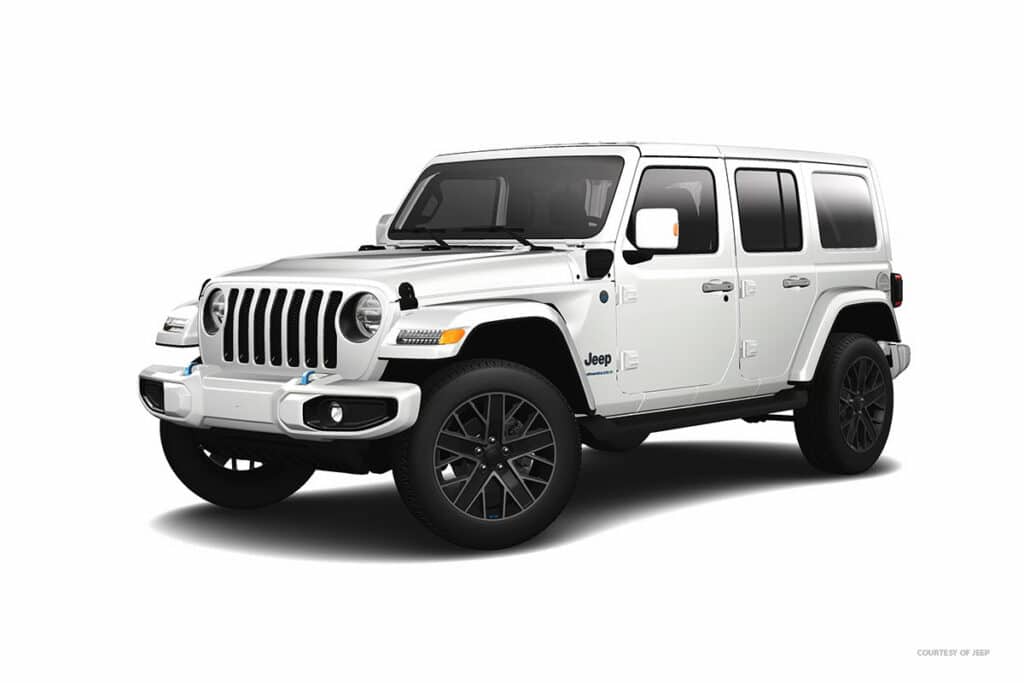 Another off-roading powerhouse comes in the form of a Jeep Wrangler. This vehicle has proven capable of holding its own during the cold Canadian winters. Thanks to a tough exterior, optional four-wheel drive, and excellent ground clearance, you can even set off on a fun road trip in the winter without worrying about getting stuck somewhere in Canada's Great Outdoors.
As far as safety features go, you've got your essentials: forward collision warning, adaptive cruise control, and a forward-facing camera.
Starting Price: $43,790
8. Nissan Pathfinder – Best Rugged Winter Car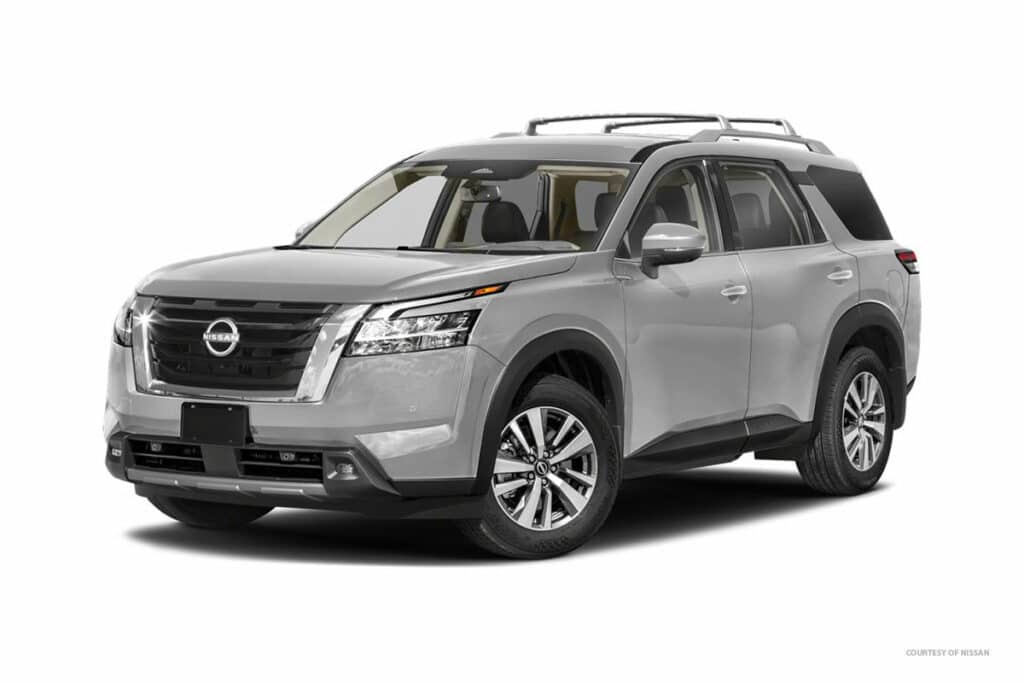 The name of this model, Nissan Pathfinder, says it all – it will find a path no matter what the outside conditions. Interestingly, the same can be said for its history. You see, this vehicle seemingly lost its way for a while, turning into a somewhat delicate family car. But the latest models, including the 2023 one discussed here, bring back ruggedness with a bang!
So what are the characteristics of this vehicle that's bringing rugged back? A 3.5-litre V6 powerplant delivering 284 horsepower, an intelligent four-wheel drive, and an impressive 6,000-pound towing capacity, of course.
With plenty of driver assistance features and safety tech at your disposal (and a whole range of heated elements), this model is sure to conquer the challenges of driving in Canadian winter with unwavering confidence.
Starting Price: $48,848
9. Ford Bronco – Best Winter SUV for Everyday Driving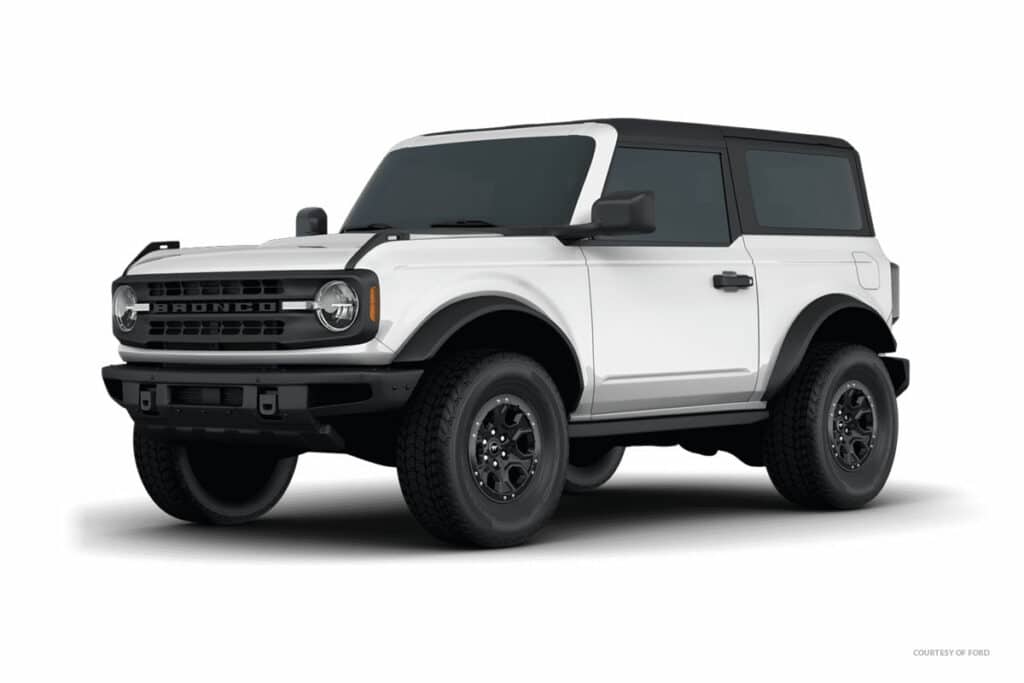 If you like how the Jeep Wrangler performs while off-roading but find it uncomfortable every day, we've got the perfect solution. Try the Ford Bronco! This classic SUV excels on the off-road, snow and ice, and "regular" paved roads, wherever you'd like it to go.
This five-seater offers four-wheel drive, up to 330 horsepower, and 22.35 centimetres of ground clearance. Add rubberized floor mats and vinyl upholstery into the mix, and no amount of cold weather will dampen your driving pleasure.
Starting Price: $47.360
10. Land Rover Discovery – Best Winter Car for Areas with Heavy Snowfall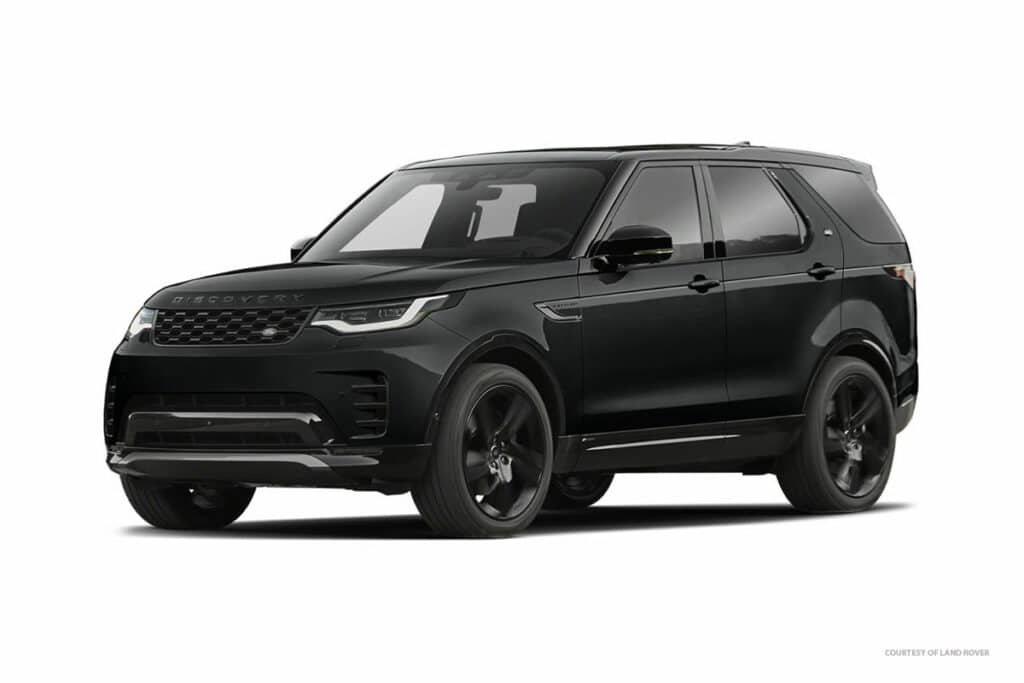 Are you of the "go big or go home" mindset? If yes, the Land Rover Discovery might just be your perfect winter car. This absolute beast comes with seven seats (in three rows), up to a staggering 355 horsepower, and an impressive all-wheel drive system. "Impressive" is also the word that describes this vehicle's ground clearance. At 28.19 centimetres, the 2023 Land Rover Discovery has the highest ground clearance among the best winter cars Canada offers on our list.
Starting Price: $84,150
What Qualities Do the Best Winter Cars Canada Have to Offer Possess?
If you've enjoyed our picks, you might want to look at additional winter-ready vehicles. That sounds like a great idea, as long as you know what to look for. So, what does it take for cars to get the auspicious title of the best winter cars Canada has to offer? Keep reading, and you'll quickly get your answer and know precisely which features to look for when shopping for a winter car in Canada.
Winter Tires
Winter tires are arguably the most essential piece of driving equipment a winter car should have. They will keep your wheels turning no matter the road conditions. But how do they achieve this impressive feat?
Well, winter tires are made using specialized rubber compounds, softer than those used for all-season and summer tires. Add deep tread patterns, and it becomes clear how these tires stay supple and grip the road well even when driving in extremely cold (sub-zero) and icy conditions.
Considering their importance, investing in the best winter tires Canada has to offer should be a given.
Appropriate Drivetrain System
The drivetrain specification of your vehicle is another vital consideration when looking at the best winter cars Canada offers. The only systems you should consider for a winter-ready vehicle are the all-wheel drive and the four-wheel drive.
Sure, vehicles with these systems might be more expensive than their two-wheel drive counterparts. But they also offer superior traction and navigation through slippery conditions, making them incomparably safer for the wintertime.
Ground Clearance
Looking at our list of the best winter cars in Canada, you've probably noticed most of the entries are SUVs. Though there are many reasons why these vehicles handle winter conditions better than sedans and wagons, ground clearance is at the forefront.
SUVs typically have significantly higher ground clearance than low-profile vehicles, allowing them to navigate over snow piles and uneven surfaces hassle-free. It also minimizes the risk of getting stuck in deep snow. If you've ever experienced this unfortunate scenario, you'll probably start looking at the best SUVs in Canada before you've finished reading this article.
Driver Assistance Features
As much as your vehicle is built for driving in the wintertime, sometimes the road conditions truly make this task near-impossible. In other words, you'll need all the help you can get. So, make sure to check whether your desired winter vehicle offers any driver assistance features.
Anti-lock brakes are probably the No. 1 feature to look for. They sense when your tires are about to lock up and potentially skid and quickly apply and release (pulse) your brakes to prevent an accident.
Other features that can be useful during the wintertime include collision warning and lane departure warning systems.
Traction Control System
A traction control system (TCS) allows you to speed up without slipping on the icy road. If your tires start to slip, this system will send less power to the wheels until they regain traction. As a bonus, installing this system can help reduce your car insurance premium, so you're in a win-win scenario.
Heated Elements
Safety is undoubtedly the top concern for winter driving. But this doesn't mean you should neglect your comfort. Purchasing a winter car with heated elements (the seats, steering wheel, etc.) will make driving during harsh Canadian winters bearable. Invest in heated side mirrors to keep them fog, ice, and snow-free, and you'll also amp up safety.
Master the Winter Roads
There's no doubt about it ­– the Canadian winter roads test even the most skilled drivers. But pick one of the entries on our list of the best winter cars Canada has to offer, and you'll power through these roads with confidence, staying safe throughout your journey.
FAQs about the Best Winter Cars in Canada
What is a good winter car?
A good winter car is a vehicle that can operate under the harshest winter conditions without compromising your safety. These vehicles typically feature an all-wheel drive or 4-wheel drive drivetrain system, winter tires, sufficient ground clearance, and numerous driver assistance and safety features.
How long is it to warm up a car during the winter in Canada?
It takes about 30 seconds to warm up a car during the winter in Canada, provided you own a newer model with proper winter oil. This number might seem too low for some old-school drivers, but today's emission systems operate much more efficiently.
What should a baby wear in a car seat in winter?
As a rule of thumb, look at what you're wearing to stay cozy and add another layer for your baby. For instance, if you wear a coat, your baby will probably need a coat and a blanket. But remember to remove these puffy elements before placing your baby in the car seat. By leaving them on, you risk making the car seat's safety harness too loose. Instead, secure your baby in the car seat and drape them with the coat and blanket.