Are Car Kill Switches Effective in Canada?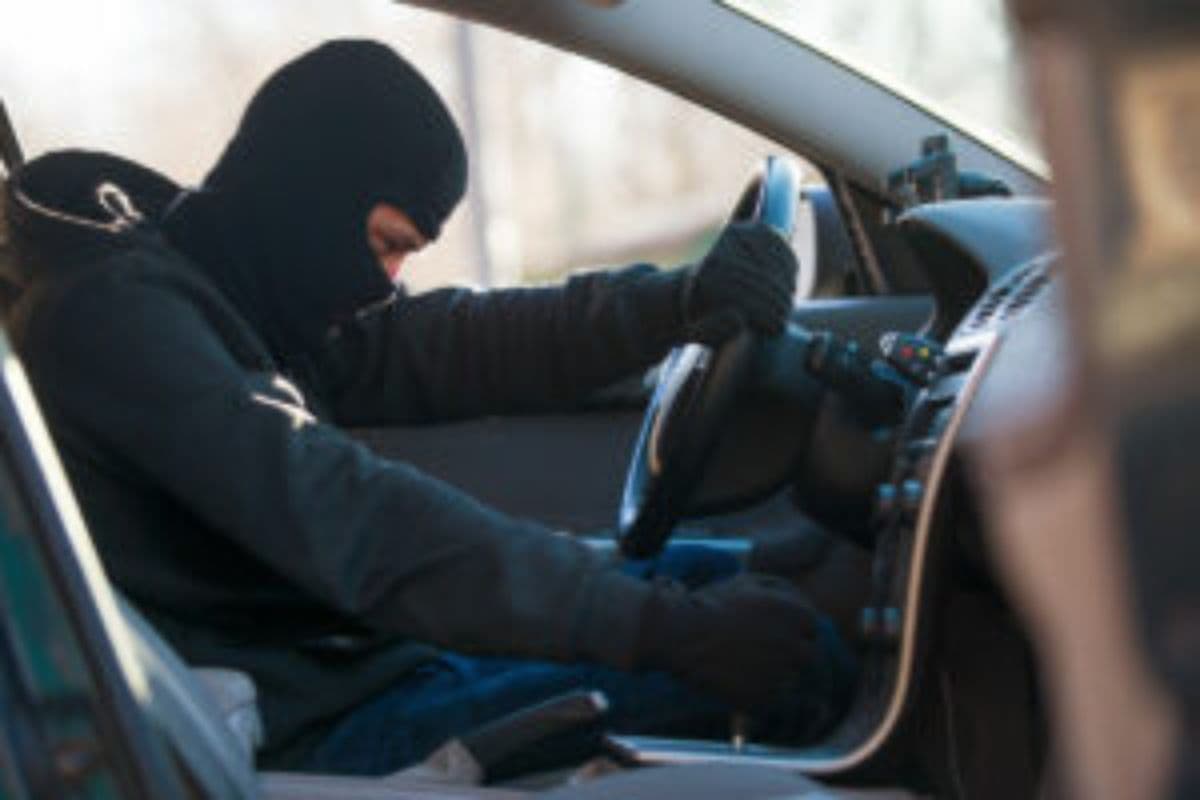 Car thefts in Canada are on the rise. For instance, there were 9,439 reports of auto theft in 2022 in Toronto alone. That is a nearly 45% jump compared to the previous year. But the number of auto thefts isn't the only concerning thing.
It's also worrying that thieves use increasingly sophisticated theft technology, allowing them to steal even secure, high-end vehicles. With all this in mind, it's apparent that car owners should take every safety precaution to protect their vehicles.
That's where a car kill switch comes into play. But should Canadian drivers trust this anti-theft device? That's what this article is here to address. Keep reading to learn everything you need to know about car kill switches.
Is a Car Kill Switch Effective for Canadian Vehicles?
Unfortunately, there's no yes or no answer to this question. A kill switch can be effective, as it requires a unique installation for each vehicle, is hard to spot, and takes time to remove. This means these devices should deter low-level and amateur thieves from stealing your vehicle.
However, skilled and professional thieves are a whole other story. If they're adamant about stealing your vehicle, chances are they'll find a way. They might directly tackle the car kill switch or surpass it by towing your vehicle.
But this doesn't mean you shouldn't install a car kill switch. It only means you shouldn't rely solely on it to protect your vehicle. Instead, look at this device as an extra security layer in a comprehensive anti-theft strategy that includes a rock-solid combination of the best anti-theft devices in Canada.
By doing your best to keep your car safe, you might also do yourself another favour. Namely installing reliable anti-theft devices can help you lower the premium for your car insurance.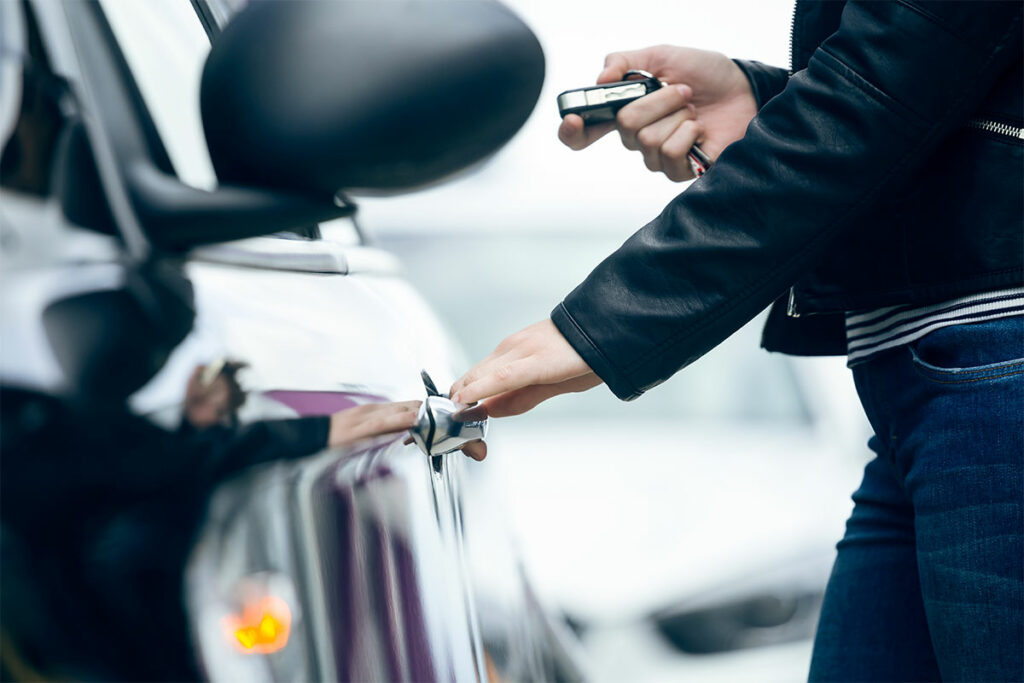 Which Car Kill Switch to Install
In total, there are five car kill switch types. The choice between them boils down to your specific security needs, budget, and the amount of inconvenience you're willing to tolerate daily. Let's look at each type in more detail so you can make an informed decision.
A Fuel System Relay Switch
Most of the names of car kill switch types are pretty self-explanatory. Thus, this switch prevents your vehicle from starting by cutting off its fuel supply. With this switch installed, the car will crank, but it won't start. An inexperienced thief might interpret this as a malfunction and move on to the next car.
Fuel system relay switches go on the fuel line under the vehicle. Keep in mind that this switch relies on a manual knob, so daily opening and closing the fuel line will be a hassle.
An Ignition Wire Switch
This car kill switch prevents your vehicle from starting by killing the ignition wire. If a would-be thief tries to start your car, nothing will happen, making them believe it doesn't work (hopefully!). When installing this switch, it's best to turn to a professional, especially if you're inexperienced with wiring.
A Fuse Box Switch
One look at this switch's name, and it is clear how it removes power from your vehicle – via the fuse box. You choose which fuses to deactivate and replace with this car kill switch. With an incomplete set of fuses, the vehicle stays immobile.
A Battery Disconnect Switch
This car kill switch makes it look like your battery is dead by cutting its connection to the remote. The good thing about this switch is that it's much more convenient to use daily. All you need to do is turn the knob in one direction, and your car will start.
A Remote Car Battery Switch
This car kill switch also connects to the battery but activates remotely instead of manually. You can keep the remote controller on your car keys and start it anytime and from anywhere.
How to Install a Car Kill Switch
The car kill switch installation process will depend on several factors, including the car manufacturer and switch type. For this reason, it's best to follow the instructions that come with the product and consult your car manufacturer's manual before starting.
Generally speaking, this process consists of the following broad steps:
Identify the location for the switch based on its type.
Make the necessary changes to accommodate the switch.
Install the switch.
Reassemble the vehicle's components.
Two things matter the most during and after this process – keeping the car kill switch hidden and avoiding damaging your vehicle. Incorrectly installing this switch can cause car trouble and potentially void your warranty. So, if you have any doubts about pulling off the installation, leave it to a professional.
Where to Install a Car Kill Switch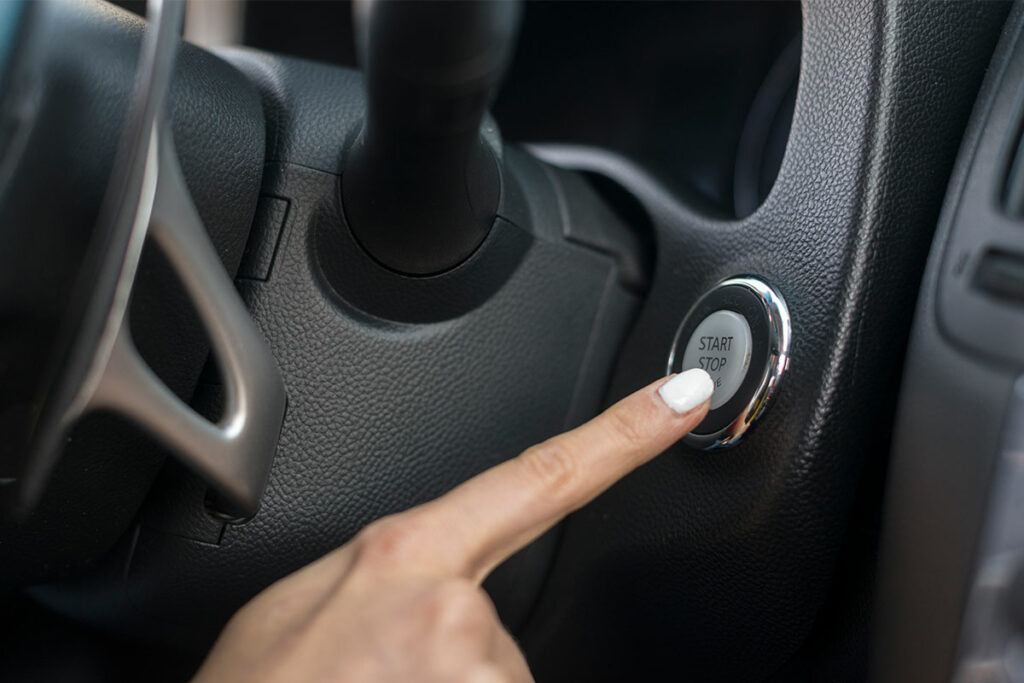 Most car kill switch types require wiring. This might be bad news if you're inexperienced with the task. But it's certainly good news if you want to avoid the hassle of lifting your hood daily to activate and deactivate the switch. You can run the wires to a more convenient (but still hidden) place and make the car kill switch operation more convenient.
Here are some places to consider:
Under the dashboard – Easy to reach but also the first place the thieves might consider, too
Under the driver's seat – Attach the device directly to the seat to make the location more discreet
In the glove box – Keep this compartment locked, and the switch should remain hidden
You can even place a few dummy switches throughout your car to confuse would-be thieves and distract them from the correct location.
Where to Buy a Car Kill Switch in Canada
If you want to buy a car kill switch, you won't have trouble finding one in Canada. You can acquire numerous options on online platforms like Amazon or stores selling motor parts like Canadian Tire. Here are a few models to consider.
Oregon Inline Fuel Shut-Off Ball Valve
The Oregon Inline Fuel Shut-Off Ball Valve is a fuel system relay switch. It's simple to install and use, and it prevents clogging in the carburetor.
Spy Spot 4G Hardwired Car Vehicle GPS Tracker With Starter Shut Off
With this Spy Spot device, you get an all-in-one solution for protecting your car. The device doubles as a car kill switch and a GPS tracker, allowing you to find your car even if it gets towed by professional thieves. This is a remote switch type, so you can activate it wherever you use any compatible device. Installing it requires no wiring, making it ideal for a DIY installation.
KTNNKG Remote Battery Disconnect Switch
The KTNNKG Remote Battery Disconnect Switch is another remote switch type that helps safeguard your vehicle from a distance (160 feet at most). It comes with a detailed manual that makes the installation a breeze.
FAQs About Kill Switches in Canada
What is a kill switch for a car?
A car kill switch is a device hidden inside the vehicle that prevents it from starting. The car owner is the only person who knows its location and, thus, the only person who can activate or deactivate it as needed.
How much is a kill switch in Canada?
On average, a car kill switch costs between $30 and $80 in Canada.
How much does it cost to install a kill switch in Canada?
The total cost of installing a car kill switch in Canada depends on the switch type and your vehicle model. Generally, you can install a kill switch professionally for around $100.
Can a kill switch drain a car battery?
A car kill switch shouldn't drain the battery if wired correctly and used judiciously.
Does a kill switch actually prevent car theft?
Unfortunately, no anti-theft devices are 100% effective against highly motivated and skilled thieves. Though a car kill switch will deter amateurs and significantly slow down professionals, it can't prevent car theft in all cases.
Does installing a kill switch void my warranty?
Installing a car kill switch has the potential to void your warranty. It all depends on the warranty coverage details, the type of switch, and the way it's installed and used.
How does a kill switch work?
A kill switch interrupts the electrical circuits in your car, thus preventing them from completing. With no electricity, the vehicle can't start or run.
How to tell if your car has a kill switch?
If a car kill switch is installed properly, you won't be able to see it immediately. After all, this device's whole point is to stay hidden from malicious actors. However, you can tell if the car has a kill switch by checking the common places where these devices are installed (e.g., the battery, the fuse box, and the fuel line).
How to install a kill switch in a car?
The exact steps to installing a car kill switch depend on the switch type and the model of your vehicle. However, they generally involve choosing an appropriate location, detaching cables, wiring the switch, and returning cables to their original location.