How to replace lost car ownership papers in Ontario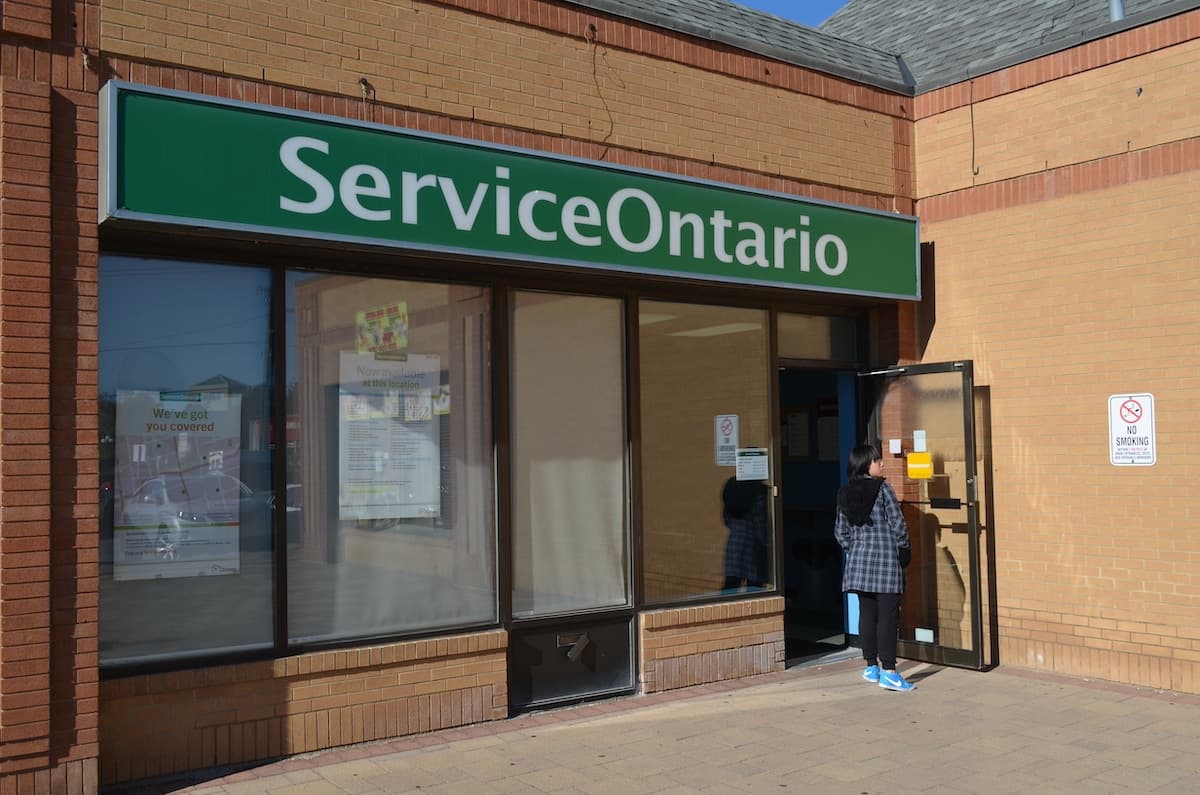 Table of Contents
[ Show ]
Losing important documents like car ownership papers can stress you out! On top of proving ownership, they also contain crucial information about your vehicle. While accidents happen, knowing what steps to take to replace lost car ownership papers in Ontario brings you peace of mind. In this article, we'll walk you through the process and provide helpful tips to prevent future mishaps.
Understanding the importance of car ownership papers in Ontario
Before diving into the replacement process, let's first understand why you need car ownership papers in Ontario.
In today's fast-paced world, owning a car has become a necessity rather than a luxury. It not only provides convenience but also saves time and energy. However, with car ownership comes the responsibility of ensuring that all legal documents remain in order. In Ontario, car ownership papers serve that crucial purpose.
What are car ownership papers?
Car ownership papers, also known as vehicle registrations, are legal documents that prove you rightfully own a vehicle. They contain important information, such as the make, model, year and vehicle identification number (VIN) of your car. The Ontario Ministry of Transportation (MTO) issues these documents, which remain valid for as long as you own the vehicle. However, you do need to renew your driving permit and licence plate every one to two years.
Why are these records essential?
In Ontario, you cannot legally drive a vehicle without valid registration. Likewise, you require car ownership papers to renew your license plates, sell your vehicle or transfer ownership. Additionally, they contain vital information that can identify a stolen car or conduct a vehicle history search.
However, car ownership papers are not the same as insurance papers. While car insurance is mandatory in Ontario, a separate document provides coverage in case of collisions or damages.
Moreover, owning a car also comes with certain responsibilities. This includes keeping your car ownership papers up-to-date and ensuring that they get renewed on time. Failure to do so can result in fines and penalties.
Similarly, always keep your car ownership papers safe and secure. In case of loss or theft, you must report it to the authorities immediately and apply for a replacement.
In conclusion, car ownership papers serve as an essential document for all car owners in Ontario. They not only provide legal proof of ownership but also help in identifying stolen cars and conducting vehicle history searches. Keep them up-to-date and safe to avoid any legal complications.
Steps to replace lost car ownership papers in Ontario
If you discover that your car ownership papers have gone missing or get stolen, don't worry. Follow these simple steps to replace them.
Step 1: Gather necessary information and documents
First, collect the necessary information and documents you'll need to bring with you to the ServiceOntario centre. You'll need your driver's license, a recent insurance pink slip and the vehicle identification number (VIN) for your car. By having all of your documents in order beforehand, you will help to ensure a smooth and efficient process.
Additionally, it may be helpful to bring along any other relevant documents, such as your car registration or proof of ownership.
Step 2: Visit a ServiceOntario centre
Next, locate a ServiceOntario centre near you and visit in person. You can schedule an appointment online to save time or go walk-in during operating hours. Keep in mind that some ServiceOntario centres may have longer wait times than others, so plan your visit accordingly.
Step 3: Complete the application form
Upon arrival, you'll need to fill out an application form to replace your lost car ownership papers. The form will likely ask for your personal and vehicle information, including the VIN and make/model of your car. Certainly, fill out the form completely and accurately to avoid any delays or complications in the process.
If you have any questions or concerns about the application form, don't hesitate to ask a ServiceOntario representative for assistance.
Step 4: Pay the replacement fee
You must pay a $32 fee for replacing your car ownership papers. Remember, most ServiceOntario centres do not accept cash payments, so bring a Visa, Mastercard, debit, cash or certified cheque. This list helps you find one that accepts cash.
Step 5: Receive your new car ownership papers
The processing time for replacing your car ownership papers may vary, but most people receive them in the mail within a few weeks after the application is processed. Once you receive your new documents, store them in a safe place and update your insurance company and any other relevant parties. This may make for a good time to compare car insurance rates to ensure you get the best deal possible.
In addition, if your car ownership papers get stolen, you should report the theft to the police. This can help to protect you from any fraudulent activity related to your vehicle.
Overall, while losing your car ownership papers can cause stress, MTO makes the process of obtaining a replacement relatively straightforward. By following these simple steps with the necessary documents, you can quickly and easily replace your lost car ownership papers.
Tips to prevent losing car ownership papers
Car ownership papers count as some of the most important documents you need to keep safe. Losing them can be a nightmare, especially if you need them to sell or transfer ownership of your car. While accidents happen, you can take steps to minimize the risk of losing your car ownership papers.
Store your papers in a safe place
First, store them in a safe place. Consider investing in a fireproof safe or a secure filing cabinet to store your car ownership papers and other important documents. This will not only protect them from theft but also from damage due to fire or water.
When storing your papers, keep them organized and in a place where you can easily find them. You can use folders or envelopes to separate your car ownership papers from other documents.
Make digital copies
In addition to storing your car ownership papers in a physical safe place, also scan them and make digital copies. Alternatively, take pictures with your phone and store them securely on your computer or in a cloud-based storage service. This way, you can access them from anywhere and at any time.
However, make sure to keep your digital copies secure. Use strong passwords and two-factor authentication to protect your files from hackers and other unauthorized access.
Keep a record of important information
Aside from keeping your car ownership papers safe, also maintain a record of important information related to your car. Write down your VIN, license plate number and other relevant information in a secure location or digital note-taking app. This information will come in handy in case you need to replace your car ownership papers or report your car stolen.
Moreover, keeping a record of your car's maintenance history can also help you in case you decide to sell your car. This will show potential buyers that you have taken good care of your car and can even increase its resale value.
By following these tips, you can minimize the risk of losing your car ownership papers and other important documents. Remember, prevention is always better than cure.
What to do if your car ownership papers are stolen
If you suspect that someone has stolen your car ownership papers, act quickly. After all, these documents serve as proof that you are the legal owner of the vehicle. Moreover, they contain important information about the car, such as the make, model, and year.
If your car ownership papers get stolen, someone could potentially use them to sell your vehicle or even steal your identity. Therefore, you must take immediate action.
Report the theft to the police
First, contact your local police department and file a report. This will raise red flags that help to prevent identity theft or fraudulent use of your vehicle. The police will also provide you with a report number, which you will need when applying for replacement ownership papers.
In addition, you should also report the theft to your insurance company. They may require a police report to process any claims related to the theft.
Monitor Your Credit File Closely
The theft of your car ownership papers requires vigilant credit report monitoring. With your vehicle's details, thieves might attempt to obtain a loan in your name, adversely affecting your credit score. Unexpected credit inquiries could indicate such fraudulent activity.
Take advantage of free credit score monitoring services available online.  These platforms provide routine updates on your credit standing, aiding you in identifying any unusual activities swiftly. For enhanced protection, consider placing a Potential Fraud Alert on your credit file through TransUnion and an Identity Alert through Equifax. This service provides pre-emptive alerts about changes in your credit report.
Remember, taking preventative measures against potential fraud is far less taxing than coping with the repercussions of identity theft. Therefore, the importance of closely monitoring your credit report cannot be overstated.