The 20 Most Reliable Cars in Canada for 2023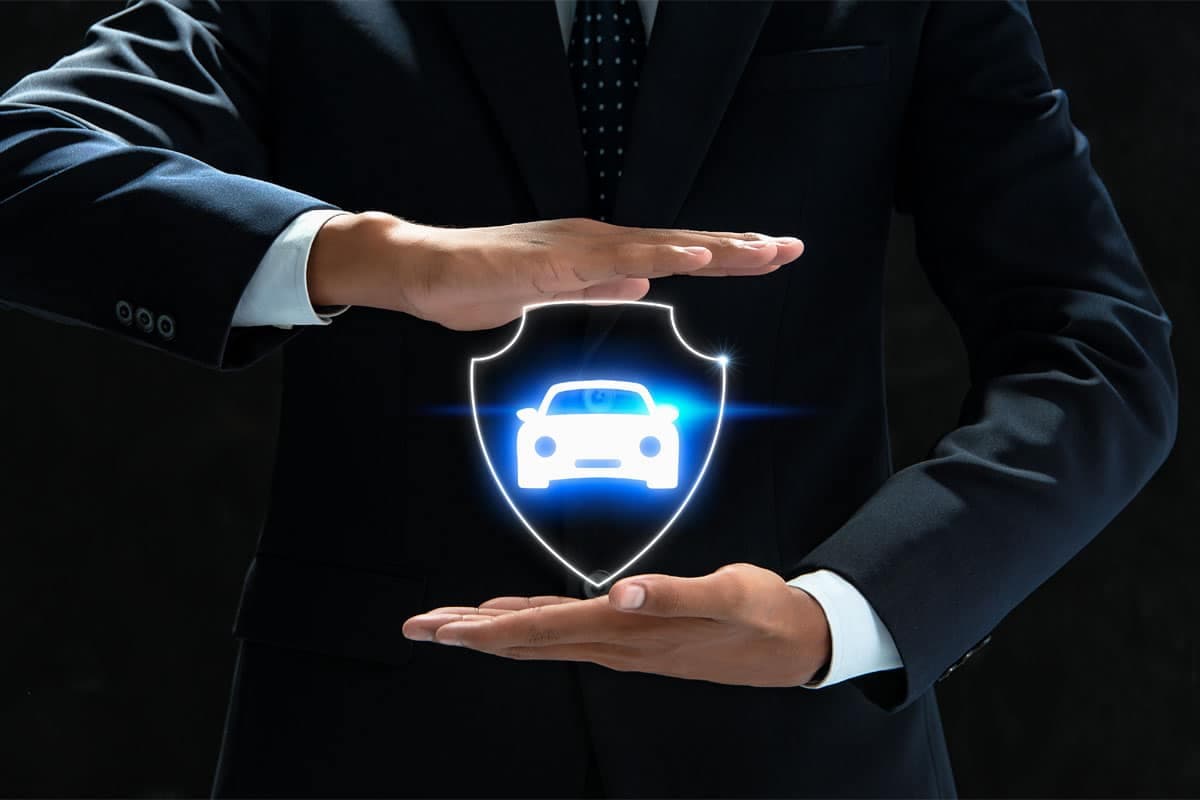 Reliability is a virtue in so many areas, whether that means having a reliable partner, employee, or simply a watch that keeps the proper time. But in cars, reliability is essential if you want to keep your overall costs low and your family safe.
The most reliable cars in Canada combine high build quality (resulting in fewer trips to the mechanic), along with features designed to keep you comfortable and safe when you're on the road. Add the fact that many car insurers offer lower premiums for certain makes and models of cars (reliability plays a role there too) and you have even more reasons to look for a dependable vehicle. That's why we've created this list of the 20 most reliable cars you can buy in Canada in 2023.
2023 Toyota Corolla Hybrid LE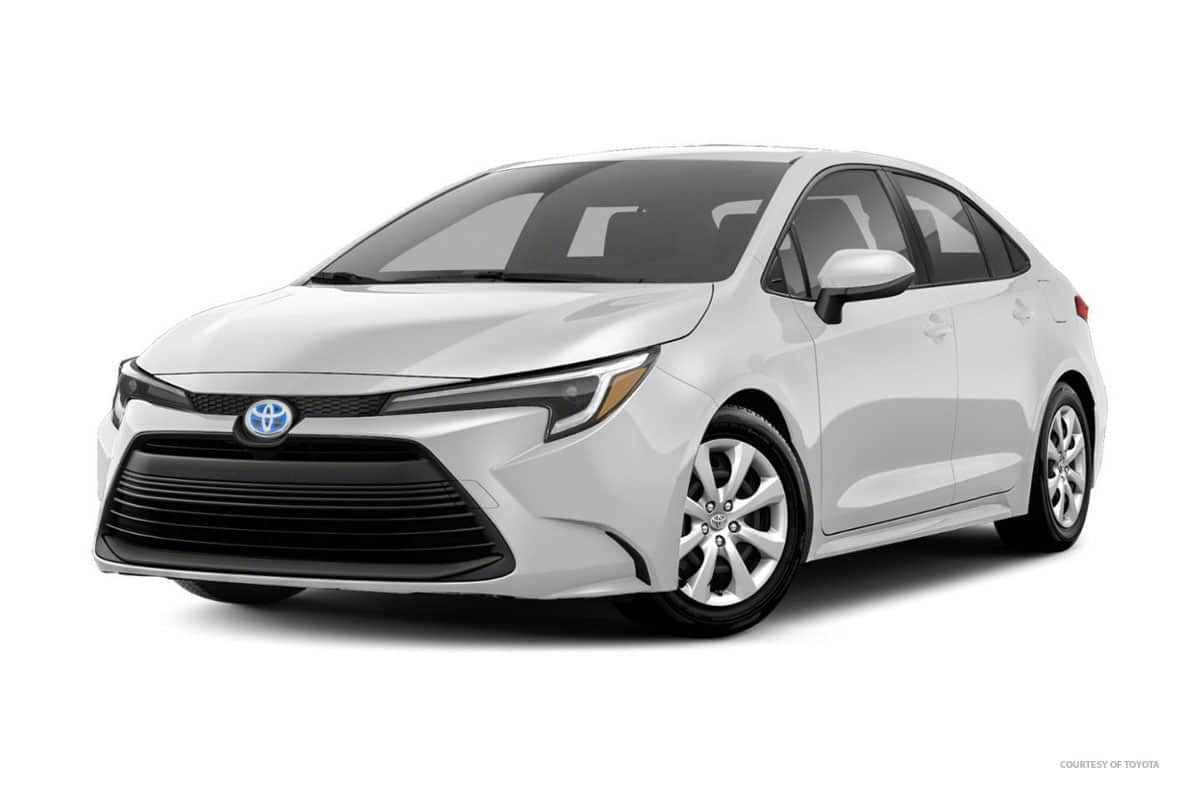 It's the sheer volume of safety features that make the Corolla stand out. Roadside assistance, automatic high beams, and extensive crash protection combine to give it a five-star National Highway Traffic Safety Administration (NHTSA) rating. It's efficient, too, with the front-drive model managing up to 50 miles per gallon (mpg), which falls slightly to 47 mpg for the all-wheel drive model.
Granted, you'll take a hit on performance (the car takes about 9 seconds to get up to 95 kilometres per hour) but it's a hit that's worthwhile for one of Canada's most reliable cars. We're also fans of the fact that there are several Corolla models, with hatchbacks and sedans available so you can tailor your driving experience.
Starting Price: $33,004.50
2023 Lexus ES 350
Lexus has come far with its ES since the 2007 and 2008 models fell squarely into the unreliable category. Repeated redesigns and tinkering have led us to the 2023 version of the vehicle, which incorporates the manufacturer's Lexus Safety System+ 2.5 to create a reliable drive. It's a five-seat car fitted with 10 airbags, maximizing safety in the event of a crash. Plus its power (302 brake horsepower to be exact) backs up its sturdy design.
Of course, Lexus is firmly entrenched in the luxury end of the market, leading to an eye-watering starting price of around $55,000 for this car. We'd also like to see better mileage. Though 10.7 litres per 100km is decent, it's certainly not great.
Starting Price: $53,465
2023 Mini Cooper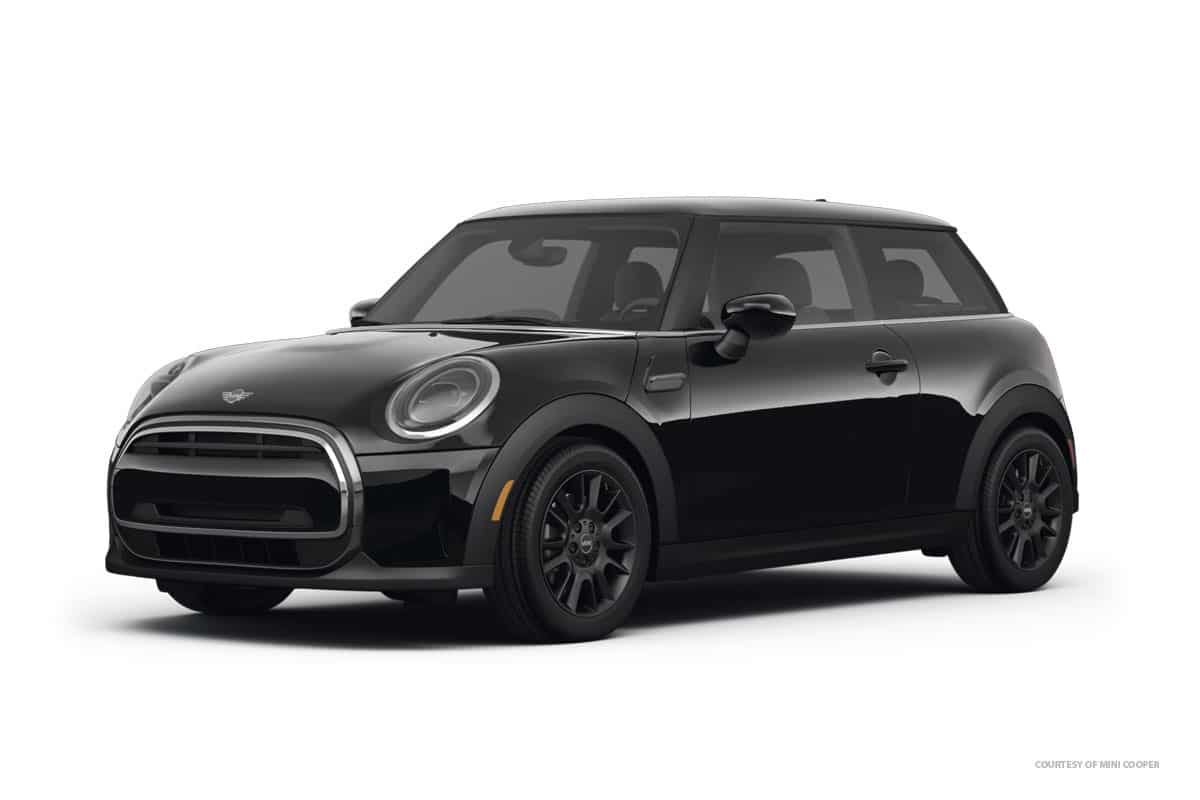 It's the three-door model of the Mini Cooper that catches our eye when it comes to the most reliable cars in Canada. Mirroring the design aesthetic of old-school Mini vehicles – meaning it carries less bulk – it's certainly a looker thanks to its rounded curves and sleek headlights. It's also come a long way from the slightly checkered past of older Minis, with more recent models experiencing far fewer problems than the dreaded 2006 to 2012 models.
That's not to say the Mini Cooper is perfect. It's a tight fit, even for the slenderest drivers among you, and you need to pay a lot extra if you want to add some of its most desirable features.
Starting Price: $37,897.23
2023 Lexus GX 460 4WD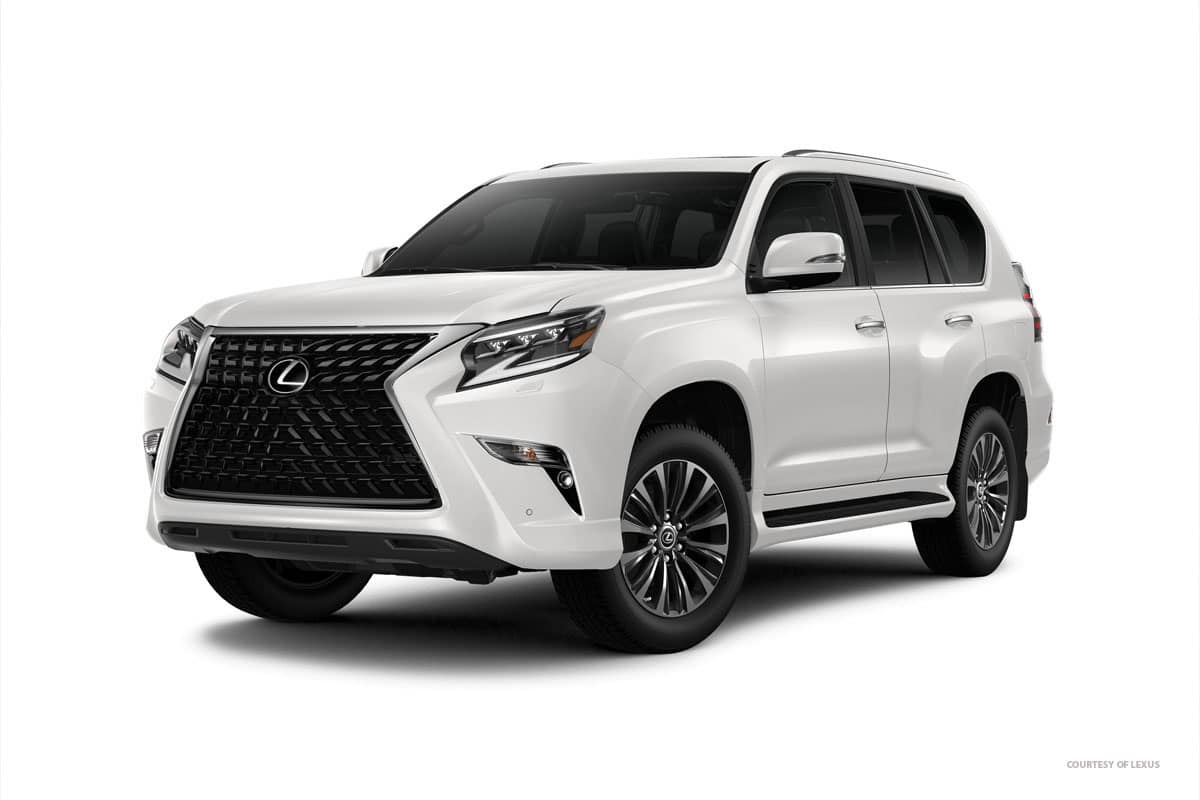 Sports utility vehicles tend to land low on lists of the most reliable cars, but their spaciousness and rugged design can make up for some dependability issues. The Lexus 460 4WD is certainly not top of the list for reliability. However, it represents a vast improvement on previous models thanks to a dynamic suspension system that makes it a great choice for all-terrain driving.
The terrain monitors are another plus, with underfloor views giving you some insight into what lies below (and what you need to avoid) when you go off-road. But like the other Lexus models on this list, it's a luxury vehicle with a price tag to match, making it inaccessible to those shopping on a tight budget.
Starting Price: $78,715
2022 Toyota Prius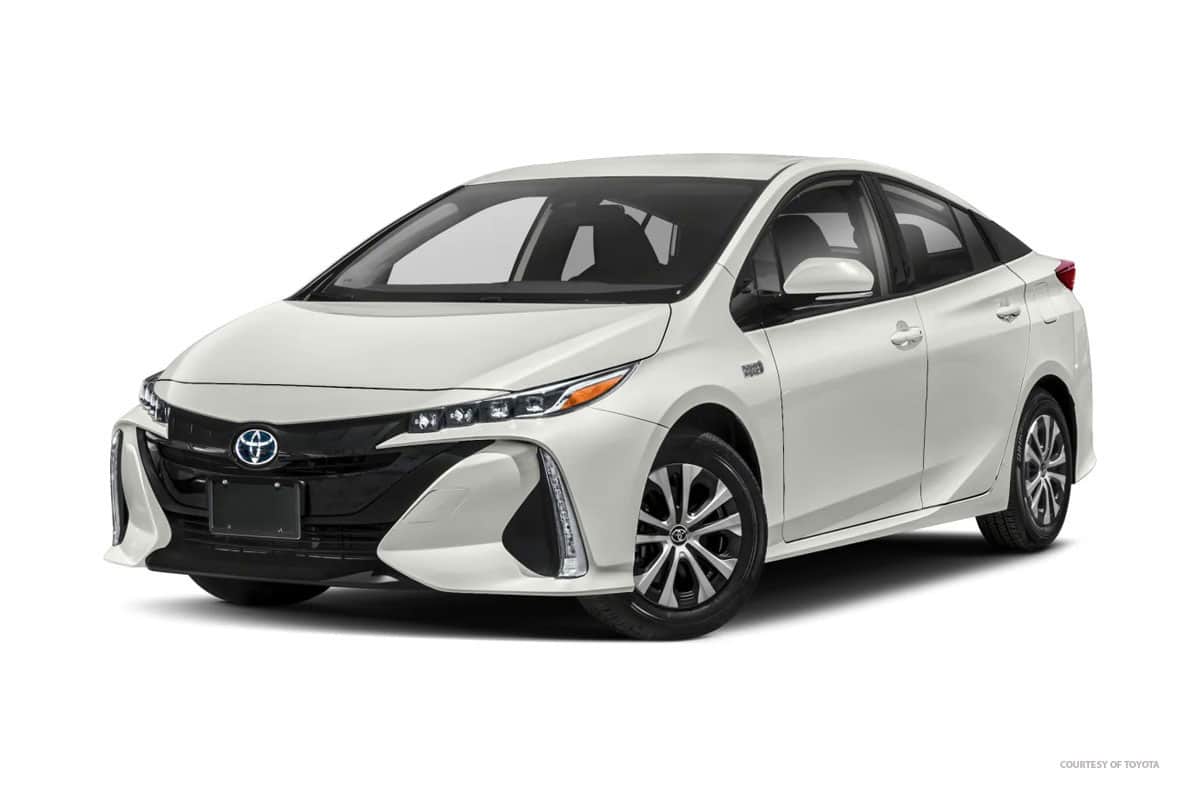 Toyota's confidence in the Prius as one of its most reliable cars is demonstrated in the warranty that comes with the vehicle. You're covered against manufacturing defects for 60,000km of driving or 36 months of use (whichever comes first), with an additional 36 months of roadside assistance thrown in.
Functionally, it offers solid fuel efficiency despite having a thicker design than the 2022 model, achieving a touch under 4 litres per 100km. There are a few concessions made in design though, with reduced cargo room and lower headroom. But the lack of rearward visibility (when compared to other cars) may be the biggest worry for safety-savvy consumers.
Starting Price: $39,864.50
2023 Subaru Crosstrek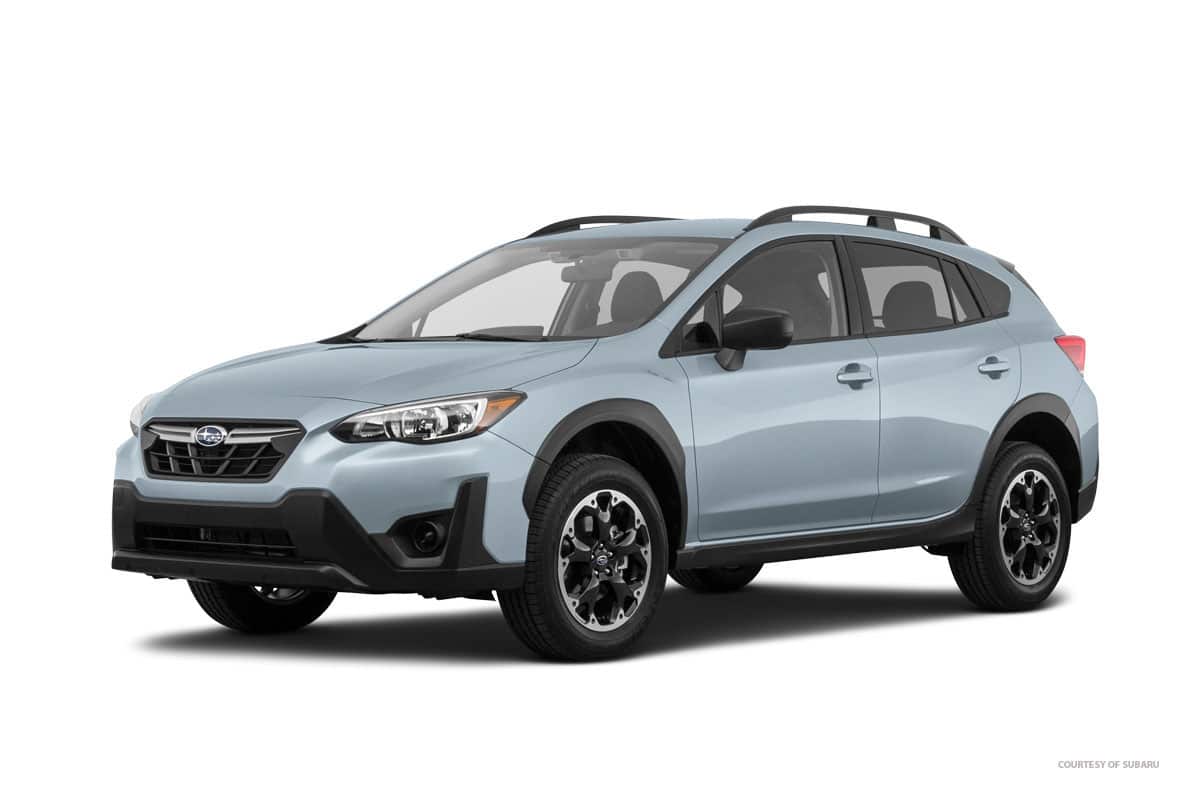 Back in the land of SUVs, the Subaru Crosstrek comes with the manufacturer's "EyeSight" assistance technology to make it easier to see where you're going when you reverse or park. It scores an 80/100 on Consumer Report's reliability survey, too, making trips to the mechanic a relative rarity compared to other cars in its class.
Handling is another great feature, with the vehicle driving more like a car than an SUV, aided in no small part by its lane assistance tech. Granted, it's not as good at handling difficult terrain as a Jeep, and it's not the car you want for pure acceleration. But it's an excellent choice for people who want to combine space with a smooth and reliable ride.
Starting Price: $24,995
2023 Honda Civic Sedan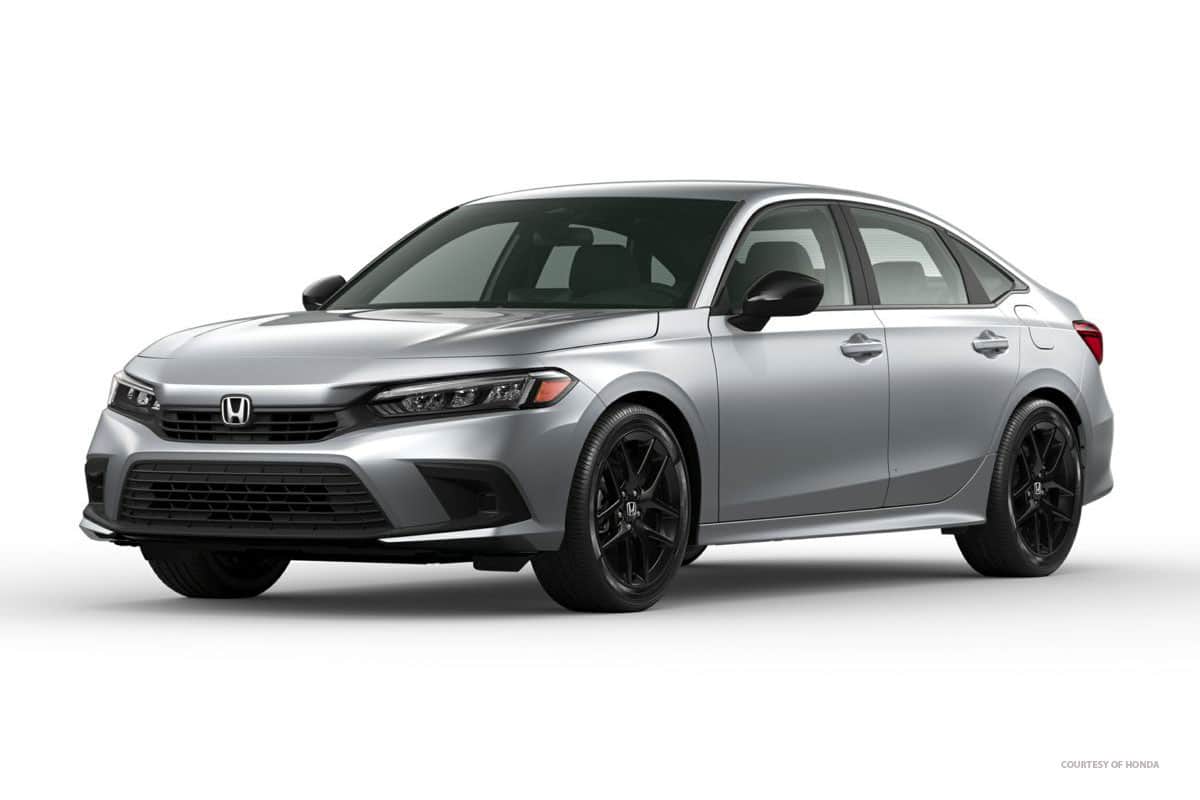 Honda's Civic models have always been among the most reliable cars, though the 2023 models combine that dependability with updated looks. We're also fans of the Continuously Variable Transmission (CVT), which lets you switch between different driving modes, such as an "Eco Assist" mode that puts less strain on the car.
Speaking of Eco Assist, it comes with a special terminal that tells you how much fuel you're burning though. A clever green light system tells you when you're making the most out of the fuel in your tank. You'll sacrifice a little horsepower to get one of the most reliable cars in Canada (158bhp on the base model isn't much), but acceleration takes a back seat when you're searching for dependability.
Starting Price: $28,248.50
2023 Hyundai Santa Fe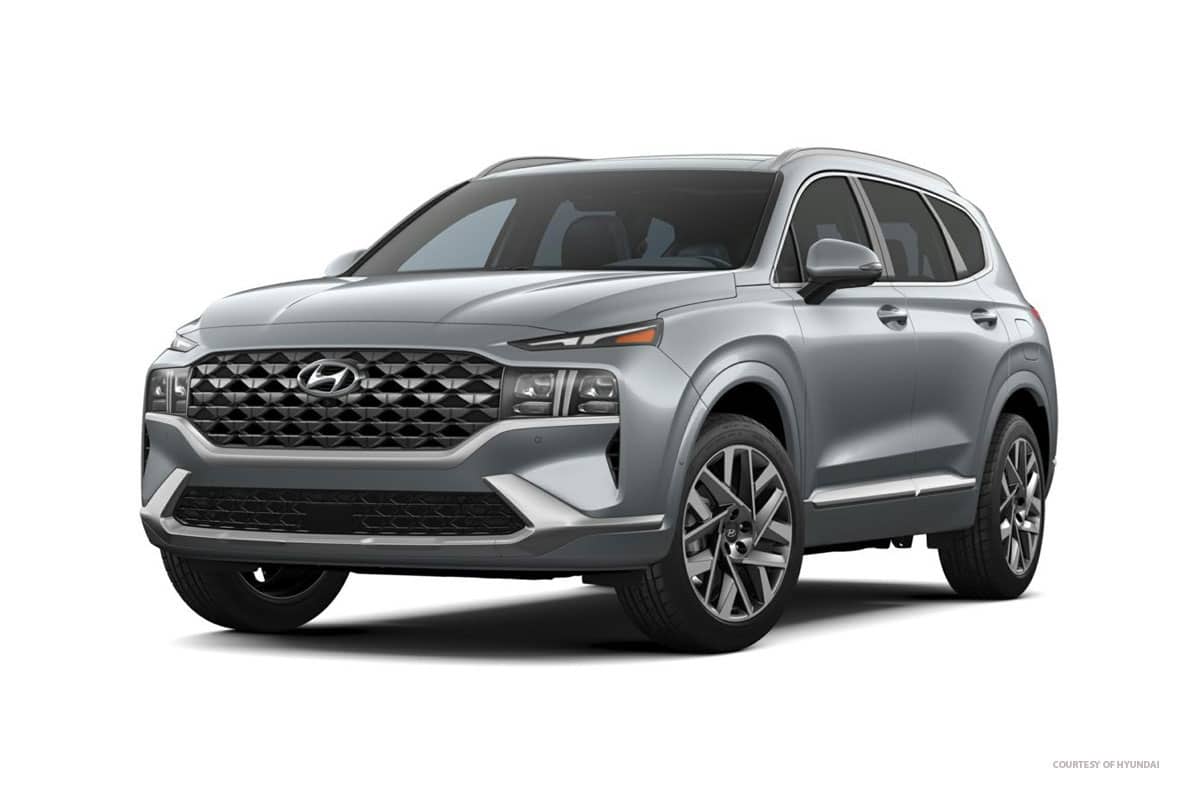 With the tagline "Thinks of everyone's safety" used as its marketing tool, the Santa Fe needs to deliver on the safety front. Hyundai's SmartSense technology, which alerts drivers to oncoming and potential dangers, fulfills that need, as does the well-designed exterior. Blind spot and blind view monitors combine to give you a 360-degree view of the road.
Some space concessions in the rear make the vehicle less comfortable than other SUVs, though the budget-conscious pricing goes some way to making up for that issue. Its five-star rating in NHTSA crash tests goes even further in making up for minor interior design deficiencies, as do the warranties (which last between 3 and 10 years) on the powertrain and manufacturer of the car.
Starting Price: $37,399
2023 Mazda MX-5 Miata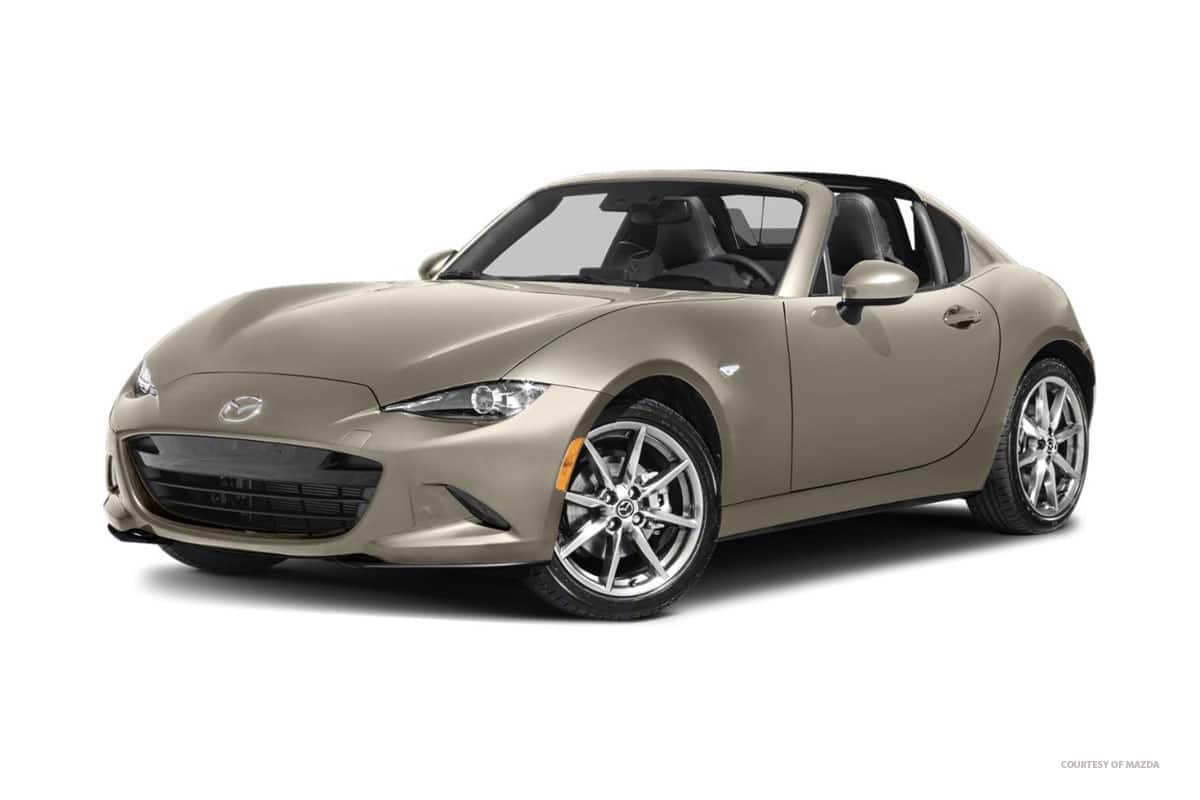 With a series of accolades to its name, including AutoTrader.ca's best performance car under $50,000 for 2022, the Mazda MX-5 Miata combines grace with reliability. It's a perfect combination, too, as the last thing you want to worry about is whether your soft-top car's about to malfunction when you have the top down and feel the wind in your hair.
Sharp handling makes the car a joy to drive (and reduces the possibility of accidents) and the strong chassis aids in making this one of Canada's most reliable cars. It's small, though. Tall drivers beware because you're going to feel crammed into the cabin.
Starting Price: $36,369
2023 BMW 3 Series Sedan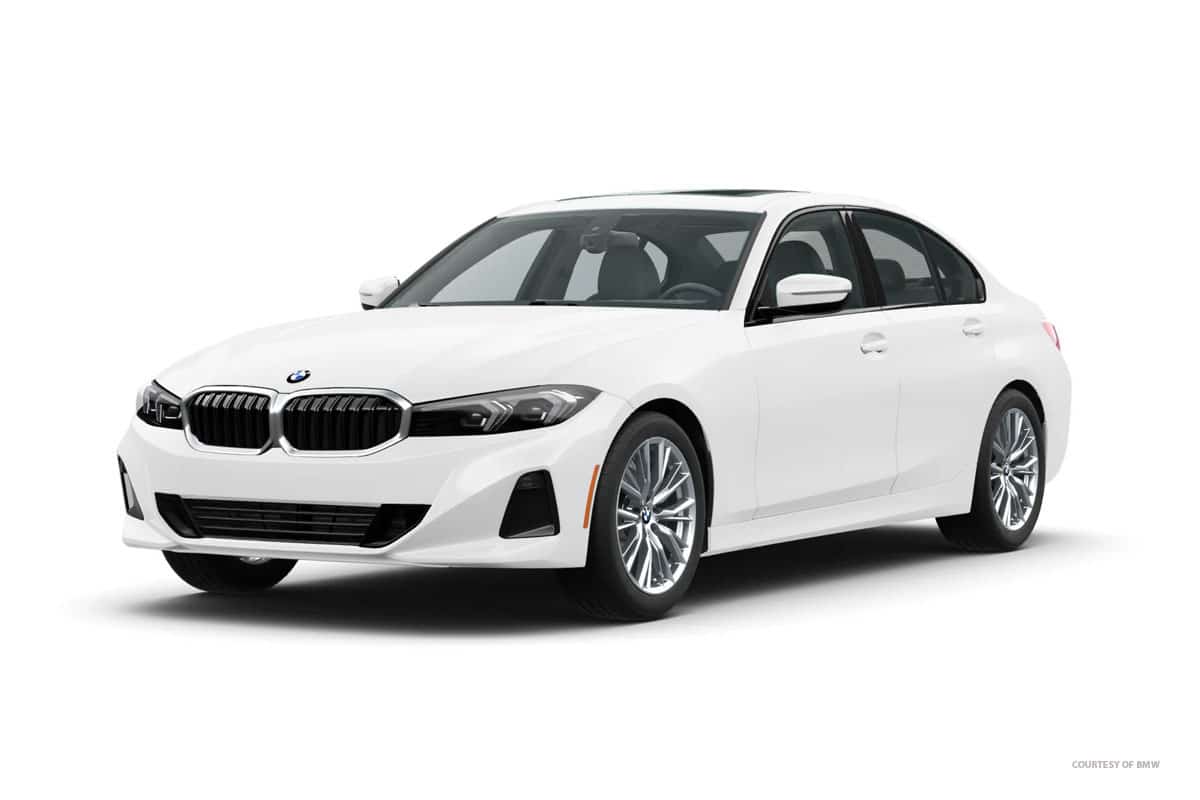 Sleek. Stylish. Sexy. These are just a few of the words we'd use to describe the 3 Series, which combines BMW's legendary design with functional features. The three refined powertrains combine with a flexible suspension system that brings balance to your ride. Whether you're flying down the highway or taking on winding mountain roads, you'll feel solid traction keeping you close to the ground.
Unfortunately, the steering isn't quite up to the same build quality standards as the rest of the car. It can feel a touch floaty compared to the solid suspension. But with intelligent driving systems, such as the "Reversing Assistant" built in, that's a minor problem for an otherwise very reliable car.
Starting Price: $55,000
2023 Honda Accord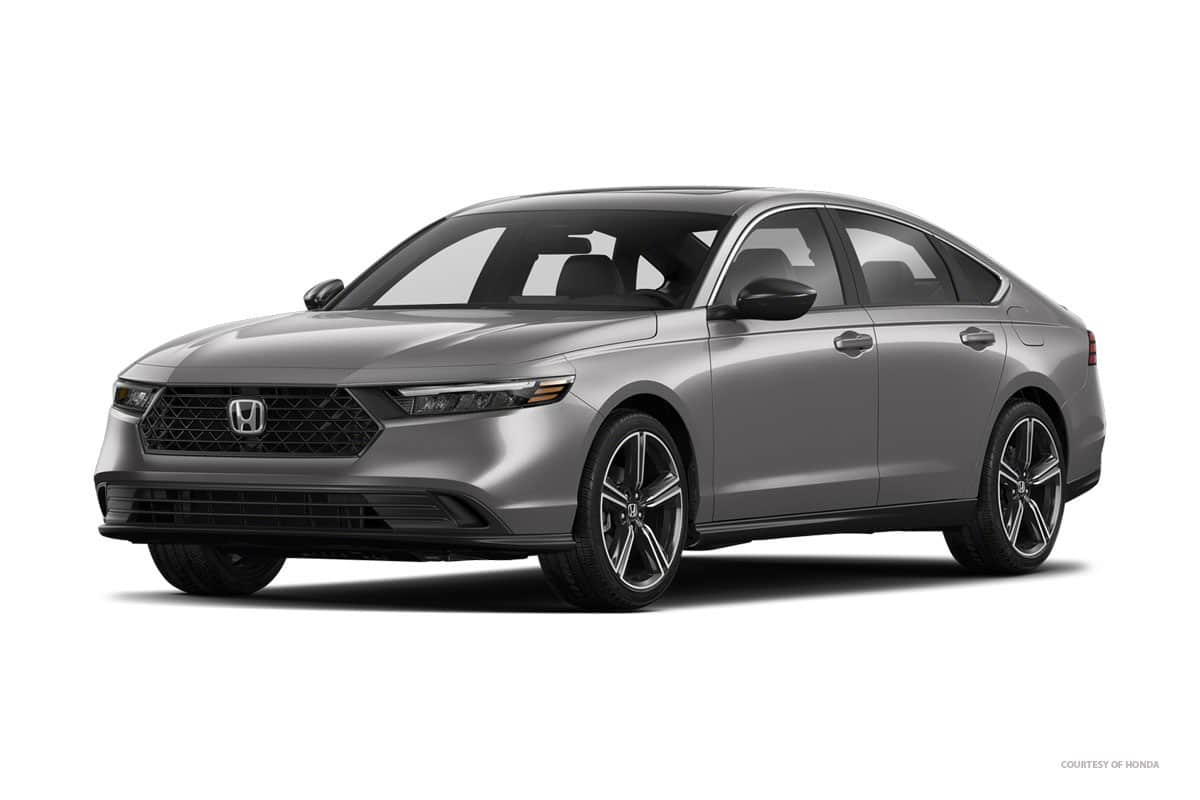 Updates are the name of the game with the 2023 Honda Accord, as the car sees improvements to both safety and structural rigidity when compared to the 2022 model. The hybrid drivetrain, which was previously an option for Accords, is now the standard, giving a solid boost to the car's fuel efficiency. We also like the "Motion Management System," which kicks in whenever you take a bend. It'll use the brakes and powertrain to shift weight to the front tires, creating a constant rebalancing effect that limits unneeded wear.
The only real downside (at least compared to the 2022 model) is that you don't get the option of a 2.0-litre turbo engine anymore. But if speed was your main priority, you'd likely be reading a different list.
Starting Price: $38,963.50
2023 Toyota Highlander Hybrid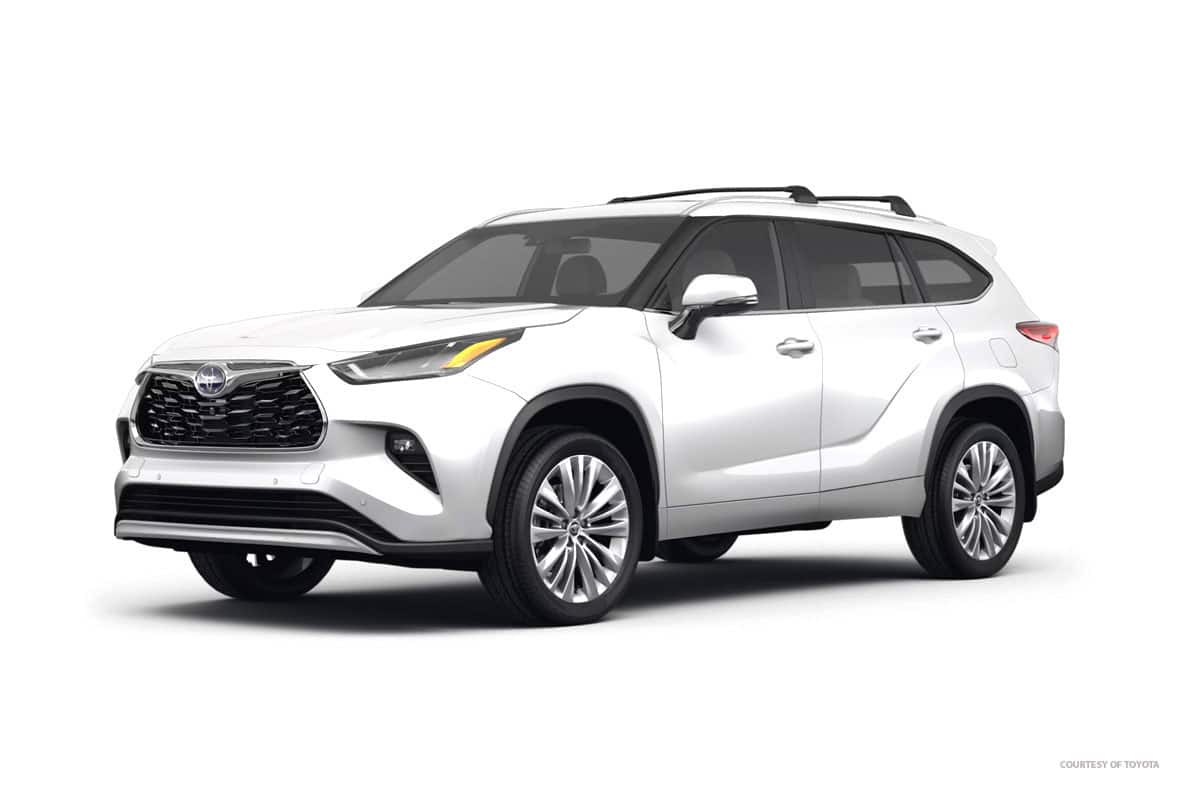 Coming in seven- and eight-seat models, the 2023 Highlander is Toyota's main entry into the SUV space. What an entry it is, too, thanks to Toyota implementing its "Safety Sense 2.5+" technology as standard. The hybrid model is also half-decent when it comes to fuel efficiency, clocking in at about 6.7 litres per 100km for city driving, though expect that to drop dramatically when taking on tough terrain.
It's a little on the pricey end of the spectrum for its class, as this isn't a luxury vehicle but is priced just under what you'd expect to pay for the little extras. But given you'll spend less on maintenance compared to other SUVs (as well as less on fuel), we can forgive Toyota for getting a little ambitious in the cost department.
Starting Price: $54,134.50
2023 Nissan Altima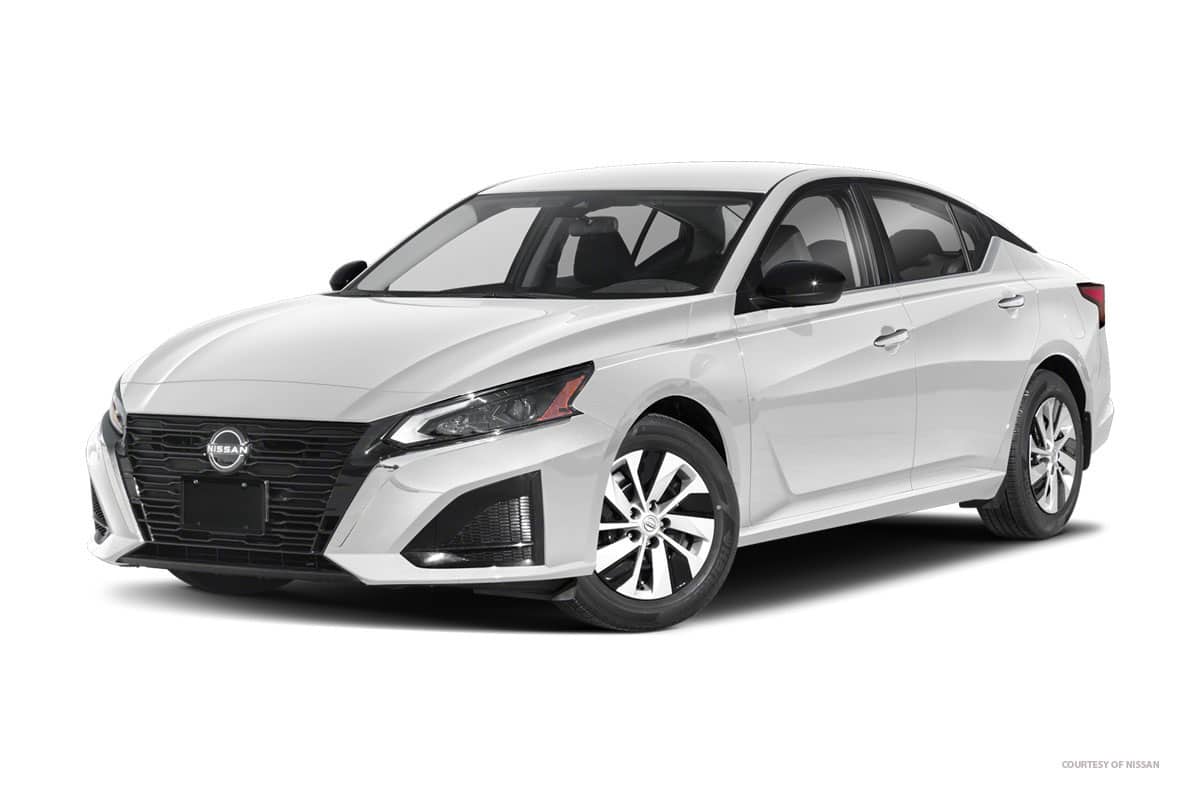 A stunning and spacious sedan that achieves a solid 7.9 litres per 100km to boot, the 2023 Altima excels when it comes to safety. The same could be said of the previous models, too, with every Altima made between 2020 and 2022 picking up a "Top Safety Pick+" award from the Insurance Institute for Highway Safety (IIHS).
The all-wheel drive nature of the vehicle places less strain on your tires than you'd get with a two-wheel drive sedan. Less strain is great for the most reliable cars, as it means less wear in other areas that could force a visit to a mechanic. The only downsides are that the engine drones a bit (though you'll likely tune that out), and it's not quite as nippy off the starting block as some other sedans.
Starting Price: $31,198
2023 Toyota Prius Prime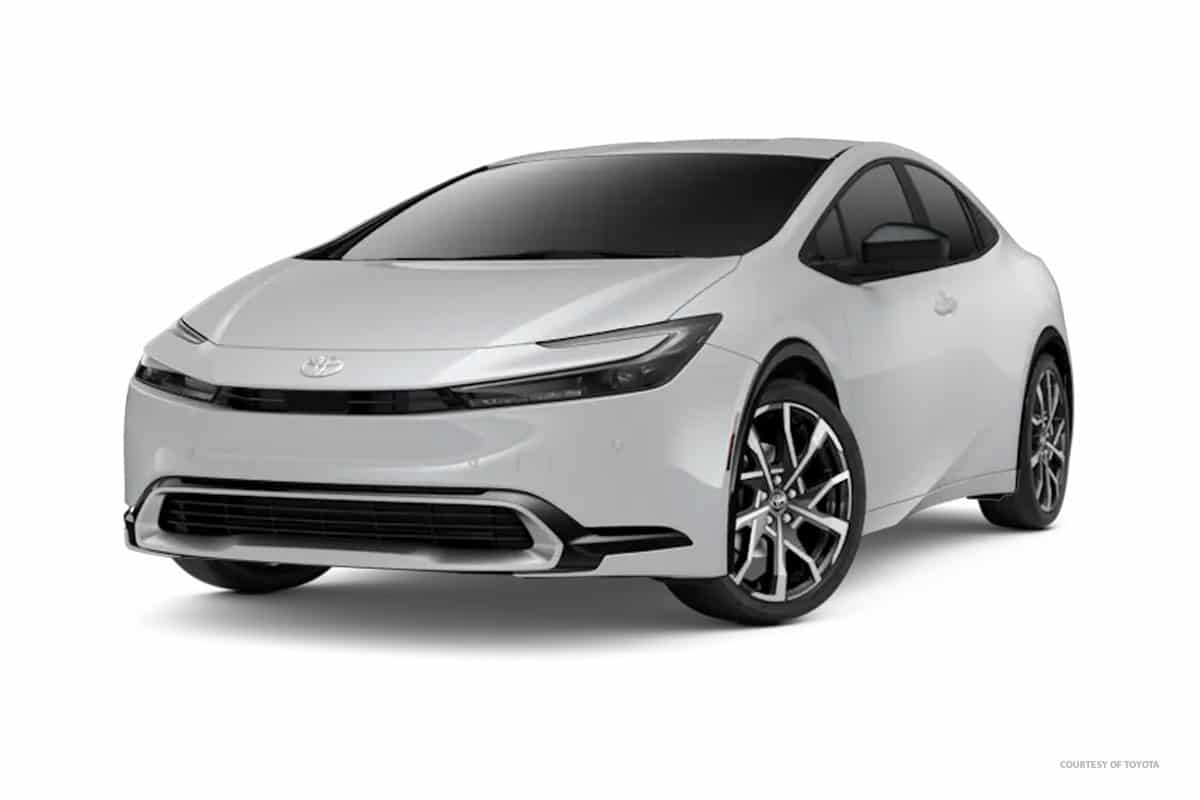 As an upgrade on the standard Toyota Prius model, the 2023 Prime offers most of what makes the normal Prius one of Canada's most reliable cars. But it's the improvements in horsepower that make it stand out (at least from a performance perspective), with the car delivering 220bhp where the previous model only offered 120bhp.
Of course, the hybrid features are also great, with a new lithium-ion battery giving you 40km of electric driving before you need to switch back to traditional fuels. All hybrid components come with extensive warranties (10 years or 150,000 miles), complementing the five-year warranty offered on the powertrain. We just wish there was a touch more room in the back.
Starting Price: $41,364.50
2023 Lincoln Corsair Grand Touring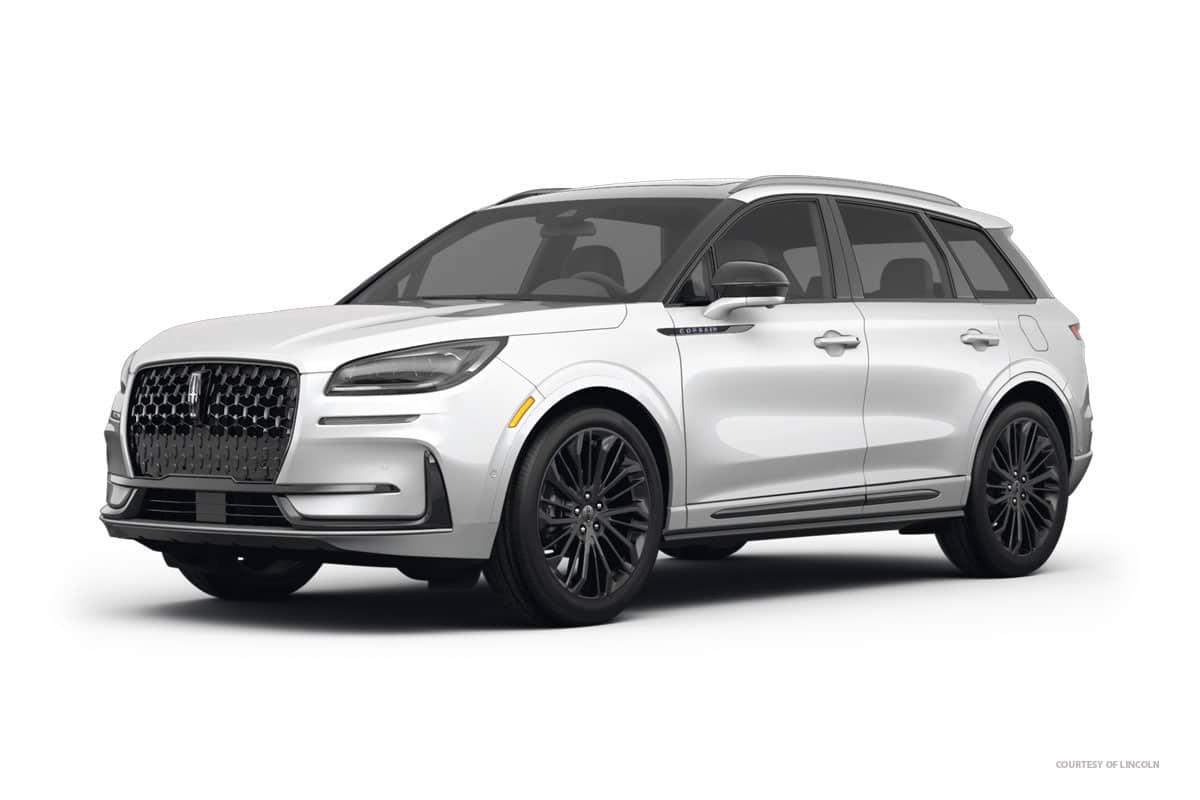 Sticking with hybrid cars, we're also fans of the 2023 Lincoln Corsair's combination of fuel efficiency and SUV sensibilities. The five-seater version of the car has a reasonable starting price, especially compared to other hybrid SUVs, and you get Lincoln's Co-Pilot360 system as standard. This system offers basic driver assistance, though you need to pay extra if you want to upgrade to the 2.1 version that offers hands-free driving.
The focus on functionality ahead of design aesthetics may put those who want a luxury experience off. And though the starting price is reasonable, the fact that pay more for a better version of CoPilot360, in addition to spending even more on the hybrid powertrain, makes it deceptively expensive.
Starting Price: $48,900
2023 Kia Forte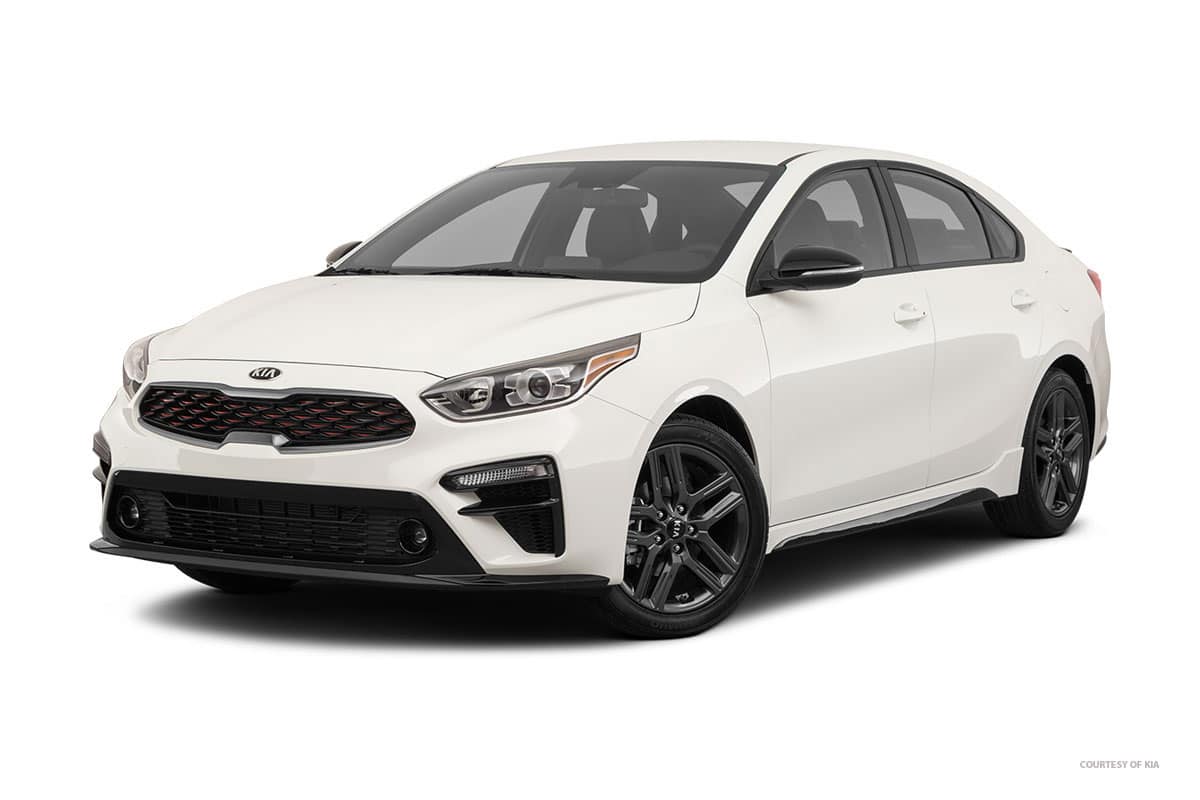 Kia is far from the manufacturer that entered North America with one of the continent's worst reliability ratings at the turn of the millennium. Today, it's ranked as "Above Average" across the board for reliability, with the 2023 Forte displaying the best of what Kia has to offer.
It's a cool little compact, equipped with blind spot detection, a forward-collision avoidance system, and alerts for cross traffic at the rear. And when you combine its low base cost with half-decent fuel efficiency (7.84 litres per 100km), it's a car that isn't going to burn a hole in your wallet. It would be nice if it could offer more than cruising speeds up hills, though.
Starting Price: $22,859
2023 Mazda3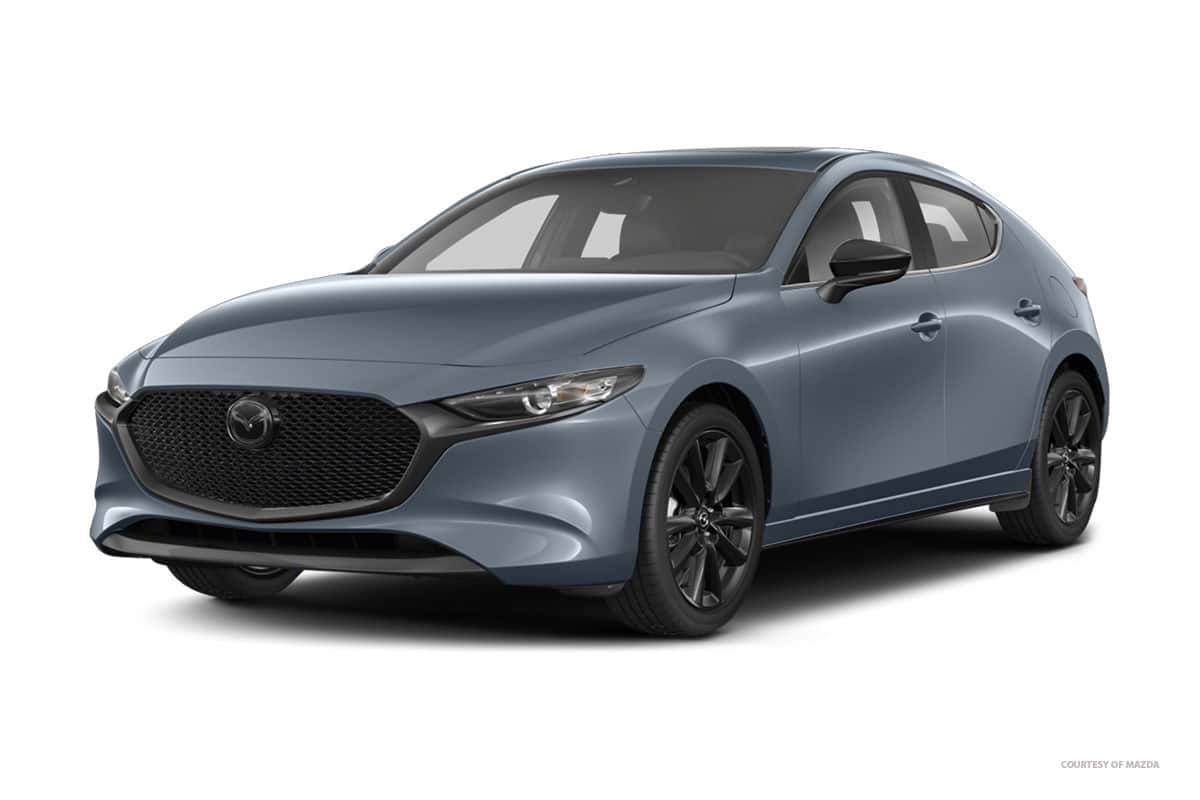 Just like the Nissan Altima mentioned earlier, the Mazda3 has a "Top Safety Pick+" award from the IIHS. That award goes along with the "2021 Canadian Car of the Year" award it received from the Automotive Journalism Association of Canada. And with this level of sophistication, it's no surprise that the car turns heads.
But what makes it one of the most reliable cars in the country? The solid handling is a result of quality design under the hood. It also has a premium feel, which doesn't affect reliability too much but makes you feel good when you climb into the car. Be wary of the hatchback model, though. Its poor rear visibility could cause safety issues.
Starting Price: $24,269
2023 Hyundai Kona Electric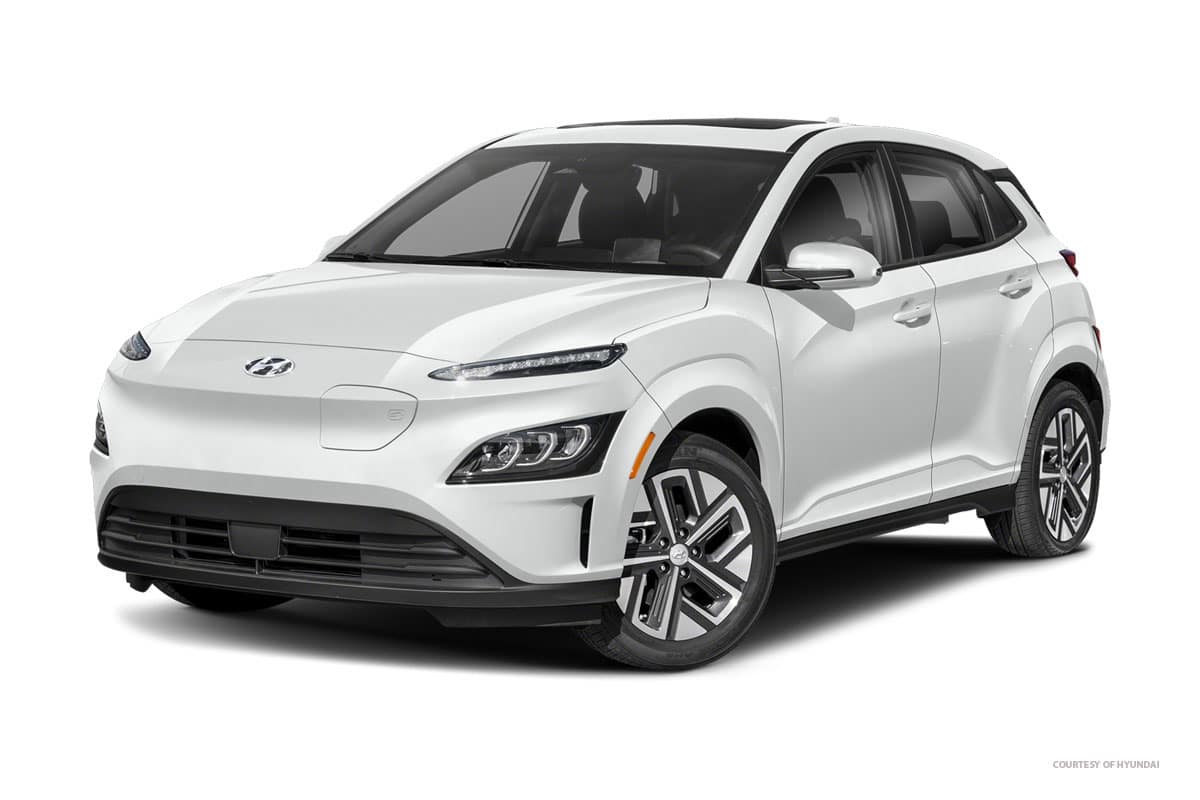 Take away the gas and you get electric vehicles that are far less likely to break down than their gas-guzzling counterparts. That's the philosophy behind the Kona Electric, which boasts a 415km all-electric range, though you'll pay a near-luxury price for that privilege. It has the power to complement its efficiency, too, with the car capable of hitting 100km/hr in just 7.6 seconds.
It's not all good news, as it's a front-wheel drive car only, meaning more wear and tear on the car's front. Hyundai covers that with its warranty of five years or 60,000 miles on manufacturing, with free maintenance for the first three years or 36,000 miles.
Starting Price: $44,599
2023 Hyundai Elantra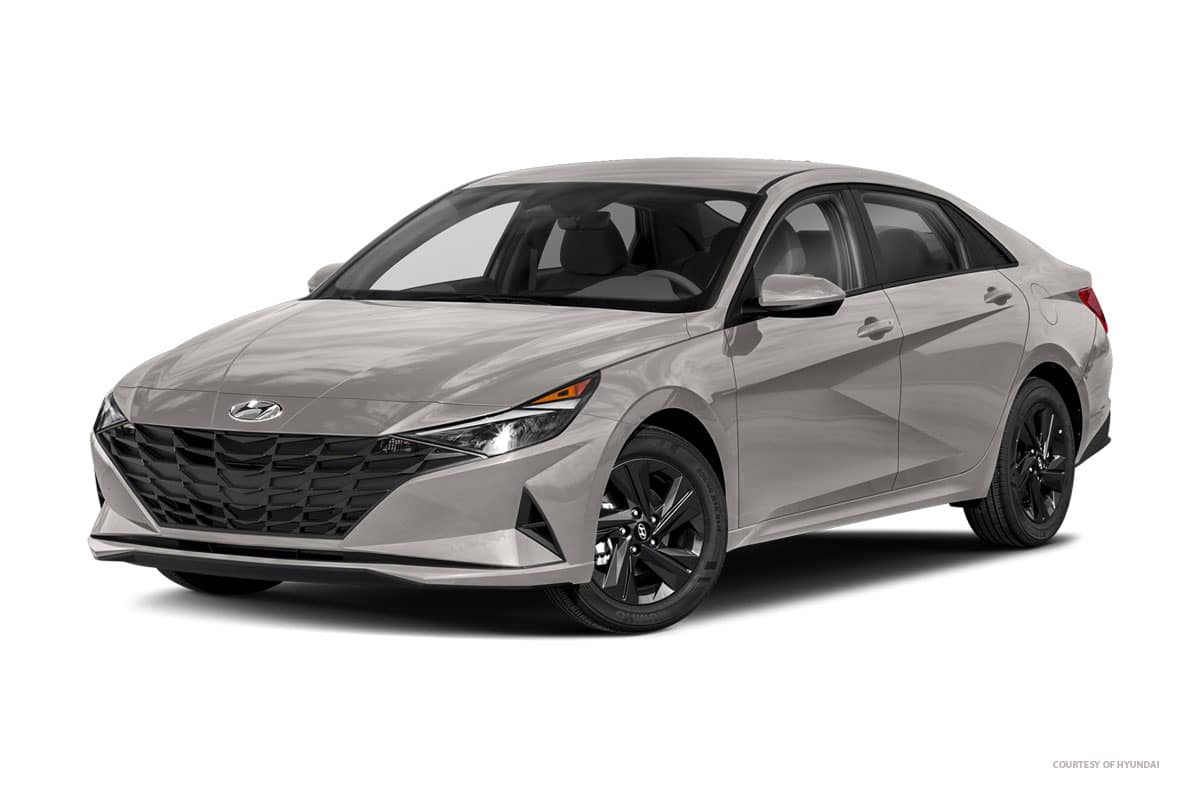 With its combined city and highway mileage of 6.4 litres per 100km, the 2023 Elantra does a good job of hitting efficiency numbers that help it compete with the Kona Electric. It's spacious, too, offering plenty of headroom for drives and enough room in the back for unruly kids (or adults). The car has a five-star safety rating from the NHTSA. Plus, its range of safety features extends to automated braking, adaptive cruise control, and a lane departure system that keeps you on track.
Lovers of manual gearboxes will be disappointed, as the 2023 Elantra does away with them in favour of a fully automatic experience. Still, its reasonable price makes it one of the most reliable cars for people who want a semi-luxury experience without breaking the bank.
Starting Price: $20,499
2023 Kia Carnival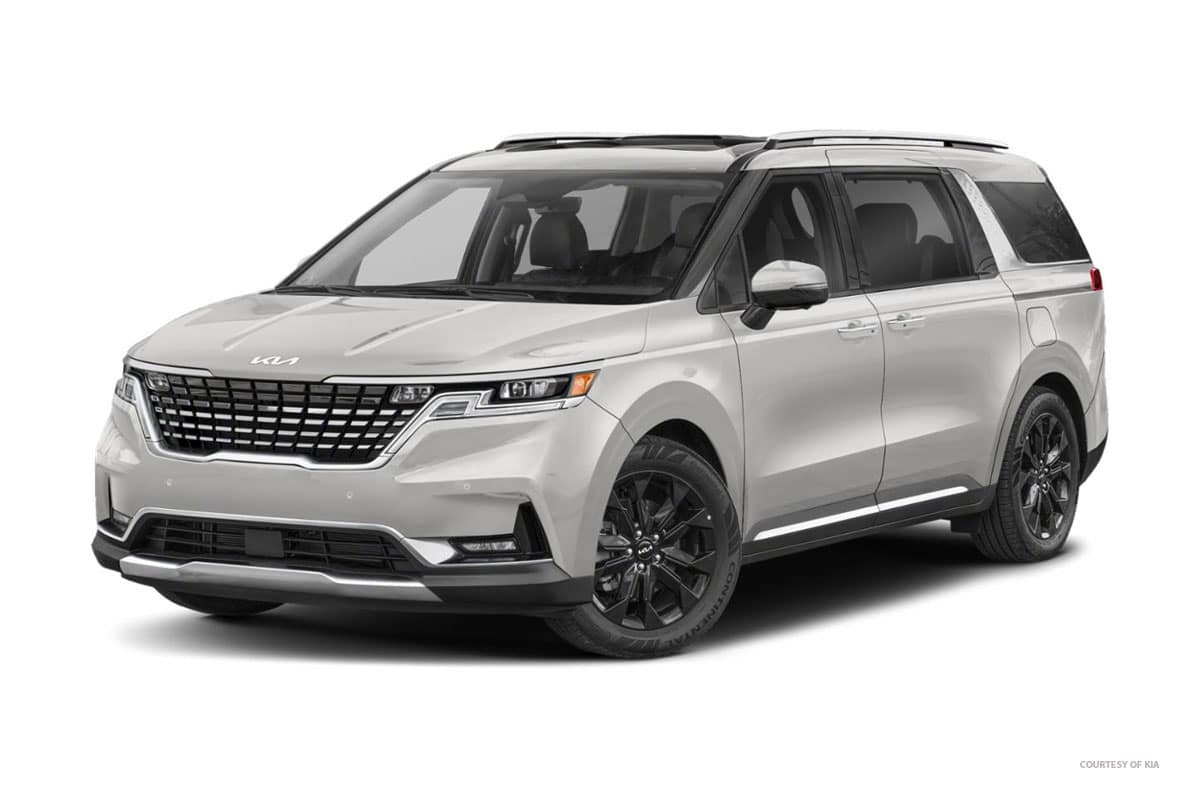 Minivans probably aren't the first thing that comes to mind when you think about the most reliable cars. Kia changes that with its 2023 Carnival, which has a 75/100 reliability score from J.D. Power to back up its claims as the most dependable seven-seater on the market.
It's a beefy car, capable of towing up to 3,500 pounds, making it ideal for camping trips. Unfortunately, that pulling power isn't matched by cargo space, which is a little lower than you'd expect with this class of vehicle. Still, it drives like a dream, offering a safe and comfortable ride.
Starting Price: $38,459
Take Your Pick From Canada's Most Reliable Cars
You don't have to shell out huge amounts of money for the most reliable cars in Canada, with many of the options in this list starting in the $20,000 range (though you'll spend more for extras). When making your choice, consider what you'll need from the car, both in terms of its driving capabilities and your family, and choose one that suits your needs.
Whatever that choice may be, you'll know you're getting a low-maintenance vehicle that combines safety with overall reliability if you select any of these 20.
FAQs
What is the most reliable car in Canada?
Any car in this article can make a case for being among the most reliable cars in Canada, and picking a winner depends on what you're looking for out of your vehicle. Having said that, a 2023 Consumer Reports survey found that the 2023 Toyota Corolla Hybrid leads the pack in build quality, making that vehicle a good pick for the most reliable in the country.
What is the most reliable car brand in Canada?
According to J.D. Power's 2023 Vehicle Dependability Study, the top three most reliable car manufacturers that sell cars in Canada are Lexus, Genesis, and Kia. Lexus comes out on top, with the brand experiencing an average of 133 problems per 100 cars. Compare this to the brand at the bottom of the list – Land Rover – which experiences 273 problems per 100 cars.
Are cars more reliable today than they were before?
Modern cars are generally more reliable than older models thanks to innovations in manufacturing and more stringent testing. However, the specifics of reliability depend on the make and model of the vehicle, as some modern cars (particularly those made by brands with poor reputations for reliability) can be less trustworthy than older vehicles.
Are European cars reliable?
It entirely depends on the manufacturer, with some European cars being among the most reliable cars while others are the opposite. Audi, for example, has a reputation for quality craftsmanship that includes reliability, whereas Alpha Romeo vehicles are renowned for looking great but experiencing tons of issues along the way.
Are hybrid cars reliable?
According to a survey from Consumer Reports, hybrid vehicles come out on top among all vehicle types when it comes to reliability, with hybrid SUVs ranking third. So, it's fair to say that not only are hybrid cars reliable, but they're among the most reliable cars you can find.
What is the most reliable luxury car?
While there can be some debate about the most reliable cars in the luxury market, the Lexus ES makes a good case for being top of the pile. JD Power gives it a score of 87/100 for reliability.
Are cars made in Mexico reliable?
Mexico has a past reputation for poor build quality in its cars, leading to some believing that today's Mexican-built cars are less reliable than their American or European counterparts. That's no longer the case. According to Renee Stephens, who serves as the Vice President of Auto Quality at J.D Power, there's little to differentiate modern Mexican cars from American vehicles when it comes to reliability.
Are cars made in Canada reliable?
There are mixed opinions on the reliability of cars manufactured in Canada. Some reports, such as a piece in The Globe and Mail from 2007, suggest that Canadian cars score well on quality surveys, which was backed by J.D. Power's initial quality surveys. However, you'll find a lot of anecdotal pieces on the web suggesting that Canadian cars have lower build qualities than cars made in other countries.