The Ultimate Guide to Quebec Car Seat Laws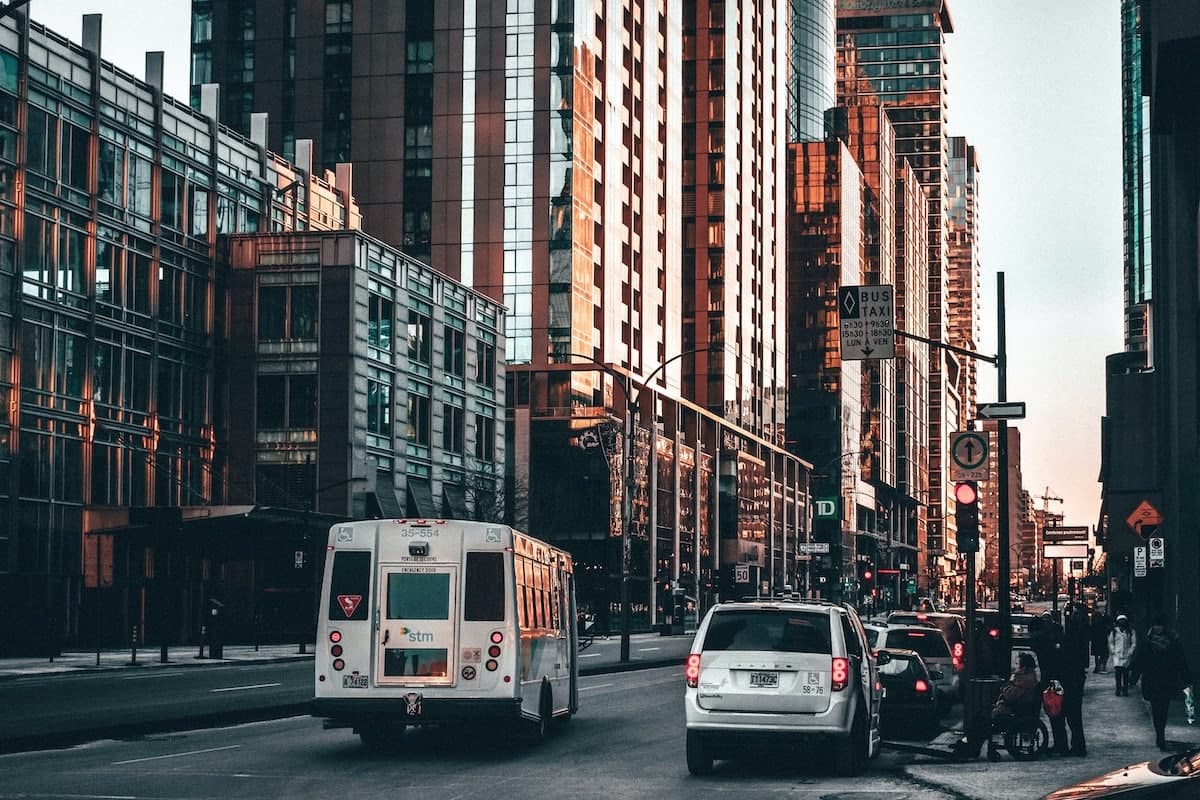 The safety of our little ones while on the road is absolutely essential. In Quebec, there are specific regulations regarding car seats to guarantee maximum protection for children during their travels. If you don't follow these regulations, you may face fines, and most importantly, you put your children in danger. So let's take a closer look at Quebec car seat laws and various car seats designed for children's safety needs based on their development stage.
Understanding Quebec Car Seat Laws
Rooted in the principle of safety, Quebec's car seat laws ensure that children are adequately secured and supported at all stages of their growth. The major source of Quebec car seat laws is the Highway Safety Code and particularly section 397, stating that "In a moving road vehicle, every child who is less than 145 cm tall or under nine years of age must be restrained by a restraint system or booster seat that complies with the regulations under the Motor Vehicle Safety Act."
Interestingly, in some provinces, such as Manitoba, there are also weight requirements in addition to height and age. Check the table below to understand when you must use a car seat for your child:
| | |
| --- | --- |
| Child's physiological characteristics | Is it mandatory to use a car seat/booster seat? |
| A child younger than 9 years and height is less than 145cm (4' 9") | Yes |
| A child younger than 9 years and taller than 145cm (4' 9") | No |
| A child is 9+ years old | No |
To guarantee optimal protection while on the road, it is essential to choose a suitable seat for your child according to weight and height and make sure that you install it correctly. Depending on your little one's physical development, three main types of seats can be used: rear-facing car seats, front-facing car seats, and booster car seats.
Rear-facing Car Seats
Rear-facing car seats are essential to keeping newborns and infants safe on the road. Société de l'assurance automobile du Québec recommends that your child be secured in a rear-facing seat for as long as possible, starting from birth until they outgrow the weight and height limits specified by their seat's manufacturer. For optimal safety, it is highly suggested to keep your children in rear-facing seats until they are at least 2 years old. In some cases, you may even use rear-facing car seats until your child is 4-5 years old.
Remember that during the first 3 months of life, your infant shouldn't travel in a car seat for more than 1 hour. If you need to travel longer, take frequent breaks to ensure your child gets enough rest.
Transitioning to Forward-facing Car Seats
Considering a child's size and age, the switch from a rear-facing to a forward-facing car seat should be carefully weighed. Even though Quebec law does not explicitly provide an exact age at which children must move into such seating, it is generally recommended that they stay in the backward position for as long as possible. Some models of forward-facing car seats are designed for children weighing up to 29.5kg (65lb).
Transitioning to Booster Seats
The booster seat bridges the gap between a child car seat and an adult-sized safety belt. By raising your little one up, it ensures that the seat belt fits correctly. According to the Quebec car seat laws, booster seats should be used until your child reaches 9 years of age, weight of 36kg, or height of 145cm.
Transitioning From a Car Seat to a Seat Belt
Once children reach a certain weight and height, they must transition from using booster seats to seat belts. Seat belt usage should be done properly for the child's safety. It should cross over their collarbone (shoulder) and hips (pelvis), ensuring their back is firmly pressed against the seat's backrest. Failing to follow these guidelines can put your little one at risk. You should also take into account that children should sit in the backseat until they reach the age of 13, as it will minimize the risk of injuries associated with a potential car accident.
Penalties for Non-compliance
Failing to abide by Quebec car seat laws could result in a fine of between $80 and $100, plus three demerit points. It's worth keeping in mind that the rules are there for our children's safety – designed to protect them from any potential harm if we have to brake suddenly or end up involved in an accident.
Plus, don't forget about the insurance. Failing to adhere to Quebec's car seat laws could leave you with hefty out-of-pocket expenses should an accident occurs, as insurance won't cover your child's injuries. It may also lead to higher insurance premiums if you are fined for not following Quebec laws. So, adhering to Quebec car seats makes financial sense too.
How to Choose a Car Seat in Quebec for Your Child?
If you want to find the best car seat for your child in Quebec, you should keep several things in mind. In addition to the weight and height limits of a specific seat, you should ensure that it can be installed in your car.
If you can afford it, buy a brand-new car seat. Used seats may not comply with current safety regulations if they are too old, plus there can be wear and tear, making used car seats not as reliable as new ones. However, if opting for second-hand is your only choice, ensure that the item has never been involved in an accident, isn't beyond its expiry date, and includes all of the original instructions.
Ensure your child is seated in comfort and ease with the car seat. It should have adjustable straps that can be quickly altered and fit conveniently into your vehicle for easy use.
Plus, if you are a frequent traveler by airplane and often rent cars in other provinces or countries, consider buying a car seat travel bag. This allows you to safely, quickly, and easily take the car seat with you.
Don't buy any accessories from third-party manufacturers, such as head support cushions or strap covers, as the original manufacturer hasn't tested them with a car seat. Using third-party accessories may increase the risk of injury in the case of an accident.
What About Convertible Car Seats?
Convertible car seats have several advantages over traditional seats since they can accommodate children's growth. There are three types of convertible car seats: rear-facing seats that can be converted into front-facing seats, front-facing seats that can be converted into booster seats, and 3-in-one car seats that can be used as rear-facing seats, front-facing seats, and booster seats.
Investing in a convertible car seat may seem pricey at first glance, but it could prove to be more cost-effective over time. After all, this type of seat offers you the benefit of using it as your little one grows – making it an ideal choice for those looking for long-term value.
Convertible car seats are typically bigger than standard ones, so it's important to ensure the one you pick fits well in your vehicle. Remember that weight and height limits of the convertible car seat also varies depending on which mode you use it.
FAQs About Quebec Car Seat Laws
When should one switch to a forward-facing car seat in Quebec?
It is strongly advised to keep your child in a rear-facing car seat until they are at least two years old, and sometimes even up to four or five. This decision relies heavily on the manufacturer's guidelines regarding weight and height and specific instructions for that particular car seat model.
When do car seats expire in Quebec?
Car seats are not designed to last forever. Typically, manufacturers set an expiration date ranging from 6 to 10 years after the item's production. You can easily locate this information in either your car seat manual or printed on the actual product itself.
What should one do with old car seats in Quebec?
You can either sell an old car seat if it hasn't expired yet, or you can dispose of it at a collection depot in Quebec City. You can find the nearest collection depot on the CAA Quebec website.
Can you sell used car seats in Quebec?
Yes, you can sell used car seats in Quebec unless they were produced before January 2012 and haven't expired. Plus, your car seat should meet the following criteria: it has never been in a car accident, there is a Transport Canada compliance label, the manufacturer's instructions are included, the model has never been recalled due to a defect, and all the parts are intact and present.
Is there a sales tax on car seats in Quebec?
Yes, there is a sales tax on car seats in Quebec. QST of 9.975% and a GST of 5% are applied to car seats.
When did car seats become mandatory in Quebec?
Car seats became mandatory in Quebec in 1987, according to Highway Safety Code s.397.