Requirements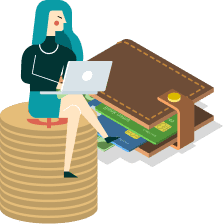 Credit
Score
Canadian
Residency
Required
Income
Insurance
⚡️
Trip interruption
Trip interruption insurance covers up to $2,000 per person. with up to $250 per person per day for subsistence.
⏱
Flight delay
If flights are delayed for more than 4 hours, passengers that booked with the card are entitled to up to $1,000 per person per trip
🚗
Auto rental coverage
Rental vehicles with an MSRP under $65,000 are insured against accidents, theft, and other uncontrollable damages. Up to $500 per person per rental for personal items Plus coverage for loss of life and limbs due to an accident.
🦷
Travel accident
The common career travel accident insurance will cover you for up to $250,000.
🧳
Lost or stolen baggage `insurance
Travel with peace of mind as your luggage is covered for up to $250 per item and per trip for baggage theft, damage or loss
🩴
Emergency purchases
Mastercard Corporate Card holders are entitled to up to $1000 per person and per trip for baggage delay
Benefits
🌎
Worldwide customer service
National Bank ranks #1 among credit card issuers for Customer Experience according to the Forrester CX Index1, so you can expect top-notch worldwide customer service.