The Ultimate Guide to Credit Card Chargebacks in Canada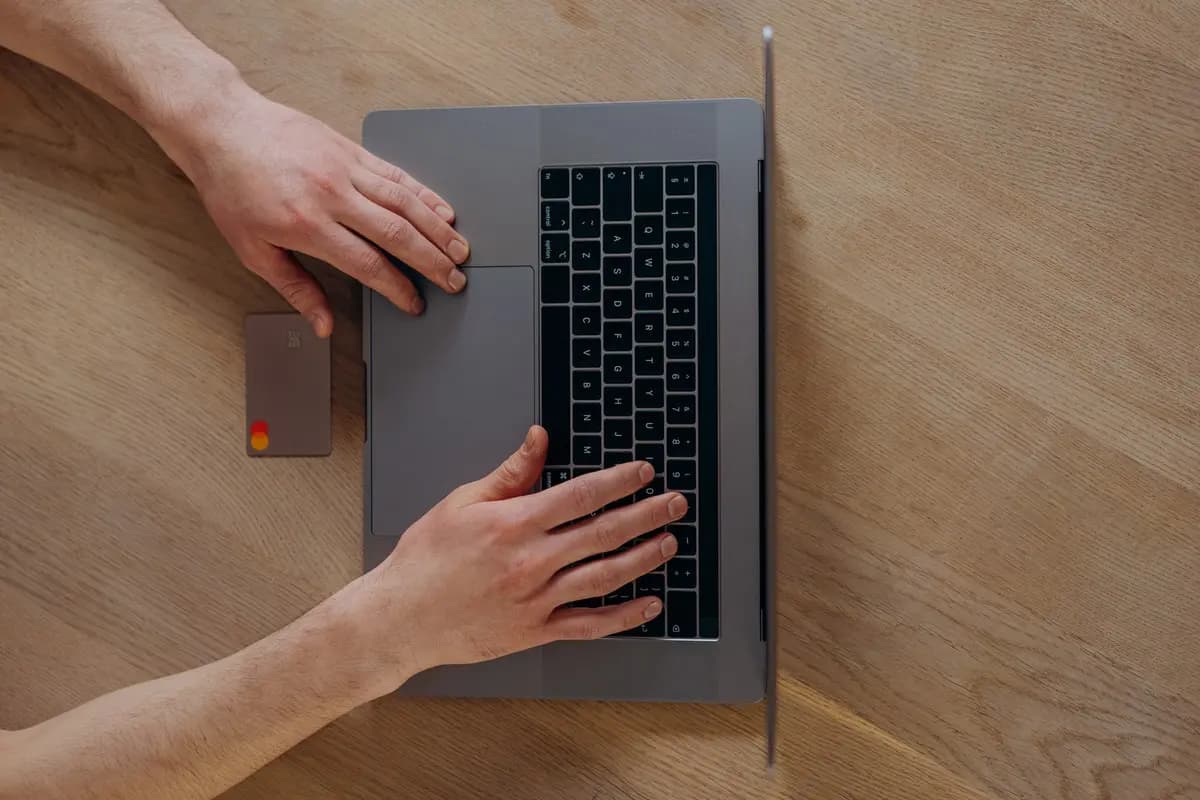 Didn't get what you paid for on a credit card? You're getting nowhere with customer service? It's time to fight back with a chargeback.
If you have ordered something online using your credit card, you may have encountered a situation where the goods never arrived, were inedible, or didn't come in the right size, quantity, etc. You contact the vendor and receive a non-committal response there. At that point, the one major option you have left is to dispute the charge with the credit card company, which is most commonly your bank. This is a credit card chargeback. Chargebacks are a last resort for consumers.
What is a credit card chargeback?
A credit card chargeback is simply the reversal of a transaction previously made by a customer to a vendor. In this way, customers have a layer of protection on the purchases they make. However, despite the simplicity of this concept, there are several complexities to remember when you request a chargeback. A credit card issuer requires supporting documentation like the purchase receipt and evidence of prior communications with vendors.
Even with supporting documentation though, credit card chargebacks are not a guaranteed outcome. Ultimately, credit chargebacks are a consumer protection tool rather than an easy way out of buyer's regret. Some of the most common reasons that people request credit chargebacks include:
Charges for an item that never shipped or arrived
A duplicate charge for an item only bought once
A charge for an incorrect amount
When you receive damaged or defective items
If you received the wrong order
A charge for previously cancelled order
An unauthorized transaction
These are the most frequent reasons why consumers want chargebacks. Note though that just because you may want to get your money back, that doesn't constitute a legitimate reason alone. For example, if you paid for a vacation package and then couldn't go on that vacation for a personal reason, that would not be under the scope of a credit card chargeback. In that situation, travel insurance would have solved the problem.
Also, note that a credit card chargeback doesn't cover the same things as a warranty. If your product arrives broken, you are better off exercising the warranty or other manufacturer's guarantee. A credit card chargeback process can be quite lengthy and time-consuming.
How to get a credit card chargeback
If you are reading this article, you are probably wondering about the process for getting your credit card chargeback. Below, we list the main steps to take to escalate an issue with your credit card provider.
Step 0: be alert and quick
First, you must remember some best practices of credit card management. The truth is that mistakes can happen all the time, by both humans and by machines. First thing is to check your credit card statement each and every month. Make sure you go over every transaction with a fine-tooth comb and if you see anything out of the ordinary, flag it immediately for further review.
If you do find something off and can't figure out the nature or origination of the charge, contact your credit card provider immediately. Often, card providers have a specific day limit for chargeback claims, such as 60 days, 90 days, etc.Once the transaction falls outside this period, you may not receive your money back even if it was a credible claim.
Even if you are unsure of something or if you see a minor charge that you can't identify, it's better to be safe and escalate immediately to your card provider. If your credit card is indeed compromised, the thieves might strike again.
Step 1: get your facts straight
This is where you will have to do some sleuthing and research work. Something that seems off on a credit card statement doesn't always mean that it is truly an error. You have to know that chargebacks cost money to the vendor. To avoid misunderstandings, it is important to ensure that a posted transaction is indeed an in error on your credit card statement. Some commonly misconstrued errors include:
Wrong transaction posting date
Depending on when the credit card provider posts the transaction or when the merchant sends confirmation of the transaction to the credit card provider, the exact date of the transaction may not match the one on your receipt. In this case, you should check that the amount posted is correct, but there is no need to complete a credit card chargeback process.
Additional costs
At times, you may see that the cost on your credit card statement is different to the one you have on your receipt. In this case, check if the transaction is in a different currency. If this is the case, the credit card provider will likely convert it into your home currency on the credit card statement and may even charge additional foreign exchange (FX) conversion costs.
Wrong merchant name
The merchant's trading name or legal name may be different than the brand name that they use on their merchandise, website or other collateral. A simple Google search of the name that you see on your credit card statement can provide confirmation of whether this was a credible transaction or not. If you recognize the name, then nothing further needs to be done. If you don't, then it is worth calling up the card provider to get more details on the merchant before pursuing a credit card chargeback if needed.
Subscriptions
How many times have you subscribed to a one-month trial for a service and then forgot to cancel it? In these cases, you are unfortunately not eligible for a credit card chargeback. Your best option would be to discuss the situation with the vendor and see if they are able to provide you with a concession.
Other authorized users
If you have other authorized users on your credit card account, ask them if they made those charges. In a lot of cases, credit card chargebacks are simply a case of misunderstanding between two authorized users on the same card.
Different location
Some merchants may have their order processing centres in different countries than the one you bought your goods from. In this case, do a quick Google search and check that this new location is indeed affiliated with the merchant you bought from.
If you have run through the above checklist and believe that the charge you are seeing on your statement is indeed erroneous or fraudulent, then move on to Step 2.
Step 2: get in touch with the merchant
The fastest route to getting your money back is talking to the merchant directly and assessing whether your request fits any of their criteria for processing refunds. For issues such as products that never arrived or double transactions, it is most likely an honest mistake on the part of the merchant. They can quickly reverse it without having to go through a lengthy credit card chargeback process.
It is in the merchant's best interests to correct simple mistakes. Reputations depend on positive word of mouth from customers. The quickest way to lose a future sale is by upsetting a customer today!
If you have discussed your issue with the merchant and are not receiving an appropriate response and/or if you find that the charge on your statement is fraudulent, then move on to Step 3. This will require some organization on your part.
Step 3: compile your evidence
Again, a credit card chargeback process requires rigorous, irrefutable evidence for the card provider to approve it. As the requestor, it is on you to provide this evidence in a logical, clear way that builds your case for the chargeback. The best way to do this is to keep a record of all communications with the merchant. This includes including the date of the interaction and a summary of the details of each conversation.
In addition, make sure to include any receipts, confirmations of shipment, etc. that you received for your purchase. If you corresponded via email, then save the email chain as a separate file to send to the credit card provider when asked. If you interacted via telephone, it may be worthwhile to record the call on your end and direct the card provider's attention to specific aspects of the call.
Step 4: complete the chargeback process
Once you have gathered all the evidence you have into a neat file, it is time to contact the card provider and request a credit card chargeback. Most card providers will have a telephone line for such requests and/or an online banking feature that directs your chargeback request to the appropriate team.
If you are not able to find this information on the company's website or through a Google search, then look at the back of your credit card and contact the customer service number listed there. The customer service team can then redirect you to the appropriate team accordingly.
Ensure that you maintain a friendly, level tone at all times with whoever you are interacting with. The credit card chargeback is ultimately a consumer protection tool, so ensure that you are giving yourself the best chance to avail its benefits.
For easy reference, we have listed the contact details and timeframe allowed for credit card chargeback requests for some of the major credit card providers in Canada. If you don't find your institution in the list below, visit their website or contact their customer service desk to obtain the information you need.
| | | |
| --- | --- | --- |
| Institution | Contact Details | Timeframe |
| TD Bank | 1-800-983-8472 | 30 days of statement period date |
| CIBC | 1-800-465-4653 | 30 days of statement period date |
| RBC | 1-800-769-2511 | – |
| Scotiabank | 1-800-504-0716 | – |
| BMO | 1-800-263-2263 | 30 days of statement period date |
Step 5: escalate to an ombudsman if needed
The final step that you can take to get your money back if your credit card chargeback request was not successful is to approach an ombudsman. An ombudsman is an independent organization that reviews complaints by private citizens against institutions. The ombudsman assists with coming to a fair resolution. In Canada, you can approach the Ombudsman for Banking Services and Investments (OBSI) or the ADR Chambers Banking Ombuds Office (ADBRO).
Credit cards chargeback policies of Canadian banks
Different credit card providers have differing policies and actions for credit card chargebacks. Below, we outline the requirements of some of the major institutions in Canada. We also explain how to go about requesting a chargeback from each if needed.
RBC credit card chargeback policy
RBC requires you to try to resolve the matter with the merchant first. Then they want up to 20 business days to process and issue your refund. If these conversations are not productive, then file a dispute. Do it directly through RBC Online Banking. You select the disputed transaction and click 'Dispute Credit Card Transaction'. From there, RBC representatives will review the transaction and facilitate a resolution.
TD credit card chargeback policy
If you are facing an incorrect or fraudulent transaction on your TD Access Card or TD Credit Card, the bank requires that first you to speak with the merchant directly. If the issue still remains unresolved, customers can log a dispute at this link: https://www.td.com/ca/en/personal-banking/covid-19/transaction-dispute/. You need an EasyWeb login.
Scotiabank credit card chargeback policy
If you never received the goods or service, you can file a credit card chargeback request. You have to call the number listed above and providing the bank with:
(i) expected date of service
(ii) date of last contact with the merchant
(iii) contact method and merchant response
(iv) details of the charge from the invoice.
BMO credit card chargeback policy
To be eligible for a credit card chargeback at BMO, you need to meet one or more of the following criteria:
(i) transaction was not authorized
(ii) charge was for an incorrect amount
(iii) charge was levied for the same transaction twice
(iv) you do not recognize the charge
(v) you cancelled a subscription and still got charged, and/or
(vi) you did not receive the merchandise from the merchant and any attempts to contact the merchant have been unsuccessful.
If you meet any of the above criteria, you can file a credit card chargeback directly through Online Banking.
CIBC credit card chargeback policy
CIBC requires customers to contact the merchant first. If a response isn't received in 2 business days, CIBC will dispute the transaction for you. What if the merchant is unwilling or unable to resolve the issue? Customers can file a Mastercard dispute either online or in the CIBC mobile app. At this time, they will need to provide specific transaction details.
Credit card chargeback in Canada: The dos and don'ts
When requesting a credit card chargeback, there are a few best practices that you should follow. This optimizes your chances of successfully getting your money back. Below, we have compiled some 'Dos' that are actions you should certainly take and 'Don'ts' which are actions you should avoid.
Do:
Be comprehensive with evidence-gathering: no matter how small or inconsequential an interaction with a merchant was, ensure that you record it and send it to the credit card provider for review. The more comprehensive the list of evidence you have, the more likely your chargeback will be processed successfully.
Continue paying your credit card bill: waiting for a chargeback to be processed doesn't exempt you from having to pay your credit card bill in the meantime. Continue paying down your balance to prevent any adverse impacts to your credit score.
Understand your credit card provider's timeline: card providers may have specific time frames for transaction disputes. Do you see a charge that you do not recognize or is an error? Immediately review your bank's chargeback policy and timeframe. Next, ensure that all communications with the merchant is done prior to the end of the timeframe. This gives you the best chance of the bank accepting the chargeback request.
Don't:
Request the chargeback before contacting the merchant: It is important to first try to resolve the issue with the specific merchant first before contacting the credit card provider for a chargeback. The merchant holds the primary responsibility for the product and payment. As such, the chargeback should only be used as a last resort if communications with the merchant do not lead to a productive outcome.
Lie: If the credit card provider finds that your story is not adding up at any point or that you have lied about your correspondences with the merchant, the credit card chargeback is liable to be denied immediately.
Credit card fraud
The credit card chargeback process is a consumer protection tool to provide a recourse for customers in cases of incorrect or fraudulent transactions. It is not meant to solve buyer's remorse. Such an action constitutes credit card fraud, which is highly illegal and can be grounds for prosecution or heavy fines.
However, not all fraud is done with malicious intent. The so-called 'friendly fraud' occurs when a customer contacts their credit card provider directly to dispute a charge rather than communicate with the merchant first. In these instances, the reasons can be as varied as an expired warranty or refund window, the fact that the customer didn't recognize the merchant's name on their bank statements, or that they even forgot they made such a purchase!
Remeber, credit card fraud is taken seriously by authorities. As such, it is important to dispute only inaccurate or fraudulent charges, and to ensure the validity of the dispute prior to submitting a credit card chargeback request.
Credit card chargeback in Canada: the takeaways
Credit card chargebacks are a great tool if you notice a false or inaccurate charge on your credit card or bank statement. You need to confirm whether it truly is a charge that shouldn't be there. You do not start a chargeback process blindly. The first steps are researching the merchant, going through your receipts or invoices, and contacting the merchant directly to clarify the problem..
What if you confirm with the merchant that the charge is an error or fraudulent and they do not refund you? Contact your credit card provider as soon as possible. Provide all information regarding the date of the charge, your communications trail with the vendor. Include any other relevant details that can help them determine a fair resolution on your behalf.
Honesty is always the best policy when it comes to credit card chargebacks. Chargebacks are not for buyer's remorse. However, you must escalate a truly incorrect or fraudulent charge. If not, you are giving away your money.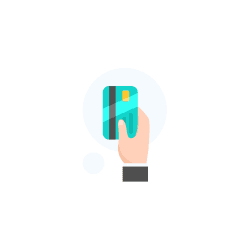 Find the best credit card for your needs