Build Credit With This Super Simple Hack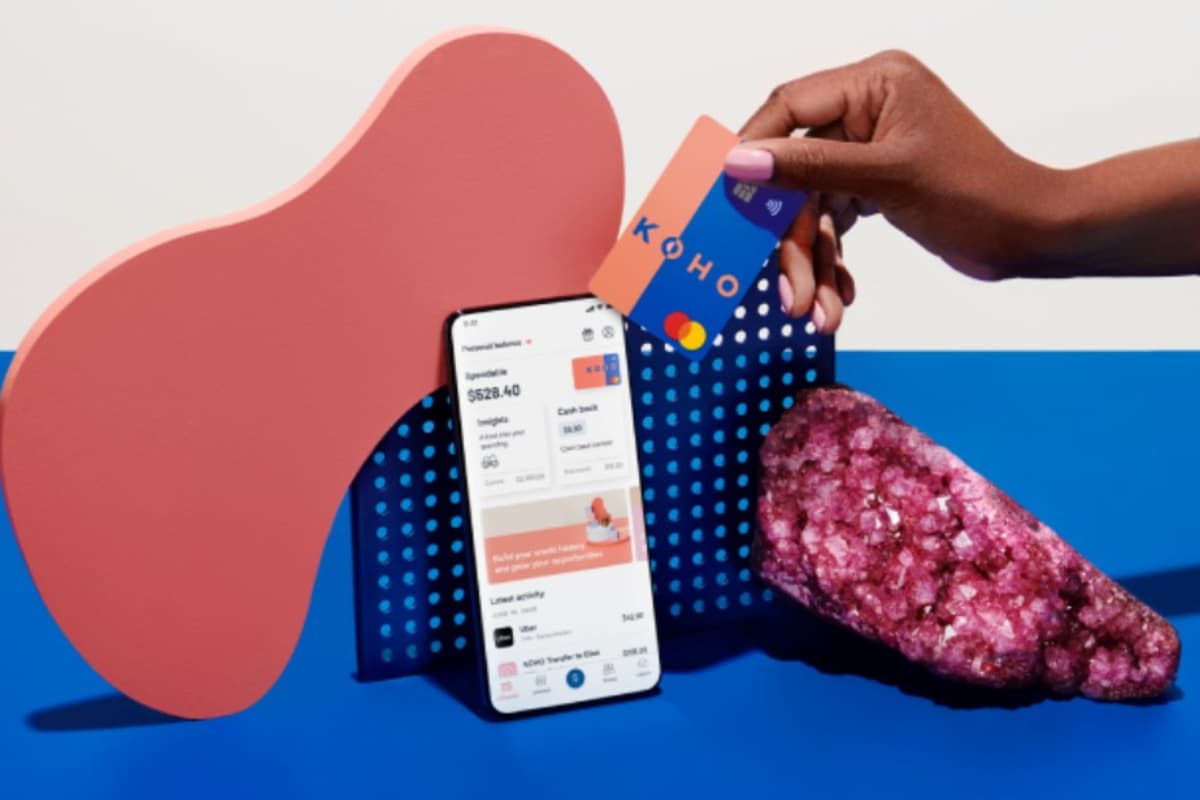 Sponsored by KOHO
Building credit without applying for credit? KOHO they didn't!
If you're trying to build or repair your credit score, you probably feel caught between a rock and hard place. In order to build credit, you have to use it. In order to use it, you have to apply for it and get approved.
Ouch! What a headache. Luckily, new financial solutions exist to make life easier and credit building a lot less painful.
KOHO can help you build your credit history without opening another credit card or going into debt. Here's why a good credit score is essential and how to use the game-changing KOHO Credit Building feature.
Why is credit important?
Credit scores tell lenders and other interested parties how trustworthy you are with other people's money. Like it or not, you can't opt out of them if you want to meet certain financial milestones.
At some point, you're going to need to borrow money, use a credit card, rent an apartment, or apply for your dream job. Yes, even some employers check your credit score and it's becoming more common.
If you have bad credit or worse, no credit at all, accessing the stuff you need gets hard. And hella expensive too.
Did you know?
People with good credit get way better interest rates. On average, Canadians with good credit scores get rates 10% to 20% lower than Canadians with bad credit scores. Yep, true story.
The credit building conundrum
In the past, the only way to build credit was to use it. But low scores create barriers to the credit-boosting products and services you need. Ugh, I get mad just thinking about it.
Such a conundrum prevents too many of us from reaching our financial goals. And it puts others at the mercy of predatory lenders with insane interest rates.
Until recently, Canadians had exceedingly few options to build credit. But now, disrupters like KOHO are flipping the script. Finally, we have options that didn't exist before.
A better way to build credit
In February of 2021, credit-challenged Canadians got an early Valentine's Day gift when KOHO announced the launch of their new Credit Building program. It's aptly named Credit Building, because who doesn't love simplicity?
There's no credit check, interest, or tail-chasing. But there is guaranteed approval. What's not to love about that?
Here's what to know about this credit-building Cupid
How to use the KOHO Credit Building feature
First thing's first, open a KOHO account. It's totally worth it because you get tons of perks, including:

Free chequing & savings account all-in-one
Free & unlimited transactions
A prepaid Mastercard
Up to 2% cash back
Up to 5% bonus cash back at KOHO partners
0.50% to 4.50% interest earned on your deposits
Auto-save & budgeting tools
And much more!
[Offer productType="CreditCard" api_id="604aaa18e770040140f2203e" id="144191″]
Next, navigate to the menu at the bottom of the app screen and click on Tools. At the top of the menu, click on Credit Building. A good credit score is so important, KOHO gave the feature top billing so you can find it in a snap, I mean, at a tap.
From there, tap on Register to Build Your Credit History and choose either a one-time payment or smaller monthly payments.
Obviously, there's no such thing as a free lunch. KOHO's Credit Building feature is a subscription service that costs $5 (the Everything plan), $7 (the Essential and Extra plans) or $10 (the Easy plan) per month for six months. Just add the cash to your KOHO account so you never miss a payment.
Better credit that's cheaper than Netflix? Yes, please! Plus, you can actually save money long-term because better credit scores unlock lower interest rates and better perks. Binge all the savings!
Who qualifies for this service? Literally everyone. If you can open a KOHO account you can use the Credit Building feature.
But if there's no credit application, how does it actually work?
How does the Credit Building feature actually work?
When you sign-up for the Credit Building program, KOHO will open a line of credit in your name, which creates a new tradeline on your credit report. Tradelines are credit accounts that appear in your credit file and affect your score. You can't build credit without them.
You might see a few points drop off your score, but don't panic. This happens anytime you open a new credit account and it's only temporary. 
No interest charges
Here's the kicker: your KOHO line of credit doesn't charge interest. Yes, you read that right; NO interest. And you know what else there isn't?
❌ A hard credit check
❌ A minimum deposit
❌ Fees, other than the payment(s)
❌ A rejected application, because approval is guaranteed
❌ A commitment, because you cancel anytime
KOHO automatically deducts $5 to $10 from your account each month for six months and reports it to the credit bureaus.
Each on-time payment boosts your credit score month over month, assuming you pay all your other debt obligations on time and don't apply for a bunch of new credit. Plus, you get a free in-app credit score update every month. Watching your credit score go up without lifting a finger is kind of sexy, but I'm a sucker for the path of least resistance.
What makes KOHO Credit Building so special?
Traditionally, products for credit-challenged people hit you right where it hurts the most, your wallet. Sure, there are secured credit cards, but most of them come with hefty security deposits. Then, you have to fight the temptation to use them on stuff you don't need. Hello, debt trap, what's your sign? Indiscriminate spending in the House of high interest.
Other service providers offer credit-building loans, but interest rates look like the GDP of a small country and there are tons of fees. Not to mention, most of these things require a hard credit check and, depending on the product, approval isn't guaranteed.
Finally, credit repair scams are so charming they make the Tinder Swindler blush. These companies look legit and make lofty feel-good promises; like deleting the nasty stuff off your credit file or giving you a special kind of loan.
Spoiler alert! No one can remove accurate information from your credit file, bummer, I know. And that super special loan is fake. Your payments pad their pockets, not your credit. Next thing you know, you're broke and your credit score still sucks. Who can you trust?
The Rick Astley of finance, that's who. KOHO is never gonna tell a lie and hurt you because they're a legitimate Canadian business partnered with Peoples Trust, a federally regulated banking institution. Your funds with KOHO are eligible for CDIC protection. That means they have to answer to government officials with legal authority. 

Is the KOHO Credit Building program worth it?
It's hard to build credit and plan for the future when expensive products kill your budget and flirt with debt. With the KOHO Credit Building feature, you can achieve your goals without ghosting date night or falling for a credit catfish.
People who subscribe to KOHO's Credit Building program and make on-time payments see an average credit score improvement of 20 points within 6 months. Think about it, 20 points can literally be the difference between getting a loan at your own bank or standing in line at a payday lender.

Where would you rather be?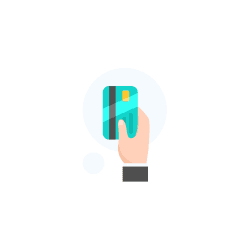 Find the best credit card for your needs