CIBC Aeroplan Visa Infinite Credit Card Review for 2023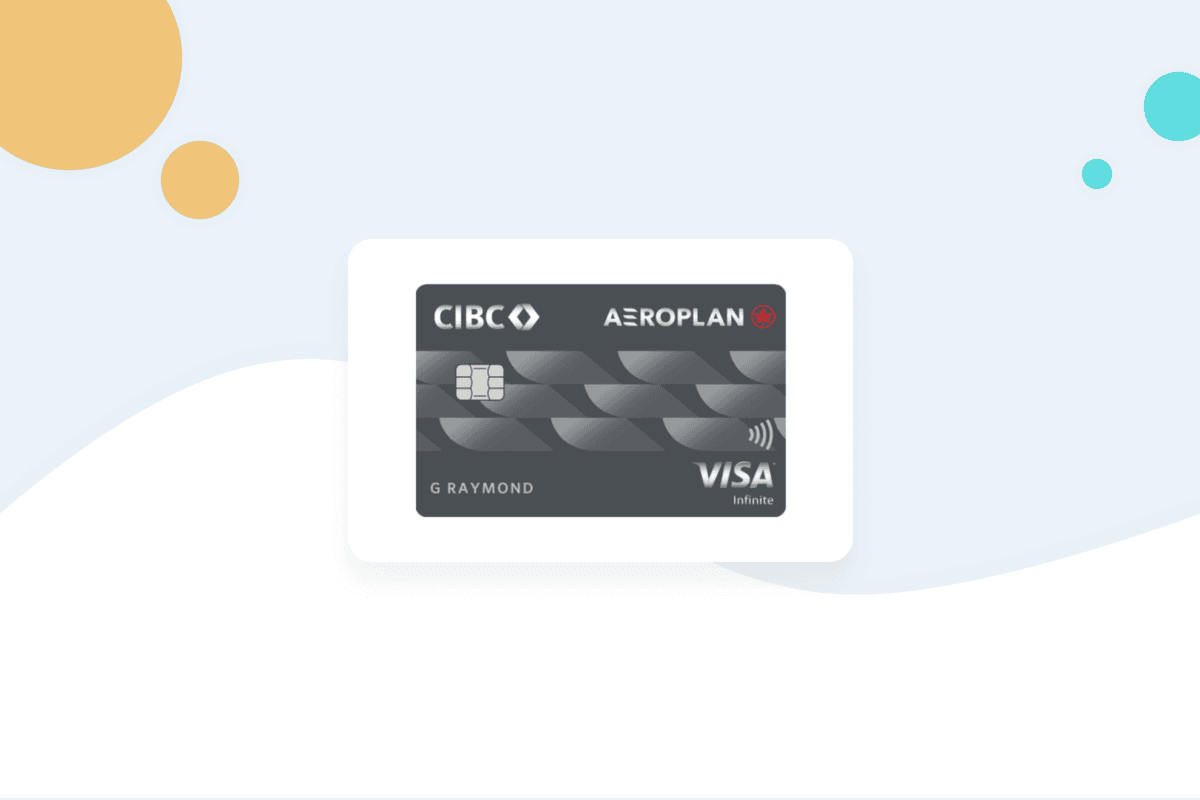 Banks issue credit cards all the time, each one promising perks and benefits for users. Some get renamed and a few perks added to keep them relevant. Case in point:  the CIBC Aeroplan Visa Infinite card, previously known as the CIBC Aerogold Visa Infinite Card. Sure, it is an Aeroplan-linked travel credit card but does it deliver real travel benefits? Will it save you money? Read our complete review and find out.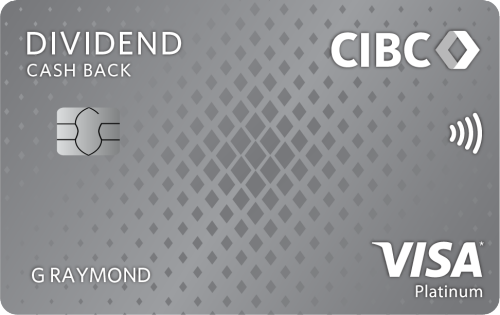 Annual fee: $139 fee is waived for the first year
Interest Rate: Purchases 20.99%, Cash 22.99% and 21.99% for Quebec residents
Introductory offer : 20,000 points and a free Air Canada Buddy Pass
[pdf-embedder url="https://wpapi.hardbacon.ca/wp-content/uploads/2022/03/aeroplan-visa-infinite-benefits-guide-en.pdf"]
CIBC Aeroplan Visa Infinite review
The CIBC Aeroplan Visa Infinite Credit Card might be one of the most important credit tools in your life. With inflation making our spending power shrink, this card and its rewards can help you get more with each use. One of its best features is its shareability.
Perks for the primary cardholder
As a new primary card holder, you get 10,000 Aeroplan points when you make your first purchase, plus another 10,000 if you spend over $1000 CAN in the first four months. The $139 annual fee is waived for the first year. There are a lot of cards that waive the first year's annual fee, but CIBC Aeroplan Visa Infinite takes it a step further. As the primary card holder, you never have to pay the annual fee if you are also a CIBC Smart Plus Account holder.
Earn points faster with the CIBC Aeroplan Visa Infinite Card
You can share your perks and earn benefits faster with the CIBC Aeroplan Infinite Visa Card. Nothing says stretching your spending power like combining forces with your friends or family. This card is the first one I've seen that lets you do it for travel.
Authorized users
One of the best things about the card is that you can add up to three authorized users. That means a total of four people can use the card. Each extra card costs $50 each in annual fees.
With Aeroplan Family Sharing, you can combine points with other Aeroplan members in your household. That means that you can collect points faster. Even better, Your authorized users can access travel benefits even when travelling without you by linking their Aeroplan number.
Your travel companions get free checked baggage as well. That is a game changer. We will cover that later.
As a new cardholder, your Air Canada Buddy Pass gets you a second ticket when you book an economy ticket. On the second ticket, you only pay the taxes and third-party charges. Think of the money saved.This kicks in when you spend $1,000 CAN or more during the first 4 months. You had to do that anyway to get the second 10,000 points for the bonus offer.
Don't worry, you can put spending and cash withdrawal limits on your authorized users. However, it uses up the overall credit limit for the primary cardholder. You can limit the risk and monitor everyone's spending with the CIBC mobile app or online.
Earning points at jet speed

www.cibc.com/en/personal-banking/credit-cards/all-credit-cards/aeroplan-visa-infinite-card.html
Earning more points is easy with the card. Every dollar spent on gas and groceries earns you 1.5 points. When you book directly with Air Canada vacations, you also get 1.5 points for every dollar spent. Otherwise, every other type of purchase earns 1 point for every dollar spent. Plus you can earn points twice in a single transaction when you use your card at any of the 150 Aeroplan partners and over 170 online retailers through the Aeroplan eStore.
Reach Aeroplan Elite Status sooner
To really take advantange of the card you need to be a member of Aeroplan. Your authorized users too, otherwise you don't get all of the perks. Signing up to Aeroplan isn't hard and it's free.
Once everyone links their Aeroplan numbers to the credit card, you can reach Elite status faster. You get 1,000 Status Qualifying Miles and 1 Status Qualifying Segment for every $10,000 in eligible purchases made on your card.
Calculate the benefits yourself
The CIBC Aeroplan Visa Infinite card has a great calculator that shows you how many points you can earn each month. I plugged in $1000 in gas and groceries, plus another $400 for Other purchases. With the Welcome Bonus and without any Air Canada transactions, I was on track to have 32,800 points by year end. That is enough to get one round-trip economy class long-haul ticket in North America; I can get from Toronto to San Francisco for free.
There is another way to earn points without having to buy a single thing. Because the card is from CIBC, you benefit from the bank's other services. That includes their global money remittance service called Global Money Transfer. You may have a friend or family living in another country, a child away at school, or you just need to send money out of the country. Each time you spend $4 CAN with Global Money Transfer, you earn 1 point. When was the last time you only had to send $4 somewhere? This can add points to your balance really quickly, while still saving you money, since the service has no transaction fees.
CIBC Aeroplan Visa Infinite Card has no blackout dates
Let's say that you want to fly from Toronto to San Francisco for Victoria Day Weekend or use your points at Christmas. During high season or low season, your points work. With the CIBC Aeroplan Visa Infinite Credit Card, there are no blackout dates. If the seat is available for cash, then it is available for points.
Free Baggage for you and 8 other friends
When you use your credit card, you get your first checked bag free, so long as it weighs under 50 pounds and you are flying with Air Canada or an Air Canada banner airline. However, if your first bag is already free for some reason, such as with Air Canada Elite status, then you cannot apply your Visa Infinite free baggage allowance to your second bag.
Another perk is that a total of 9 people, so you and 8 of your friends and family, also have the first bag checked for free. If you fly economy, that is a $30 savings per bag on most flights.
CIBC Aeroplan Visa Infinite stacks insurance coverage
Your CIBC Aeroplan Visa Infinite Credit Card comes with insurance coverage for mobile devices, hotel burglary, and trip cancellation or trip interruption. Any claims go through Global Excel Management and not the CIBC or Visa. You have to read the fine print, though, especially for travel medical insurance.
Travel medical insurance
It might be a good idea to take out some extra travel insurance if your trip is longer than 15 days, if you are 65 years old or more, or if you have a pre-existing medical condition. You also have to clear any treatment options with Global Excel Management Inc. before any treatment is given. Otherwise, the primary cardholder, their spouse and dependent children are covered for 5 million Canadian dollars in eligible out-of-province emergency travel medical expenses.
Trip cancellation and interruption
The primary cardholder, their spouse, dependent children or travelling companion are covered so long as the trip is cancelled before departure. It comes to a maximum of $5000 for everyone combined or $1500 per person. If the trip is delayed or interrupted, the number actually increases to $2000 per person.
Flight delay and baggage
If your flight is delayed more than 4 hours, you are eligible for $500 combined for all parties to cover accommodations and meals, plus $100 for ground transport and another $100 for entertainment. If your baggage is delayed more than 6 hours, is stolen, lost, or damaged, the maximum combined coverage for everyone is $1000. This is a little on the cheap side considering it covers the primary cardholder, primary cardholder's spouse and dependent children, authorized user, authorized user's spouse and dependent children. If you are all together, that $1000 is gone pretty fast.
Hotel burglary
To be honest, this is something new to me. Only the primary cardholder, primary cardholder's spouse and dependent children are covered and the maximum combined payout is $2500 for personal items excluding cash.
Common carrier insurance
Common carrier is when you are taking a type of mass transit. Whenever you travel by ferry, train, plane, or bus, you should charge your tickets to your CIBC Aeroplan Visa Infinite Card. This way, you as the primary cardholder, your spouse and dependent children can be protected. The maximum payout is $500,000.
Car rental insurance
Car rental insurance is included if you rent with your card and waive the rental agency's Collision Damage Waiver (CDW) or Loss Damage Waiver (LDW). I would read the fine print there. With the CIBC Aeroplan Visa card, you are covered for cars rented for a maximum of 48 days and whose manufacturer's suggested retail price (MSRP) does not exceed $65,000. That gives you a lot of leeway to try out some really nice rides.
Other CIBC Aeroplan Visa Infinite insurances
You and any authorized user are covered. Just be careful what you buy. If your cell phone, smartphone or tablet's repair or replacement cost is over $1000, which is the payout per insured person per incident, you have to make up the difference.You are covered for loss, theft, or accidental damage for up to 2 years following purchase. Just keep your receipts because if you didn't pay for it with your CIBC Aerpolan Visa Infinite Card, you don't qualify for coverage.
The same goes for ​​most new personal property you purchase with your CIBC Aeroplan Visa Infinite Card. Personal property, so gifts for others are questionable.The items can be replaced or repaired or you can be reimbursed if they are lost, stolen, or damaged within 90 days of purchase. If you opt for Extended Protection Insurance, you can double the period of the original manufacturer's warranty up to 1 year on most purchases.
Will the CIBC Aeroplan Visa Infinite save you money?
For me, this is the most important question.The answer always depends on how you use the card. This card makes it very easy to rack up points and pool resources, something we need to do when inflation is high. You earn free travel very quickly with this card. If you pay your balance on time, you won't incur interest charges. Using the card and keeping your account in good standing means that your points won't expire. All else being equal, your money does go further given all of the ways you can earn and redeem points. You just have to remember to use your card for all of the eligible purchases and to keep records in case you have to claim insurance. Since this is linked to Aeroplan, you also have to book and fly with Air Canada and its specified carriers.
Click here to learn more and apply.
CIBC Aeroplan Visa Infinite Rating
| | |
| --- | --- |
| Introductory Offer: | 4/5 |
| Rewards | 4.5/5 |
| Rates & Fees: | 3.5/5 |
| Perks & Features: | 4/5 |
| Total | 4/5 |
Benefits and Perks
Comprehensive travel insurances
Earn Air Canada Buddy Passes
Waived annual fees in certain cases
Your points never expire
Free checked baggage for you and up to 8 other people
Up to 3 extra authorized users
Earn between 1 and 1.5 points for every dollar spent
The opportunity to earn double the points
As the primary card holder, you can sometimes book flight rewards with less points
Enjoy unique dining events and have access to a concierge all day, everyday
Get a 6-month Uber Pass
Access to Pace It, CIBC's Buy Now, Pay Later (BNPL) program
Earn 1 Aeroplan point for every $4.00 spent on a CIBC Global Money Transfer. There are no transaction fees and you won't be charged interest as long as you pay your balance by the payment due date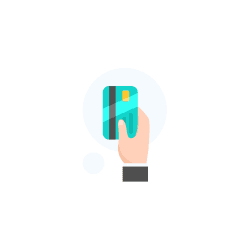 Find the best credit card for your needs