RIP Mogo Platinum Visa Prepaid Card: Here Are The Best Alternatives
The Mogo Platinum Visa Prepaid Card once stood as Canada's pioneering environmentally-friendly payment option, promising a tree planted for every swipe. It was an innovative concept that merged financial transactions with sustainability that catered to both the pro-climate and pro-crypto crowds. While it may be hard to fathom a card so focused on saving the planet, Mogo made it a reality.
Sadly, as we bid farewell to this groundbreaking card, the legacy it leaves behind beckons the question: What now? We've lined up the best prepaid cards that can temper the sting of the Mogo card's departure.
What Happened to the Mogo Platinum Visa Prepaid Card?
The Mogo Platinum Visa Prepaid Card was a game changer in its time, offering us a unique blend of traditional card features with first-of-its-kind environmental and cryptocurrency rewards. Unfortunately, like many cutting-edge products, it has been discontinued. Mogo laid the card to rest preferring to shore up it's subprime lending program and new stock trading platform. But with its exit, there's a vacuum left in the market for those seeking a similar experience.
What Made the Mogo Platinum Visa Prepaid Card So Special?
Mogo's vision for the prepaid card was to mesh financial responsibility with environmental consciousness and an easy onramp to the crypto market. Not only did it offer Green Satoshi Rewards, turning everyday purchases into Bitcoin rewards, but every transaction also contributed to tree planting efforts, promoting sustainable and eco-friendly practices.
It also provided credit-challenged people with the perks of a traditional credit card but without the barrier of credit checks and interest fees. Mogo's "Code Red" feature aligned the card with global climate concerns, making it not just a financial tool but a statement for the values-driven consumer.
The Mogo Legacy on Prepaid Cards in Canada
Even though the Mogo Platinum Visa Prepaid Card is no longer available, its impact on the Canadian market is undeniable. It ushered in a new era of environmentally conscious financial products and set a precedent for integrating cryptocurrency rewards with everyday spending. Mogo's innovative approach to prepaid cards left a lasting imprint, pushing other companies to think outside the box and offer more than just traditional rewards.
The 6 Best Alternatives to the Mogo Platinum Visa Prepaid Card in Canada
Has the discontinuation of the Mogo Platinum Visa Prepaid Card left you in search of a worthy successor? Lucky for you, Canada's financial landscape is brimming with innovative alternatives. Let's delve into some of the top contenders that are reshaping the way Canadians spend and save.
Traditional Cash Back Cards With Amazing Perks
While Bitcoin and crypto rewards are gaining traction, traditional cash back rewards remain a popular and tangible way to see returns on spending. Dive into these standout prepaid cards that not only offer impressive cash back perks but also come with other enticing features to maximize your savings.
KOHO Prepaid Mastercard
[Offer productType="CreditCard" api_id="604aaa18e770040140f2203e"]
The KOHO prepaid card is a fan favourite offering up to 6% cash back on purchases. Every penny in your account earns up to 4.5% interest until the moment you spend it. It's like the Starbucks of prepaid cards, letting you choose from a range of account plans, ranging from free to $19 per month, to suit your unique needs and goals.
The user-friendly app gives you real-time insights into your spending, lets you create a customized budget, and offers automated features to make saving effortless. Plus, KOHO is the only prepaid credit card on the market that helps you build credit when you subscribe to their innovative Credit Building program.
Neo Money Card
[Offer productType="SavingsAccount" api_id="60fee79313fd2f260ff90749″]
With automatic cash back of up to 15% when you shop among 10,000 partner merchants, the Neo Money Card from Neo Financial is currently the best cash back prepaid card on the market. This card has chosen to focus more on easy and robust rewards and less on savings interest, offering a modest 2.25% on your balance compared to its prepaid competitors. But that's still significantly higher than the rate you'll get from the big banks.
The app offers real-time transaction notifications. Cash back rewards are paid out instantly, and you can search for Neo partner businesses near you to maximize your earning potential. This unique feature has won the hearts of people committed to supporting small businesses in their community.
EQ Bank Card
[Offer productType="CreditCard" api_id="63d2cb6a18196b6d2e1928c2″]
When you open an EQ Savings Plus Account, you can request a free EQ Bank Card that earns 0.5% cash back on all your purchases. EQ also offers a competitive savings interest rate of up to 3% as well as no fees on your everyday banking needs. The card provides standard features like no foreign transaction fees and the promise to reimburse you any fees charged by Canadian ATM providers on top of charging 0 ATM fees of their own.
From your online banking platform, you can create automated savings plans, open multiple accounts for different purposes, connect accounts from other financial institutions, and more. You can also access essential financial tools like joint accounts, GICs, Retirement Savings Plans, Global Money Transfers, a Mortgage Marketplace, etc. As Canada's favourite online bank, EQ is a great Mogo alternative for those looking to maximize their money.
Innovative Prepaid Cards That Earn Bitcoin Rewards
In a digital age where cryptocurrency is making waves, there's a surge of innovative prepaid cards that let you tap into the Bitcoin rewards trend. If you're keen to merge everyday spending with the potential of crypto growth, these cards are a game-changer. Let's delve into some of the frontrunners in this space that bring the world of Bitcoin to your wallet.
Coinmiles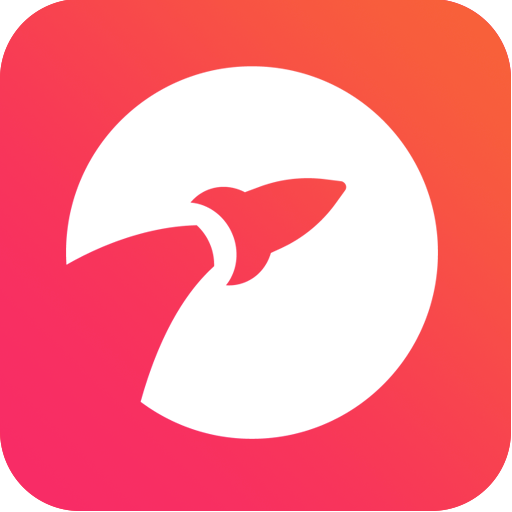 Though not a prepaid card in itself, Coinmiles offers a free Bitcoin rewards program accessible with any credit card or prepaid credit card. Simply shop at partner brands online, in-store, and abroad to effortlessly earn up to 25% back in Bitcoin. The cherry on top is that you earn free Bitcoin on top of your existing credit card rewards.
Right now, there are over 1,000 popular brands that have partnered with Coinmiles, such as Subway, Walmart, Canadian Tire, Sephora, and more. The app tracks your Bitcoin rewards and offers educational content on cryptocurrency too.
Wealthsimple Cash Card
[Offer productType="BrokerageAccount" api_id="5f53d2134d1911503113cafa"]
Besides being the millennial's favourite investment platform, Wealthsimple offers a cash card that earns 1% back in your choice of crypto, stocks, or cash. Plus, it comes with no foreign transaction fees. It's perfect if you're looking to dip your toe into cryptocurrency. The balance in your Cash account will earn up to 5% interest and you get all the same great features as a traditional chequing account.
Enjoy a free account with no minimum balance requirements and free unlimited daily banking transactions. Simply sign up to Wealthsimple then open a Cash account from within the app. You'll get a free physical card linked to your account as well as a virtual card you can add to your mobile wallet.
Shakepay Prepaid Visa
The easiest and most fun way to dive into the world of Bitcoin is through Shakepay. This card not only lets you earn 1% back in Bitcoin on everyday purchases, it gives you an additional 1% bonus on the first $5,000 spent with your card. The coolest feature ever lets you earn free Bitcoin without spending a penny. Just open the app and shake your phone, hence the name Shakepay.
Shakepay also offers peer-to-peer payments and an easy-to-use platform. You can easily buy or sell Bitcoin and Ethereum right from the app. And it doubles as a digital crypto wallet for your Bitcoin and Ethereum holdings. Fund your account easily by eTransfer or Wire Transfer and cash out to your bank account in just a few taps.
The Mogo Takeaway
In the end, while Mogo's discontinuation might have left you in search of something to fill the void, there are plenty of exciting options available in the Canadian market that cater to both traditional cash back enthusiasts and innovative Bitcoin rewards seekers. While there are no products that live up to Mogo's climate commitment, we hope these alternatives make up for it with even better rewards.
Compare the different prepaid credit cards and choose the one that suits your needs!
---
FAQs About The Mogo Platinum Visa Prepaid Card
What are the advantages of a reloadable prepaid card?
A reloadable prepaid card is often a more convenient way to spend money. It's like a debit card with the perks of a credit card. You can combine the benefits of today's most popular payment options – credit cards, debit cards and cash – into one easy-to-use card that lets you reload as often as you like.
How do Visa Prepaid cards work?
Visa Prepaid cards are an easy, convenient and affordable way to pay. You can use them anywhere credit cards are accepted, without needing a bank account or credit card.
Can I withdraw money from a Visa Prepaid card? 
Many prepaid cards can be used to withdraw money from certain ATMs. However, they may be subject to a network fee. However, not all prepaid cards let you withdraw money from ATMs, like the ones you can buy anonymously from places like grocery stores, gas stations, convenience stores, etc.
How does a prepaid travel card work? 
Prepaid travel cards are a great way to save money on airline tickets and other travel expenses. They are accepted worldwide depending on the network used, for example, Visa, Mastercard or Amex.
Does Uber accept prepaid credit cards?
Yes, Uber accepts prepaid credit/debit cards.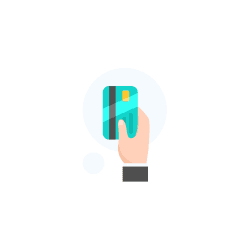 Find the best credit card for your needs