Scotia Momentum Visa Infinite Card Review for 2023: Get Cash Back
Of all of the Scotia Visa cards available, the Scotia Momentum Visa Infinite Card gives you the most cash back. It has a generous cash-back offer on groceries, subscription payments and fuel. It also quietly boasts about unlimited cash back earning potential. Plus, it has travel protections even though it is not a travel affinity card. This review is going to be easy!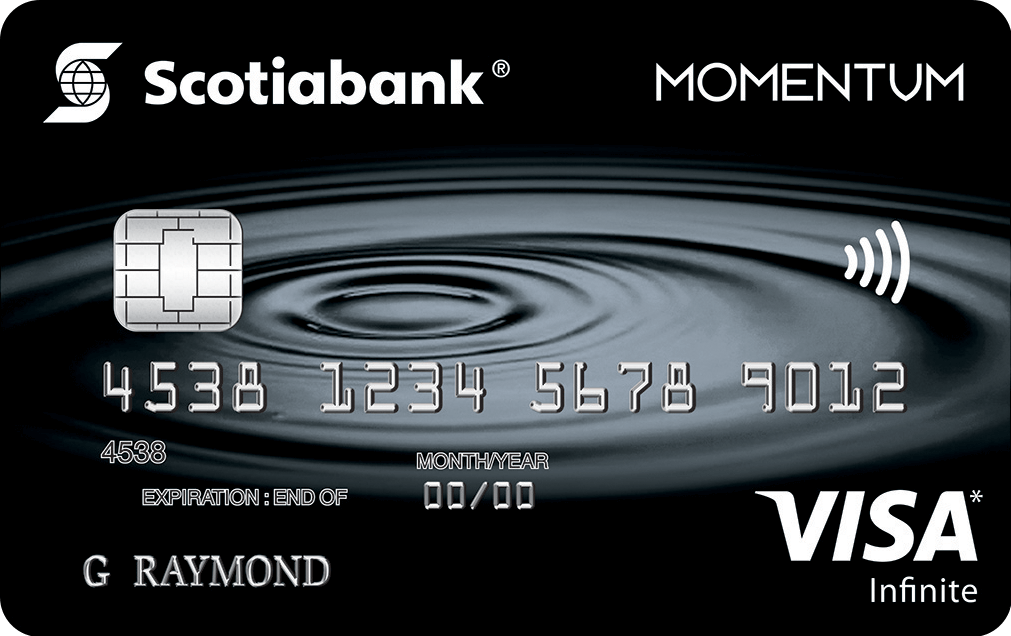 Annual fee: $120, waived the first year
Welcome Offer: 10% cash back on all purchases for the first 3 months (up to $2,000)
Interest rate: 20.99% on purchases,22.99% on balance transfers and cash advances
The Scotia Momentum Visa Infinite Card Welcome Offer
It is a quick $200 back in your wallet. OK, a maximum of $200 in your pocket. Why? The Welcome Offer is 10% back on all your purchases in the first 3 months, up to a maximum spend of $2000. As usual, read the fine print: the cash back is deposited in 2 installments. The first installment can take up to 7 months. That delay is not real bonus to the Welcome Offer. The card makes up for it a bit, though, with its transparency.
Scotia Momentum Visa Infinite cash back calculation
Is it strange to love a credit card site? Whoever designed the Scotia Momentum Visa Infinite pages needs a high-five. The site's points calculation lets you adjust your estimated monthly spend by category. Then it lets you see your potential cash back across all Scotia credit cards. 
4% cash back on groceries and automatic payments
That said, you can calculate if the card is worth your time. If you plug in a $2,000 monthly credit card spend, the calculator estimates that you get over $500 cash back in one year. Canadians who have a lot of bills including groceries should definitely consider this card. You earn 4% on these purchases up to a yearly limit of $25,000 CAN. Any extra earns 1% cash back.
By the way, the 4% applies to recurring billing too. Pay your insurance premiums or cell phone bill with your Scotia Momentum Infinite Visa and cash in on the 4% back. Streaming services like Netflix, as well and anything else that you pay automatically each month, become a little less cash intensive.
Scotia Momentum Visa Infinite gives 2% on transportation
You get 2% back on getting yourself from one place to another. You earn this on an annual spend of $25,000. After that, you earn 1% back on the extra. This includes filling up your car or someone else's at gas stations, paying at the pump, taking buses, taxis, trains, rideshare, and more. What might be more? If you take ferries, this might be good for you.
Get 1% on everything else
If you use your Scotia Momentum Visa Infinite for everything else that you buy, you get 1% back. Consider that when you buy travel or electronics. Heck, pay for university books with it! 
In fact, get your family on the card. You can get supplementary cards with your Scotia Momentum Visa Infinite Card. The annual fee is waived for the first year. However, your card earns cash back on purchases made on the extra card. Again, it just adds money back to your wallet.
Extra benefits for using Scotiabank's credit card
The trend is to give extra benefits to cardholders who are also banking customers. Scotiabank is no exception. Scotia Momentum Visa Infinite members who open select Scotia accounts can have their credit card's annual fees waived.
The credit card is also eligible for Scotia SelectPay. This is a Buy Now Pay Later (BNPL) service. Scotia SelectPay makes buying anything $100 or more less stressful. It is an installment service that is optional. You are not automatically signed up for it when you apply for the card.
Scotia Momentum Visa Infinite extra benefits
Do you enjoy the finer things in life? Benefits include concerts, travel, and wine, plus concierge services. You'll have access to the VIP lounge at concerts, and actually meet some musicians. If you're a wine drinker, you'll enjoy free tastings, vineyard tours, and discounts on the wine.
Scotia Momentum Visa Infinite insurances
I hate to say it but product insurance is becoming standard with most credit cards. It isn't a real differentiator anymore. Of course, your Scotia Momentum Visa Infinite has extended warranty, mobile device, and purchase protection insurance. 
Travel insurance and your credit card
The Card has all of the types of travel protections you want. When you use your card to pay for travel, car rental, hotels, etc., you are covered for:
Travel emergency medical
Flight delay including some cancellation benefit
Lost or delayed luggage
Travel accident
Rental car collision loss or damage
As with any credit card, the coverage is not optimized for your personal circumstances. Before you go on a trip, read the fine print of your personal insurance and your credit card insurance. You might need to buy extra travel insurance.
Should you get the Scotia Momentum Visa Infinite Card?
It has a lot of benefits for a card that offers travel protections. The card does not lock you in to any loyalty program and it doesn't force you to use their travel services. I like the freedom it gives people. There is no real limit to how much cash back you can earn in a year. There is a $25,000 spending limit for the 4% and 2% cash back offers. However, any amount spent over the $25,000 threshold still earns a 1% return. You also have access to an installment plan and savings through Scotiabank on banking services.
Scotia Momentum Visa Infinite Rating
| | |
| --- | --- |
| Introductory Offer: | 3.5/5 |
| Rewards | 4/5 |
| Rates & Fees: | 3.5/5 |
| Perks & Features: | 4/5 |
| Total | 3.75/5 |
Features of the Scotia Momentum Visa Infinite Card
Additional cards earn cash back on purchases
Supplementary cards cost $50 annually but there are ways to waive the fee
Eligible grocery and recurring billing payments earn 4% cash back
Eligible daily transit and fuel purchases earn 2% cash back
All other eligible purchases earn 1%
Visa Zero Liability policy
All standard insurances like travel, mobile device, extended warranty, and purchase protection
Incentive for Scotiabank account holders
Access to SelectPay installment plan
Possibility to get credit card protection insurance
Get VIP access: dining series, select hotels, wine country experiences and more.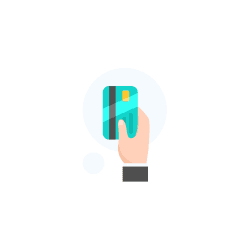 Find the best credit card for your needs