Scotiabank Value Visa Review for 2023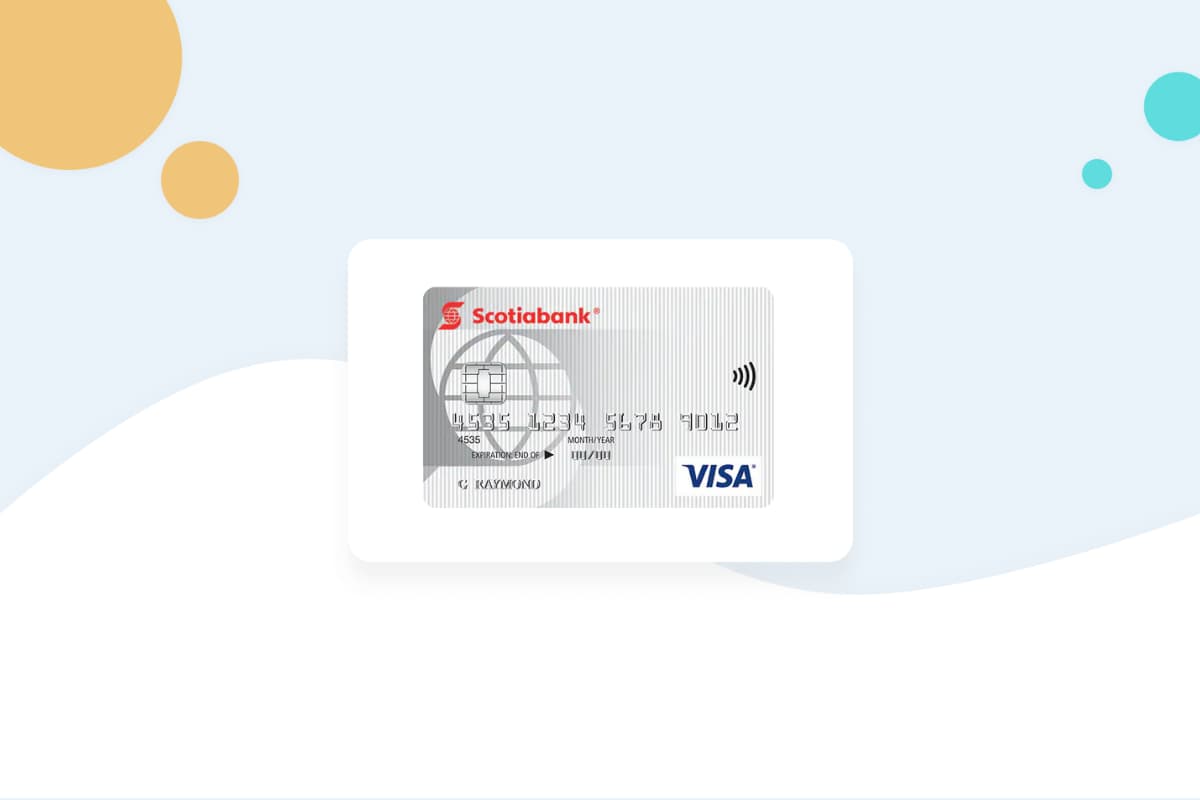 Should you choose a low interest credit card or a killer rewards card? About 1 in 3 Canadians don't pay off their credit card balance in full every month. If that's you, then a rewards card probably isn't your main focus, getting out of debt is. A low interest credit card like the Scotiabank Value Visa can save you a ton of money on credit card interest charges and help you get out of debt faster.
Not only does the Scotiabank Value Visa offer a super low interest rate for card purchases, but they also have a competitive balance transfer offer. If you have a balance on another card that's keeping you up at night, Scotiabank can help you get it under control. You might not get rewards, but the money you'll save on interest is a benefit you can take to the bank. Not to mention, getting out of debt is its own reward!
[Offer productType="CreditCard" api_id="5f32dd5563ae8636997fa6ab" id="145740″]
Scotiabank Value Visa Welcome Offer
As a new Scotiabank Value Visa cardholder, you'll get an introductory balance transfer offer of 0% for the first 6 months. After six months, your rate will adjust to the Scotiabank Value Visa standard rate of 12.99%; that's almost half the rate of most cards on the market!
Unfortunately, the promo offer is only available to those who have never had this card in the past, inducing those who were just supplementary cardholders. Also, you cannot transfer a balance from another Scotiabank credit card or account.
It only applies to balances transferred in from other non-Scotia cards. However, the promotional 0% rate also applies to cash advances. That means if you have some high-interest debt that's not a credit card, you can take a cash advance off your Scotiabank Value Visa and still get the 0% promotional rate as if you transferred a balance to the card. That's great flexibility to help you pay off other high-interest debt, like a payday loan for example.
Who is eligible for the Scotiabank Value Visa?
The Scotiabank Value Visa requires the same credit score range as most other cards on the market, which is usually a fair score of roughly 650 and higher. While there is no minimum credit score disclosed on the site, the higher your score the more likely you are to be approved. However, approval is never guaranteed and you'll need to consent to a credit check in order to apply.
You also need to meet other basic qualification requirements like age of majority in your province, Canadian citizenship or permanent residency, and no bankruptcies in the past 7 years. A nice feature of this card is the low minimum income requirement of $12,000 a year. The Scotiabank Value Visa comes with a minimum credit limit of $500, a manageable limit for credit newbies and those with modest incomes.
Scotiabank Value Visa rates and fees
The Scotiabank Value Visa is not known for its rewards and perks. On the contrary, that's the trade you make to score an interest rate almost 50% lower than the industry average. This card is designed to help you get out of credit card debt faster by saving you money on interest charges.

The Scotiabank Value Visa comes with a standard interest rate of 12.99% for card purchases, cash advances, credit card cheques written on the account, and balance transfers. However, if you open a new Scotiabank Value Visa, you'll get a promotional interest rate of 0% on balance transfers for the first 6 months, subject to a 1% transfer fee. In addition to that, this card also comes with a $29 annual card fee, and supplementary cards are free.
Are there any perks?
Ok, so you might be thinking there aren't any perks at all with this low interest credit card. I am happy to report that the Scotiabank Value Visa offers a discount up to 25% off car rentals through participating Budget and Avis locations. However, that's the only perk you'll get and seems to be a standard feature on almost all the Scotiabank credit cards. Still, it's better than nothing so take it!
If travel insurance is something you need, this credit card does not have it. You may be covered by your personal insurance already. However, you can always buy some yourself.
How to avoid interest altogether
The Scotiabank Value Visa is one of the Scotia credit cards compatible with their Scotia SelectPay feature, a Buy Now Pay Later (BNPL) plan built into your credit card. Eligible purchases of at least $100 or more can be converted into an interest-free payment plan through your Scotiabank online-banking account or mobile app. It's like an installment loan with a specific term and set monthly payments built right into your credit card. You get to choose the amount of time you need to pay it back, based on your budget. Instead of interest, you'll pay a flat fee based on the size of your purchase length of term you choose.
A more convenient way to pay
The Scotiabank Value Visa comes with some cool features to help you get through the checkout quicker. As with almost all cards nowadays, you can use the tap feature to pay for everyday purchases faster. You can also download the free Scotiabank mobile banking app to set up a digital wallet that lets you pay with our smartphone instead of the physical card. Look for the Visa payWave symbol at the checkout to use your phone for payment instead of the card. The Scotiabank Value Visa is also compatible with both Apple Pay and Google Pay.
Who is the Scotiabank Value Visa for?
The Scotiabank Value Visa is for anyone who wants to pay off their credit card or other high interest debt at ludicrous speed. It's also for anyone who maybe just wants to start building their credit score without fear of falling into the dreaded credit card debt trap. The interest rate is nice and low, ensuring more of your payments are going towards the actual balance and not crazy interest charges.
While you won't earn rewards or cash back with this card, you will get a great promotional offer on balance transfers with a low 1% transfer fee. In the end, you'll still be lining your pockets with savings. Once you crush that get-out-debt goal, there's nothing stopping you from moving onto a killer Scotiabank Scene+ card, there are plenty to choose from based on your preferences and shopping habits.   
Scotiabank Value Visa Rating
| | |
| --- | --- |
| Introductory Offer | 5/5 |
| Annual fee | 4/5 |
| Rates & Fees: | 4/5 |
| Perks & Features: | 3/5 |
| Total | 4/5 |
Perks & benefits
12.99% standard interest rate on purchases and cash advances
0% promotional interest rate offer on balance transfers
Up to 25% off car rentals at participating Budget and Avis locations
Compatible with Apple Pay and Google Pay
Pay with your phone with Visa payWave
Scotia SelectPay interest free financing plans on eligible purchases
Lower than average minimum income to qualify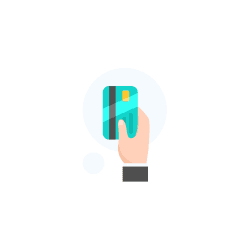 Find the best credit card for your needs