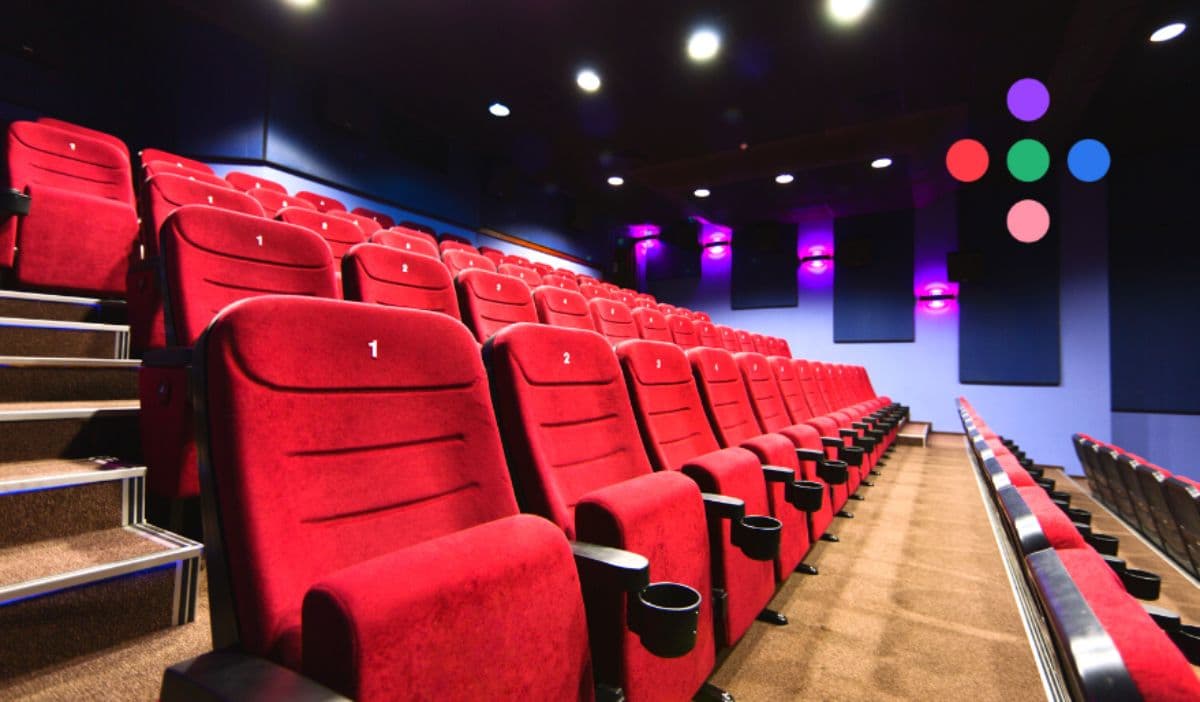 Up until now, who would have thought you could awaken our senses while saving money? Like diving into a Marvel action movie, two great superheroes, Scotiabank and Cineplex Entertainment, joined forces to make this dream possible! Their superpower comes in the form of Scene+ Rewards.
By creating the Scene+ loyalty program, these major institutions reward Canadian moviegoers based on their shopping habits. Now, they can exchange points for movie tickets and more.
However, Scene+ constantly evolves, making its range of choices one of Canada's favourite rewards programs. Over the last few months, the superhero family expanded to make room for a redesigned Scene+ program. These days, it generates point for purchases Canadian grocery store, pharmacies, health stores and more.
As a member, you can benefit from these new features and unmatched flexibility with your points.
This update to the Scene+ rewards program arose, among other things, from a new partnership with Empire Company Limited. Becoming co-owner alongside Scotiabank and Cineplex Entertainment, Empire allows you to earn points even faster. With the Scene+ rewards, you accumulate points based on your needs and tastes.
What is the Scene+ rewards program?
First, let's dive directly into the Scene+ novelties. Since August 2022, you can earn points when making eligible purchases at participating Empire grocery stores.
Additionally, as a member of the Scene+ rewards, you can earn points by using a Scotiabank debit or credit card. The accumulated points go toward rewards, such as travel, banking services, shopping, dining and more.
You can also continue to exchange your points for rewards at Cineplex Entertainment. This includes movies, dining and any purchases made at the Cineplex Store.
How to sign up for the

Scene+

rewards program?
It's easy! If you don't already belong to the Scene+ program, you can sign up directly on the Scene+ website. Just enter your email address, create a password and provide some additional information. It's quick and free!
Next, you have the option to download your membership card directly to your Scene+ app. You can also request a physical card at no cost.
Furthermore, you can add the Scene+ card to your Apple Wallet. When you open the Scene+ app, just choose the "Add to Apple Wallet" option and follow the on-screen instructions.

How to accumulate

Scene+

rewards points?
First, the most common way to earn points is by using a Scotiabank debit or credit card. Scene+ rewards add up quickly and, in some cases, multiply that way too.
Additionally, the Scene+ program allows you to accumulate points at Cineplex Entertainment and the Cineplex Store. Movie lovers will earn five points per dollar spent on admission tickets for any type of experience! Plus, you'll also earn five points per dollar on food and beverage purchases.
The same number of points applies to online purchases made at the Cineplex Store. For The Rec Room and Playdium locations, you get one point per dollar spent. More recently, Sobeys grocery stores allow you to earn points with personalized offers and weekly discounts.
The most sought-after partners
Who doesn't love enjoying life while accumulating points? That's what Scene+ has made possible for you, dear members.
When you make a purchase at a participating restaurant in the rewards program, you receive one point per $3 spent when you dine in or take out. With more than 700 partners, Scene+ includes restaurants like Harvey's, Swiss Chalet, East Side Mario's, Montana's BBQ & Bar, Bier Markt, Fionn Macool's and Kelsey's Original Roadhouse.
Under a new partnership with Home Hardware, DIYers earn 50 points for every $50 spent. When you've built up 1,000 Scene+ rewards point, you get $10 off your next purchase.
The next option appeals to travel lovers. Scene+ gives you the chance to travel and earn rewards! Yes, you read that right – rewarded for traveling! You'll earn three points for every dollar you spend on hotel stays and car rentals with Scene+ Travel, through Expedia. Moreover, some trips qualify for Scene+ points, even when you decide to pay the entire amount in points.
You know the next partners as big names in the technology world. When you make purchases at Apple, Best Buy and Rakuten, you will earn points. Additionally, you score up to a 20-percent discount at Rakuten, depends on current eligible offers. Every week, these partners present different and equally interesting deals.
Finally, Scene+'s newest partner, Empire, allows you to accumulate points on your everyday purchases. This perk gives you the opportunity to take advantage of all offers in promotional flyers for points online and in-store. These include IGA, Rachelle Béry, Les Marchés Tradition, Sobeys, Thrifty Foods, liquor stores and many more.
How to maximize your Scene+ rewards points?
Thanks to the flexibility and modernization of Scene+ rewards, you and all members can regularly enjoy the program's benefits. Before, Scene+'s predecessor primarily focused on entertainment. Now, you have additional ways to earn and exchange your points for rewards without waiting for long.
Of course, you should think about making your purchases at a partner store or on the Scene+ platform. This way, you ensure you have enough points to get the reward you want.
To maximize your points, share your account with a family member. By providing them with the Scene+ card number, they can accumulate points every time they visit a Scene partner in person or online. Moreover, a Scotiabank debit or credit card generates additional points.
How to redeem your

Scene+

rewards points?
Great news! Unlike many loyalty programs, Scene+ points maintain a consistent redemption value across categories. This remains true, no matter how you choose to use them.
For entertainment, you can redeem 100 points for $1 off a movie ticket, a movie rental or purchase at the Cineplex store. As for food and beverages, with 500 points you get $5 off.
At Rec Room and Playdium locations, when you redeem 500 points, you receive a $5 discount. This applies to food, music, movie tickets, tokens, snacks and activities at Playdium. Not bad at all!
Where to shop?
Scene+ rewards also allows you to exchange 100 points per dollar spent when you make a reservation on Scene+ Travel. As for dining, you can exchange 500 points for a $5 discount. This discount remains valid for food and, in some provinces, for alcoholic beverages.
Additionally, the program allows you to exchange your points for products in the Scene+ Apple or Best Buy store. You can also exchange your points for gift cards to more than 60 brands and retailers.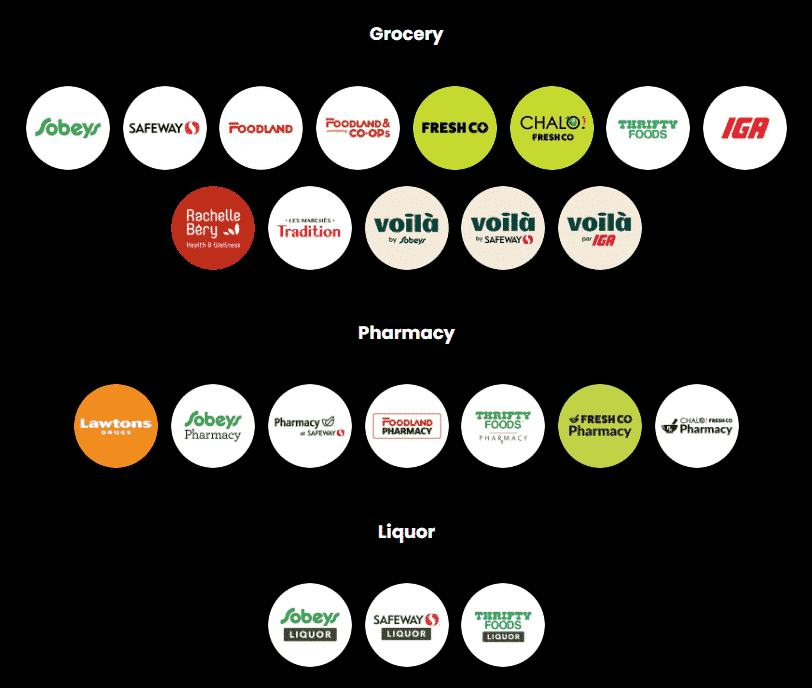 The new partnership with Empire also opens up an exchange of 1,000 points for a $10 discount on your purchases. This reward can be applied at grocery stores and pharmacies affiliated with the program.
Save the best for last, as they say! Scotiabank offers you the chance to use your points for a credit on your account. By exchanging your points, you will receive a sum of money paid directly onto your eligible debit or credit card.
How to use Scene+ rewards points to travel?
There are two ways to use your points to travel at a lower cost. First, book your trip through Scene+ Travel or through Expedia to redeem your points directly. Scene+ Travel operates as a travel service centre run by Expedia in the new Scene+ program.
You can also redeem your points for travel with the Apply Points to Travel feature. Further, you can redeem your points to pay for a portion of a trip you have already purchased. For up to a year after your purchase, you can apply your points to offset the cost of your trip.
Scene+ rewards help you book trips effortlessly using points. Use it to make a reservation on cruises, car rentals or independent hotels.
When you travel, you'll earn 3 points for every dollar spent on hotel nights and car rentals. Then, redeem your points in 100-point increments for $1 on your next getaway. Overall, Scene+ points reduce travel expenses for almost every cost of a trip.
Expiration of your SCENE+ rewards points
First, let's clarify that the changes made to the Scene+ program will have no impact on your Scene+ point balance. So, you will keep your current balance without any action required on your part.
If your account remains inactive for a period of 24 consecutive months, your Scene+ account will get cancelled. However, an exception applies when you have a Scotiabank debit or credit card. Please note that you cannot transfer Scene+ points.
The best credit cards for earning

Scene+

rewards points
Scotiabank offers a variety of credit cards, all designed to meet your lifestyle and shopping habits. However, navigating this unfamiliar world can sometimes feel overwhelming. Don't worry, we've got you covered! Thanks to our ingenious tool that compares credit cards, you can finally find the one that truly meets your needs.
Next, we want to help you search for the best credit cards for earning Scene+ points. So, our team has rolled up its sleeves to solve the mystery. These three Scotiabank credit cards that will allow you to maximize your points:
The Scotiabank Scene+ Visa Card
The Scotiabank Scene+ Visa makes for one of the most popular choices among Canadians. In addition to not having to pay a cent on annual fees, the interest rate on purchases is only 19.99 percent.
Moreover, this card earns two Scene+ rewards points when used at a Cineplex Entertainment cinema, cineplex.com and eligible grocery stores. For every dollar you spend on everything else, you will earn 1 Scene+ point. This includes car rentals.
Scotiabank Gold American Express Card
The Scotiabank Gold American Express Card costs $120 per year and charges a 20.99-percent interest rate on purchases. However, you can always try to negotiate credit card fees and get a credit to lower the cost. Nevertheless, this card remains one of the greatest credit cards for travel since it doesn't charge foreign transaction fees. Perfect for frequent travellers!
In fact, it received the award for the Top Travel Points Card with an Annual Fee from Rewards Canada. For instance, it offers you up six Scene+ rewards points at eligible grocery stores. Further, you get five points on dining, food delivery and entertainment then three points on gas, transit and streaming services. You also get several benefits, such as exclusive American Express offers, airport lounge access and more.
Scotiabank Platinum American Express Card
The Scotiabank Platinum American Express Card costs $399 per year. With a very low-interest rate of 9.99 percent, this card lets you earn two Scene+ points for every dollar spent on all your eligible purchases.
Furthermore, when you use your card, you face no foreign transaction fees. You also benefit from mobile device insurance and privileged access to airport lounges during your trips within Canada or internationally.
Our verdict on the

Scene+

rewards program
After extensive research on the subject, we sincerely believe in the benefits put forth by the Scene+ rewards program. Primarily, the program caters to your everyday needs. Moreover, you get to enjoy a good meal or an evening at the movies with your loved ones. All this unfolds thanks to the rewards you earn when you take advantage of Scene+ rewards and its many partners.
Program summary:
How to sign up for the SCENE+ rewards program

You can join the program quickly and for free by signing up on the

Scene+ website

.

How to accumulate points

Make everyday purchases at a SCENE+ partner.

Acquire a debit or credit card with Scotiabank.

Best credit cards for accumulating points

Scotiabank

Scene+ Visa

Scotiabank American Express Gold

Scotiabank American Express Platinum

Program features

Your points do not expire (unless unused for 24 months)

. Consistent redemption value of

Scene+

points.

Program includes 9 major categories where you can accumulate and redeem points (groceries, travel, movies, entertainment, retail, dining, banking, home improvement and pharmacy).

Program Benefits

Flexible and continuously innovative program.

You accumulate points on your everyday purchases.

Point accumulation increases when paired with a Scotiabank debit or credit card.
SCENE+ summary
Frequently Asked Questions