TD Cash Back Visa Infinite Credit Card Review: the Anti-Inflation Credit Card?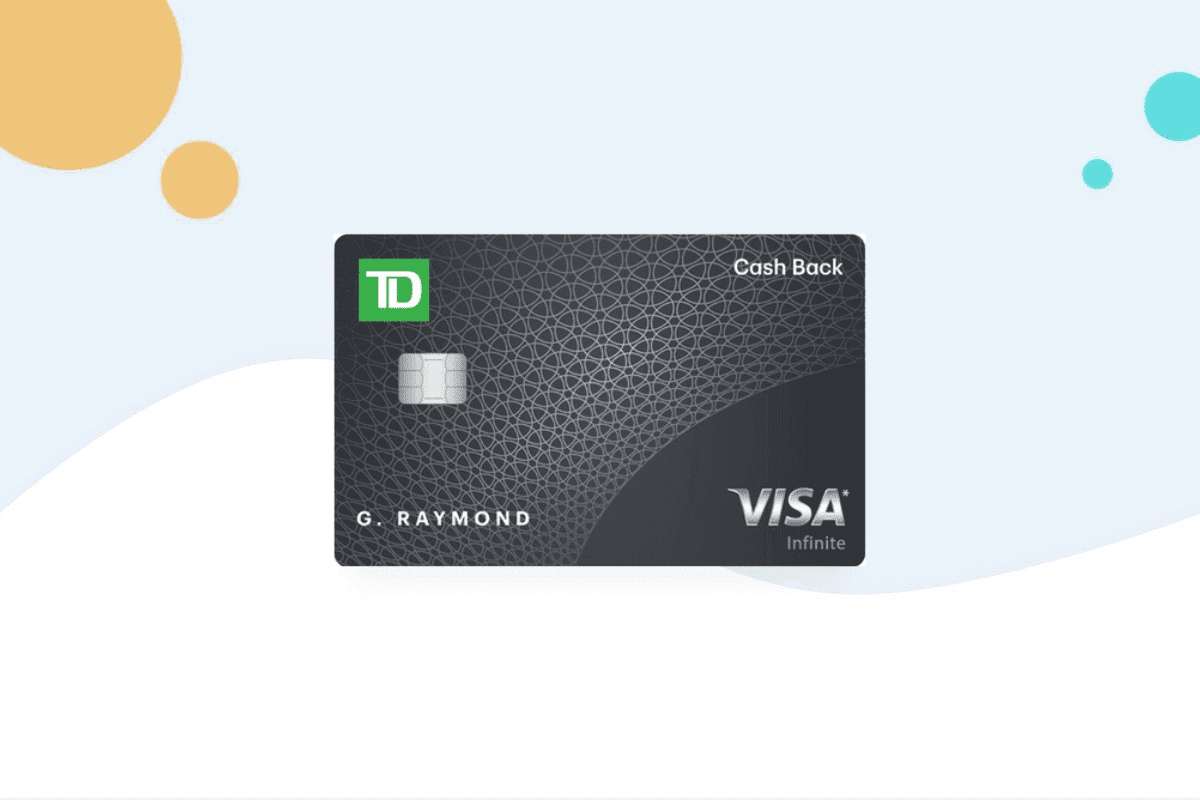 The TD Cash Back Visa Infinite* credit card is one of the best TD credit cards and routinely makes the list of the best cash back credit cards in Canada. It has a really impressive cash back rate and it lets you earn points and redeem points in ways that other credit cards don't. It is status, humble bragging, and shrewd spending acumen rolled up into a credit card that might as well have its own Instagram account. In short, there is a lot to this card, not the least of which is the potential to earn 3% cash back on $15,000 in purchases in each of three important categories.
TD Cash Back Visa Infinite* benefits
Welcome Offer: 10% cash back for the first 3 months on up to $3,500 of eligible purchases
Decent $139 annual fee, rebated the first year
3% regular cash back rate on groceries, gas, and recurring payments
1% cash back on all other categories
Redeem cash back to pay off your credit card balance
Earn 50% more Starbucks Stars with your TD Cash Back Visa Infinite*
Decent travel insurances
Access to Visa Infinite* Experiences
[Offer productType="CreditCard" api_id="6334640861728a40bc5d854b" id="221335″]
TD Cash Back Visa Infinite* Card Welcome Offer
The TD Cash Back Visa Infinite* credit card's Welcome Offer is a doozy. An attractive 10% in cash back for the first $3,500 spent on groceries, gas, and recurring bill payments in the first 3 months of having the card. That is potentially $350 in cash back.
Plus, the $139 annual fee is rebated for the first year. In order to get that rebate, you need to activate your card and make a first purchase within the first 3 months of opening the account. As always, conditions apply and you must apply and be approved no later than March 4, 2024.
Earning cash back after the Welcome Offer ends: no limits
You still earn a very good cash back rate once you reach the Welcome Offer's limit. The card gives you 3% in cash back dollars on eligible groceries as well as gas. Plus it extends to recurring bill payments set up on your account. So if you set up automatic payments for your insurance, cell phone, utilities, streaming services, or whatever, you get your 3%. The TD Cash Back Visa Infinite* capped the annual spending limit on pre-authorized payments at $15,000.
Wait. $15,000 is the annual spend limit for groceries? Then another $15,000 for gas? Plus another $15,000 in eligible pre-authorized payments? That is a possible $450 in cash back in each of 3 categories, or $1,350. The cash back continues to roll in if you use the TD Cash Back Visa Infinite* for all your other purchases too. You get 1% cash back when you use your card in all other categories.
Groceries and gas: the cash back helps
Sure, $15,000 sounds like a lot of money. Do you think that you'll never reach that amount? Well, the average Canadian family of 4 might spend $14,767 on groceries this year. At the time of writing, the lowest price for a litre of regular gas in Montreal is $2.14. In Toronto it is $2.10. If your gas tank holds 50 litres, your fill up costs between $105 and $107 . If you have more than 1 car or fill up more than once a week, you might spend $15,000 on gas in a year.
Redeeming your TD Cash Back Dollars
TD Cash Back Visa Infinite* benefits you the more you use it. Aside from theStarbucks program, you get a lot of cash back with the TD Cash Back Visa Infinite* credit card. Plus, TD has made it easy to turn your cash back into usable dollars. You can redeem as little as $25 in cash back and put toward your credit card balance.
TD Cash Back Visa Infinite* and earning more at Starbucks
Honestly, TD is doing something pretty cool with its branding and perks. TD credit cards, like the TD Cash Back Visa Infinite*, give you 50% more Starbucks Stars when you purchase at Starbucks or Starbucks.ca. Think of how fast those Stars add up to free java. Starbucks has more premium branding than other popular Canadian coffee shops, so when TD aligned itself with Starbucks, it meant something. I will leave it to you to figure it out. Seriously, as soon as there is a LuluLemon loyalty program, TD is going to jump on it. Remember I said that.
Other TD Visa Infinite* perks
The Visa Infinite* program gives you access to experiences. While it might not be pres-sale access to concerts, these perks give cardholders access to a lifestyle.
Visa Infinite* Concierge is available 24-hours a day, seven days a week. It helps you get more from your travel, your shopping and your TD Cash Back Visa Infinite* credit card.
Visa Infinite* Luxury Hotel Collection offers exclusive benefits when you book your stay through the collection featuring over 900 amazing properties.
Visa Infinite* Food and Wine Experiences give you exclusive access to gastronomic events at some of Canada's top restaurants. It also includes premium benefits at participating wineries in British Columbia and Ontario.
TD Cash Back Visa Infinite* insurances
This is important: your credit card is a good source of travel insurance but they might not be comprehensive. You might need to get your own travel insurance if you are over age 65 or if you have other requirements that your credit card insurance doesn't cover. However, the TD Cash Back Visa Infinite* has a pretty good insurance lineup.
TD Cash Back Visa Infinite* travel insurances
TD has great online tools. One of the best ones right now is their Credit Card Travel Insurance Verification Tool. You just put in some information like how many people are traveling and how much of the trip you're paying with your TD credit card. The tool shows you how much travel coverage you get. That type of clarity is a nice thing to have.
Emergency travel medical insurance: with the TD Cash Back Visa Infinite* credit card, you and your dependents are covered with a maximum of $2,000,000 each in emergency travel medical insurance. As long as you or your immediate family members traveling with you are 64 years-old or younger, you have 10 days of travel emergency coverage. If you or your spouse is aged 65 or older, you are covered for only the first 4 days of the trip. While you can buy more coverage with TD you can also shop around elsewhere. Also, be sure to check with the insurer in case you do need medical help: they only reimburse eligible expenses.
Delayed and lost baggage insurances: Each insured person is covered up to $1,000 toward the purchase of essentials like clothes and toiletries if your baggage is delayed more than 6 hours or lost.
Auto rental collision/loss/damage insurance: Use your Canadian TD Credit Card to charge the full cost of a car rental to get the Collision/Loss Damage coverage at no additional cost. Again, this has its limits. You are covered for 48 consecutive days and for most vehicles that carry 8 passengers or less. Always check the policy to see if it conflicts with the rental agreement.
Other insurance
Almost all credit cards offer some type of purchase and extended warranty insurance. The TD Cash Back Visa Infinite* card covers the first 90 days for items purchased with the card. It includes damage or if the product is stolen. It is pretty standard.
TD Cash Back Visa Infinite* extras
The TD Cash Back Visa Infinite* has 3 extras that you don't know that you need.
You can save a minimum of 5% to 10% off of the base rate at participating Avis or Budget car rental stores.
Free membership to Deluxe TD Auto Club roadside assistance
You can turn any regular purchase over $100 into a payment plan. Again, this is something whose terms and conditions you need to read and understand before committing to it.
Bottom line: is the TD Cash Back Visa Infinite* worth it?
Yes. The annual fee is reasonable and the cash back has no real limit. TD Cash Back Visa Infinite* seems to understand that inflation is soaring and that extending the eligible amounts for 3% cash back on groceries, gas, and recurring bills is an act of kindness.
Extending the Welcome Offer to specifically target food bills, as well as unpredictable gas prices, is something most cards don't address. TD also understands how Canadians treat themselves.
Yes, travel is great, but for a lot of people, Starbucks is an everyday splurge. It is like TD tapped into a need for immediate gratification. In all, the TD Cash Back Visa Infinite* is a solid Visa card with a strong cash back program and the required insurances to make the card attractive.
If you have at least $60,000 in annual personal income or a minimum of $100,000 in annual household income, the TD Cash Back Visa Infinite* makes sense to add to your wallet.
TD Cash Back Visa Infinite* Rating
| | |
| --- | --- |
| Purchase Interest Rate | 4/5 |
| Cash advance interest rate | 4/5 |
| Balance transfer | 4/5 |
| Annual Fee | 4/5 |
| Cash back | 4/5 |
| Welcome Offer | 4.5/5 |
| Purchase insurance | 4/5 |
| Extended warranty insurance | 4/5 |
| Travel insurance | 4/5 |
| Emergency medical travel insurance | 4/5 |
| Other Perks | 4.5/5 |
| Overall rating | 4.09/5 |
Compare the TD Cash Back Visa Infinite* with other cards of the same type and find the right one for you!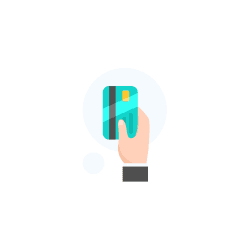 Find the best credit card for your needs