FICO Credit Score in Canada: What Is It and Why Does It Matter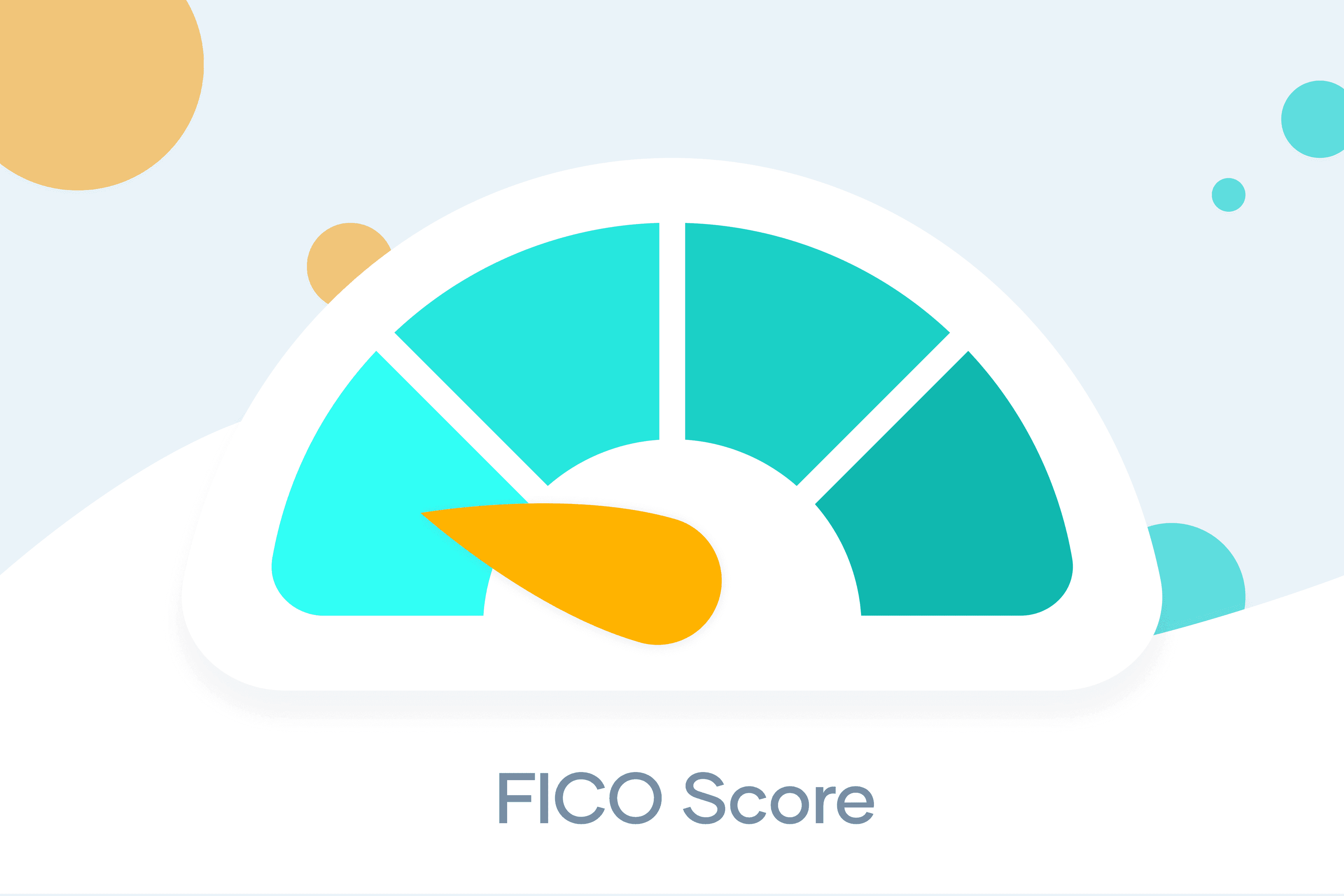 Your credit score includes three powerful numbers, known as a FICO score, which can determine a lot in your life. If your credit score is low, you may not be able to get loans and if you do, they'll include high interest rates. You will have a hard time gaining access to credit cards and it may even hinder your ability to rent a place or obtain a certain job.
Canadians with similar financial means had varying scores depending on the website they used. The four websites used for credit scores in Canada include: Credit Karma, offered for free, Borrowell which is also free, Equifax and TransUnion, both of which cost $20 per month for credit monitoring.
Some Canadians that have done their due diligence of comparing credit scores found that Borrowell said they saw a below average with a credit score of 637 while their Credit Karma score was 763 with a label of "very good" attached to it. Even further, Equifax gave a score of 684 and TransUnion came up with a credit score of 686.
What is FICO?
The FICO Score, often called a Beacon Score, is a three-digits number that determines whether your credit is good or bad. FICO, which is short for Fair Isaac & Company, is a US based company that sells its proprietary scoring methodology to Equifax and TransUnion. Unlike those two companies, FICO is not a credit bureau and does not collect credit information on Canadians. As a result, the FICO score is always based on the information collected by credit bureaus and helps lenders decide whether you're a risk to loan money to. The FICO Score will determine how much you can borrow, interest rates, and how long you have to pay back the loan.
When you apply for credit, lenders have the FICO Score to turn to as a quick, consistent way to get information about your finances. It summarizes your credit report and measures a few things like:
How long you've had credit.
Amount of credit you have.
How much available credit is being used.
If you've paid on time.
FICO scores are calculated on your credit information. You can increase the score with good habits like carrying less than 30% debt at any given time and paying bills on time.
Not only does a FICO Score help lenders make smarter, quicker decisions about who they loan money to, it also helps people like you get fair and fast access to credit when you need it. Because FICO Scores are calculated based on your credit information, you have the ability to influence your score by paying bills on time, not carrying too much debt and making smart credit choices.
Is a FICO Score the same as a credit score?
Yes, the two go hand in hand. However, consumers in Canada don't have access to it. While Borrowell gives you access to the proprietary Equifax credit score, Credit Karma displays TransUnion's own credit score. Both Equifax and Transunion also provide the FICO credit score, but they only provide it to lenders; they don't make it available to Canadian consumers.
FICO Score ranges
Your credit score is not fixed for life. It changes with time and your payment behaviour. However, there are ranges that tell lenders if you are Poor, Fair, Good, Very Good or Exceptional with credit.
Poor 580 or less: Your score is below average and lenders will see you as a risky borrower.
Fair 580-669: Your score is still below average but you may still get approved for loans.
Good 670-739: Slightly above average and most lenders will consider this a good score.
Very Good 740-799 Very good: Above average and lenders will see you as a very dependable borrower. You'll likely be offered good interest rates.
Exceptional 800+: Well above average and lenders will see you as very dependable, offering you the best interest rates available.
Hard and soft credit checks
The majority of Canadian lenders use the FICO Score, including major banks. Consumers aren't able to access their FICO Score without going through a major bank. You've got a soft and hard credit check option and your FICO Score is known as a hard credit check. The hard check is where a business runs a credit check but the lender isn't allowed to share this report with you. They can talk about the information they see and provide you with insights however.
A hard check may be necessary, but it does come with risks to you as it can impact your credit score negatively. If you do many hard inquiries in a short amount of time, lenders may end up deeming you as risky. A soft check doesn't impact your credit score however.
What you're going to find is that your hard credit check will give you the true FICO Score where a soft check is less likely to do the same. You may have a lot better credit than a soft check credit score provides. Credit lenders use the FICO Score, which gives a more concise score than a soft credit check. The FICO Score and the percentages that a lender sees is as followed:
Payment history : 35%
Amount owed: 30%
Length of credit history: 15%
New credit: about 10%
Types of credit used: about 10%
What you'll see when you use a soft credit check as a Canadian:
Often when you ask for a credit check through free services like Borrowell and Credit Karma, you just get a 3 digit score that represents your credit score. You may get some insights but they don't necessarily break everything down. That said, Transunion has some extra information that tells you things like how many credit checks are on your file, your shopping habits, and other neat information.
Complicated system
The free services that allow Canadians to get their credit score for free like Borrowell and Credit Karma don't charge anything to you. They make money by arranging loans and credit cards through the credit product companies. However, the FICO Score is the gold standard of credit score. This is reflected by the fact that lenders like big banks in Canada use this as their go-to for determining risks of loaning to individuals.
While Canadians can't access their score, Americans can by going through FICO's website. When they do get their credit rating from FICO, it doesn't negatively impact their credit rating. FICO has openly said they're willing to bring the same access to Canadians, but it's entirely up to lenders in Canada.
A better approach to a credit report
Experts say that a better approach in monitoring financial status would be to focus more on the credit report instead of the credit score. The credit report allows greater accuracy and finer details of each individual. A credit report fully describes your financial situation including a list of the following :
Bank accounts
Credit cards
Inquiries from lenders
Bankruptcy
Student loans
Mortgages
On-time payments
Other debts
Instead of putting all your attention towards gaining a high credit score, think about your spending patterns. If you're modest with spending, this will reflect well and boost your credit score. Paying off debt and increasing savings are ways you can improve your credit score while actually improving your financial situation.
[Offer productType="OtherProduct" api_id="5f35480892ec22115033b309″ id="215977″]
Why does the FICO Score matter?
A FICO Score helps you gain access to credit that you might need for getting an education, mortgages, or car. A good score can save you thousands of dollars as you'll pay lower interest and fees. With a high score, lenders are willing to give you the best rates because you're considered low risk when it comes to paying back your loan.
Lenders will deem a score of 670 or better as Good credit with low risks involved. The higher the score, the lower the risk. As your credit report is changing all the time, it also means your FICO Score is being updated. So if you don't have a good credit score through them, this can change quite quickly.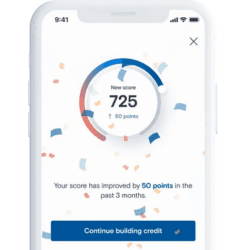 Credit Building by KOHO
Take out a line of credit, pay it off on time and build your credit history. We'll be with you every step of the way.
Only $10/month for 6 months