TransUnion Credit Report: How to Get It and How to Interpret It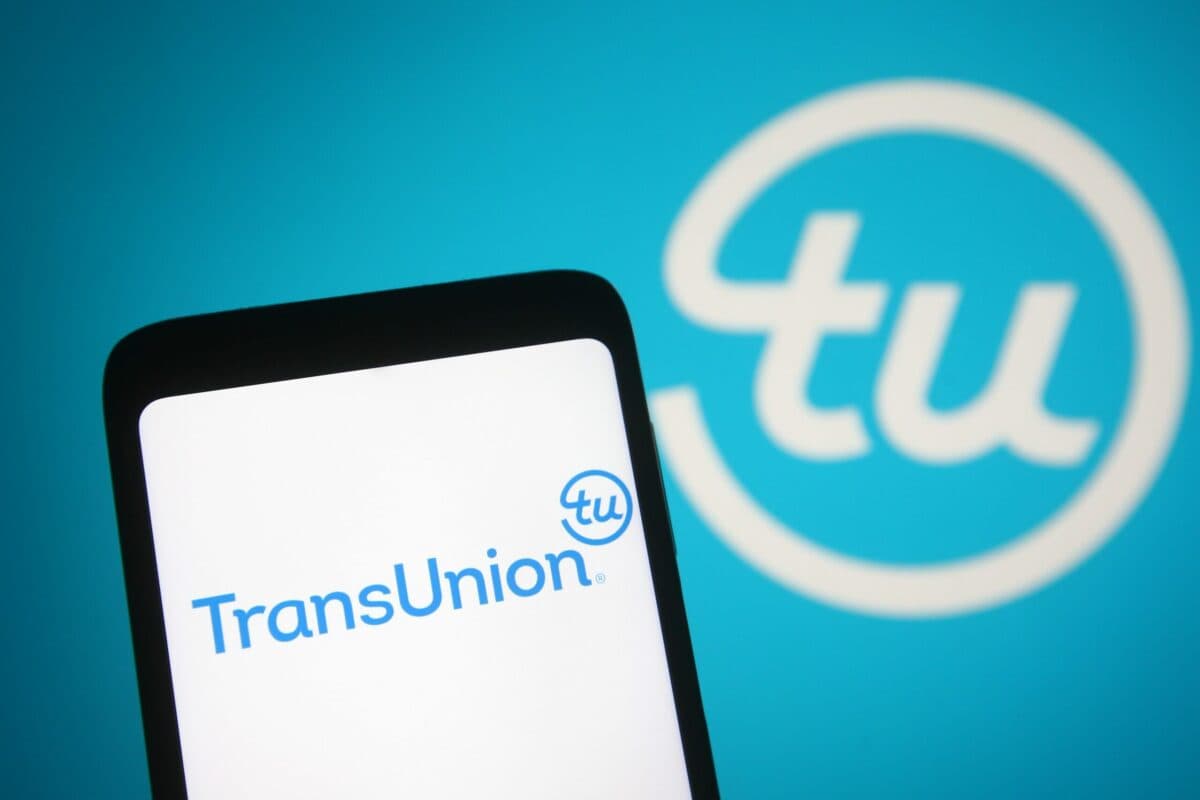 Your credit score has major implications on your day-to-day life, determining whether you are able to get a mortgage, lease a car, or even sign up for a credit card. However since it is difficult to view your entire credit history, you may be unaware of factors that are lowering your score. Worse yet, if your file contains a mistake, potential creditors may be more likely to deny your application. Fortunately, TransUnion's credit report makes it easy to review your credit history, allowing you to better understand your credit score and ensure that all of the information on your file is accurate.
Before checking your credit report, it's important to understand the basic mechanics of credit score : what's on your credit report, ideal scores, how to increase your score, and so on. You may notice that some inquiries can lower your credit score. Fortunately, this isn't a risk when requesting your credit report: checking your own report is considered to be a soft check, so it does not count against you.
Obtaining your TransUnion credit report
There are several ways to request a copy of your TransUnion credit report. To obtain a copy online, you will have to create an account with the agency. First, navigate to the TransUnion website and either create a new account or login. If you are creating a new account, be sure to check for a promotional rate. Once you have signed in, navigate to your credit report.
If you would prefer to request your credit report by mail, you can call TransUnion at 1-800-663-9980 between 8:00 am-8:00 pm EST on weekdays. Upon providing your financial information, TransUnion will mail you a copy of your credit report. Alternatively, you can write to TransUnion at the following address to request a physical copy of your credit report:
Consumer Relations
3115 Harvester Road,
Suite 201 Burlington ON L7N3N8
Interpreting your TransUnion credit report
TransUnion credit reports are extensive, so they can be overwhelming at first glance. However, each report is broken down into sections. If you evaluate one section at a time, the credit report will become much more manageable.
If you don't see a particular section on your credit report, don't panic. Not all sections appear on each person's credit report. For example, if you have never dealt with professional debt-collection agencies, your report may lack the "Collections" section.
Basic demographic information
At the top of the credit report, you will find your personal information and TransUnion account codes. It is important to make sure that your name, phone number, previous and current addresses, social insurance number, if provided during signup, and phone number are all correct. If there are any errors, the rest of your report may not be accurate.
Special messages
The special messages section contains unique file traits, such as TransUnion being unable to locate your credit history. Common messages and their causes include:
ID mismatch alert: Your address or last name may not match your social insurance number, you may have made 4+ inquiries in the last 60 days, or your postal code may be incorrect.
High risk fraud alert: Your personal information, i.e. phone number, address, may have been associated with fraud in the past, your address may be registered as a commercial address, or your social insurance number may be incorrect.
Identity manager verification: Verifies whether or not the information you provided to TransUnion is likely correct. This section also provides an identity or fraud score, which determines your account's likelihood of fraud.
Model profile
This section evaluates the likelihood of optimal financial behaviour in the future. The Vantagescore alert score contains your credit score, while the TransUnion bankruptcy model score predicts the likelihood of future bankruptcy. Next to each score, you will find any risk factors that may affect them.
If any of your current debts have resulted in voluntary repossession, been passed along to a collections agency, or were charged off to bad debt, a line that reads "***ALERT***" will appear at the top of the Model section. This line will also appear when you have a negative public record on your account.
TransUnion Credit Summary
The Credit Summary section contains your credit history. Depending on which option you select, the report will either contain your lifetime credit history or your history over the past 12-months. Underneath the header, a line of abbreviations and statistics paint a portrait of your overall credit activity. This section includes the following information:
PR: The amount of public records on your account.
COL: The amount of accounts that were sent to a collections agency.
NEG: The amount of accounts with a negative balance that are 30+ days past due, have led to repossession or been written off as bad debt, or have been sent to a debt collection agency.
HSTNEG: The first number contains the amount of accounts that were sent to a collections agency, led to repossession, were written off as bad debt, or are 30+ days past due; the second number conveys how often the accounts fell into one of the aforementioned states.
TRD: The total amount of trades on your account. This includes all revolving and line of credit accounts, instalment accounts, mortgage accounts, and open accounts associated with your profile.
RVL: The total amount of revolving or line of credit accounts on your account.
INST/MTG/OPN: The total amount of instalment accounts ("INST"), mortgage accounts ("MTG"), and open accounts ("OPN") on your profile.
INQ: The total amount of inquiries on your account.
Finally, you will see a breakdown of current accounts. The headings should be interpreted as follows:
HIGH CRED: The most you have ever owed on a particular account.
CRED LIM: Your maximum credit limit.
BALANCE: Your current credit balance.
PAST DUE: The amount owed that is past due.
MNTHLY PAY: Your monthly payment.
AVAILABLE: Your percentage of credit currently available.
TOTALS: The total for each row.
Public Records
The Public Records section includes any civil judgements, tax liens, bankruptcies, and other public financial record information. The duration of each entry on your file will depend on local laws. Yes, they have access to this kind of thing.
Collections
The Collections section lists any accounts that have been passed along to a debt collections agency. The name of the agency, the customer's account number at the collection agency, TransUnion's reporting subscriber number, the original balance and debt remaining, the name of the original creditor, and the current account status are all listed.
Trades
The Trades section outlines your buying and payment patterns. The following abbreviations and information are included in this section:
SUBNAME: An abbreviated form of a creditor's name.
ACCOUNT #: Your account number with the creditor.
ECOA: A code that represents the type of account ownership. The most common codes include "I" for an individual account, "A" for a shared account, "M" if you are the owner of account that has co-signer, and "S" if you are a co-signer on account. A full list of ECOA codes can be found on TransUnion's credit report guide.
SUBCODE: The creditor's Kind of Business (KOB) Classification, which provides each industry with an alphabetic representation. For example, "A" corresponds to automotive, "B" corresponds to banks, and so on. A complete list of these codes can be found in TransUnion's aforementioned credit report guide.
COLLATRL/LOANTYPE: The type of loan.
OPENED: The date on which your account was opened.
VERIFIED: The date on which your account was last updated.
CLSD/PD: The date your account was closed or paid.
HIGHCRED: The highest balance ever on your account.
CREDLIM: The credit limit of your account.
BALANCE: The amount you currently owe.
TERMS: Your minimum payment amount and, if applicable, payment frequency.
PASTDUE: The amount that is past due as of the verified date.
REMARKS: Notes added by your creditor or furnisher.
MASDELQ: The date your account became overdue, if applicable.
AMT-MOP: The total dollar amount of the delinquent account and the account's Manner of Payment (MOP).
PAYPAT:  Your payment pattern and rating or Manner of Payment over time. Depending on the settings selected, this section may show your Manner of Payment over 12 or 24 months. Each number represents a different month.
MO 30/60/90: The first entry contains the number of months being summarized, while the second, third and fourth entries respectively describe the amount of times that the account has been 30, 60, or 90 days past due.
MOP: The current Type of Account (see: ECOA) and Manner of Payment code.
Inquiries
The Inquiries section contains information about companies that have viewed your credit file over the past two years. For each occurrence, the company's name and TransUnion code are listed, along with the date of their request. This is where hard an soft credit checks are seen.
Consumer Statement
If you have requested that an explanation of facts or extenuating circumstances accompany your credit file, they will be listed in the Consumer Statement section. You may also wish to include statements here that protect you against fraud, such as a warning against modifying your account.
Inquiry Analysis
The Inquiry Analysis contains some of the contact information that you provided when applying for credit in the past 90 days. This information may include your name, address, telephone number, or employment.
Credit Report Served By
This final section certifies that the credit report was provided by TransUnion. It also includes contact information should you have any concerns.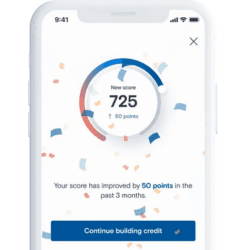 Credit Building by KOHO
Take out a line of credit, pay it off on time and build your credit history. We'll be with you every step of the way.
Only $10/month for 6 months