7 Best Bitcoin Wallets in Canada for 2023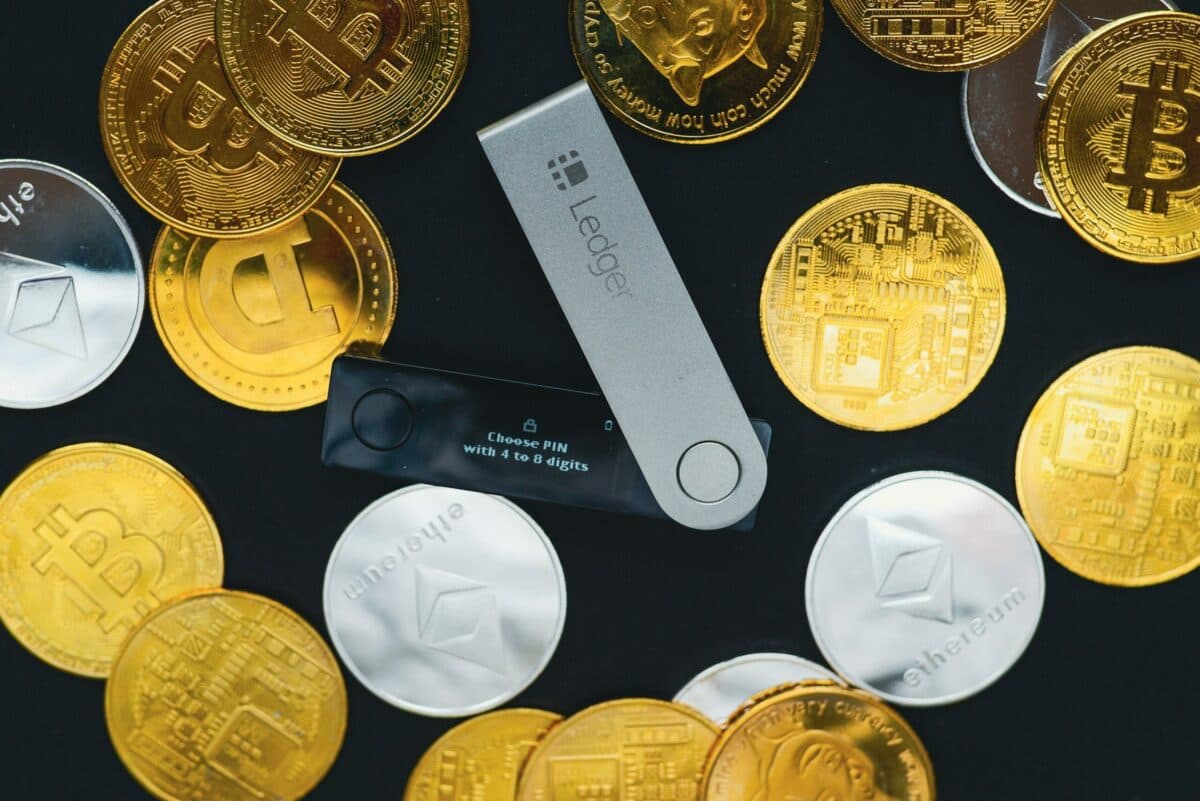 Bitcoin has emerged as the digital gold of the world. The father of all cryptocurrencies and the reigning king of the crypto market, Bitcoin has made its way to every mainstream media outlet and has been crowned as the best asset of the decade with its astronomical returns.
Just how good was Bitcoin's return? If you had invested $100 in Bitcoin in 2012, you would have nearly $320,000 in Bitcoins today. From the lightning network to the astronomical returns it has projected, Bitcoin has been a great asset over the years.
Launched in 2009, Bitcoin is the world's first cryptocurrency by market cap. Trading at $43,000 per token, the Bitcoin network is almost worth $1 trillion, the only asset to be so. In addition, Bitcoin has an impressive daily trading volume of $21 billion, according to CoinMarketCap.
Bitcoin is highly regarded because it dictates the crypto market and is adopted by mainstream institutions, consumers, businesses, and investors. In addition, Bitcoin initiated the cryptocurrency space by introducing blockchain technology to the world and the power of decentralized peer-to-peer money. Today, since Bitcoin's initiation of cryptocurrencies, over 16,831 unique cryptocurrencies are listed in the market.
The Bitcoin network created a revolution by introducing decentralized money and disrupting traditional financial institutions with its utility, features, value, and core principles. Today, Bitcoin is the most valuable cryptocurrency in the world. Bitcoin is exchanged safely on many cryptocurrency platforms in Canada.
While Bitcoin is traded on many cryptocurrency exchanges, it isn't stored like traditional money. Bitcoin's vision laid the cornerstone for what cryptocurrencies are today, and it can be seen changing the future of traditional finance, money, and other sectors one step at a time. It makes sense that a new currency would need a new way to stay safe and accessible. In this article, we'll be listing some of the best Bitcoin wallets you can get in the market right now. 
[Offer productType="OtherProduct" api_id="654eb0f802bd0862ad64a8e5″]
What's a Bitcoin wallet?
Before we can understand what Bitcoin wallets are and how they work, we need to solidify our basic concept of the Bitcoin token. The Bitcoin token (BTC), is the main utility token of the Bitcoin Network. BTC powers everything on the Bitcoin Network, from transactions to mining to layer-2 solutions.
A Bitcoin is composed of keys that allow users to prove ownership of a specific token. Now, these keys are typically a set of encrypted characters paired to a private key and public key. Each Bitcoin has a unique public and private key. The public key allows users to receive transactions from other users on the network, while the private key allows users to gain ownership of the tokens sent to the address.
Private keys are key in helping users prove ownership of their tokens and allowing them to access the assets linked to their public addresses. If your private key is compromised, hacked, or lost, you could lose your assets forever, considering the decentralized, anonymous, and immutable nature of blockchain technology. There are stories in the media about people who have a lot of money that they cannot access because they lost their private keys.
A Bitcoin wallet, like any other crypto wallet, is an interface that provides users the ability to safely store, transfer, and spend their Bitcoins. A BitcoinWallet has an array of various features, from dealing with private keys and public keys to providing an interactive and immersive user interface to monitor your balance, send money, and do other important operations. A Bitcoin wallet is decentralized, extremely accessible, and easy to use.
A Bitcoin wallet comes in many shapes and forms, each unique to its own features, advantages, and disadvantages. Typically Bitcoin wallets are categorized into three types:
Hardware Wallets
Software Wallets
Exchange Wallets
What are the 7 Best Bitcoin wallets in Canada?
Now that we know what Bitcoin wallets are and how they operate, here's a list we've curated that are undoubtedly some of the best Bitcoin Wallets in Canada this year. To make things easier, we've divided our list into Hardware, Software, and Exchange wallets. Let's start with the hardware wallets:
Ledger Nano S
Ledger is a pioneer in the hardware wallet industry, with the Ledger Nano S being the market's first hardware wallet. Despite having fewer capabilities than its successor, the Ledger Nano X, it is still regarded as one of the most accessible and practical Bitcoin hardware wallets.
The Ledger Nano S now supports over 1500 different cryptocurrency coins and tokens, including Ethereum, Bitcoin, Stellar, Bitcoin Cash, EOS, and others. Based on its price and reviews, it's one of the market's cheapest, best, and beginner-friendly hardware wallets.
Ledger Nano X
The Ledger Nano X is a Bluetooth-enabled hardware wallet that has been all the rage lately. It improves on the shortcomings of its predecessor, the Ledger Nano S. It's one of the most popular Bitcoin hardware wallets on the market.
The Ledger Nano X is a deeply immersive and interactive hardware wallet that makes your life easier. It comes with a long-lasting battery, Bluetooth, and an OLED display. In addition, it shares several features with the Ledger Nano S, including interoperability with the Ledger Live smartphone software. However, this time you may use Bluetooth to link your Ledger Nano X to the app and manage your assets while on the road using your smartphone or PC.
The Ledger Nano X is one of the best hardware wallets on the market, thanks to improved security mechanisms and a comprehensive list of 1800 supported coins.
Trezor Model T
Trezor Model T, created by SatoshiLabs, is one of the most amazing and secure Bitcoin wallets on the market. The Trezor Model T was one of the first hardware cryptocurrency wallets to hit the market. It was first built for Bitcoin, but it now supports many other cryptocurrencies.
The Trezor Model T comes with a big interactive touchscreen for ease of navigation and crypto storage convenience. Furthermore, it includes a USB-C plug, allowing you to connect and control your Bitcoin from your smartphone without needing a computer. The Trezor Model T supports over 1600 different cryptocurrency tokens and coins, including Bitcoin, Bitcoin Cash, Dash, Litecoin, Zcash, etc.
Now, let's take a look at software Wallets:
Exodus
Exodus is a new and extremely functional Bitcoin wallet that supports numerous cryptocurrencies and has effective security measures, among other things. In addition, Exodus employs a straightforward and user-friendly user interface. It also has a built-in exchange and enables smart contracts.
Exodus is an excellent choice for beginners who are unfamiliar with the Bitcoin network. Exodus collaborates with many top cryptocurrency exchanges in Canada, including Shapeshift and others. Exodus allows users to store, transfer, receive and trade a variety of cryptocurrency tokens.
Exodus is available on both desktop and mobile platforms, and it supports over 130 different digital tokens, including Ethereum, Bitcoin, Bitcoin Cash, LiteCoin, and others.
Electrum
Electrum is a cutting-edge, reliable, and lightweight Bitcoin wallet that is compatible with macOS, Linux, and Windows. Electrum, which was released in late 2011, is a pioneer in the crypto wallet space.
Because Electrum is designed for experienced users, it includes features like configurable transaction fees and customizable security features. As a result, Electrum is, without a doubt, one of the most secure Bitcoin wallets in the market.
Finally, let's examine the exchange wallets:
Wealthsimple Crypto
Wealthsimple Crypto is a new cryptocurrency platform in Canada that has swiftly gained popularity due to its performance over the years. Wealthsimple is one of Canada's few successful fintech start-up, with over $10 billion in investment assets.
Wealthsimple Crypto provides a one-of-a-kind and highly functional web-based Bitcoin wallet powered by Gemini. Gemini is a regulated custodian with cold storage insurance coverage of more than $200 million.
Binance's Trust Wallet
Binance is the world's largest cryptocurrency exchange and has quickly established itself as a household name in the cryptocurrency industry. Binance's Trust Wallet has piqued our interest as one of the market's most amazing and robust Bitcoin wallets.
The Trust wallet, which was released in 2018, is regarded as one of the best Bitcoin mobile wallets available. The wallet supports Bitcoin, as well as a wide range of Ethereum-based tokens and NFTs. Furthermore, it is absolutely free to use.
Users can easily access, send, receive, and manage a wide variety of crypto assets, NFTs, and tokens using their phones or web browsers without fear of losing their data. Trust wallet now supports 53 blockchains and over 160,000 digital assets, with more being added by its developers on a monthly basis.
Frequently asked question about Bitcoin wallets
Are crypto wallets safe?
Hardware wallets are considered the safest wallets because they're not connected to the internet. Since many documented hacking instances take place on the internet, Hardware wallets eliminate a significant degree of risk from being compromised and hacked by not being linked to the internet.
What is the best Crypto wallet in Canada?
If you prefer security, hardware wallets such as the Ledger Nano X and Ledger Nano S are excellent choices. They are, without a doubt, one of the most user-friendly, engaging, and secure cryptocurrency wallets in Canada and the rest of the world. Furthermore, they offer a wide variety of crypto assets and allow you to stake and trade right from the wallet.
How much does a Bitcoin Cost?
The Ledger Nano S is the cheapest of the top Bitcoin hardware wallets we've listed, costing $79. Following that is the Ledger Nano X, which costs $159, and the Trezor Model T, which costs little more than $240.