Best Strategies For Investing in Crypto in 2022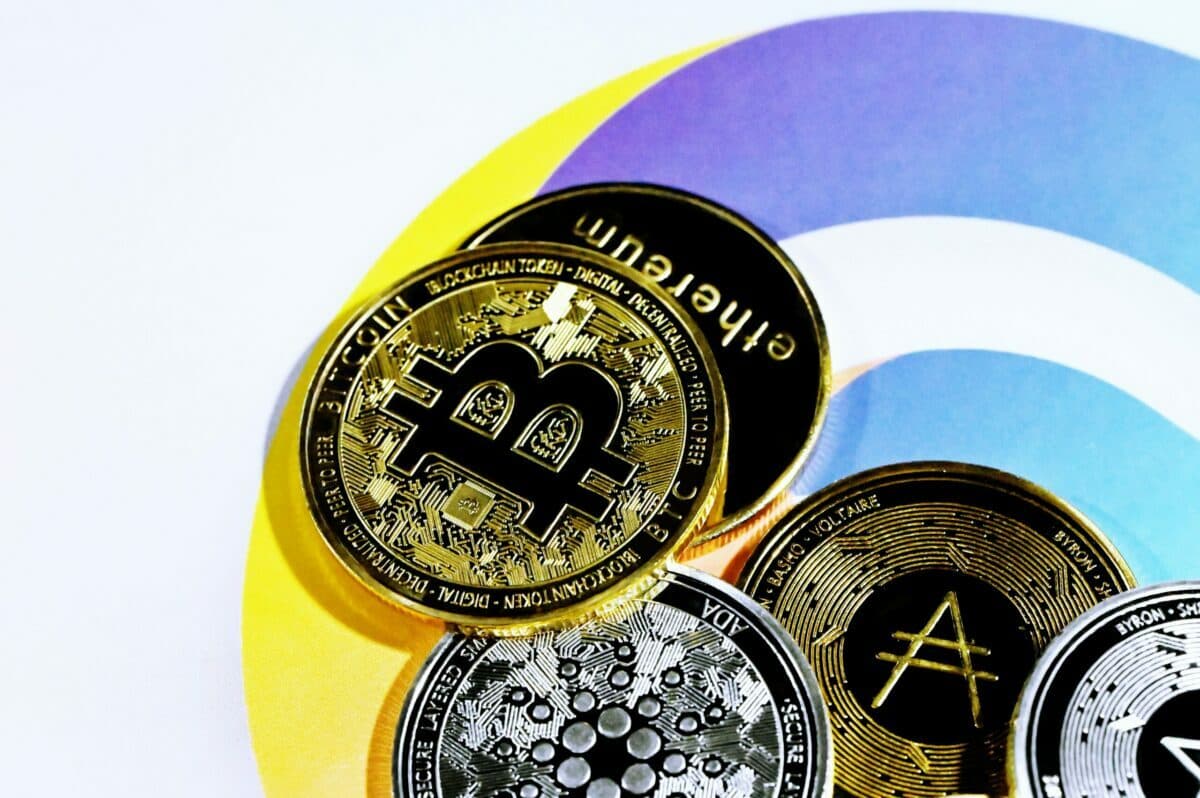 Sponsored by

---
The best strategy for making money in crypto is to start investing in it right now rather than later. Conditions never seem perfect at the time, and humans are always going to look back and see missed opportunities; hindsight is 20/20. With the help of Bitbuy, that doesn't have to be the case for you. Understanding how strategies work together helps you make better decisions and feel comfortable with the money you are investing. 
But like any other investment, you need to have a plan. The best strategies are in sync with one another. They fit together like pieces of a puzzle; painting a bigger picture instead of pulling investors in different directions. No matter which of the following strategies you start with, your goals are achievable because they are aligned. Let's look at the most common strategies that work for beginner and experienced investors alike. Each one is an easy starting place to help you trade crypto effectively, so you can master the market and your emotions.  
Buying fractional coins
The most valuable coin in terms of market price is Bitcoin (BTC), which hit an all-time high over $87,000 in November of 2021, followed by Ethereum (ETH) which hit its all-time high of $6,000 in November 2021 as well, according to CoinMarketCap. It seems like a lot of money until you realize that you don't have to buy full coins. Yes, that's right: you can buy fractions of coins. This way you can invest as little or as much as you like. You can spread your funds across multiple currencies without having to put all your eggs in one basket. 
To get started, choose a crypto exchange with a variety of coins and a good reputation. Bitbuy is Canada's first regulated exchange platform with robust security features. You'll get access to the top 15 most popular coins, which can all be bought in fractions. With Bitbuy, you have total control over how much you invest. 
Use volatility to your advantage
Volatility actually supports your success. If every stock, mutual fund, and yes, coin only went up, it would shut many investors out of the market. Volatility helps you afford more fractions of coins, and your funds have greater purchasing power. In fact, volatility means that there is more opportunity to buy on the downside, and room for better returns on the upswing. Investing across different currencies and at different times can help you profit from crypto's volatility.
A platform like Bitbuy offers some of the lowest trading fees in Canada. Their competitive and transparent prices help you take full advantage of crypto's price action without sacrificing gains. You can buy the dip and sell the pump without paying an arm and a leg in trading fees. 
Dollar cost averaging  
This is a great strategy that works well for new or nervous investors and those with less capital to work with. You can wet your whistle without risking all your bacon on a higher risk asset like crypto. When you dollar cost average (DAC) your way into the market, it means you purchase smaller amounts of crypto at regular intervals over time. This is where you can really capitalize on the volatility. When you regularly invest smaller amounts, it doesn't matter what the market is doing, you'll continue to accumulate coins and average out your cost. This prevents you from investing everything you have at a "bad time".
Bitbuy offers three convenient funding options to make dollar cost averaging easier than ever. Choose between Interac eTransfer, bank wire, or transfer your own crypto in from another digital wallet. For even easier access, use the Bitbuy mobile app to invest in crypto on your terms. 
Lump sum investing
This is literally the opposite of dollar cost averaging. Instead of investing small amounts of money over a period of time, lump sum investing injects all your available capital into the market at once. While there is no right or wrong strategy, historically, time in the market is better than timing the market. When you invest a lump sum, all your capital is subject to the benefits of long-term growth from that day forward. With dollar cost averaging, each subsequent investment misses out on the gains it could have made had it been invested sooner.  Of course, when you invest everything you've got right off the hop, you risk losing some or all of your capital in the event the market backslides shortly thereafter. However, if you make a lump sum investment while the market is in a dip, you're much more likely to enjoy better returns if the market recovers. 
No matter your experience level, or the size of your investment, Bitbuy has the tools you need to succeed. For lump sum investing, you can deposit up to $20,000 to your account by eTransfer, and up to $500,000 through bank wire. When it's time to make the trade, Bitbuy offers Over The Counter (OTC) trading services for those looking to invest $50,000 or more in a single trade.
Buy and hold 
This is basically the crypto version of Warren Buffet-type investing. As a value investor, Warren looks for quality businesses with long-term growth potential. When he invests, he's in it for the long haul because he believes in the future of a company. Similarly, crypto investors who buy and hold, rather than trading in and out on the lower timeframes, are called HODLers. They look for digital assets with long term growth potential. They read charts, pour over whitepapers, analyze use-cases and vet the project developers. HODLers put their money into crypto projects they believe in and don't sweat market downturns; they hold on for dear life (HODL). For many, this has shown to be a profitable investing strategy, especially if you want a more hands-off approach. Some of the best performing coins of this bull run have been years in the making, surviving the brutal 2018 crypto crash and a grueling three-year bear market.  
If you want to buy and hold, decide how you want to store your coins. A platform like Bitbuy gives you the flexibility to transfer your assets to a personal wallet, or keep them on the platform. Over 95% of assets held in cold storage are insured and they have industry leading security features to keep your coins safe. They've even purchased additional crime insurance to protect your wealth from bad actors.  
Profit taking 
For a lot of us, gains are gains. If you beat the bank you're winning. Many crypto investors live by taking a certain percentage of profits off the table when the market is hot or their coin hits a new all time high. When that happens, they sell off a portion of their holdings and move the profits into fiat currency. When the trend reverses, they use those profits to buy back into their favourite projects at a lower price point; increasing their position without having to use new money. For those who don't have a lot of cash to invest with, this is a good way to buy more crypto without tapping into your savings account. 
With Bitbuy, you can convert your crypto back into Canadian dollars anytime. Choose eTransfer, and you'll see cash hit your account within 24 hours. For withdrawal amounts of $20,000 or more, you'll need a bank wire and you'll get your money in 2-3 business days.  
The most important strategy of all 
The crypto market has been known to create millionaires overnight. For others, it's wiped out their life savings. There is opportunity to be had but it doesn't come without risk. The most important investing strategy is to understand your risk tolerance and then act accordingly. Invest only what you are willing to lose, and not a penny more. Past performance is by no means a crystal ball. Keep that top of mind and only invest money you can afford to lose because you never know what the market will do. The point of crypto is to create wealth and financial independence, not hurl you into economic ruin. But the onus is on you to keep a clear head, check your emotions at the door, and protect your capital. These simple trading strategies are a great way to lower your risk and set you up for success. Welcome to the jungle.