Branded Surveys Review: Can Canadians Actually Make Money Taking Their Surveys?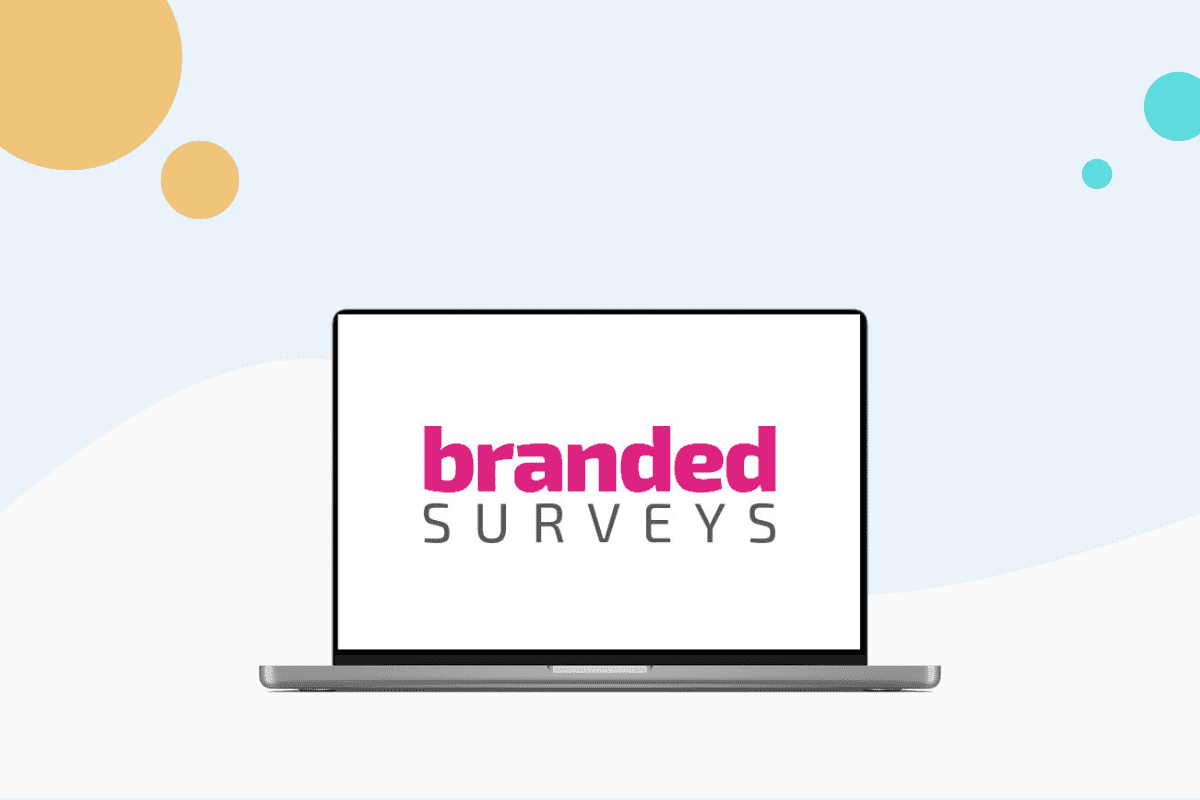 Survey sites are extremely popular as they make it easy for anyone to make money. If you search the web, you will come across a number of survey sites, including Branded Surveys, which is one of the most popular survey sites in Canada. But, is it worth your time, and can Branded Surveys help you make extra money? We'll find out in this Branded Surveys review.
[Offer productType="OtherProduct" api_id="64e3ead46130844579d62180″]
Introduction to Branded Survey
Formerly called MintVine, Branded Surveys is a well-known paid survey site offering money in exchange for completing surveys. The company has joined hands with a number of Fortune 500 firms and research companies interested in reaching real consumers and finding their opinion on different products and services. These companies use these surveys to improve their products, services, marketing, etc.
Run by Branded Research, Inc., the company serves clients around the world, including Canada, the US, and the UK. Founded in 2012, the company rebranded in 2017 and now enjoys more than 3 million users. It offers points in exchange for completing surveys with the option to convert these into gift cards.
How does Branded Surveys work?
Branded Surveys is an easy to use platform. Sign up for an account and complete your profile to get access to available surveys. Unlike some other sites out there, Branded Survey only focuses on surveys and promotes itself as a research centre. There are no games or videos to enjoy.
Signing up is free and the process only takes a few minutes. Accounts are approved instantly and the company does not ask for identity documents. However, it is important that you use your real and verifiable name so that you do not face any issues in the future. New users receive 50 free points for creating an account. Once active, you will be able to complete surveys immediately.
Surveys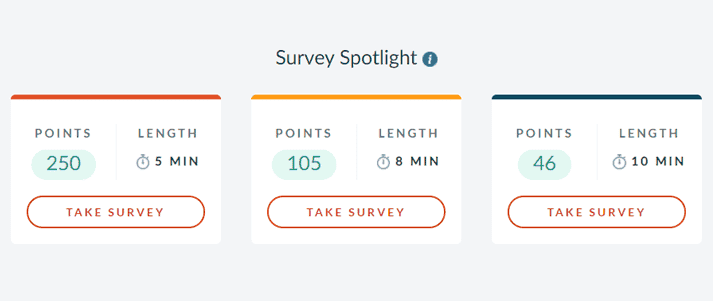 The company uses its reliable Survey Matching Engine to find suitable surveys based on member profiles. It pays attention to factors such as your age, gender, education, and location to find surveys that match your profile. We found the engine very good as it does an excellent job of streamlining the process and eliminating the need to manually find relevant surveys.
This can prove to be a great time saver and motivator as you will be able to get started right away. Simply, login to your account and go to the dashboard to find surveys that you are eligible for. They will be listed under the "Survey Spotlight" section.
Each survey offers insights such as the time it takes to complete a survey, the points you will earn for successfully completing a survey, and the industry it caters to. Pay attention to this data and use it to determine if a survey is worth completing or not. Also, as a token of appreciation, the company offers 50 free points for completing the first survey, in addition to the points it offers.
Each survey offers between 30 and 200 points with some very detailed surveys offering even more. Expect to spend anywhere from 2 minutes to 30 minutes completing a survey. Moreover, we must mention that the 'estimated' time given next to surveys is usually not very reliable. It is an estimate and it might take you longer to complete a survey than what the website claims.
Surveys belong to a variety of niches such as food, tech, and entertainment. Choose an industry that you know about and pay attention to the questions as giving incorrect or 'fake' answers could cause the system to reject your submission. This will result in a waste of time since the company only pays for approved surveys.
The best thing about surveys is that there are almost always options to choose from. New surveys are added every few days. Plus, the company gives users the option to set up email notifications for when new surveys become available. We suggest that you use this feature because surveys can expire or fill up very quickly.
Polls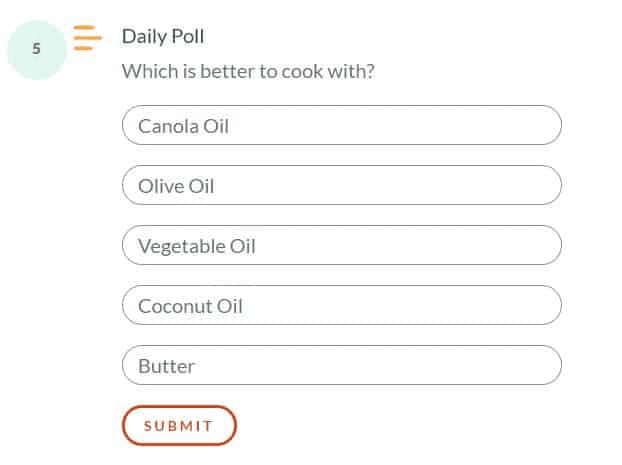 Polls are found at the bottom of the dashboard and can be an easy way to earn more money. They only take about a minute to complete with each poll paying 5 points. Branded Surveys adds new polls every day, hence be on the lookout. Also, be quick to complete available polls as they usually expire within 24 hours. 
Just like surveys, polls can also belong to a variety of industries. They are usually straightforward and you will be given the option to choose between 2-3 options. Do not worry if you ever come across a poll that doesn't apply to you. Go ahead and choose answers such as "not sure" or "don't know".
Referrals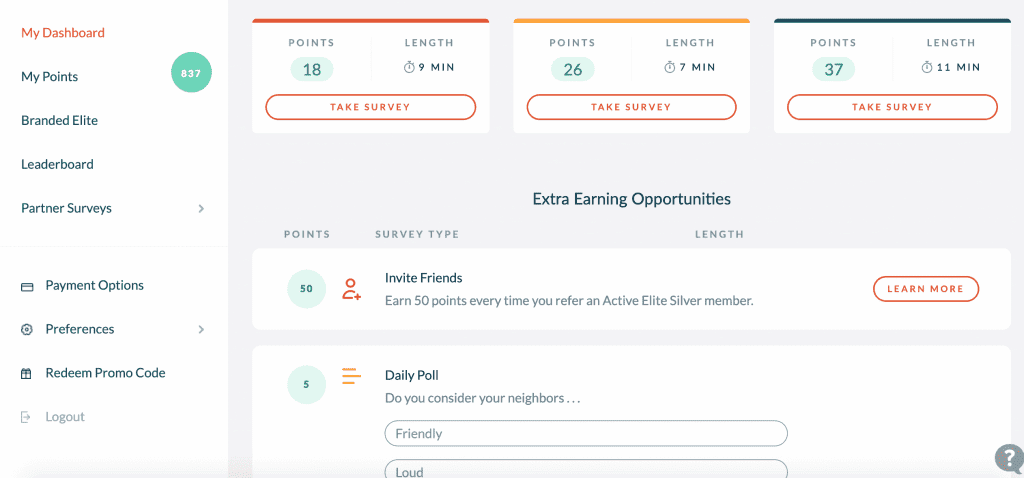 Like most survey sites, Branded Surveys also has a referral program that rewards existing members for bringing new users. Each user receives a unique invitation link that they can use to invite new users. The system works like affiliate marketing, the more active users you get, the more money you will make. 
Branded Surveys offers 50 points per new user; however, you will be eligible for these points only when the new user completes at least 10 surveys in a month. Hence, only invite people who are more likely to use the platform.
Challenges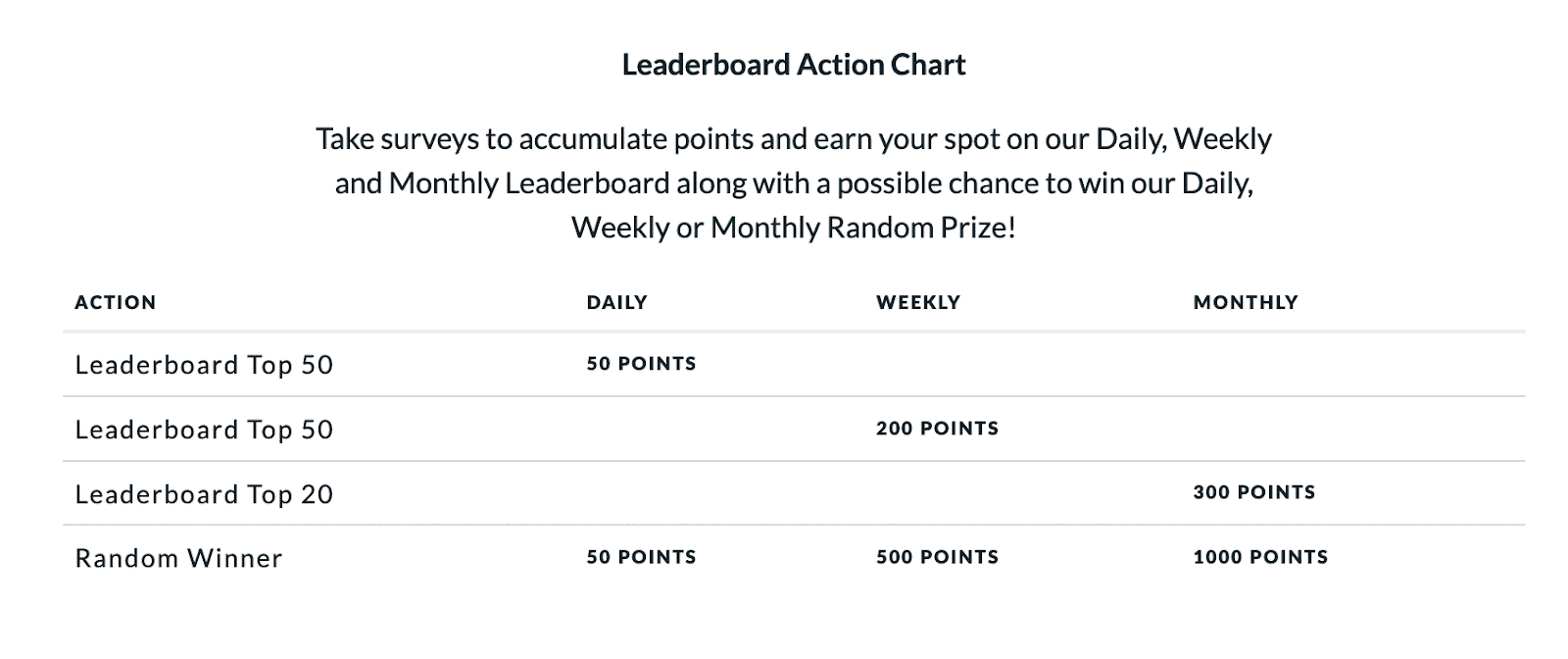 Members can win extra points by taking part in daily and weekly challenges that typically revolve around completing a specific number of tasks in a day or week. For example, users can win about 50 points for completing 10 surveys in a week or inviting 10 friends in a week.
The most exciting of all challenges is the Leaderboard Challenge that rewards top performers for being active. Daily top 50 leaders earn 50 points each, weekly top 50 leaders earn 200 points, and monthly top 20 leaders earn 300 points. Also, random winners can earn up to 1,000 points.
Branded Surveys: how much can you make through the platform?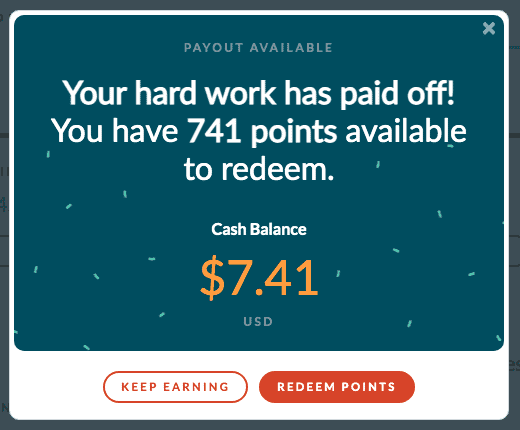 First thing first, while Branded Surveys pays, it cannot be a substitute for a real job or career. Like most paid survey sites, it doesn't technically put a limit on how much money one earns through the platform; however, the number of available surveys is limited. All in all, expect to earn a maximum of $7 per day for spending about two hours on the platform.
In simple words, the more surveys you fill, the more money you will make. It usually takes about 10 minutes to fill out a survey on Branded Surveys, but some can be very lengthy or complicated and take up to 30 minutes. On the positive side, most lengthy surveys pay more.
The average survey offers about 30 points, which takes about 10 minutes to complete. Assuming you complete 5 surveys in an hour, you will walk away with 150 points that are worth $1.50. If lucky, you can push it to $2 per hour by completing more rewarding or easier surveys.
In most cases, you will not get more than 10 eligible surveys in a day. Anyone who completes all available surveys will earn between 300 to 500 points, i.e.: $3 to $5 a day. Still, there are ways to boost this amount. The company rewards members for completing challenges, taking on polls, and bringing new users to the platform. Moreover, it sends special promo codes that can be used to win more. Lastly, active members can win huge bonuses – up 19 percent – based on their membership tier.
With these tools, you will be able to add around 100 to 200 points per day, pushing the total to about $7 per day. This might not sound much, but if you stay active on the platform, you will easily make about $200 per month. In summary, consider Branded Surveys a good source of passive income and nothing more.
Note: The company offers bonuses to top users via daily, weekly, and monthly lotteries. These bonuses can go up to $10 per draw but there's no way to guarantee prizes.
Branded Surveys membership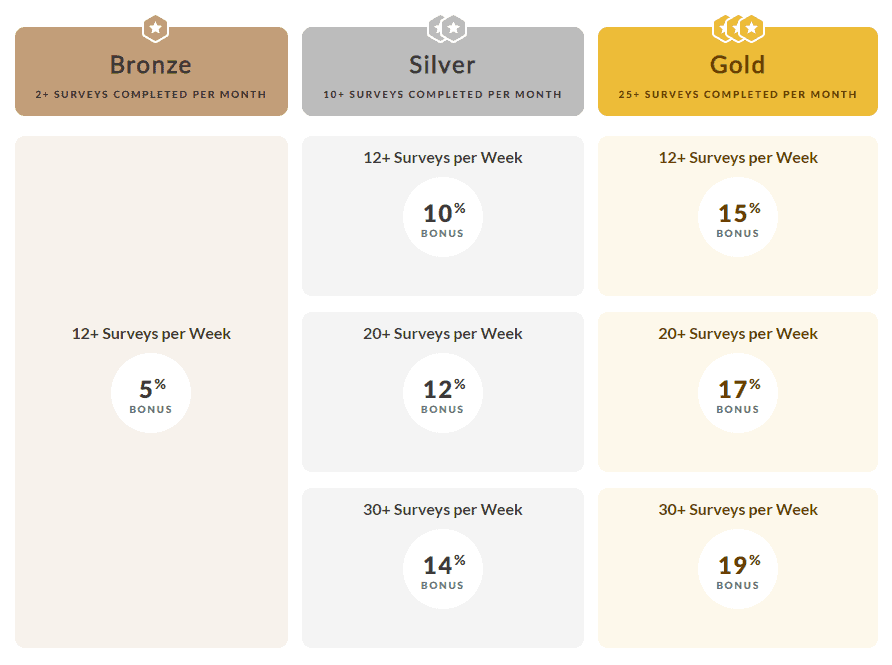 Branded Surveys has a loyalty program designed to reward loyal and returning users. Called Branded Elite, it is a three tier program that rewards members based on the number of surveys they have completed:
Bronze: Users who complete at least two surveys per month are eligible for this badge. Moreover, Bronze members can get up to 5 percent bonuses for completing at least 12 surveys per week.
Silver: Users who complete at least ten surveys per month are eligible for this badge. Moreover, Silver members enjoy a 10 percent bonus if they complete at least 12 surveys per week. It goes to 12 percent for members who complete at least 20 surveys per week, and as high as 14 percent for members who complete at least 30 surveys per week.
Gold: Members will have to complete at least 25 surveys per month to be eligible for this badge. Moreover, Gold members enjoy a 15 percent bonus if they complete at least 12 surveys per week. It goes to 17 percent for members who complete at least 20 surveys per week, and as high as 19 percent for members who complete at least 30 surveys per week.
These badges can be a little hard to retain as you must continue to complete the minimum number of surveys per week to ensure you keep your status. However, we think they're worth the time and effort as they don't only offer bonus points but also give users a chance to get featured on the Branded Leaderboard, which comes with additional perks, including a chance to enter into daily, weekly, and monthly drawings that offer up to 1,000 points per draw.
Getting paid on Branded Surveys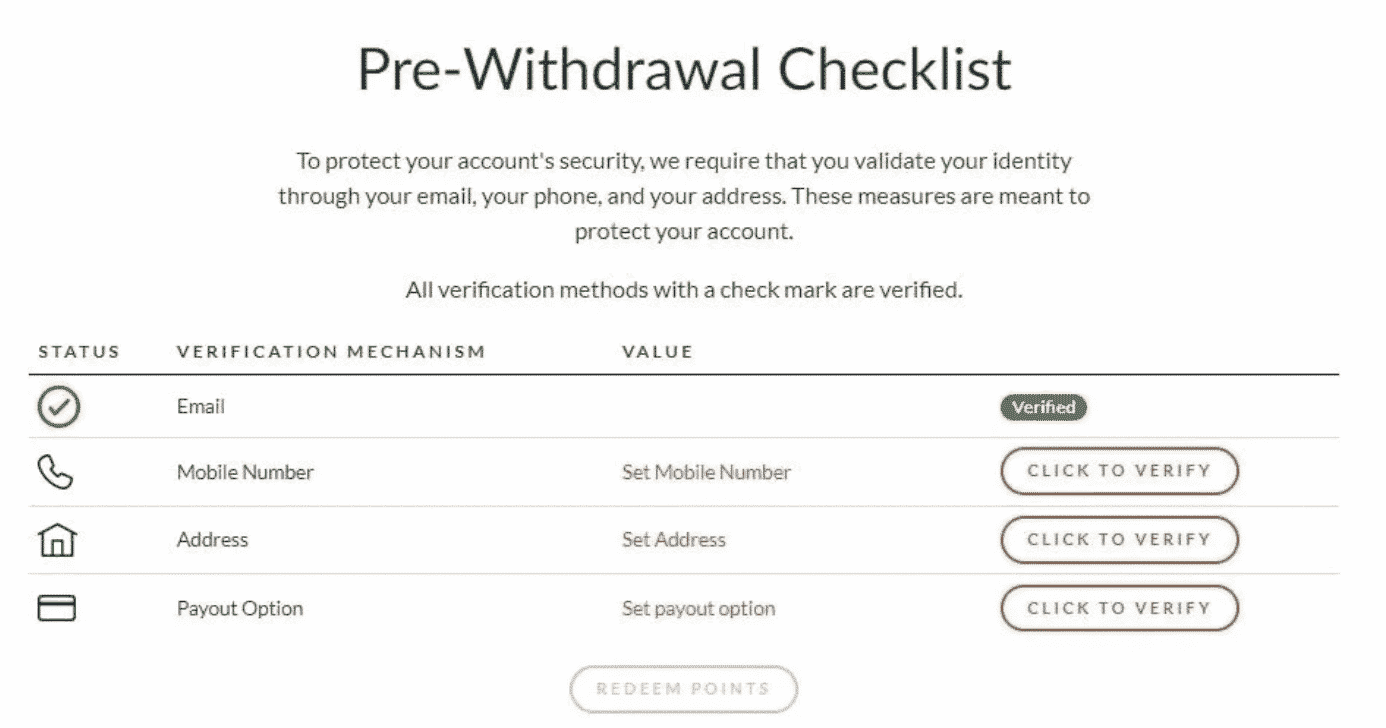 Branded Surveys doesn't technically offer money for completing surveys. It offers points that can be converted into gift cards. The company allows points to be converted to cash as well but this option is not presently available in Canada. 
Canadian users can convert points into gift cards. The conversion rate stands at $1 per 100 points. You must, however, have a minimum of 500 points to withdraw money. Also, these cards are available in $5 increments.
Withdrawal requests can take up to two business days to get approved. Once approved, users will get the option to choose their preferred gift card. The card is delivered electronically within three business days. Available options include Air Canada gift cards, Esso and Mobil gift cards, Reward Link gift cards, TJX Canada gift cards, Best Buy gift cards, Amazon.ca gift cards, Cake Beauty gift cards, Cineplex gift cards, iTunes gift cards, and many more. 
In addition, users who want more flexibility can choose to convert points into a Mastercard or Visa prepaid cards. These cards can be used at all stores that accept these branded debit cards. The company offers both physical and digital cards and they must be used within four months of approval.
While digital cards are free and available instantly, physical cards can take a while to arrive. Also, you will have to pay a shipping and handling fee (for physical cards) that will be deducted from your balance. It usually goes up to $3 per card.
Note: You will have to verify your mobile number, address, and email in order to withdraw funds.
FAQs on Branded Surveys
Still have questions about Branded Surveys? Here are some of the most commonly asked queries about the platform:
Is Branded Surveys legit?
Branded Surveys is a legit site with a Trustpilot score of 4.3. The company has been operating for over a decade and serves millions of users. We tested the site and can verify that it is reliable and pays as promised. Members, however, may face some issues such as some surveys not getting approved or coming across repetitive surveys. 

This is a common problem with almost all platforms, including other survey sites like SurveyJunkie. They deliberately repeat surveys to identify scammers and do not pay for surveys that are not fully completed or that appear unreliable. Hence, we suggest that you pay special attention to the survey that you take on. Only choose believable answers. For as long as you play it right, you will get paid.
How much are 1,000 Branded Surveys points worth?
1,000 Branded Surveys points are worth $10.
How much are 500 Branded Surveys points worth?
500 Branded Surveys points are worth $5.
How does Branded Surveys work?
Branded Surveys is a paid survey site that rewards members for completing surveys. The website is free to join and applications are approved instantly. Members receive survey offers based on their profile demographics with each survey offering between 30 and 200 points. Surveys can take between 5 to 30 minutes to complete and users get the option to convert points into gift cards once they reach the minimum threshold of 500 points, which are worth $5.
How much money can you make on Branded Surveys?
Expect to make anywhere from $2 to $ 7 per day on Branded Surveys. The amount you can make largely depends on the number of surveys that you complete. The more surveys you finish successfully, the more money you will make. 

The company has a membership system that rewards users for being active and completing a large number of surveys. This can be an easy way to boost your income and make more money on Branded Surveys. Also, the platform offers points for bringing new users to the platform but it will not majorly impact your earnings unless you bring a large number of new members who actively use the platform as it only offers 50 points per user.
How to delete a Branded Surveys account?
It is possible to delete a Branded Surveys account. Simply login to your account, go to Preferences, and choose Delete Account. The system will ask you to verify the action and your account will get deleted right away. But, beware that you will not be able to use the same email again to create a new Branded Surveys account.
Does branded surveys have an app?
Yes, Branded Surveys has a mobile app; however, it is only for iOS users and an Android version is not presently available. The app makes it possible to complete surveys on the go but we must mention that it only has a score of 1.7 on the App Store and most reviews seem to be negative. Users seem to be unhappy with the app due to bugs and missing features. Hence, it is best that you stick to the desktop version of the site.
How to redeem points on Branded Surveys?
The minimum threshold is 500 points. Once you reach this mark, you can request a withdrawal and choose from a variety of gift cards that are available in increments of $5. Some top names include Starbucks, Amazon, and Apple. Moreover, those who do not want to go for a branded gift card can choose to convert points into a Visa or Mastercard prepaid card that works at all local and international stores that accept Visa or Mastercard.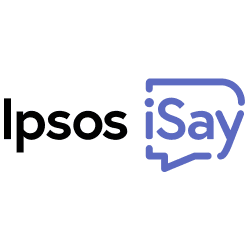 Ipsos iSay
Discover the difference you will make. Ipsos iSay offers exciting and exclusive offers for Canadians who join and participate in surveys. Earn rewards with Ipsos iSay! JOIN NOW!