PrizeRebel Review: Can Canadians Actually Make Money Taking Their Surveys?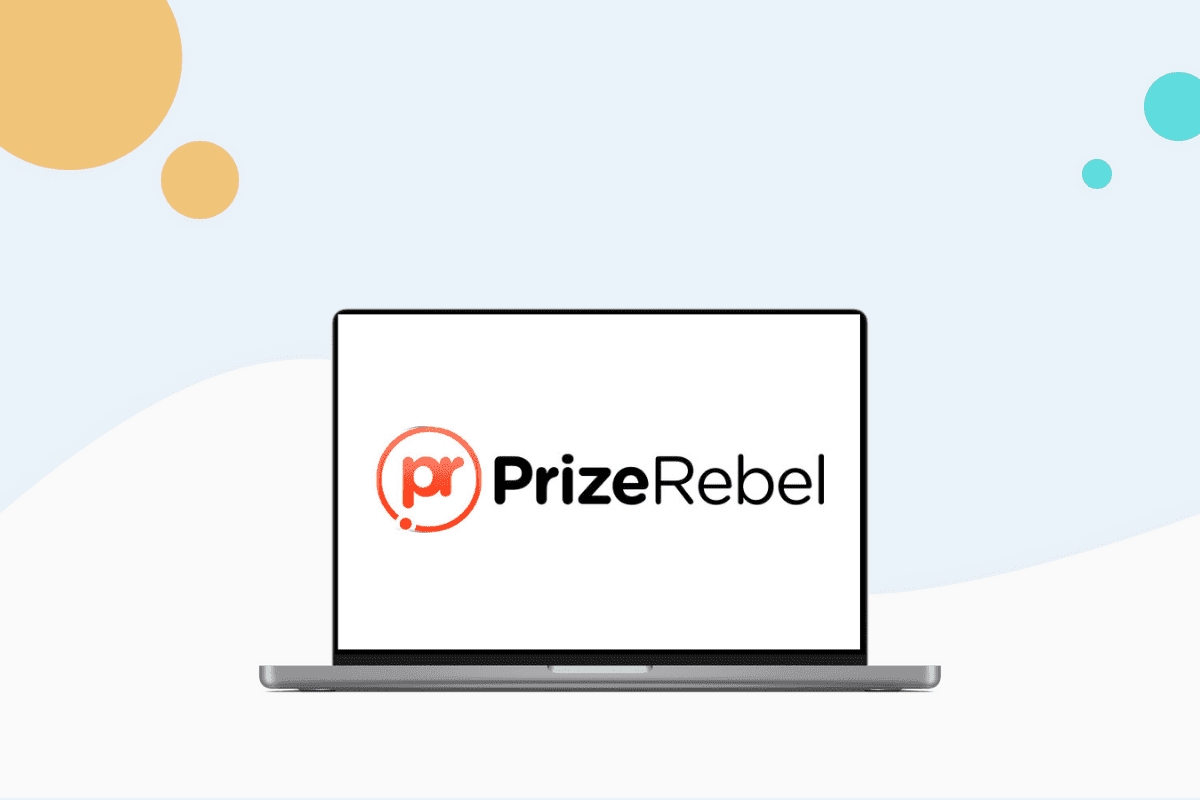 Completing online surveys is an easy way to make quick cash. There are a number of paid survey sites, including PrizeRebel, that promise to reward users for completing surveys. But, is PrizeRebel worth your time and effort? Let's find out:
Introduction to PrizeRebel
Founded in 2007, PrizeRebel is a rewards site that offers its members points in exchange for completing tasks, such as filling out online surveys. These points can be converted into rewards such as cash and gift cards. The website is free to join and currently boasts more than 12 million users and over $2.5 million worth of paid rewards.
We think it is great that the site has been in existence for so long. It shows that the website is reliable and has continued to attract users. But, this alone cannot be enough to determine if the website is legitimate and a good way to earn additional income. In this PrizeRebel review, we'll go into detail about the legitimacy factor and determine if the website is safe to use.
How does PrizeRebel work?
Like most paid survey sites, PrizeRebel offers several ways to earn money. Technically speaking, the site rewards users for their time. The more time you spend on the site completing tasks, the more money you will make.
The first step is to sign up for an account. We liked the process because it was straightforward and only took a few minutes. You'll be asked to provide basic details and no financial information is needed at this stage. But, make sure to provide correct information.
The platform will send you a validation email. Click the link in the email to validate your account and get access to available tasks. The email may end up in your Spam folder so look out for it if you don't find it in your Primary inbox.
Once validated, go to the Earn tab to see available options:
Surveys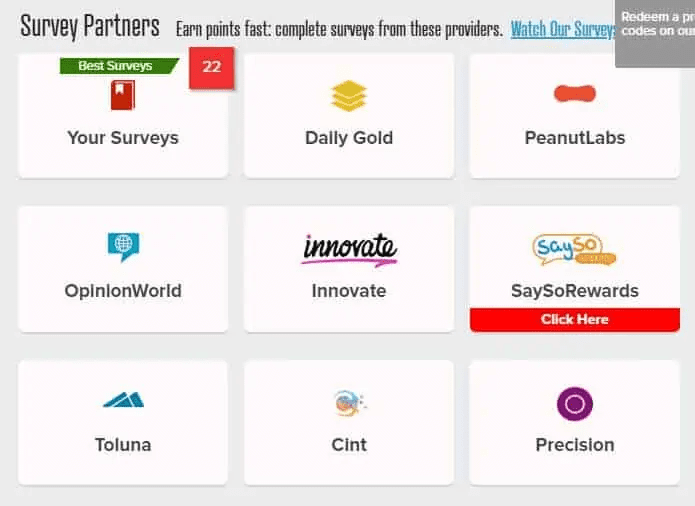 PrizeRebel is best known for offering paid surveys that can take anywhere from 10 to 20 minutes to complete. The company has joined hands with some of the most popular survey sites, including Toluna and OpinionWorld, and is known for offering new surveys every day. This means you will never run out of options. Still, be careful when selecting surveys and only take on surveys that match your personality.
You will be able to see the rewards each survey offers. Pay attention to how long it takes you to complete a survey so that you can decide if a survey is worth your time. Also, we must mention that the surveys you get to complete depend on factors such as your location and educational background. Canadian users will typically get surveys related to Canadian brands. On the positive side, PrizeRebel caters to a global audience and has surveys from around the world.
The company assigns 'Quality Scores' to all users based on how they perform. Users with a score of 99 or lower will not be able to access surveys. The best way to keep a good score is to complete surveys in a timely manner and give 'believable' answers. Also, only take on one survey at a time as completing multiple surveys simultaneously can negatively impact your score.
It usually takes about 30 minutes for points to appear in your account but, in some cases, it could take up to 24 hours. Also, wait for the confirmation message after completing a survey. The company is known for returning or rejecting surveys that appear biased or incomplete.
Offer Wall

Offer Wall gives users opportunities to earn points after completing a task. It comes as an added bonus and offers usually include watching promotional slideshows, reading an article, browsing a website, signing up for a product trial or newsletter, and installing a mobile app.
This is an easy way to earn some extra rewards but remember that you may have to spend a specific amount of time watching a promotional video or campaign before you qualify for rewards. Similarly, there may be caveats such as having to open the app in order to win rewards, and merely installing an app may not be enough.
On the plus side, some rewards can be very exciting. For example, the website is currently offering $12 to new users for signing up for an online gambling platform. Users only have to make and verify an account to be eligible for the reward.
However, in some cases, there may be additional requirements, such as having to deposit real money or reach a specific stage in a game. We suggest that you go through the terms and conditions to know exactly what you are taking on.
Challenges
Another great way to earn money through PrizeRebel is to complete online challenges such as collecting a specific number of points to earn additional points. Challenges are of different kinds but most are time-sensitive and need to be completed in a specific time. Also, they do not offer big rewards but can be worth a try as you do not have to do much to win.
Challenges are designed to encourage users to be more active. The platform displays how much time is left to complete a pending challenge and how close you are to reaching your goal. Moreover, users can win points even for completing challenges. For example, the 5-day Challenge rewards users for completing at least one challenge for five days in a row.
Videos
Back in the day, there used to be a separate section for videos but the platform has now added the Video tab in the Offer Wall section. Still, we decided to have a separate subheading for videos as there's a lot to talk about. Each user gets dozens of videos to choose from belonging to a variety of niches, including gaming, technology, fashion, comedy, and food.
Videos are usually ads or promotional content designed to promote a product or service. Consider it the same as having to watch ads in the middle of your favourite TV show but you're rewarded for your time. On the plus side, they're all short – under 45 seconds. The platform doesn't limit the number of videos a user can watch and there are usually almost always multiple options to choose from.
We found some very interesting videos but the problem is that not all videos will offer points. Users earn points only if the video contains 'ads', and there's no way to know if a video will display ads till you watch it. Each video offers about 55 points and the user must watch two or more videos to earn $1.
Referral Bonus
PrizeRebel has a referral bonus that rewards members for bringing new users to the platform. Each member receives a unique invitation link that can be used to invite users. The platform pays a commission every time a new user joins and completes a task. This means you will continue to earn a commission for as long as the new player remains active. Commission can be up to 30 % based on your membership level.
Contests

Lastly, users can win rewards by taking part in contests. We found this section very exciting as it is not only interesting but also highly rewarding. Our favourite activity is Raffles, posted every week with prizes going up to $10. It's the same as gambling. Players need to buy 'tickets' to take part in a contest and if they're lucky, they'll be able to multiply their earnings in no time.
In addition, users can try 'Lucky Numbers', which is the same as buying a lottery ticket and hoping you hit the jackpot. New games are posted every week and an entry ticket costs 20 points with the chance to win some big rewards. Those who do not have points can enjoy free contests. These contests are rare and new ones are usually posted once or twice a month. On the plus side, they are very rewarding with some offering up to $25 in gift cards.
RebelPrize: How Much Can You Make Through the Platform?

This question can be a little tricky to answer because the platform does not limit the amount of money a person can make. This means you will continue to make money for as long as you remain active on the platform and complete available tasks. Still, we can calculate the expected return by looking at the hourly rate.
First thing first, PrizeRebel does not pay per hour. You will not earn a specific amount of money just because you spend x number of hours per day on the platform. The company offers points that can be converted into cash.
The conversion rate stands at $1 for every 100 points. Now, let's talk about how long it can take to earn 100 points. The average survey on the platform offers between 50 and 60 points with a single survey taking about 15 minutes to complete.
A user who completes about 4 surveys in an hour will earn only $2 per hour. This is a low number but it isn't the average as RebelPrize offers several other ways to earn points. A user can boost the hourly rate by inviting friends and earning between 20-30% commission. This means you can double the rate to $4 per hour by inviting 4-5 new users.
Those who want more can try their hands at contests as they are highly rewarding but they are based on luck. You aren't guaranteed to win a prize but if you're lucky, you can walk away with about $50 per week. All in all, we can say that PrizeRebel pays between $2 and $5 per hour. This might sound like a low number but it's still higher than what some other paid survey sites offer.
PrizeRebel Membership
PrizeRebel has introduced membership levels to reward loyal users and encourage new users to continue to use the platform. The only way to climb the membership ladder is to complete activities and win points. New users start at the Bronze level, which is also the lowest level, before moving to Silver, Gold, Platinum, and Diamond.
The first milestone (Silver) can be achieved by completing 1,000 points, which usually takes about 7-10 days. However, true benefits start from the next tier (Gold) which comes with the added advantage of automatically processing preferred rewards.
In addition, the Gold tier offers higher referral commissions, special bonuses, and price discounts. The chart below sums up all the tiers and their advantages:

We think the tier system is a great way to push users to earn more. Consider getting more referrals to boost your earnings. You will be able to see your tier status by logging into your account.
Getting Paid on PrizeRebel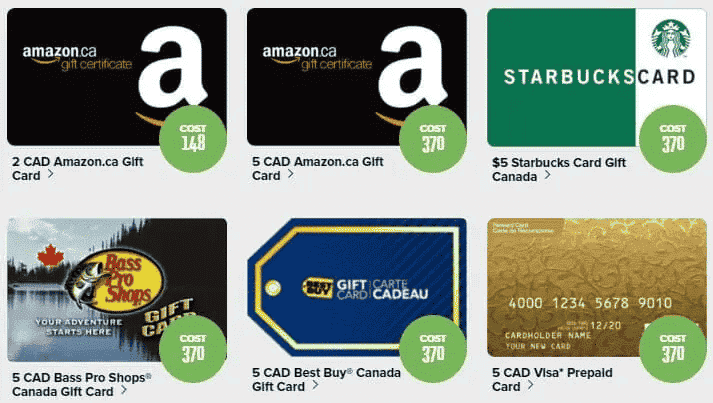 A major advantage of using PrizeRebel is the low payment threshold. Members only need to collect 500 points ($5) to withdraw money, which is in line with what other sites like Survey Junkie offer. It doesn't usually take more than a day or two to collect 500 points and the company is quick to process payouts.
Canadian users have the option to cash out via cash or gift cards. It works with some of the most popular Canadian and International names such as Walmart, Nike, Gap, Amazon, Starbucks, Playstation, and Google Play. Moreover, the company is known for offering discounts on gift cards where users may be able to get a $10 card for less than 1,000 points.
The company promises instant payouts but we noticed that it usually only holds true for Diamond, Platinum, and Gold members. Processing can take up to 24 hours for Silver or Bronze members. Moreover, Diamond and Platinum members may also get to redeem gift cards worth $3 or less. Look out for the easiest and fastest option when withdrawing funds.
PrizeRebel Review: Frequently Asked Questions
What is PrizeRebel?
PrizeRebel is a free-to-join get-paid-to (GPT) site that rewards members for completing tasks and activities. It's a registered site that has been serving users for more than a decade and offers various ways to withdraw money.
Is PrizeRebel legit?
Yes, PrizeRebel is a legit company operating out of Las Vegas, US. Owned by market research company iAngelic, Inc., the company is licenced to offer rewards in exchange for completing tasks. There are a lot of PrizeRebel success stories on the internet and the website has been serving users since 2007. It has over twelve million users from around the world, including Canada.
Is Prizerebel safe?
PrizeRebel is considered safe with a number of positive reviews on the web. We checked the internet and found that users are generally satisfied with the platform. The website uses SHA and SSL encryptions to keep data safe and hasn't been a part of data hacks or breaches. Moreover, it does not ask for personal financial details and users can withdraw funds without having to add a bank account or credit card.
Does PrizeRebel actually work?
Yes, PrizeRebel actually works and has paid 2.5 million since its foundation in 2007. The company doesn't promise to make users rich but it provides a nice opportunity to earn some extra cash by spending only a few hours per week completing tasks.
How does PrizeRebel pay in Canada?
Canadian users can choose to convert points into gift cards or cash through PayPal Cash, Dwolla, and Visa prepaid gift cards. The minimum payout stands at $5; however, it might be possible to withdraw a lower amount when using gift cards. Also, it takes up to 24 hours for withdrawals to proceed but top-tier members enjoy perks such as faster payouts.
How much can you make on PrizeRebel?
You can make between $2 and $5 per hour on PrizeRebel. The company does not limit the amount of money a user makes through the platform but realistically speaking, it can be a little difficult to go above the $5 per hour mark unless you're very lucky and keep winning the jackpot. 

A user who spends 2 hours per day on the platform will walk away with $200 to $300 per month. However, according to the platform, top members earn about $500 per month. The best way to boost the number is to get more active referrals, try to win jackpots, and spend more time on the platform. However, PrizeRebel cannot be a substitute for a real job and can only be used to earn some extra bucks on the side.
How to delete my PrizeRebel account?
Though not necessary, users can choose to permanently delete their PrizeRebel account. This can be done by getting in touch with the team. Login to your account, go to Help, and then choose the 'Contact Support' link. Choose 'Other Issue' and get in touch with the team by selecting the 'Contact Support' button on the page. 

Ask the team to delete your account. They will typically respond back within 24 hours to verify your request. Once verified, your account will get permanently removed. Make sure there is no balance before you choose to delete your PrizeRebel account.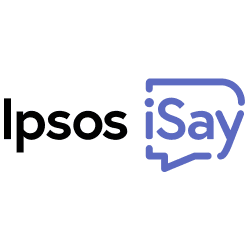 Ipsos iSay
Discover the difference you will make. Ipsos iSay offers exciting and exclusive offers for Canadians who join and participate in surveys. Earn rewards with Ipsos iSay! JOIN NOW!