The 10 Best Winter Side Hustles in Canada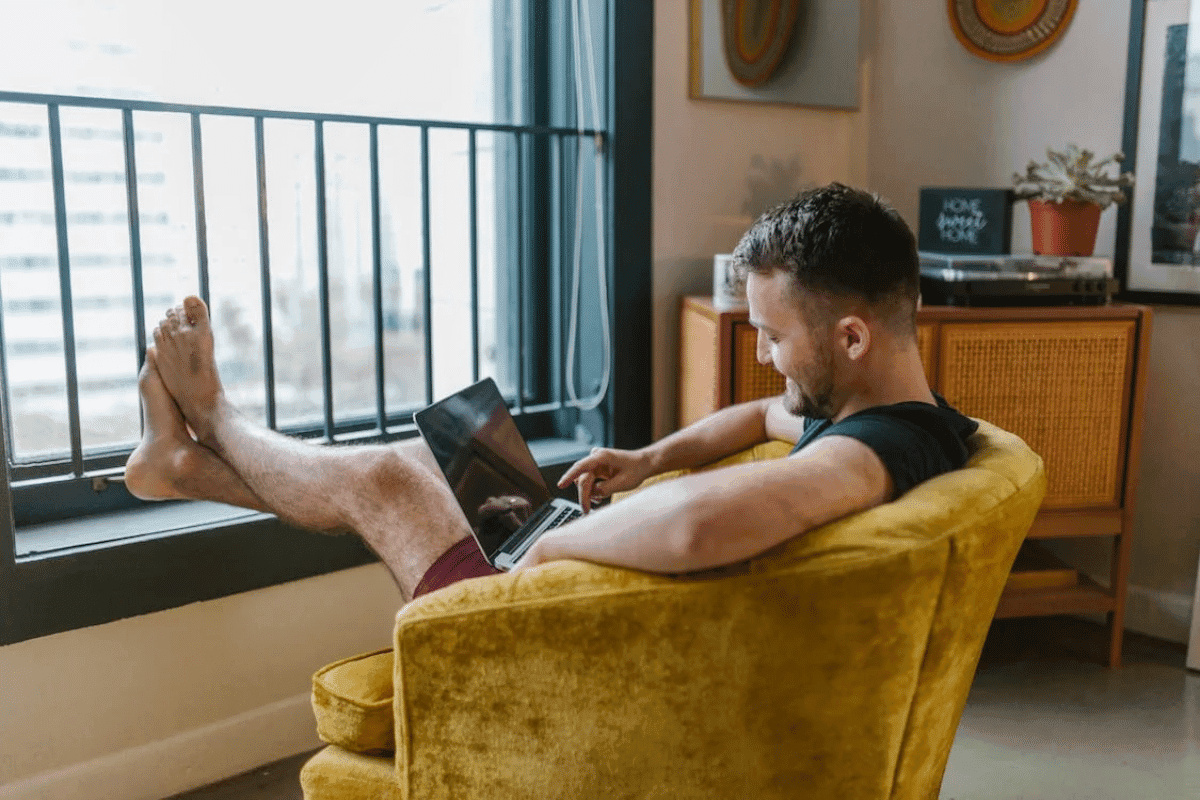 Are you looking for ways to make some extra money during the winter months in Canada? Well, you're in luck! In this article, we will explore the 10 best winter side hustles that can help you earn some cash while embracing the frosty season. Whether you're an outdoor enthusiast or prefer to stay cozy indoors, there's a side hustle for everyone. So, let's dive in and discover the exciting opportunities awaiting you this winter!
Snow Remover
When winter arrives, it brings along snow, and with snow comes the task of shoveling. Many individuals feel a sense of apprehension towards the chore of clearing their driveways and pathways. This is where you can step in by providing your snow removal services.
To make the job more efficient, consider investing in a high-quality shovel or even a snowblower. You can approach homeowners directly, offering one-time services, or you can establish a subscription-based model for consistent customers in your local area, similar to how major snow removal companies operate.
Imagine waking up to a picturesque winter landscape covered in fresh snow, accompanied by the serene tranquility it brings. As a provider of snow removal services, you'll have the opportunity to witness this enchanting sight every day. You'll emerge as the neighborhood's savior, sparing people from the physically demanding task of shoveling snow. Your endeavors won't just be beneficial to others; they'll also provide you with an effective workout.
The advantage lies in your ability to determine your own pricing. However, it's important not to set the price too high, as that might deter potential clients. For instance, if you charge $10 per driveway and manage to clear 10 houses in a day, you could earn a total of $100 after a snowy night.
Moreover, offering snow removal services presents an excellent way to foster connections within your community. You'll have the chance to meet new individuals, listen to their narratives, and foster lasting bonds. You might even become the primary source for winter-related advice, whether it's about the finest sleds for children or the most delightful hot chocolate recipes.
Winter Sports Instructor
If you excel at skiing, snowboarding, or ice skating, why not share your skills with others? Become a winter sports instructor and teach beginners or provide advanced lessons to those looking to refine their techniques. You can partner with local resorts or offer private lessons to individuals or small groups. It's a great way to stay active and earn money doing what you love.
Imagine the joy of witnessing someone take their first graceful glide on the ice or conquer their fear of the slopes. As a winter sports instructor, you'll have the privilege of being a part of these transformative moments. You'll get to share your passion for winter sports and inspire others to embrace the thrill of gliding down a mountain or twirling on ice.
For instance, ski instructors in the Canadian Rockies make approximately $20 per hour. At those rates, you get to enjoy a full day in the fresh air while also earning a substantial amount of money on the side.
Being a winter sports instructor is not just about teaching skills; it's about building confidence and fostering a love for outdoor activities. You'll have the opportunity to introduce people to the beauty of nature in winter and help them overcome their apprehensions. Plus, you'll have the chance to explore different slopes and ice rinks, continuously improving your own abilities.
Holiday Decoration Installer
If you've got a creative knack and love the holiday season, why not put your skills to use as a holiday decoration installer?
During the festive season, many businesses want to create a memorable ambiance by decorating their offices or buildings. If you have an eye for design and enjoy bringing joy to others through decorations, offer your services as a holiday decoration installer. You can help with setting up Christmas lights, hanging ornaments, and creating stunning displays. It's a fun and creative way to make extra cash during the winter months.
Imagine being surrounded by twinkling lights, wreaths, and garlands as you transform ordinary outdoor spaces into magical winter wonderlands. As a holiday decoration installer, you'll have the opportunity to bring joy and cheer to people's lives. You'll be the mastermind behind breathtaking displays that evoke feelings of warmth, love, and nostalgia.
Holiday decorators earn around $25 to $35 an hour, making this a great way to earn additional cash on the side. But not only will you be able to earn some money, but you'll also be a part of people's cherished holiday memories. It's a rewarding experience that allows you to spread holiday cheer and make a lasting impact on others.
Profitable Indoor Side Hustles
If you prefer staying warm and cozy indoors, don't worry! There are plenty of side hustles that you can pursue from the comfort of your own home. These opportunities allow you to showcase your talents and skills while avoiding the bitter winter cold.
Winter is the perfect time to explore new avenues and make the most of your indoor space. Whether you're looking to earn some extra cash or turn your passion into a profitable venture, there are various indoor side hustles that can help you achieve your goals. Let's dive into some exciting options:
Paid Surveys Respondent
Are you searching for a way to earn some extra cash without having to brave the cold winter outdoors? Participating in online surveys might be the perfect indoor activity to fatten your wallet. As snowflakes drift past your window, you can comfortably settle into your couch, hot beverage in hand, and begin answering surveys… and making money.
Many platforms, such as Survey Junkie, Swagbucks, and Opinion Outpost, have turned the process into a seamless experience. Not only do they reward you for your opinions on various products and services, but they also offer sign-up bonuses and loyalty rewards. Over time, as you engage more with these platforms, you'll notice that the earnings can accumulate, turning a casual winter pastime into a lucrative side hustle.
While participating in paid surveys won't make you rich, it can provide you with a modest income to assist with grocery bills, unforeseen costs, or even allow you to indulge in a dinner out. The payment you receive for completing surveys is influenced by the quantity of surveys you undertake and the specific survey platform you're engaged with. Additionally, the survey's length plays a role. Concise surveys typically offer compensation ranging from $0.50 to $3.00 each, whereas more extensive surveys could reward you with up to $10 per survey.
[lasso ref="branded-surveys-sondages-remuneres" id="187847″ link_id="322472″]
Gift Wrapper
In the chilly embrace of winter, as the festive season descends upon us, there arises a unique opportunity for a profitable side hustle: the Christmas present wrapper. The concept is simple yet ingenious. Set up a table in high-traffic areas like shopping malls, markets, or popular neighborhood spots, and offer to wrap holiday gifts for a nominal fee, say $5 each. Many shoppers, caught in the whirlwind of holiday preparations, will welcome the convenience of having their gifts professionally wrapped on the spot, saving them time and effort.
But that's not all; to make the most of this venture, think outside the box—literally. Invest in a range of wrapping materials from the dollar store: sparkly papers, ribbons, bows, and tags to cater to varied tastes. Offering an array of wrapping options not only attracts more customers but also makes each gift feel personalized and special. The initial investment in supplies can be minimal, and the returns, especially during the peak holiday season, can be substantial.
Don't just limit yourself to a stationary spot; go mobile. Door-to-door present wrapping can be a lucrative endeavor. Many households, especially those swamped with the holiday rush or wanting to keep their presents a surprise, might appreciate the convenience of an expert wrapper coming to their doorstep. So, on those cold winter days, while many are nestled indoors, seize the opportunity to make money, spread joy, and add a touch of magic to every gift you wrap.
Freelance Writer
If you have a way with words, consider freelancing as a writer. Many businesses and individuals are constantly in need of creative content, blog posts, or proofreading services. This side hustle not only allows you to work from the comfort of your home but also offers flexibility in terms of time and projects. You can choose to specialize in a particular niche or explore different genres, depending on your interests and expertise. Create an online profile on freelance platforms like Upwork and or Fiverr, and start offering your services. With dedication and consistency, you can build a strong client base and establish yourself as a reputable writer or editor.
Imagine spending your winter days crafting engaging articles, helping businesses communicate their message effectively, or polishing manuscripts to perfection. The possibilities are endless, and the satisfaction of seeing your words come to life is truly rewarding. Moreover, the financial gain from this supplementary endeavor can be substantial. With hourly remuneration spanning from $25 to $50, you have the opportunity to amass a considerable income this winter season.
Online Tutor
Put your knowledge and expertise to good use by becoming an online tutor. With the rise of e-learning, there is a growing demand for online tutoring services. Whether you're proficient in math, languages, or any other subject, you can find students seeking guidance. Online tutoring offers the convenience of working from home while making a positive impact on students' lives.
Thanks to technology, you can connect with students from around the world without leaving your cozy space. Join tutoring platforms or create your own website to advertise your services. Tailor your teaching approach to suit each student's unique learning style, and witness their progress firsthand. The joy of helping someone grasp a challenging concept or excel in their studies is immeasurable.
Online tutors can make anywhere from $20 to $30 per hour, depending on their expertise. One of the key advantages of online tutoring as a side job is its flexibility. You can easily fit it into your schedule at any time. For instance, you could shovel snow in the morning and then teach English in the afternoon. This level of freedom in organizing your day can be an incredibly empowering experience.
Handmade Crafts Seller
Are you a crafty individual who loves creating unique and handmade items? Turn your hobby into a profitable side hustle by selling your crafts online. Winter is the season of warmth and coziness, making it the perfect time to showcase your creativity and spread joy through your handmade creations.
Platforms like Etsy provide a convenient marketplace to showcase and sell your crafts. From knitted scarves to personalized ornaments, there's a wide range of Etsy side hustles to make extra money in Canada. Let your imagination run wild as you experiment with different materials, colors, and designs. Each piece you create carries a part of your passion and adds a personal touch to the winter season.
If you're selling crafts on Etsy, there's a chance to make a significant income from your creations. Your earnings per item sold could range from $25 to $100, depending on how well your store does. The more distinct and specialized your crafts are, the higher price you can justify. Creating unique, one-of-a-kind items is a smart approach to take.
So, whether you choose to embark on a writing journey, share your knowledge as an online tutor, or unleash your creativity as a crafts seller, there's no shortage of indoor side hustles to explore. Embrace the winter season as a time of growth, creativity, and financial opportunities. Start today, and let your talents shine!
Tech-Based Winter Side Hustles
If you're tech-savvy and enjoy working with digital tools, there are several side hustles that align perfectly with your skills.
Website Tester
Website testing presents an excellent tech-based winter side hustle opportunity in Canada due to its flexibility, demand, and lucrative potential. As the cold weather sets in, people tend to spend more time online, leading businesses to prioritize their web presence. This increased focus on websites generates a high demand for testing and ensuring optimal user experiences.
The remote nature of website testing aligns perfectly with the winter season's coziness. Testers can work from the comfort of their homes, mitigating the challenges posed by winter commuting. This also accommodates those seeking to supplement their income without braving the harsh weather conditions.
Moreover, engaging in website testing can lead to significant financial benefits. Testing platforms provide compensation for each test conducted, either based on the number of tests or an hourly rate. For instance, testers have the opportunity to make $10 for a 20-minute test or even exceed $100 for participating in live interviews. On average, individuals who perform website testing in Canada receive approximately $50 per hour.
With dedication, experience, and attention to detail, testers can maximize their income during the winter months when additional funds might be especially useful.
Social Media Manager
Do you have a knack for social media and enjoy creating captivating content? Offer your services as a social media manager. Many small businesses and entrepreneurs struggle with managing their social media presence, and that's where you come in. Help them craft engaging posts, build their online following, and create a cohesive brand image. A well-executed social media strategy can drive more customers to their business, making your services highly valuable.
With a tech-savvy population and businesses seeking to maintain a strong online presence, the demand for skilled social media management rises during winter. As a social media manager, you can offer your expertise to businesses that wish to connect with their audience, run targeted winter-themed campaigns, and promote seasonal offers.
The flexibility of remote work also aligns perfectly with the desire to stay warm indoors, allowing you to manage social media accounts from the comfort of your home. This flexibility is particularly beneficial in the face of unpredictable winter weather. Moreover, the average hourly wage for social media managers in Canada is $40 per hour, which gives you a major opportunity to save up a lot of money during the holiday season.
Best Winter Side Hustles in Canada: The Bottom Line
Winter doesn't have to be a financially challenging season. Embrace the opportunities it brings and embark on a side hustle that aligns with your interests and skills. Whether you're braving the cold outdoors or cozying up indoors, the choices are endless. Start today and make this winter a season of growth and financial success!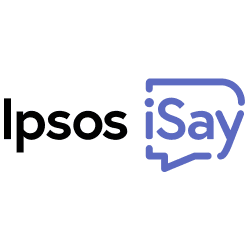 Ipsos iSay
Discover the difference you will make. Ipsos iSay offers exciting and exclusive offers for Canadians who join and participate in surveys. Earn rewards with Ipsos iSay! JOIN NOW!