How To Get Paid To Take Surveys and Participate in Focus Groups in Canada?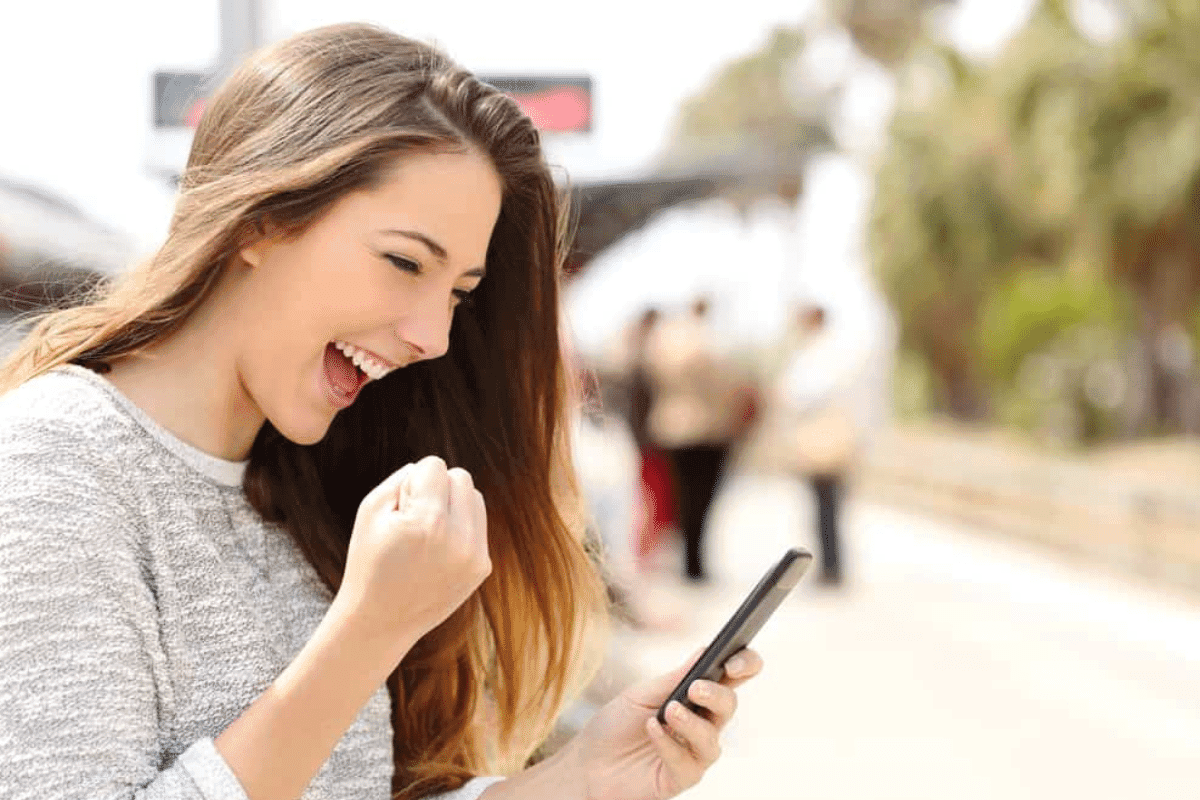 You may have seen advertisements for sites where you can get paid to take surveys and wondered if they were legit. There are a lot of survey sites out there, and some are much better than others, but the truth is that you can make a decent amount of spending money taking surveys. Taking paid surveys and participating in focus groups is easy, but there are some things to know if you want to earn enough to make it worth your time.
How Much Can You Get Paid to Take Surveys in Canada?
There are lots of survey sites where Canadians can get paid to take surveys. We'll review some of the best ones later on, but right now you might be wondering how much you can earn by taking surveys. Getting paid to take surveys won't make you rich, but you can earn enough to help with the cost of groceries and unexpected expenses or to treat yourself to a night out.
How much you'll get paid to take surveys depends on how many surveys you take and what survey site you're working with. The length of the survey matters, too. Short surveys can pay anywhere from $0.50 – $3.00 per survey, while you might earn up to $10 for taking a longer survey.
If you want to get paid to take surveys, pick a survey site with a low minimum payout. It may take weeks or even months for you to earn enough to qualify for payment on some survey sites. Most legitimate survey sites have a minimum payout somewhere between $2.00-$10.00. If you take surveys regularly, you should be able to cash out at least every week or two.
How to Get Paid To Take Surveys in Canada
Survey sites collect data for market research firms like Nielsen, IPSOS or GfK. Companies use that data to reach their target customer. When you create a profile on a survey site, the site will store your information and match you with surveys looking for people in your demographic. You'll also fill out a lengthy questionnaire so that the site can determine your interest in various topics like science and technology, health, and sports. Then all you need to do is wait for your inbox to start filling up with survey invitations.
The invitation will prompt you to quickly answer a few questions to determine if you're a match for that particular survey. If you are, you'll get a link to the survey along with some information about the survey like how long it should take and how much you'll get paid to take it. You can decide whether or not you want to take the survey.
Another way to earn some extra spending money is by participating in a focus group. A focus group is a research method that involves gathering a group of people from a certain demographic and conducting interviews in person, over the phone or via Zoom. Topics can range from product or service reviews to opinions on social issues. Some reputable websites where Canadians can find focus groups to join include Respondent, Innovative Research Group, User Interviews, JMRS and CRC Research Inc. Focus groups pay more than survey sites, with payouts ranging between $30 and $400 in some cases.
Do All Surveys Pay Cash?
Not all surveys pay their participants in cash. Many survey sites now use a point system instead, and you can choose how you want to redeem your points. If a cash payout is an option, most survey sites will send your payment via PayPal. You can also redeem your points to purchase gift cards for places like Amazon, Spotify, Uber or Uber Eats or Cineplex, or get a prepaid Visa card. Ipsos iSay, a survey site that collects data for brands all around the world, will even let you donate your points for cash value to charity.
A few survey sites don't pay anything but offer free merchandise in exchange for taking surveys or giving your opinion on a new product. Some simply enter your name into weekly or monthly sweepstakes and give you the chance to win a cash prize, gift card or free stuff.
What Types of Surveys Can You Get Paid to Take?
You can get paid to take surveys, polls, and questionnaires about any and all topics and to review products. With a survey site, you can choose which topics you're interested in, so most of the invitations you receive will match your preferences and experiences.
Some surveys simply ask you for your opinion on various trending topics or how likely you would be to use a service or buy a product. Other surveys are more interactive and even fun. You might be asked to test out a game, watch a video, or navigate your way around a new website and then give your opinion. If you're taking that kind of survey, you may be asked to record yourself as you conduct the test and give honest real-time reactions to get paid.
A few websites recruit Canadians to test products like software, food, beauty or personal products, baby products and pet food. Influenster, BzzAgent and Social Nature are open to residents of Canada and while they don't pay cash you do get to keep whatever product you're testing. Another product testing website available to Canadians is User Testing, which tests hardware, software and electronics, along with a few other products. They pay around $10 per test but have also paid between $30.00 – $45.00 to conduct longer interviews.
Where Can I Get Paid To Take Surveys?
There are a lot of survey sites out there, so how do you know which one to go with? Look out for red flags like promises of huge paydays just for taking a few surveys, and websites that charge for a subscription or ask you for financial information. Here are a few of our favourite legitimate survey sites where Canadians can get paid to take surveys.
Branded Surveys
Branded Surveys, formerly MintVine, is a respected research centre that works with big-name companies and well-known research firms all around the world. You can take surveys or polls in exchange for points. Unfortunately, Canadians can't exchange their points for cash value, but they can transfer their points to gift cards.
Leger Opinion
Leger Opinion is a Canadian-owned company. With over 400,000 members and a staff of over 600 people, it is the largest research firm in the country. You earn points by completing surveys, referring new members and entering draws and can redeem points for Air Miles, Uber credits, gift cards or cash via PayPal. You can also enter contests for a chance to win gift cards, prize bundles and products.
Survey Junkie
With Survey Junkie, Canadians can get paid to take surveys, join focus groups, test products and participate in behavioural market research by sharing their browser activity. Each point is worth one cent and you'll need a minimum of 500 points (or $5.00) to cash out. Rewards are paid via PayPal transfer.
Prize Rebel
You can get paid to take surveys, participate in challenges and watch videos with Prize Rebel, and they will also pay a little extra if you refer your friends. The minimum payout is only $2.00 and you can choose either PayPal or direct bank transfer, or you can redeem your points for gift cards to hundreds of stores. You can also earn more money with Prize Rebel's weekly contests and by testing out new games.
Pawns.app
Pawns.app is a platform that offers a unique opportunity for people around the world, including those in Canada, to get paid to take surveys and monetize their extra internet bandwidth. By participating in surveys or simply sharing their internet access, users can generate passive income in the form of cash, Bitcoin, or various gift cards. To get started, just download the app and create a free account. This app transforms an everyday resource – your extra time and internet connection – into a potential source of income.
FAQs About Paid Surveys & Focus Groups
Can you actually get paid to take surveys?
Yes, you can get paid to take surveys in Canada through several survey sites. If you want to get paid to take surveys in Canada, choose a legitimate, reputable company affiliated with a well-known market research firm.
How much do you get paid to take surveys?
Not much, but it's possible to earn a few hundred dollars per month if you have lots of time to take surveys. Short surveys and polls pay around $3.00 and longer, more involved surveys can pay as high as $10 or more. A survey site might pay in cash via PayPal transfer or you might get paid in gift cards. Check out the rules regarding minimum payout before you start taking surveys. If the minimum payout is too high, you might end up taking hundreds of surveys before you earn enough to get paid out. 

Can you get paid for attending a focus group?
Yes, you can get paid anywhere from around $30.00 to a couple of hundred dollars or more for attending a focus group.
How to become part of a focus group?
Canadians can register with a reputable recruitment service to get matched with focus group opportunities.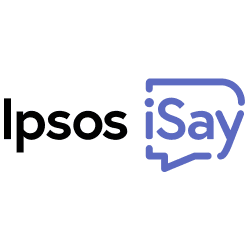 Ipsos iSay
Discover the difference you will make. Ipsos iSay offers exciting and exclusive offers for Canadians who join and participate in surveys. Earn rewards with Ipsos iSay! JOIN NOW!