How to Deal With an Auto Insurance Claims Adjuster in Canada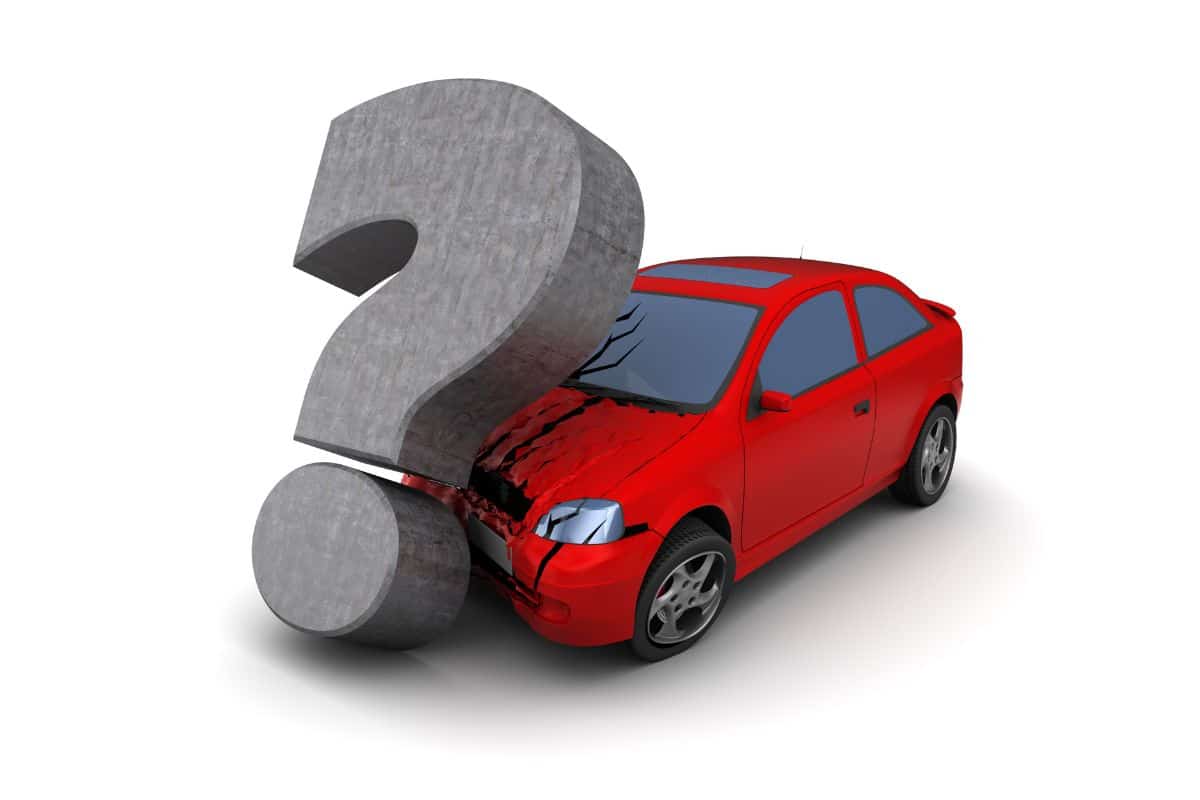 When it rains it pours – and then my car got stolen. Right after I reported the incident to the RCMP, my next call was to the car insurance company. They assigned an auto insurance claims adjuster to my case. Time to check my emotions at the door and switch to business-mode.
As an insured driver, I deserve fair treatment and just compensation for my loss, and so do you. But unfortunately, not all adjusters will have our best interests in mind. After all, it's not personal – it's business. Hopefully, you never have to make a claim, but just in case, here's how to deal with an auto insurance claims adjuster. #KnockOnWood
What is an auto insurance claims adjuster?
As someone who just had to make a car insurance claim, I'm feeling pretty stressed out about it. If you can relate, you should know it's totally understandable to have questions about what an auto insurance adjuster is and what they do.
An auto insurance adjuster is someone who works for the insurance company and is responsible for investigating and evaluating claims made by policyholders. Their job is to gather information about the incident, determine the extent of damage or loss, confirm the legitimacy of the claim, and ensure that the policyholder is fairly compensated. 
What does an auto insurance claim adjuster do?
When you file a claim with your insurance company, an adjuster is assigned to your case. The adjuster will review the details of what happened and likely request additional information, such as police reports, witness statements, condition of the car immediately before the incident, etc., to help them accurately assess the situation.
In most cases, they will schedule an appointment to inspect the damage to your vehicle in person. Since my car was stolen, there was no vehicle to inspect. Instead, my adjuster asked preliminary questions covering who, what, when, where, and why:
Who owns the car, who was in possession of it when it was stolen
What is the make, model, year and colour of the vehicle
Where was it stolen from
When did you discover it missing, when did you report it missing to the police, what is your case number, when did you contact your insurer 
Why: do you have any idea who may have stolen it and why? 
After this pre-interview, my adjuster scheduled an appointment to take a detailed statement. I was then required to sign my statement in person at a Manitoba Public Insurance centre and have it notarized. Since the car was in my husband's possession at his place of work when it was stolen, he also had to give and sign a formal statement.  
Once the adjuster has gathered all the necessary information, they will determine if your claim is covered by the policy. If it is, they will negotiate the amount of compensation you are entitled to. This amount may cover the cost of repairs or replacement of your vehicle if it is a write-off, as well as any medical expenses or other losses resulting from the incident.
Why does it feel like the claims adjuster doesn't believe me?
At the end of the day, the adjuster doesn't work for you, they work for your insurance provider. Their goal is to make sure that the insurance company only pays for valid claims. They might ask questions or request additional documentation that might come off as invasive or accusatory.
In the case of my stolen car claim, I was required to submit both sets of keys at the same time I signed and notarized my statement. It was heavily stressed to me what the potential consequence would be if I failed to submit both sets of keys.
Unfortunately, I lost my set several months ago. I have Inattentive ADHD as well as two car-and-shiny-object-obsessed kids who frequently snatch my keys. Those keys could literally be anywhere – in a vent, a snowbank in the backyard, inside a toy or in the pocket of a coat donated to Goodwill. Your guess is as good as mine.
Because of that, the file has to be escalated to a special investigator which will significantly drag out the resolution of my claim. Instead of taking it personally, I get it. A missing set of keys in a stolen car claim is a red flag for fraud, so there are strict protocols to follow. Again, it's not personal – it's business. 
How to handle it
Stay calm and cooperate. But also, advocate for yourself. The auto insurance claims adjuster is still obligated to ensure that you are fairly compensated for your loss. 
Speak up and don't hesitate to ask questions and provide as much information as possible that may be relevant to your case. Yes, you should cooperate and do what is asked of you. But you also need to make sure you aren't experiencing any systemic bias either. 
Need to make a claim? Here are 10 tips to deal effectively with your auto insurance claims adjuster
Dealing with an auto insurance claims adjuster can be daunting, but there are several tips you can follow to help you navigate the process more effectively and reduce your stress. Here are 10 tips to help you deal with an auto insurance claims adjuster:
1. Be prepared
Before you speak to the adjuster, gather all the information you need to support your claim, including the police report and number, photographs of the damage, witness contact info, any relevant medical records, history of repairs and maintenance, etc. 
In my case, the battery was not in my car when it was stolen. So the thieves broke into the car next to it, stole the battery, and put it in my car so they could drive it. My husband took pictures of broken glass on the ground, the other car's smashed windows, and the missing battery from under the hood. He submitted them with his statement. 
2. Be honest
Honesty really is the best policy. It is important to be truthful and transparent when communicating with the claims adjuster. Any misrepresentations or omissions could impact the outcome of your claim.
My husband explained why he took the battery out of the car. He also explained that the Check Engine light had come on the day before but the car had not yet been looked at and the driveability had not been affected.   
Since my husband manages a fleet repair centre, we stay on top of regular maintenance and all repairs are handled immediately. We have a detailed record of this and offered to submit it upon request.
3. Keep records
Keep track of all communication with the claims adjuster, including the date, time, and content of each conversation. This will help you stay organized and keep your claim on track. For this reason, I prefer email communication whenever possible.
For telephone conversations, it's good practice to send an immediate follow-up email summarizing what was discussed, when the call took place, and ask the adjuster to confirm receipt of the email.
4. Be patient & stay calm
Don't feel pressured to settle your claim quickly. Take your time to review the details and make an informed decision that is in your best interest. This might be hard to do if you depend on your car for work and other obligations, but you don't want to miss anything that could help get you the best compensation possible. 
5. Know your policy
Knowledge is power. It's imperative that you thoroughly read and understand the terms and conditions of your auto insurance policy. That's the only way to know what you are entitled to and what to expect from the claims process. Ideally, you should have done this when you were comparing car insurance quotes and coverage.
Right away I knew my stolen car claim was going to be a long process. Most insurance companies wait 30 days before resolving a stolen car claim in case the car is recovered. In my case, it was found 3 weeks later in an abandoned industrial park – and not in good shape either!
6. Be persistent
If you feel that the auto insurance claims adjuster is not responding to your requests or is delaying the process, don't be afraid to follow up or escalate the matter to a supervisor. When a week passed without any updates or check-ins, I emailed my adjuster to follow up. I have done this twice with my claim so far. 
7. Be polite
I cannot stress this enough, keep a cool head when communicating with the claims adjuster, even if you disagree with their assessment of your claim. The insurance industry deals with a lot of fraud. There is a strict framework your adjuster must follow and they are assessing your behaviour for red flags just as much as the incident itself. Altogether now… "it's not personal, it's business!"
8. Get a second opinion
If you are not satisfied with the assessment of your claim, you can and should get a second opinion from a trusted mechanic or medical professional. Adjusters typically work on a framework of generalizations based on a history of similar claims. So they may need additional assessments from relevant professionals to truly understand the nuance of your situation. 
9. Don't accept the first offer
The first settlement offer from the insurance company is not always the best offer. Consider negotiating for a higher settlement that adequately compensates you for your loss. 
In my case, my car was in perfect driving condition with minimal wear and tear inside and no external damage before it was stolen. I also have records demonstrating regular care and maintenance.
However, the average cost of a used car in Canada has increased significantly since the pandemic thanks to supply-chain issues. I have researched the current market rate for my vehicle and its pre-theft condition, and I'm prepared to negotiate aggressively with supporting documentation. 
10. Seek legal advice
If you are unsure about your rights, feel that you are being treated unfairly or that negotiations are not accurately compensating you, then consider seeking legal advice. Choose an attorney who specializes in auto insurance claims. They can provide you with the guidance and support you need to navigate the claims process.
I am also prepared to consult a lawyer if needed. Many insurance companies have not caught up with the rising cost of used cars, so their settlements are not in line with the current market. While I hope I do not have to play hardball, I'm covering all my bases.