The Ultimate Guide to Car Insurance in Newfoundland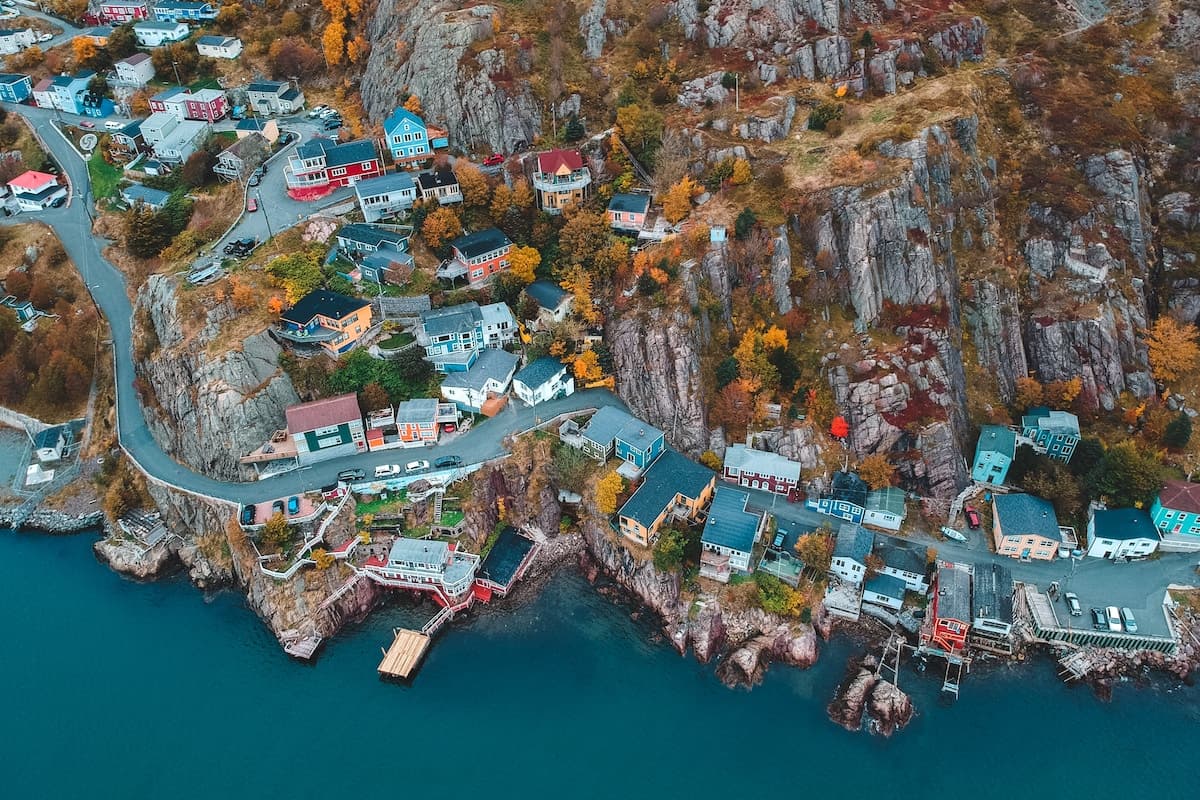 You know that you must have insurance in Canada to drive your car legally. But, each province, including Newfoundland and Labrador, has its own rules stating how much insurance you must have and the types of insurance you need to keep you on the road. In this ultimate guide, we'll help you understand car insurance in Newfoundland and Labrador.
Understanding Car Insurance in Newfoundland
Car insurance is essential to owning and driving a vehicle in Newfoundland. It provides financial protection in an accident and ensures you follow the law. In this article, we'll take a deep dive into the basics of car and motorcycle insurance in Newfoundland, including mandatory and optional coverage and how rates are determined.
The Basics of Car Insurance
As mentioned earlier, car insurance is a contract between you and an insurance company. Insurance aims to protect you financially in case of an accident, damage to your vehicle or theft. When you purchase car or motorcycle insurance, you agree to pay a premium, and the insurance company agrees to cover your losses if an event covered by the policy occurs.
Different types of car insurance policies are available, each with varying levels of coverage. Some policies only cover third-party liability, while others include collision, comprehensive, and accident benefits. The amount of coverage you choose will determine your premium payments.
Insuring your vehicle in Newfoundland and Labrador
Getting a new car or one new to you is exciting, but there are some things you need to do before you can drive it. First, you need to insure it, and then you need to register it. You can't register a car without insurance.
You can only drive a vehicle in Newfoundland and Labrador with insurance. If you purchase a car without insurance, you can have it shipped or towed. You must arrange insurance for your vehicle after you buy it and before you transfer the registration to your name. Having valid insurance is part of the registration process.
Registration is the process of transferring the ownership of the vehicle into your name. You must make an appointment with the Motor Registration Department in Newfoundland and Labrador to do this. For a new car, you must bring the bill of sale, the manufacturer's New Vehicle Information Statement, proof of insurance and a vehicle registration application.
To register a used car, you need to provide the bill of sale, the vehicle registration certificate, a copy of the inspection, a sworn affidavit, proof of insurance and a vehicle registration application.
Some documents are for new and used cars, while others apply to new or used vehicles. In each case, you must provide proof of insurance.
Motorcycle Insurance
Motorcycles and many other types of transportation must have insurance too. In addition to providing insurance for motorcycles, motorcycle insurance can cover mopeds, cruisers, speed bikes, ATVs, vintage motorcycles, off-road vehicles, scooters and custom-built motorcycles.
Before you can ride a motorcycle, you need a license. A motorcycle license includes getting a vision test, taking a balance test, and participating in the Graduated Driver Licensing Program. An additional part of being able to ride is having insurance coverage.
Typical motorcycle insurance policies will have third-party liability, uninsured motorist coverage, and accident benefits. You can add coverage to your motorcycle policy, including comprehensive coverage and all perils.
Of course, adding additional insurance to your policy will increase the cost. Shopping around to compare motorcycle coverage and prices to get the best deal for your needs is essential.
Mandatory vs. Optional Coverage
In Newfoundland, you'll find details about automobile insurance in the Automobile Insurance Act. You must have liability insurance, which covers damages to others if you're at fault in an accident. Newfoundland's compulsory vehicle insurance includes uninsured drivers and Direct-Compensation-Property-Damage (DCPD).
However, there are optional coverages that you can add to your policy, including collision, comprehensive, and accident benefits. Collision coverage pays for damages to your vehicle in case of an accident, regardless of who's at fault. Conversely, comprehensive coverage covers damages to your car caused by non-collision events, such as theft, vandalism, or natural disasters. Accident benefits coverage compensates for medical expenses, lost income, and other related costs if you're injured in an accident.
Mandatory Car Insurance in Newfoundland
To legally drive in Newfoundland, you must have auto insurance. Driving without insurance can result in fines, demerit points, or having your vehicle impounded. The types of insurance you must drive are liability insurance, uninsured and underinsured driver insurance, and Direct Compensation Property Damage (DCPD).
Liability Insurance
Liability insurance is mandatory in Newfoundland and covers damages to others if you're at fault in an accident. You must have a minimum of $200,000 of liability insurance. Liability coverage can include medical expenses, property damage, and legal fees if someone files a lawsuit against you. However, liability insurance only covers damages to others and does not cover any damages to your vehicle.
For example, if you rear-ended another driver and were at fault, your liability insurance would cover the other driver's medical expenses and any damage to their vehicle. You would be responsible for paying for any vehicle repairs or replacement.
Uninsured and Underinsured Motorist Coverage
Suppose you're involved in an accident with an uninsured driver or one who doesn't have enough liability coverage. In such a case, uninsured and underinsured motorist insurance pays for your damages. This type of coverage is critical in areas with a high number of uninsured or underinsured drivers on the road.
Uninsured and underinsured motorist coverage typically covers medical expenses, lost wages, and other damages you may incur due to the accident.
Direct compensation and property damage (DCPD)
If you're in an accident that is the fault of another driver, DCPD will cover the damages to your property. You make your insurance claim through your insurer instead of going through a third party.
Optional car insurance coverage
Collision Coverage
Collision coverage pays for repairs or replacement of your vehicle if it's damaged in an accident, regardless of who is at fault. The collision can result from many sources, like an accident with another car, colliding with an object like a guard rail, or hitting the ground in a rollover or other type of accident.
You'll need to pay a deductible amount before the coverage kicks in. This type of coverage is essential if you have a newer or more expensive vehicle, as the cost of repairs or replacement can be significant.
Collision coverage only covers damages from accidents and does not cover damages from other sources, such as theft or natural disasters.
Comprehensive Coverage
Comprehensive coverage pays for damages to your vehicle for reasons other than a collision. Examples include vandalism, fire, theft, falling objects and natural disasters. This type of coverage is often paired with collision coverage to provide more comprehensive protection for your vehicle.
Like collision coverage, you'll need to pay a deductible before the coverage kicks in.
All perils coverage
All perils coverage combines collision and comprehensive coverage. One benefit of having all perils insurance is you have only one deductible. So, if, for example, you are in an accident and need to make a claim for the collision, but your vehicle also catches fire, you don't have to pay a deductible for the crash and one for the fire damage if you have all perils.
Accident Benefits
Unlike all other Canadian provinces, accident benefits are not mandatory in Newfoundland and Labrador. Still, having it as an add-on is a good idea since it can provide valuable benefits if you're in an accident.
The details of accident benefits vary between provinces. Accident benefits can help cover the cost of medical bills, rehabilitation, funeral expenses, death benefits, and other expenses you may incur due to an accident. This type of coverage can be especially important if you don't have health or disability insurance.
When shopping for car insurance, consider your needs and budget to determine which coverage types suit you. By understanding the different types of coverage available, you can make an informed decision and ensure you have the protection you need in case of an accident.
Factors Affecting Car Insurance Rates in Newfoundland
How Rates Are Determined
Insurance companies consider several factors when determining your car insurance rates. These factors include your driving record, car type, age, gender, location, and the amount of coverage you're purchasing.
For instance, you're considered a high-risk driver if you have a history of accidents or traffic violations. Being rated as a high-risk driver means you'll pay higher premiums. Similarly, if you own a high-end sports car, you'll pay more for insurance than someone with a standard sedan.
Additionally, insurance companies use statistical data to determine the likelihood of an accident. For example, if you live in an area with a high car theft rate, you'll pay more for comprehensive coverage. Similarly, if you're a young driver, you'll pay more for insurance than an experienced driver because statistics show that younger drivers are more likely to get into accidents.
Age and Driving Experience
Age and driving experience are two of Newfoundland's most significant factors influencing car insurance rates. Younger and less experienced drivers typically pay higher insurance rates than older, more experienced drivers. Higher rates for younger drivers are because younger drivers tend to get into more accidents than older drivers, and insurance companies base their rates on risk.
Still, there are ways for young drivers to lower their rates. Taking a driver education course can help, and so can maintaining a good driving record. Some insurance companies offer discounts for good grades or for completing a certain number of driving hours with a parent or guardian.
Vehicle Make and Model
The make and model of your car play a significant role in determining your insurance rates. Generally, the more expensive, rare, or high-performance your car is, the more you'll pay for insurance. The higher rates are due to these cars being more costly to fix or replace if damaged or stolen.
One way to lower your insurance rates is by having safety features on your car. Anti-lock brakes, airbags, and anti-theft devices are some safety features that can reduce your insurance premiums. Some insurance companies also offer discounts for hybrid or electric vehicles, as these cars are more environmentally friendly and may be less expensive to insure.
Driving Record and Claims History
Your driving record and claims history will affect your car insurance rates. You'll pay more for insurance if you have a history of accidents, tickets, or DUIs. Insurance companies also consider the number of claims you've made.
There are ways to lower your insurance rates even if you have a less-than-perfect driving record. Some insurance companies offer accident forgiveness programs, which allow you to avoid rate increases after your first accident. Additionally, a defensive driving course can help improve your driving skills and lower your rates.
Location and Usage
Where you live and how you use your car can also affect your insurance rates. You'll pay more for coverage if you live in a high-crime area or use your vehicle for work. These factors increase your risk of being involved in an accident or having your car stolen.
However, there are ways to lower your rates based on location and usage. For example, you may be eligible for a discount if you have a garage or other secure parking area. Additionally, using your car for pleasure rather than work can lower your rates and reduce your annual mileage.
Deductibles and Discounts
The deductible you choose will affect your insurance premiums. A higher deductible means you'll pay more out-of-pocket in case of a claim, but your premiums will be lower. On the other hand, a lower deductible means you'll pay less out-of-pocket but pay higher premiums.
Insurers typically offer discounts to policyholders who insure multiple cars with the same provider, have good credit scores, or bundle their policies. Some companies will offer loyalty discounts to customers who have been with them for several years.
How to Choose the Right Car Insurance Policy
Choosing the right car insurance policy can be a daunting task. With so many options available, figuring out where to start can take time. However, by following a few simple steps, you can make an informed decision that will provide you with the coverage you need at a price you can afford.
Assessing Your Needs
The first step in choosing the right car insurance policy is to assess your needs. Start by considering your budget. How much can you afford to spend on car insurance each month? Once you have a budget, think about the type of car you own. Is it a new car or an older model? Do you drive it frequently or only occasionally? These factors can impact the amount of coverage you need.
Liability insurance is mandatory, but you may want to add optional coverages to protect yourself and your vehicle. For example, collision coverage can help pay for damage to your car if you're in an accident. In contrast, comprehensive coverage can protect you against theft, vandalism, and other types of damage.
Comparing Quotes from Different Providers
Once you know the type of coverage you need, it's time to shop around for quotes. Get quotes from multiple insurers to compare car insurance rates and coverage options. Remember to ensure the insurer is licensed and reputable.
When comparing quotes, look at the deductible and liability coverage limits. A higher deductible can lower your monthly premium. Still, you'll have to pay more out of pocket if you're in an accident. Similarly, higher liability coverage limits can provide more protection but also come with a higher price tag.
Understanding Policy Terms and Conditions
Before purchasing a policy, you must carefully review the policy's terms and conditions. Understand what's covered, what's not covered, and the limitations of your coverage. For example, some policies may not cover damage caused by natural disasters or accidents that occur while you're driving for work purposes.
Tips for Saving on Car Insurance
Car insurance can be expensive, but there are ways to save money without sacrificing coverage. Consider increasing your deductible, bundling your policies, and taking defensive driving courses. Some insurers also offer discounts for things like having a good driving record, being a student, or having certain safety features on your car.
By following these tips and shopping for quotes, you can find a car insurance policy that meets your needs and fits your budget. Remember, a suitable policy can provide peace of mind and protect you against the unexpected.
Filing a Car Insurance Claim in Newfoundland
Getting into a car accident can be a stressful and overwhelming experience. Understanding the claims process is essential. How do you file a claim? What information do you need? How long will it take to process your claim? Understanding these questions can help you avoid surprises.
Knowing how to file a claim is vital to ensure a smooth claims process. In Newfoundland, filing a car insurance claim involves several steps to receive compensation for damages and injuries.
Steps to Take After an Accident
The first step after getting into an accident is ensuring everyone involved is safe. Check for injuries and call for medical attention if necessary. If the accident is minor and everyone is safe, move your vehicle to a secure location to prevent further accidents.
Next, call the police and exchange insurance information with the other driver. You must get the other driver's name, contact information, and insurance policy number. Take photos of the accident scene and damages to both vehicles. You can use the photos as evidence during the claims process.
Reporting the Accident to Your Insurance Company
You must report the accident to your insurance company as soon as possible. Most insurance companies have a 24/7 claims hotline that you can call to report the accident. Provide them with the necessary information, including police reports and photos of the damages.
Your insurance company will assign an adjuster to investigate the accident and determine the extent of the damages. The adjuster will also determine who was at fault for the accident. It is essential to cooperate with the adjuster and provide them with any additional information they may need.
The Claims Process and Settlement
After the investigation, your insurance company will offer you a settlement based on your policy. The settlement will cover the damages to your vehicle and any medical expenses resulting from the accident. If you're not satisfied with the settlement, you can negotiate with your insurance company or seek legal advice.
Depending on the case's complexity, the claims process can take several weeks to months. It's important to be patient and cooperate with your insurance company to ensure a smooth claims process.
FAQs About Car Insurance in Newfoundland
How much car insurance do I need?
Newfoundland's minimum liability insurance requirement is $200,000. However, having more than that is recommended to protect yourself fully.
Can I drive without car insurance in Newfoundland?
No, it's illegal to drive without liability insurance in Newfoundland. You could face fines, license suspension, or legal penalties if caught.
What happens if I get into an accident with an uninsured driver?
It will cover your damages if you have uninsured or underinsured motorist coverage. Otherwise, you must sue the other driver to recover your costs.
How can I lower my car insurance premiums?
You can lower your premiums by driving a safer car, increasing your deductible, taking driver improvement courses, and bundling your policies. You could also ask for discounts and shop around for the best rates. By following the tips in this guide, you can make informed decisions about car insurance in Newfoundland and protect yourself on the road.