The 10 Best Dental Carriers in Canada in 2023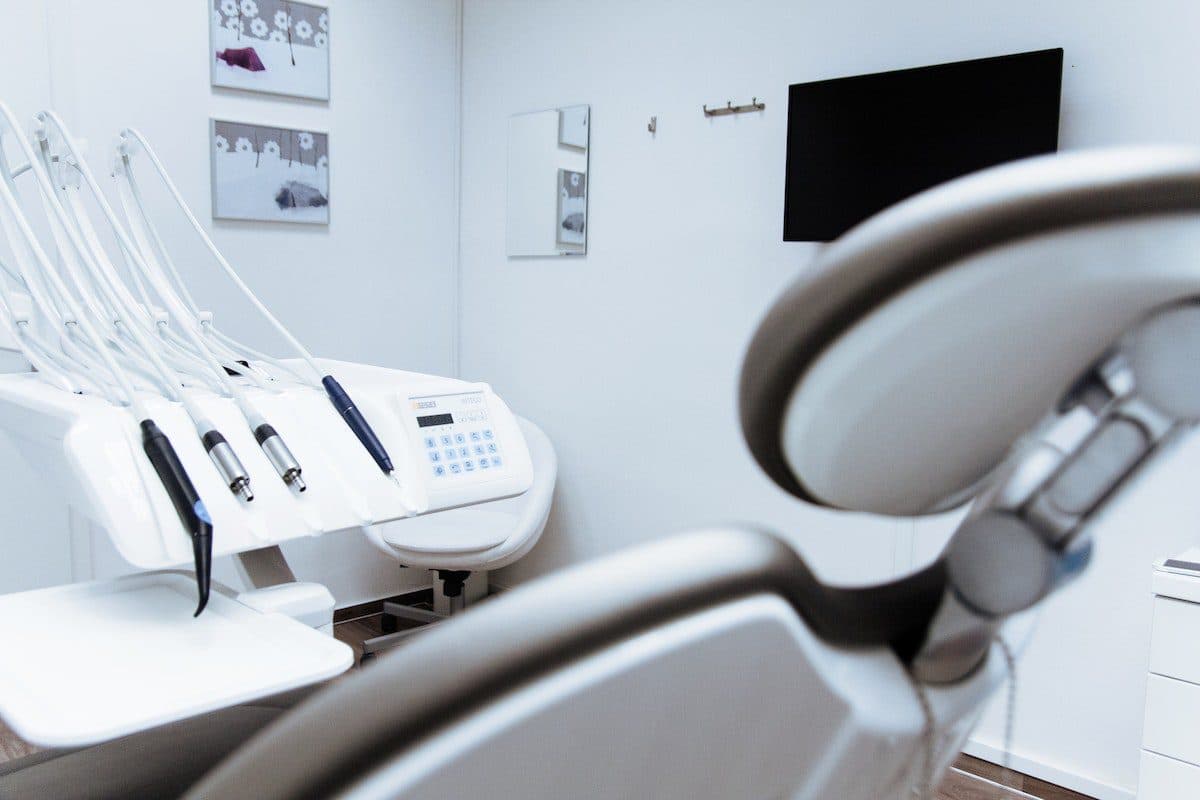 Most Canadians are reasonably well covered by the public health insurance system. However, Canada's public health insurance system does not provide an adequate level of coverage for dental treatment. As a result, Canadians must turn to private dental insurance or to insurance included in their employer's group insurance plan.
According to the Canadian Dental Association, the average annual amount spent on dental care in Canada is $378 per person. While many Canadians without dental insurance pay out-of-pocket when they visit the dentist, they risk incurring surprise, and costly, dental expenses in the event of a complication. Fortunately, Canada has excellent dental insurance companies that allow anyone to avoid being stuck with a dental bill that is difficult to pay.
The cost of dental care
Being a dentist is one of the highest paid jobs in Canada. If you are uninsured, the recommended dental fee in Ontario for a filling is $291. For a root canal on one molar, the fee is $892, and for a simple extraction, the fee is $193. When you consider orthodontics and implants, the recommended fees start at $4,200.
The recommended fee-scale is different in each province, with British Columbia being the cheapest and Alberta being the most expensive. These costs start to make the cost of dental coverage look relatively cheap!
How to pay if you don't have dental insurance
For some that means a credit card. Most dentists accept them.
Given the cost of treatments, choose a credit card that gives you some advantage. Consider a card that:
Gives you a high number of points for each dollar spent
Lets you pay your balance with points
Has a low interest rate, if you think that you might have trouble paying off the balance
Some good ones are Scotiabank's Value Visa Card or SimplyCash™ Preferred Card from American Express.
See which card is right for you. A credit card comparison tool can show you which has the lowest rate, best potential rewards, etc.
What the government gives you
Dental care provisions are inadequate across all the provinces and vary from one to the others. It's worth checking with your provincial health system to find out what is covered.
Some provinces provide basic emergency dental care to low-income individuals or certain groups such as veterans. However, don't make any assumptions about the availability or extent of such coverage.
Group health insurance
Dental coverage is generally an option in most employer-sponsored group insurance plans. However, not all plans include dental care, even as an option, and not all types of dental care are covered.
Orthodontics, for example, are rarely covered by group insurance plans that do cover dental care. It's always a good idea to check with your group insurance provider to see what is actually covered
Personal dental insurance
What if you aren't eligible for an employer sponsored health insurance plan? Get a personal plan in place as most provincial government health insurance schemes do not include dental insurance.
There is a good selection of quality medical and dental insurance carriers that offer personal health insurance. However, but make sure you compare different dental insurance plans before picking one.
How do you pay if you don't have dental insurance?
If you don't have dental insurance and your emergency fund has run dry, you may be tempted to ignore a dental health problem because of a lack of money. Allowing a dental health problem to deteriorate could end up costing you more money, as well as affecting your health.
Also, in such a situation, you could pay for your dental care with a credit card or get a personal loan.
Given the high cost of dental treatment, it's best to choose a credit card with a low interest rate or one that comes with attractive rewards. Consider a card that:
Gives you a high number of points for every dollar you spend
Allows you to pay off your balance with points
Has a low interest rate
If you don't already have such a credit card in your wallet, know that a credit card comparison tool can show you which one has the lowest rate, best potential rewards, etc.
The best dental carriers in Canada
Manulife
Manulife is one of the biggest health and dental insurance carriers in Canada. It offers a comprehensive range of coverage with multiple options. One of the main features of Manulife's healthcare plans is that it offers dental-only options at both basic and enhanced levels.
Manulife is an option to look at if you are not eligible for an employer's dental insurance scheme or if you are self-employed, as it offers individual coverage.
This dental carrier offers various limits and deductibles depending on whether you have combined medical and dental coverage or dental-only coverage.
Blue Cross
Medavie Blue Cross is a collection of not-for-profit insurers that operates in most provinces and provides medical insurance services for several provincial governments. It is also a dental carrier that offers individual coverage with straightforward tiered options, each covering different levels of treatment, with limits depending on which option you choose.
GMS
GMS is a medical and dental carrier that offers a basic medical insurance policy that allows you to add different levels of dental care for you and your family. It also offers a range of medical insurance policies, all of which can include dental coverage. Just note that GMS doesn't offer its insurance products in Quebec, New Brunswick, or Nunavut.
Sun Life
Sun life is one of the largest insurance companies in Canada, and is also a dental carrier with a range of options for individuals as well as employers. It is therefore worth considering it either as a top-up to your employer medical insurance scheme or if you don't qualify for an employer scheme.
Green Shield Canada
Green Shield Canada (GSC) is another not-for-profit insurer that offers medical and dental insurance under the brand name HealthSure. The insurance company offers medical, dental and travel insurance policies. It should also be noted that it does business in all Canadian provinces.
Desjardins Insurance
Desjardins Insurance, the insurance division of the Desjardins credit union, offers group and individual insurance plans. The main feature that differentiates Desjardins from many of its competitors is that it offers coverage for orthodontic treatment, but only in its most expensive policies.
Equitable Life
Equitable Life is a major dental carrier that specializes in group medical and dental plans for employers. It doesn't offer individual plans. However, if you are in an employer's plan with Equitable Life, it's worth knowing that it offers highly flexible options for group members. This might mean that you can add dental coverage to your group policy individually.
Empire Life
Empire Life is a medical and dental carrier that operates in a similar way to Equitable Life. So, although it doesn't offer individual coverage, it offers a good range of flexibility for members to choose the type of coverage they opt for. If you're a member of an Empire Life employer's group medical scheme, it's worth checking what your options are for adding dental coverage.
iA Financial Group
iA Financial Group is also a dental carrier that only operates group schemes. However, it specializes in a high level of flexibility for smaller schemes. So, if you part of an iA Financial Group group insurance plan through your employer, check how much dental coverage is provided and consider the possibility of topping it up if necessary.
Canada Protection Plan
Canada Protection Plan is a medical and dental insurance company owned by Foresters Financial. The company does not offer individual dental insurance, but does offer group dental plans.
The company offers packages for small businesses and professional associations. So, if you are a professional, it is worth checking with your association to see if you are eligible for one of these plans.
What does dental insurance cover?
Most dental insurance policies offer a choice of levels of coverage. Some have flexible options so that you can choose what you want covered, but most offer basic preventative care as part of their basic plans.
Restorative treatment is often an add-on option at extra cost, which may or may not include the cost of orthodontic treatments, such as braces. To give you an idea of what this means, here is a summary of the main treatments that are normally covered by preventative and restorative care policies:
Preventative care
Dental exams and diagnoses
X-rays
Fillings
Scaling
Lab tests
Extractions
Restorative care
Periodontics
Endodontics
Oral surgery
Orthodontics (rarely offered)
Crowns
Bridges
Dentures and repairs
Most dental carriers require you to pay an amount towards each treatment, known as a deductible, which can be anything between 20% and 50%. Most also have a limit on the overall dollar amount they will pay out each year.
It's fairly typical for the maximum amount of coverage for treatment to go up in tiers for the first 2 or 3 years. For example, an insurer might pay 50% up to $750 in year 1, and 70% up to $1,000 in year 2.
Most also offer a routine check-up, such as once every 9 months, within the cost. However, this is not always the case, and will depend on the level of coverage you choose.
Whatever your province provides, it's sensible to look at topping up with private coverage as early as possible as the premiums will be lower the younger you are.
Even basic coverage is worthwhile as it takes away part of the out-of-pocket cost of simple preventative care, whilst insulating you from the shock of a sudden large expense. Always make sure you use a comparison site as part of your research to make sure you obtain competitive dental insurance quotes.
Frequently asked questions about dental carriers
Which dental carriers cover implants?
Unfortunately, implants are considered to be cosmetic treatments and are generally not covered by dental carriers. However, it may be possible, where a bridge is the alternative solution, to negotiate the reimbursement you would receive for bridge treatment to be paid against an implant.

It's also worth knowing that many dental treatment providers offer financing or installment plans to allow you to spread the cost of treatment over an affordable period.
What is the best dental carrier?
This depends on your individual circumstances, including your age, state of health, previous dental treatment history, and which province you reside in. If you're in a medical plan provided by your employer, it's worth checking the options to add dental coverage. This may cost less than taking out an individual plan, and could offer more comprehensive coverage in a shorter time. 

You should always check a comparison site to see which dental carriers provide the best quotes for you personally.
How much does a dental bridge cost without insurance?
The cost of a bridge depends on how complex it is and how many teeth are being replaced. It also varies depending on your province. The cost tends to start around $1,200, but can be up to $5,000 or more.

Fortunately, most comprehensive dental insurance plans will cover between 50-80% of the cost, so it's well worth having the appropriate coverage in place before anything happens that necessitates such expensive treatment.

Are braces covered by dental carriers?
Braces are rarely covered by insurance. In fact, this coverage is usually only available at the highest levels of coverage. However, with the cost of braces ranging from $3,000 to $10,000, the savings are significant.
Does dental insurance really save money?
Yes, it does. It's important to select the right type of coverage for the treatment you are likely to need, including having a policy with appropriate deductibles so that you don't end up paying for all your treatment out of your own pocket. It's also important to be realistic about whether you will need the highest level of coverage, as this will be reflected in the premium. There's no point in having coverage for the most expensive treatment if all you really need is preventative care.

Of course, it's not just about the cost of the premium. People with good dental coverage tend to take better care of their dental health and have more frequent check-ups, knowing that they don't have to fear a huge bill if a need for treatment is identified.