How to Choose a Dental Insurance Plan for You and Your Family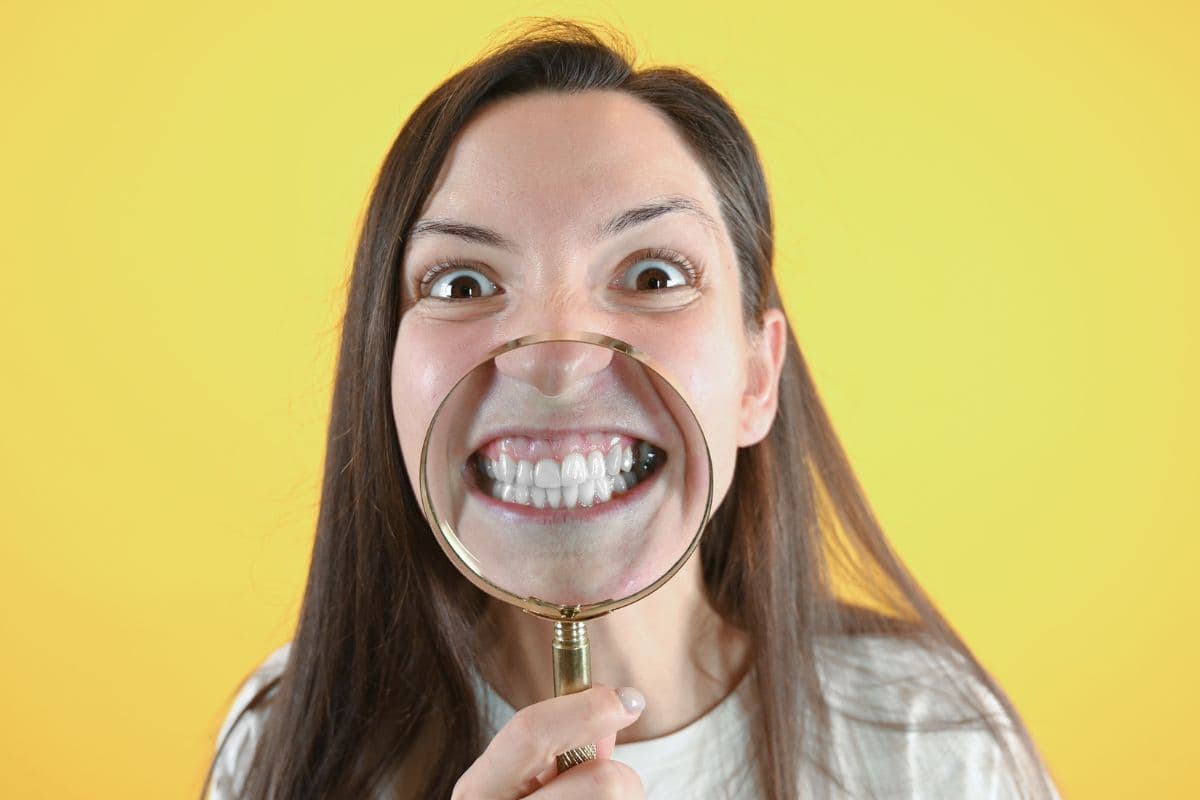 Do you need a dental insurance plan? Oral hygiene is a major component of your overall health and wellness. However, Statistics Canada reported that more than 2 in every 10 Canadians skipped dental visits due to cost constraints. This is a concerning statistic as a lack of oral care can cause serious problems down the road that can become unavoidable and highly expensive. 
In Canada, dental insurance is often included as a part of the benefits package offered by businesses to their employees. Typically, these group plans pay out benefits based on a reasonable fee guide for various services. If you are a corporate employee, you should certainly look into signing yourself up onto your group plan if the terms work for you.
However, if you are not a corporate employee, then you may need to purchase a separate public or private dental insurance plan depending on your circumstances and preferences. Here's what to know.
Dental insurance plan coverage categories
While dental insurance plans can vary from provider to provider, there are three general categories that you will likely find included in your plan.
The first is basic care which includes preventative services including X-rays, dental cleaning, fluoride applications, fillings, and other minor or routine dental work. 
Major restorative services is another category. This category includes major dental work such as crowns, dentures, bridgework, inlays and onlays. 
The last category is orthodontic services which include coverage for specific procedures and appliances including braces and other aids that help to straighten your teeth, fix your bite alignment, etc. 
How dental insurance works
By buying a dental insurance policy, you enter into a contract with your insurance provider. Similar to any other insurance policy that you buy, you have to pay monthly premiums to the insurance company in exchange for the benefits that they pay out. There are also several other components to your insurance plan.
Deductible
Most dental insurance policies will not cover the entirety of your dental expenses. A deductible is the amount that you are responsible for paying before your insurance coverage kicks in. For example, imagine you have a deductible of $250 on your policy and your treatment cost $700. In that case, you would be responsible for paying $250 out of pocket and your insurance provider will cover the remaining $450.
Co-payment
Your insurance policy may also carry a co-payment feature wherein you are accountable for paying a specific percentage of the total cost over and above your deductible. Usually, this percentage is around the 10% mark, but can be higher depending on the policy you purchase. It should also be noted that your insurance provider will not reimburse you for the co-payment you make.  
Maximum limit
The insurance policy will also likely stipulate a limit on the benefits you are eligible to receive under the coverage option you choose. For example, the policy may only allow 2 annual dental check-ups in a year. 
Waiting period
Some insurance providers may have a waiting period before your benefits kick in while others do not. When selecting a policy, it is particularly important to check coverage for major services as some policies only allow holders to become eligible after several years of coverage. 
What to look for in a dental insurance plan
Purchasing a dental insurance plan does not have a one-size-fits all solution. Different plans may be useful for different people. Some of the main things you should assess are:
Premiums
One of the most important considerations is the monthly premium you have to pay. Make sure that this premium is affordable to you and in line with your income.
Offered coverage
All things equal, greater coverage options translate to higher premiums. Depending on your oral history, needs and preferences, you may want to choose a plan that offers coverage of more than just basic dental services. You may also choose greater coverage options as the parent of children who may need braces as opposed to an adult individual with strong oral health.
Deductibles and co-payments
Some plans have higher deductibles and lower co-payments while the vice versa applies for others. For plans with a large deductible, you have to pay a higher fee upfront. However, if you have significant dental care costs, this may still be worth it since most plans with higher deductibles come with lower co-payments.
Group vs. individual insurance plan
If you have access to a group plan from your employer, it is worth at least reviewing it. Group coverage generally offers more cost-effective premiums than individual plans and can often offer more attractive benefits as well.
Limits and waiting periods
Based on your and/or your family's dental needs, you may need plans with higher limits or shorter waiting periods to start availing of your benefits. 
Public dental insurance plans in Canada
Oral health is not covered by the Canada Health Act (CHA). The majority of Canadians receive oral care through private dental clinics and pay for these services either through their insurance or out of pocket.
However, the federal and provincial governments also provide options for dental care that are more affordable than private clinics in many cases. These programs have strict eligibility criteria. Additionally, services and coverage can vary by province. 
In the table below, we have listed the dental coverage and eligibility requirements of public dental plans in each province for adults. Note that the requirements for children and seniors may vary by province, and it is recommended to visit the websites for each province or territory for more information.
Province Name
Dental Coverage
Eligibility Criteria
British Columbia
Basic coverage for you and your spouse including:
– Maximum of $1,000 over two calendar years.
– Basic services including extractions, restorations and preventative services.
– Partial dentures, replacement dentures or re-line dentures. – Crowns and bridges (under specific circumstances only)
People who:
– Are eligible for general health supplements
– Receive disability assistance
– Qualify as a person with persistent multiple barriers to employment
Alberta
Reduced-fee dental services including check-ups, X-rays, fluoride treatment, sealants, fillings, front tooth root canals, extractions, etc.
Family income below the low-income cut-off threshold as reported on your most recent Notice of Assessment, and:
– You do not receive assistance from government programs including AISH, Alberta Adult Health Benefit, Alberta Senior's Benefit, Alberta Student Finance Board Assistance and First Nations Social Services Income Support
– You are not part of a group plan
Saskatchewan
Coverage for you and your spouse includes:
– Only emergency dental benefits for 6 months from the time of nomination into the program
– Full range of basic dental services after 6 months including preventative, restorative, exodontic and prosthetic services
You are a government ward, inmate of provincial correctional institutions, resident of special care facilities eligible for the Senior's Income Plan or enrolled in the Saskatchewan Assured Income for Disability or Saskatchewan Income Support
Manitoba
Basic dental services including exams, cleaning and extractions
Receiving Employment and Income Assistance (EIA) for at least 3 months
Ontario
Ontario Disability Support Program:
– Coverage for you and your spouse for basic dental services and additional services if your disability, prescribed medication or treatment affects your oral health
– OHIP: In-hospital dental surgeries including fracture repairs, tumour removal and reconstructive surgery
Ontario Disability Support Program:
– Eligible Ontario residents living with a disability
– OHIP: Canadian citizen, PR or Indigenous person who has physically resided in Ontario for 153 days or more in a 12-month period, and who has made Ontario their primary residence
Quebec
Oral surgery services at hospitals including examinations, local or general anesthesia and X-rays related to a surgery
Canadian citizen or PR with proof of physical residence and who has resided in Quebec for 183 days or more in a given year
Nova Scotia
Oral and Maxillofacial Surgery Program:
– Medically necessary oral and maxillofacial surgery when hospital admission is required

Special Needs Oral Health Program:
– Basic dental services that take place in a hospital setting under a general anesthetic or general alternative 
Oral and Maxillofacial Surgery Program:
– Eligible residents who require medically necessary oral and maxillofacial surgery that must take place in a hospital

Special Needs Oral Health Program:
– Nova Scotia residents who have been diagnosed with an intellectual disability
New Brunswick
Exams, X-rays, dentures and repairs, specific types of fillings up to a maximum of $1,000 per year excluding emergency or prosthetic services
People above the age of 19 who are not covered by other agencies or private health insurance plans
Prince Edward Island
Subsidized basic dental services including annual and emergency examinations, dental fillings (and limited root canal treatment), dental extractions, limited preventative services and dentures
Residents of PEI with an active health card who meet the income eligibility criteria or receive financial assistance from the Department of Social Development and Housing
Newfoundland and Labrador
– Basic services as listed in the Dental Health Plan Payment Schedule and 'Standard Dentures' only
– Examination and 2 X-rays every 3 years, routine fillings on a 3-year cycle, extractions and the delivery of standard dentures once every 8 years
Clients enrolled under the Foundation Plan of the Newfoundland and Labrador Prescription Drug Program
FAQs About Dental Insurance Plans in Canada
Can I use two dental insurance plans?
Yes, you can have two dental insurance plans. However, having two plans doesn't double your benefits. In this scenario, your insurance payment is subject to a process called Coordination of Benefits (COB) that governs which provider is responsible for payment. When both plans have a COB component, the plan in which the holder is the main policyholder is required to make the payment.
Can I upgrade my dental insurance plans?
Yes, you can upgrade your dental insurance plan. For group plans, you will most likely have a specified window each year in which you can select the plan you prefer.
What is a good dental insurance plan?
Different plans can offer different merits and benefits for different people. It is advisable to evaluate your specific circumstances and needs, and select a plan that best aligns with your requirements.
Are dental insurance plans worth it?
Your oral care is a key part of your overall wellbeing and can cause a substantial decline in your quality of life if not looked after properly. Dental insurance plans enable access to care that is not covered by your provincial health plan and help you reduce the expenses of expensive dental visits or procedures.
Do dental insurance plans cover implants?
While implants are not covered under basic services, your dental insurance provider may offer that in a specific coverage option.