Are Electric Cars More Expensive to Insure Than Gas-Powered Cars in Canada?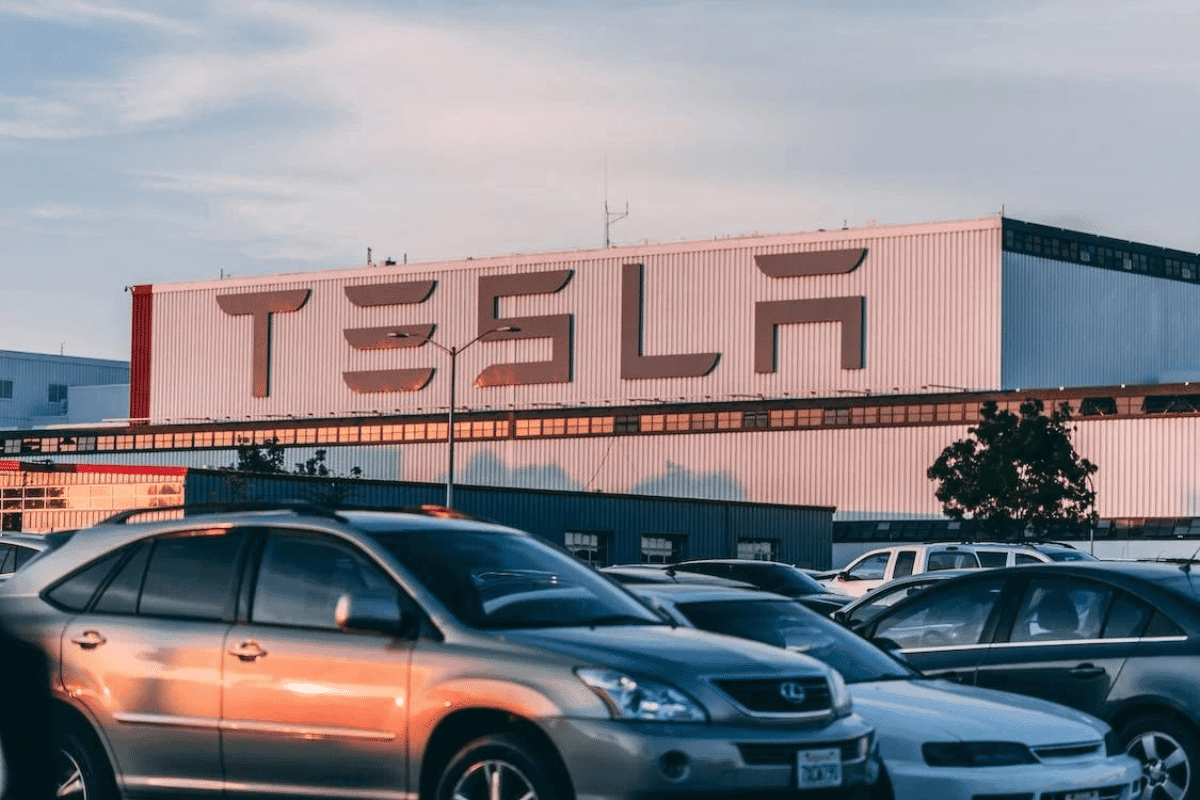 Nowadays, it seems like every second car you see on the road is an EV. This should come as no surprise: as of the first quarter of 2023, nearly 10% of all vehicles in Canada were registered as ZEV, or Zero-Emission Vehicles.
British Columbia led the way with nearly 20% of all vehicles registered as ZEVs. Quebec came in second place with just over 14%. As gas prices continue to rise across the country, Canadians are trading in their gas-powered cars for electric vehicles.
One unspoken truth about owning an EV is that electric car insurance is often more expensive than gas-powered cars. Everyone talks about the savings at the pump but are most of those cost savings being funneled into insurance payments instead? This was certainly the case in my experience, as I saw my insurance payments rise by almost $200 a month upon my recent purchase of a Tesla Model 3.
This article will take a look at electric car insurance prices and reveal what the true savings are, if any, of owning an EV in Canada. 
What Are Electric Car Insurance Premiums Based On?
Why are electric car insurance premiums higher than for gas-powered cars? Here are a few reasons why EV insurance is usually more expensive in Canada.
Cost of Repairs
One of the biggest reasons why insurance for EVs is pricier is because they are more expensive to fix. Anyone who has driven a Tesla knows how many high tech features are in the car. Well, it shouldn't be surprising that if those parts, including the EV battery, are damaged in an accident, they are more expensive to fix.
Lack of EV Repair Shops
Another reason why it is so expensive to repair EVs? There aren't nearly as many shops or mechanics that can repair an electric vehicle. If repairing the EV requires specialized training, then the mechanic is also able to charge a higher rate to repair the car.
Cost of the Vehicle
If you've shopped around for an EV you also know that they are typically more expensive than gas-powered cars. On average, even the cheapest EVs in Canada cost about 20% more than their gas-guzzling peers. Higher sticker prices equate to higher insurance premiums for electric car insurance.
Insurance premiums are also impacted by where you live, your driving history, and how you intend to use the car. Take all of these things into consideration before making the switch to a ZEV.
Electric Car Insurance for the Top-Selling EVs in Canada
To compare the cost of insuring your car in Canada, I'll be using the following benchmarks: 15,000 km driven per year, no recent accidents, and insurance for commuting, which was about the average cost across Canada for July 2023. For the insurance quotes, I used my own demographics as a 35-year-old male. 
The numbers vary, but we took the average price of a car insurance premium in the three EV-heaviest provinces: Quebec, BC, and Ontario. This is to give you an idea of how much you really are, or aren't, saving when it comes to electric car insurance.
On another note, ICBC is the government-issued auto insurance in BC. Drivers who use BCAA also generally buy optional insurance through ICBC. This includes coverage for collisions, comprehensive, and liabilities. For my insurance, the optional is about $455 so I will be adding that to each BCAA quote for BC Drivers.
Tesla Model 3
No electric vehicle discussion is complete without talking about the Tesla Model 3. Until it was recently dethroned by its sibling the Tesla Model Y, the Model 3 was easily the best-selling EV in the world. The Model 3 is Tesla's entry-level model and in Canada, the price currently ranges from about $52,000 to $75,000 depending on the model.
| | | | |
| --- | --- | --- | --- |
| Province | Tesla Model 3 Insurance Premium | Average Car Insurance in Province | Total EV Savings |
| Quebec (CAA) | $3,035 per year | $800 | $-2,235.00 |
| BC (BCAA) | $2,051 + $455 = $2,506 per year | $1,800 | $-706.00 |
| Ontario (CAA) | $2,940 per year | $1,655 | $-1,285.00 |
Tesla Model Y
The Tesla Model Y was the top-selling vehicle in the world in the first quarter of 2023. Since its inception in 2020, the Model Y has quickly grown to become the world's preferred electric vehicle. Prices in Canada currently range from $59,990 to about $76,290 for the Model Y Performance package.
| | | | |
| --- | --- | --- | --- |
| Province | Tesla Model Y Insurance Premium | Average Car Insurance in Province | Total EV Savings |
| Quebec (CAA) | $3,472 per year | $800 | $-2,672.00 |
| BC (BCAA) | $2,161 + $455 = $2,616 per year | $1,800 | $-816.00 |
| Ontario (CAA) | $3,009 per year | $1,655 | $-1,354.00 |
Hyundai Ioniq 5
Hyundai's Ioniq 5 has been another popular EV in Canada over the past couple of years. How popular has it become? The current wait time for an Ioniq 5 in Canada is anywhere from 12 to 24 months. While sales can't compare to Tesla's models yet, the Ioniq 5 is more than able to handle its own and won the Car and Driver EV of the Year award in 2022. The MSRP for the Ioniq 5 in Canada ranges from $48,999 to $54,999 across the three models, making it one of the more economical electric cars in Canada.
| | | | |
| --- | --- | --- | --- |
| Province | Hyundai IONIQ 5 Insurance Premium | Average Car Insurance in Province | Insurance Cost/Savings per year |
| Quebec (CAA) | $2,314 per year | $800 | $-1,514.00 |
| BC (BCAA) | $1,031 + $455 = $1,486 per year | $1,800 | $+314.00 |
| Ontario (CAA) | $2,640 per year | $1,655 | $-985.00 |
Rivian R1S
You've probably seen quite a few Rivian SUVs and trucks hitting the roads in Canada in 2023. This American EV maker really expanded its production scale over the past year and is looking to challenge Tesla in the consumer EV market. It currently has two models: the R1S SUV and the R1T electric truck. Rivian is also known for making electric delivery trucks for Amazon which is one of its biggest investors. The R1S retails for more than $110,000 in Canada and the waitlist is currently in effect until 2024. There is currently no insurance data for Rivians in Ontario as the first shipments for existing orders are expected at the end of the year.
| | | | |
| --- | --- | --- | --- |
| Province | Rivian R1S Insurance Premium | Average Car Insurance in Province | Insurance Cost/Savings per year |
| Quebec (CAA) | $3,703 per year | $800 | $-2,903.00 |
| BC (BCAA) | $2,406 + $455 = $2,861 per year | $1,800 | $-1,061.00 |
What About The Savings on the Cost of Gas?
Of course, when we take into account the costs of driving an EV, we should consider the savings on gas. If we calculate that we drive about 15,000 km per year at a price of about $1.84 per litre, and an average fuel efficiency of about 8.6 litres per 100 km, we get the following calculation:
15,000 divided by 100 x 8.6 = 1,290 litres x $1.84 = $2,373.60 spent on gas on an annual basis
If you are in the market for an EV, then you should take this number into consideration when thinking about your EV Insurance Cost per year figure. Remember, these are all just average numbers to give you an idea of what you might be saving, or not saving when purchasing an EV.
What is the Electric Car Insurance Green Discount?
Many insurance companies are providing a discount for electric car insurance called a green discount. There isn't anything you need to do for these discounts, they are simply applied by your provider.
With such a rise in ZEV insurance demand in Canada, the Canada Automotive Association (CAA) is looking to level the playing field. Certain insurance companies like Aviva, TD Insurance, Intact Insurance, and Desjardins offer these green discounts. Typically, the discount is between 5% and 20% depending on the provider.
Not every province offers green discounts either. This is especially true in provinces with government-controlled auto insurance like British Columbia.
The Bottom Line: Is Electric Car Insurance More Expensive?
Bases on our research, car insurance is more expensive for electric cars. When comparing insurance with gas-powered vehicles, EV insurance is almost always higher. The only exception was the Hyundai IONIQ 5 in British Columbia.
If you add in the savings on fuel for each year, you will likely come out ahead most of the time. But, if you want to know if buying an electric car is good economic decision for you, you should also factor in the cost of the vehicle itself and the cost of electricity in your province. Most EVs are priced higher than gas-powered cars, so any gains made from fuel savings will likely be offset by paying for the car itself.
FAQs About Electric Car Insurance in Canada
Are electric cars cheaper to insure?
No, electric cars in Canada are almost always more expensive to insure. This is because it is difficult and more expensive to get these vehicles repaired. 
Are electric cars more expensive to insure?
Yes, electric car insurance usually costs more than gas-powered car insurance. Of course, this also depends on many factors including the cost of the car, your driving history, and how much you drive the car. 
How much is insurance for electric cars?
Electric car insurance varies by province and individual driver. Typically, insurance for ZEVs comes in well higher than the average cost of insurance for each province. 
Why is electric car insurance so expensive?
Two factors work to push the price of electric car insurance higher: the price of the vehicle itself and the price of the repairs.