Wealthsimple Trade: Pros and Cons in 2023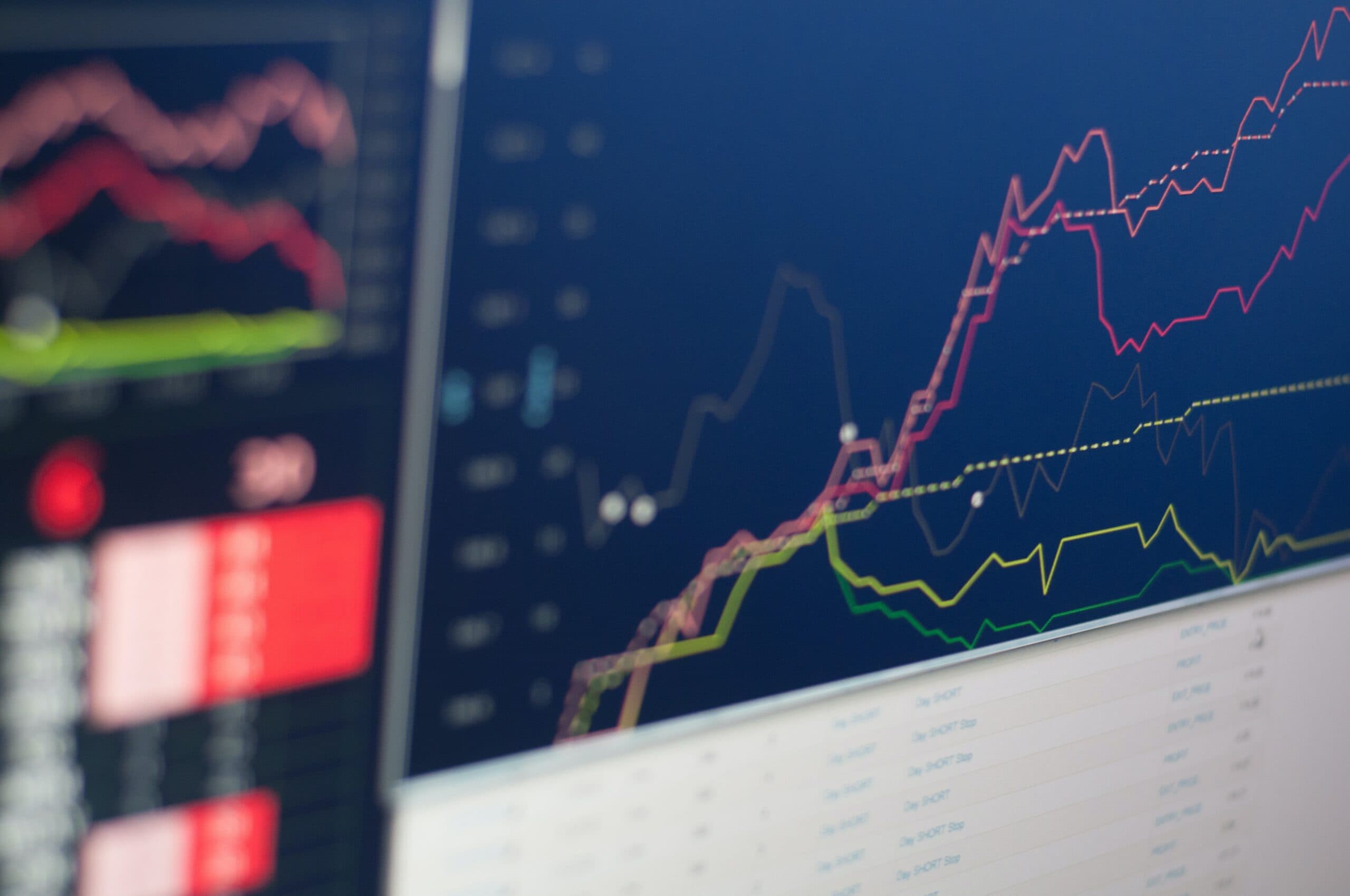 Wealthsimple Trade is one of the financial platforms offered by Wealthsimple, of which Power Corporation is the main shareholder. While National Bank Direct Brokerage has very recently announced free commissions on the purchase and sale of stocks and exchange-traded funds (ETFs), Wealthsimple Trade was already a pioneer in Canada in this regard. But some things need to be put into perspective. Here's how it works.
Wealthsimple Trade is an online brokerage that allows you to trade stocks and ETFs without any brokerage commissions. As is the case with other online brokers, this platform dedicated to independent investors does not offer financial advice or recommendations on how to manage your portfolio.
But beware! Wealthsimple offers several different financial platforms. Wealthsimple Trade should not be confused with Wealthsimple Investments. The latter is a low-cost robo-advisor that allows you to build a personalized portfolio of ETFs.
Wealthsimple does offer a variety of services under one roof. Think of it as a one-stop shop, so to speak. From their website, the "Our Products" tab features the Wealthsimple Investments robo-advisor, the Wealthsimple Cash savings account, which is a brokerage account with payment capabilities, the Wealthsimple Crypto cryptocurrency trading platform, and Wealthsimple Tax, which allows you to file your tax returns. But for now, let's focus on the stock trading platform.
How does Wealthsimple Trade differ from the competition?
Wealthsimple Trade's popularity has skyrocketed this year in the wake of the stock market saga. Young investors who were very active on Reddit and social networks artificially boosted the value of certain stocks. According to our most recent survey, 13.3% of Canadian investors hold these types of stocks in their portfolio, despite the high volatility associated with them.
As mentioned earlier, there are no transaction fees charged for buying or selling individual stocks or ETFs. This is the first competitive advantage for Wealthsimple Trade. However, it is important that clients stick to their investment profile and maintain their long-term investment philosophy despite the fact that it is free.
The objective of Wealthsimple Trade is clear and aimed at the bull's-eye: we want to democratize access to financial tools. And my goodness, it seems to be successful. Revolutionary when it arrived in the country because some online brokers were charging $24.99 per transaction at the time, this online brokerage platform is now making it its duty to educate its clientele.
And this is where the second competitive advantage lies: there is plenty of theory to learn the ins and outs of stock market investing. Educational resources such as the Master Classes and the magazine, Personal Finance 101, are worth the detour. Hats off to you!
This platform is designed primarily for mobiles. The application is available on IOS and Android. Generations Y and Z seem to find it appealing: influencers promote the virtues of financial literacy and the website is fun and colourful. Who says investing has to be too serious a chore, anyway?
Now here are a few things about Wealthsimple Trade that are worth bringing to your attention.
Fractional shares
It is now possible to trade a fractional share of a certain company for only $1. Wealthsimple Trade offers this feature for shares of 14 publicly traded companies, including four Canadian companies like Shopify (SHOP-T), RBC (RY-T) TD (TD-T) and Canadian National Railway (CNR-T), and 10 U.S. companies including Amazon (AMZN-Q), Alphabet (GOOGL-Q), Apple (AAPL-Q), Microsoft (MSFT-Q) and Facebook (FB-Q).
This is an excellent way to diversify your portfolio and limit the asset allocation you wish to give to each of these giants, whose stocks are often beyond the reach of the average portfolio!
Your first share as a gift
The initiative is original and worth highlighting. Although it is not a feature, but rather a promotion, it has the merit of enriching the consumer. Wealthsimple Trade offers free shares of various companies when opening an account, under certain conditions.
Instant deposit up to $250
Instant Deposit is aptly named, allowing you to deposit up to $250 into your account with just a few clicks. The Premium plan, offered at $3 per month, allows you to deposit up to $1,000 and obviously offers other enhancements to improve the basic experience.
Does the Wealthsimple platform have any weak points?
A platform in development designed for mobility
In this case, the ability to invest at a low cost requires some compromises. Several important features offered by the competition are not available at this time. There is not much information available to analyze individual stocks and no analysis tool to evaluate the portfolio as a whole.
Some popular U.S. stocks are not available for trading
MoneySense and analytics firm Surviscor note that some important U.S. stocks, including Walt Disney Company (DIS-N), are not available for trading.
The quotes offered are not in real-time
Stock quotes are offered on a 15-minute delay, a situation that may lead you to place a buy order based on an incorrect price. To benefit from real-time quotes, the investor must choose the Premium option, offered as mentioned above, at a cost of $3 per month.
What are the fees associated with using Wealthsimple?
On August 23, National Bank Direct Brokerage announced free commissions on the purchase and sale of stocks and ETFs. Wealthsimple Trade was already a pioneer in Canada in this regard. So, compared to other online brokers, Wealthsimple Trade has a very attractive fee structure. No transaction fees, no commissions, no annual fees and no account maintenance fees.
Wealthsimple: what is the verdict?
The first question to ask is whether Wealthsimple's free offer allows it to provide a trading experience comparable to other online brokers. And depending on the type of investor, the answer is likely to be mixed.
For example, a lower unit execution price using delayed data may make you wish you had saved the cost of a $5 to $10 commission with another broker offering real-time data.
Remember the high volatility of GameStop (GME-N) or AMC (AMC-N) in the midst of the stock market craze. A trade based on a delayed price could have meant hundreds of dollars in lost revenue. Do the math: the price of a single stock traded during that time frame could have varied by more than $100, an amount 10 times the commission charged by most brokers.
Wealthsimple Trade has it all. The promise of future features is a sign that the best may be yet to come. For the moment, however, the independent investor must accept to make some compromises in exchange for the use of a platform that stands out from the crowd and that is free in its basic version.
What we like about Wealthsimple Trade
Lower currency conversion fees than the competition.
The quality of the educational resources provided.
Commission-free trading when integrated into a well-defined investment strategy.
The ability to trade fractional shares.
The youthfulness it brings to the industry.
The quality of the mobile apps.
What we like less about Wealthsimple Trade
Some types of accounts are not offered: for the moment, non-registered accounts, TFSAs and RRSPs are offered.
The quotes provided are not in real-time.
The absence of portfolio management functionalities.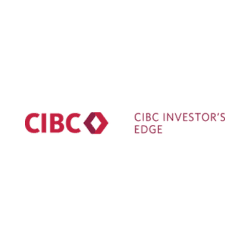 CIBC Investor's Edge
common.offerSelectedFields.transactionFeesPromotion:
$5.95 for students
$4.95 if more than 150 trades/quarter
Free online trading for young investors 18-24, $0 per online stock and ETF trade. No annual fees. No minimum balance required.
Get cash back when you open a new Investor's Edge account by applying at your local Banking Centre and transfer funds from outside CIBC to your new account to get cash back. Terms and conditions apply.
100 free trades and up to $4,500 cash back