How to file a car insurance claim after being the victim of a hit-and-run in Canada?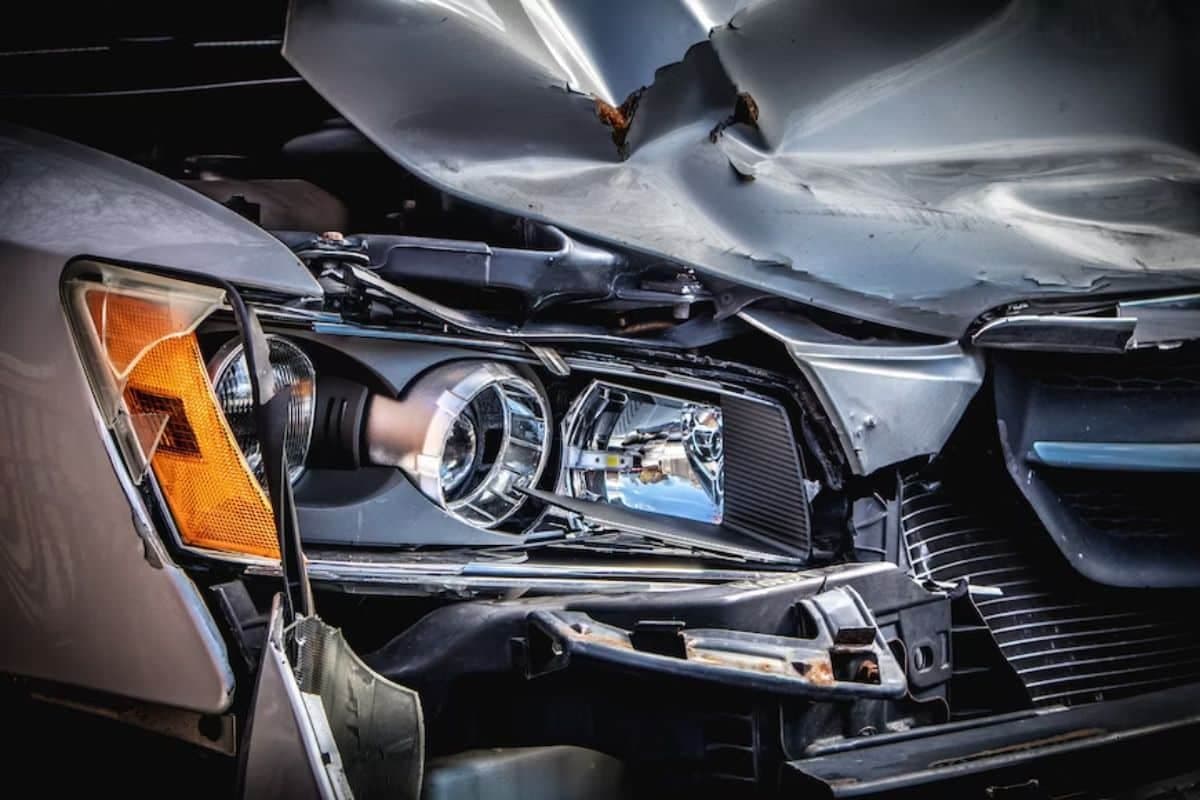 Table of Contents
[ Show ]
Becoming a victim of a hit-and-run can be a traumatic experience. In the aftermath of the incident, it's essential to understand your rights and know how to navigate the car insurance claim process in Canada. This article aims to guide you through this journey, from understanding the basics to dealing with repairs.
The Immediate Aftermath of a Hit-and-Run
Dealing with a hit-and-run can be overwhelming. However, how you react immediately after the incident can significantly impact your car insurance claim.
Imagine driving down a quiet street on a sunny afternoon, enjoying the day. Suddenly, out of nowhere, a reckless driver slams into your car and speeds away, leaving you in shock and disbelief. The adrenaline rushes through your veins as you try to comprehend what happened. At that moment, it's crucial to keep a clear head and take the necessary steps to protect yourself and your interests.
Safety First: What to Do Right After the Incident
First and foremost, your safety is paramount. Immediately check to see if anyone is injured. Your well-being and that of others involved should be your top priority. Call the emergency services without hesitation if you or anyone else is hurt. Time is of the essence, and swift medical attention can make a difference in these situations.
As you assess the situation, ensuring your vehicle doesn't pose a danger to other road users is important. Move it to a safe location, away from oncoming traffic. This will prevent further accidents and provide a more secure environment for you to gather information and document the incident.
Next, try to recall as many details as you can. Remembering the make, model, or colour of the car that hit you can be incredibly helpful later on. Even if you only caught a glimpse of the license plate number or noticed a distinct feature of the other vehicle, every little piece of information can make a difference in identifying the culprit.
Gathering Evidence at the Scene
Gathering evidence at the scene is another crucial component of dealing with a hit-and-run incident. As the shock starts to wear off and your mind begins to clear, take out your phone or camera and start capturing the aftermath. Photograph the accident location from different angles, ensuring you capture the full extent of the damage. These visual records will serve as vital evidence for your insurance claim and provide a clear understanding of the incident for the authorities.
While focusing on the damage to your vehicle, remember to document any injuries you or your passengers may have sustained. Take pictures of bruises, cuts, or any visible signs of harm. These images will support your claim and remind you of the physical and emotional toll the hit-and-run has taken on you.
In addition to photographing the scene and injuries, note any potential witnesses. Look around to see if any bystanders may have witnessed the incident. Gather their contact information or take a picture of their license plates if possible. Witness statements can play a crucial role in identifying the responsible party and strengthening your case.
Reporting the Hit-and-Run to the Authorities
Reporting the incident to the authorities is a requirement and an essential step in validating your insurance claim and ensuring justice is served.
When and How to Contact the Police
You should notify the police as soon as possible. Depending on the damage, many police departments allow reports to be filed at the accident scene, over the phone, online, or at a station. Be prepared to provide your driver's license number, vehicle registration and insurance information, and any details you can recall about the incident.
The Role of the Canadian Collision Reporting Centre
If you have an accident, you may not need to call the police or 911. If there are no injuries and the damage is less than $2,000, you can take your vehicle to the nearest Canadian Collision Reporting Centre (CCRC). You must report the damage within 24 hours to the CCRC. An example of when you use the CCRC instead of calling the police is if your parked car is hit and experiences minor damage.
The Canadian Collision Reporting Centre (CCRC) works with police and car insurance companies to facilitate the reporting process. Once notified, the CCRC will guide you through the reporting procedure, helping you to complete all the necessary documents for your claim. They will take pictures of the damage to your vehicle. After visiting the CCRC, you can take your car to a garage for repairs. 
If you use the CCRC instead of calling the police, you can contact your local police station or search online to find the closest one.
Determining If Your Car Insurance Will Cover You After a Hit-and-run in Canada
Navigating the aftermath of car accidents in Canada usually hinges on a fundamental principle: every car on the road must have basic car insurance, which includes third-party liability insurance. This basic coverage ensures that if you're involved in an accident, and it's not your fault, the at-fault driver's insurance will typically cover the damages to your vehicle. However, hit-and-run incidents introduce a significant curveball. 
When a driver flees the scene, there's no immediately identifiable party to hold accountable and no insurance information from the offender to claim against. This makes understanding your coverage paramount. If you only have basic car insurance, you may be without sufficient recourse after a hit-and-run. To safeguard against such situations, being familiar with the various types of insurance available and their respective coverages related to hit-and-runs is essential.
Basic car (One-way) Insurance:

Coverage: This type of insurance covers damages or injuries you cause to others in an accident. It's called "one-way" because it doesn't cover damages to your vehicle.
Hit-and-run: If you're a hit-and-run victim, a basic insurance policy won't cover the repairs for your car. You'll have to bear the costs out of pocket.

Collision Insurance:

Coverage: Collision insurance covers damages to your vehicle resulting from an accident, whether with another car or an object like a tree or pole.
Hit-and-run: If you're involved in a hit-and-run, collision insurance will typically cover the damages to your vehicle after you've paid your deductible.

Comprehensive Insurance:

Coverage: Comprehensive coverage insures your car against non-collision related damages such as theft, vandalism, fire, and certain natural disasters.
Hit-and-run: Generally, hit-and-run incidents are not covered under comprehensive insurance, as they are considered collision-related events. A possible exception is if your car is hit while parked. However, it's always recommended to check your policy's specifics.

Uninsured Motorist Protection:

Coverage: This covers injuries to you and your passengers, and sometimes damage to your vehicle, when another driver is at fault but does not have adequate insurance.
Hit-and-run: In some provinces, uninsured motorist protection may cover the damages to your vehicle or medical expenses if you're the victim of a hit-and-run up to the limits of your policy.

Direct Compensation-Property Damage (DCPD):

Coverage: Available in certain provinces, DCPD covers damage to your vehicle and its contents when another driver is at fault for the accident. The claim is directly against your insurer, even though someone else caused the damage.
Hit-and-run: DCPD typically does not cover your damages in a hit-and-run. Since the insurer cannot identify the perpetrator,  your insurer cannot recover damages from the other driver's insurance company.
Accident Benefits:

Coverage: Accident benefits can cover income replacement, rehabilitation, medical expenses, care attendant expenses, death and funeral benefits, and others such as housekeeping services.
Hit-and-run: You can apply for accident benefits if you are injured in an accident, regardless of who is at fault. In Canada, public health care covers many costs for treatment but not all of them. Accident benefits can cover the costs for rehabilitation, equipment you may need, lost wages due to the accident, home care and other types of medical services you may need to recover from the accident.
Initiating Your Car Insurance Claim
As soon as possible after your hit-and-run incident, you should notify your car insurance provider to initiate your claim. The quicker they're made aware of the incident, the smoother the claim process will be.
Contacting Your Insurance Provider
Your car insurance policy will have the details of whom you should contact to report a claim. Typically, it's a toll-free number, an online portal, or a dedicated local agent. Be prepared to provide relevant information about the incident and any evidence you have collected.
Providing Necessary Documentation and Evidence
After contacting your provider, you must provide the necessary documentation and evidence. The evidence includes a police report, pictures from the accident scene, medical reports if you were injured, and potentially a statement of what happened during the accident.
Understanding the Claims Investigation
After you've submitted your claim, the insurance company will conduct an investigation. The investigation is to verify the accident details and assess what coverage applies to your claim based on your policy, the damage to your car, and any injuries.
Dealing with Car Repairs 
Depending on your policy, your insurance company may cover the cost of damages to your vehicle. They'll examine the extent of your vehicle damage and determine the cost of repairs. 
The End Result
One of the primary purposes of insurance is to put you back in the same position you were in before the incident happened. You'll want your car repaired or replaced and your injuries attended to with the costs covered. The best time to ensure you have the right coverage is to review your insurance policy before you experience an accident. If your policy doesn't provide enough coverage, you can compare car insurance policies and prices online to make sure you get the right coverage at the right price.
FAQs About Hit-And-Runs in Canada
What are the charges for a hit-and-run in Canada? 
In Canada, a hit-and-run, often termed "failure to remain" at the scene of an accident, is considered a grave offence. Penalties will vary depending on the charges. For example, you can be charged under Ontario's Ontario Highway Traffic Violations Act. Convictions under the traffic violations act can result in fines ranging from $400 to $2,000, imprisonment for up to six months, demerit points added to your driver's license, and a potential license suspension of up to two years for a first offence. If you're charged with a criminal offence, the penalties escalate significantly. The fine can be up to $5,000, and you can have a two-year suspension of your driver's license. If the hit-and-run leads to bodily harm or death, there is a potential sentence of up to 10 years for bodily injury or life imprisonment for cases resulting in death.
Does my car insurance cover hit-and-runs? 
Whether your car insurance covers hit-and-runs in Canada largely depends on the type of coverage you possess. A basic insurance policy, often called one-way insurance, won't cover damages to your vehicle resulting from a hit-and-run. However, if you have collision insurance, it will typically cover such damages after you pay your deductible. Additionally,  Uninsured Motorist Protection provides coverage for damages from a hit-and-run for injuries if you've exceeded the limit for accident benefits. Check your policy for specifics. 
How to report a hit-and-run in Canada? 
If you find yourself a victim of a hit-and-run in Canada, you must ensure you're in a safe location away from oncoming traffic. Document any damages to your vehicle, the surrounding scene, and, if possible, gather contact information from witnesses.  Suppose the damage is over $2,000, or there are injuries involved. In that case, It's essential to report the incident to the local police or the RCMP, depending on who provides policing services for your area. An online search will provide you with the phone number for law enforcement in your area. You can also call 911, especially if the damage is severe or you need medical or fire assistance. After liaising with law enforcement, you should notify your insurance provider about the hit-and-run so they can guide you through the claims process. Lastly, if you or any passengers have sustained injuries, seeking medical attention is crucial, even for seemingly minor injuries.
Will a hit-and-run claim raise my car insurance premiums? 
In general, filing a claim for a hit-and-run should not raise your car insurance premiums unless you are at-fault. However, the increase in premiums depends on the specifics of your policy, your insurance provider's policies, and whether you have any protection against claims-related increases.
Will a hit-and-run affect my ICBC car insurance premiums? 
A hit-and-run claim does not affect your premiums if you're insured with the Insurance Corporation of British Columbia (ICBC). ICBC considers the number of at-fault claims when determining your insurance premium. However, a hit-and-run where you are not at fault typically shouldn't impact your premium. Still, it's advisable to consult directly with ICBC or an insurance representative to understand the specifics of your situation.
Are hit-and-runs common in Canada? 
While Canada has a relatively low rate of traffic-related offences compared to many countries, hit-and-runs still occur. The frequency of hit-and-runs can vary by region, city, and local traffic conditions. Major urban areas might experience more incidents due to higher traffic density. However, it's essential to consult current statistics for a more accurate understanding of the prevalence.
Can I sue someone for a hit-and-run in Canada? 
Yes, if the perpetrator of a hit-and-run is identified, you can sue them for damages in Canada. Damages can include property damage, medical expenses, pain and suffering, and other related costs. However, the legal process can be complex, and it's advisable to consult with a personal injury lawyer or legal expert to understand your rights and the best course of action.