Insuring Your Dog: Everything You Need to Know about Pet Insurance in 2023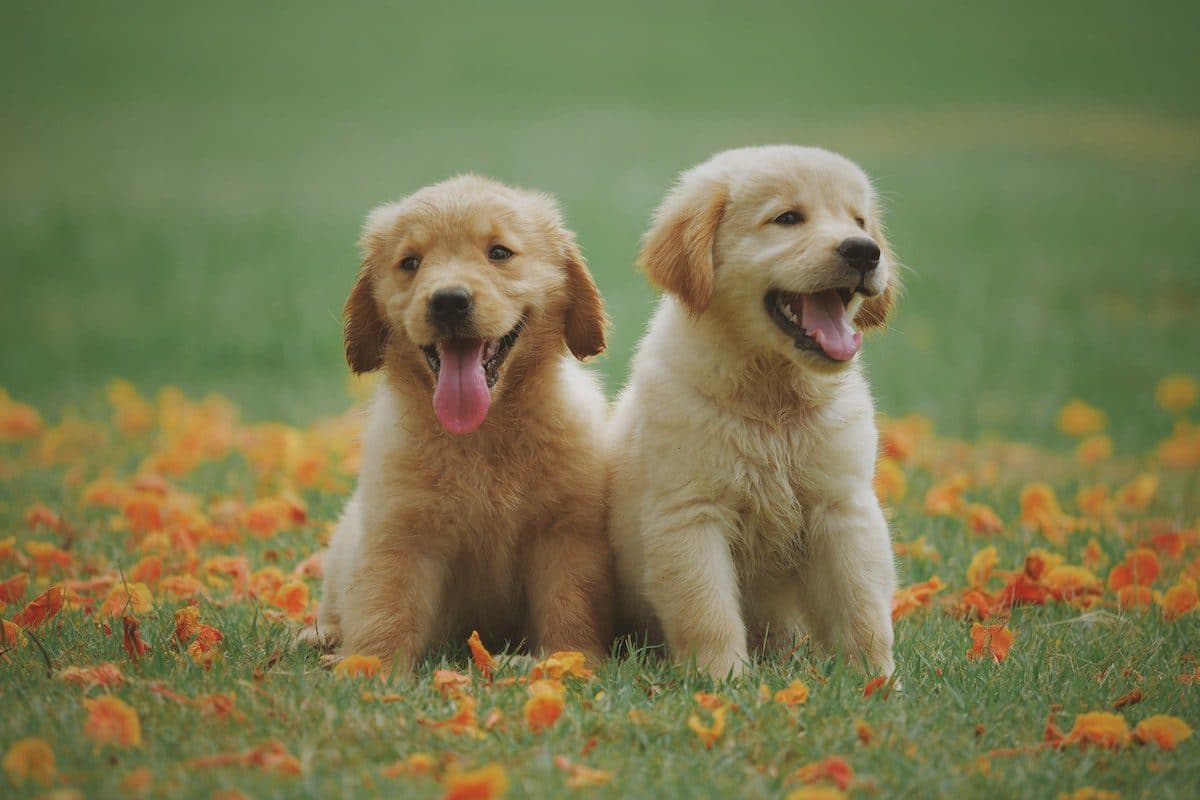 After two years of pandemic and a divorce, Julie needed some distracting company.
A goldfish? Not really a companion, she thought.
A cat? Too independent.
The 46 year-old woman opted for a dog. After researching on the web, Julie decided on a golden retriever, a dog known for its good fit with humans. She thought that this will bring life to her life.
But it is not cheap. Breeders can charge $2,000, sometimes even more than $2,500, for a puppy!
Julie contacted a breeder on the other side of town. An adorable baby golden from a recent litter was reserved for her and would be available in a few weeks. She was able to negotiate: the puppy, vaccinated, dewormed with health booklet, starter food and collar for $2,250.
Phew!
Unable to hold back her joy, she announced it to her colleagues at work the next day. Julie even settled on the puppy's name alread: Yiro!
When Luc, the company's financial controller, asked her how much she had paid for her dog, Julie hesitated. She didn't wanted to reveal the price. But Luc had asked a direct question, so she answered.
"At that price, you should consider insuring the animal," said Luc, frowning.
After a few days, Julie finally decided to take steps to ensure the health of her future canine friend.
Julie and Luc, or even Yiro, do not exist, but this fictional story illustrates the importance of protecting the investment that is the acquisition of a dog, to which one will have to add many expenses, such as visits to the vet, food and accessories.
Dog insurance: pick from the litter
Many insurance companies offer packages for your furry friend. Here are a few policies we've found.
Petsecure
For example, if Julie had requested a quote from Petsecure of Winnipeg, Manitoba, to insure her pet, she would have been given four choices. The "basic" Security 1 policy provides $1,000 in accident and illness coverage (one per year). The "basic" policy provides $200 in dental coverage for his dog annually. The cost is $36.11 per month, with a $300 deductible.
The Security 2 policy is the most popular. If poor Yiro were to have an accident or suffer an illness (one per year) the insurance company would pay $2,500. For his fangs, the amount reaches $300. The monthly payment is $49.27, again with a $300 deductible.
Julie would have to pay $76.79 per month for the Security 3 policy which provides $5,000 in coverage for an accident or illness (one per year). Dental care is covered at $400. The deductible remains at $300.
The Security 4 policy is for the more average master. The monthly payment is $132.39 and the deductible increases by $100. However, the quote states that coverage in case of accident or illness is "unlimited". Dental expenses are expected to be $600 per year.
It is specified that an 8% tax is added in Quebec. An annual deductible is required only if there is a claim.
Desjardins
At Desjardins, they also offer to insure Fido. They point out that the financial burden of caring for your pet can quickly weigh heavily on the family budget. Insurance allows you to share the cost of various veterinary care with your insurer and avoid having to compromise on the health of your canine.
The policy, divided into three packages, provides reimbursement for 80% of the dog's health care costs. In the event of illness, owners can focus on the animal's treatment needs instead of worrying about financial issues.
For the Bronze Paw policy, the "average price" per month is $37. It provides coverage of up to $2,000 per year for illness and the same amount per accident. Dental care is covered up to $500 per year. This package does not cover alternative, behavioral and medical device therapies and preventive care.
For $59, the dog is entitled to Silver Paw coverage which includes up to $4,000 per year per illness and accident. The policy provides up to $700 for maintenance of your pooch's teeth.
For alternative, behavioral and medical device therapies, up to $350 per year per category is allowed. Preventive care is not included.
Your dog will receive the full amount with the Golden Paw. The amount of coverage is unlimited for illness and accidents. The insurer pays a total of $1,000 per year for the pet's mouth. Coverage is the same as Silver Paw for alternative, behavioral and medical device therapies. However, preventive treatments are included.
The average monthly price? 136 $.
Costco
You can even turn to the giant Costco to insure your pet. The Pets Plus Us program is designed to provide pet owners with financial protection so their pets can receive the best veterinary care available, says the retail giant known for its big box stores.
The client must choose between Accident or Accident & Sickness coverage and then select the desired annual limit.
Accident insurance provides annual coverage of $5,000 for accidental injuries such as broken bones, lacerations, or if they have been hit by a car.
Costco notes that treating an illness, or even just diagnosing it, can be expensive. The coverage that includes the illness is $7,500 or $15,000 per year to have your dog treated.
We would like to point out that it is possible to buy medication for your pet at the pharmacy at Costco.
To get a quote online, you must be a member of the chain. They can obtain a discount ranging from 10% to 15% depending on whether they are "privilege" or "executive" members.
Sonnet
The Sonnet insurance company covers several Canadian provinces, including Quebec, notably for the protection of animals in family homes. If our Julie deals with this Toronto company and if Yiro were to have an accident, she would receive $2,500 per event. The policy provides the same amount per illness annually.
Dental coverage is $300 a year.
The premium varies depending on the deductible selected. The price will be $60.16 per month with a $100 deductible. The price drops to $48.55 if the amount remaining to be paid by the insured is $300.
Sonnet's submission goes on to note that emergency care, dental care, massage, acupuncture, chiropractic and homeopathic treatments are covered. Exam fees and taxes are covered, as well as prescriptions and hospitalization.
La Personnelle
Quebec-based insurance company The Personal Insurance also offers policies for pet protection. The packages are also called Paws in the colors of the three Olympic medals (like Desjardins). For a monthly premium of $35.80, a client who chooses the Bronze Paw is entitled to $2,000 per accident and the same amount per illness each year.
You will need to add $9.72 per month for pitou dental insurance and a $100 annual deductible.
For the Silver Paw package, coverage is $4,000 for both accidents and illnesses (on an annual basis). The policy includes $700 per year for the care of the dog's teeth. The cost is $54.64 per month. But for an additional $17.23, there is $350 for "additional coverage" for alternative and behavioral therapies and medical devices.
Finally, the Golden Paw is available for $135.88 ($100 deductible). As with the other policies of this type, the coverage in case of accident and illness is unlimited. The dog will be entitled to $1,000 of dental care annually. Also included is $350 per year for additional coverage (alternative and behavioral therapies and medical devices).
A client may be eligible for preventive care, such as annual exams and vaccinations ($100), routine annual blood work ($130), flea control medication ($120), fecal exam and deworming ($30), routine annual urinalysis ($70), annual screening tests ($45), and heartworm preventative medication ($120). That is a luxe package.
Insure your dog to avoid euthanasia
In a publication of the Canadian Life and Health Insurance Association, we learn that only 1% of Quebecers have insurance for their furry companion. Citing a text from La Presse, it adds that 50% of pet owners in Great Britain and Sweden have insurance.
Unlike human life insurance, pet insurance will not pay a premium if the dog dies.
As mentioned above, pet insurance focuses primarily on injury, illness and dental care. Policies are renewable annually depending on the age and health of the pet. Routine dental care costs such as cleaning, gum and tooth treatments are usually covered.
It is possible to be reimbursed for the cost of looking after the animal if the owner becomes ill and is no longer able to look after it.
Alternative therapies include homeopathy, massage therapy, hydrotherapy, acupuncture, chiropractic and physiotherapy. These are alternative therapies that might be recommended by a veterinarian, it says.
Behavioral therapies are for animals with problems such as separation anxiety or aggression.
Finally, the Canadian Life and Health Insurance Association points out that many owners of sick dogs resort to euthanasia each year due to a lack of money, so pet insurance could be helpful in avoiding this difficult and highly emotional decision.