The Ultimate Guide to Mobile Home Insurance in Canada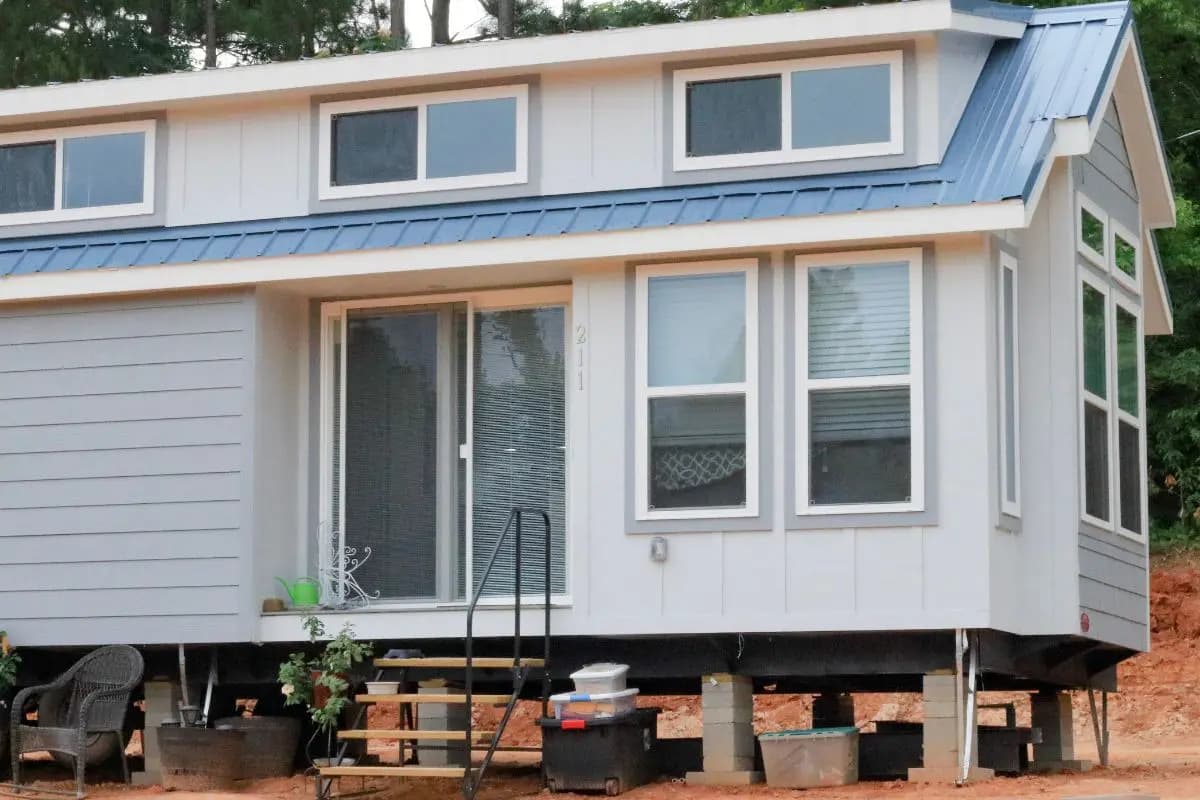 Mobile homes have unique features and vulnerabilities and do not qualify for traditional homeowners insurance. A mobile home or manufactured home insurance policy provides coverage for your mobile house. As well as your personal belongings, land structures, and personal liability. Having a mobile home insurance policy is not a legal requirement in Canada. However, most mortgage lenders require this insurance policy.
This guide addresses several topics that you need to know before you buy mobile home insurance. More specifically, we will discuss the differences between standard homeowners and mobile home insurance. We will also review some of the features of basic and optional coverage plans and their costs. At the end, we will tell you how to insure your mobile property and provide you with a list of companies offering mobile home insurance in Canada.
[Offer productType="Mortgage" api_id="61b37e15dc2c4f7766a6cfff" id="143095″]
Homeowners insurance vs. mobile home insurance
Mobile homes are usually much cheaper than standard homes. They are an option for those in the tiny house movement and/or those who can't access a mortgage loan to buy a standard property. However, an insurance plan for mobile properties can still get expensive if you don't understand the structure of the plan.
Mobile home insurance is similar to homeowner's insurance. For example, just like a homeowner's insurance plan, this kind of insurance package will provide physical damage and liability coverage. They both also come with deductibles.
Read more about 10 Alternative Housing Solutions for Canadians Who Want to Avoid Blowing All Their Money on Rent.
A house you can move vs one you can't
Because mobile homes have specific features and vulnerabilities, they cannot be insured with a standard homeowners insurance policy. For example, unlike standard homes, you can relocate a mobile home. So an insurance plan for this type of living space must account for this situation.
Mobile home age and rating
Another difference between the two types of insurance is the rating process. The property's rating will influence your premium. The rating criteria for mobile homes are different from the criteria that insurers use for standard homes. For example, insurance companies often decline older mobile homes. This is because insurance companies consider them to be high-risk properties.
Property value and grace period
Yet another difference between homeowners and mobile home insurance plans is that, for the latter, many insurance companies prefer to provide coverage based on stated value and not actual cash value. Furthermore, insurance policies for mobile homes usually have no grace period. However, payment options are usually more flexible (e.g., every six months or quarterly).
Basic and optional plans for mobile home Insurance
Just like a traditional homeowner's insurance policy, a mobile home insurance policy offers basic coverage and extra coverage you can buy for an additional cost. Here's what to expect:
Basic coverage
There are two basic mobile home coverage options: physical damage and personal liability coverage. These options apply to mobile homes located on a private property or in a park. As well as seasonal mobile homes, rental mobile homes, and commercial mobile homes.
Physical damage coverage
You can use the physical damage coverage provided by your insurance to protect the value of your belongings. As well as electronics, appliances, and unattached structures such as sheds. As in the case of most homeowners insurance plans, the physical damage coverage does not include floods or earthquakes. This means that you will have to purchase a separate plan if you believe there's a risk for such events.
When selecting a coverage limit for repairing or replacing your mobile home's structure, you should consider whether the amount is high enough to allow you to fully replace the mobile home in case something destroys it. You can also buy extended replacement coverage when rebuilding costs are higher than expected.
Personal liability coverage
Personal liability coverage will protect you against medical expenses if someone gets injured while visiting the property. You can also use personal liability coverage if you damage your neighbour's property.
Mobile home insurance policies also provide additional living expenses coverage. Such as financial assistance if you need to be out of your home due to a claim. You can increase your coverage limit for additional living expenses if you suspect it might be to your advantage.
Optional coverage
The physical damage and liability protection provided by mobile home insurance plans are rather limited. So you might want to add one or more extra add-on options. For example, most insurance providers will not include coverage for wear and tear of fixtures, appliances, and covered dwellings in their basic plan.
If you are in possession of certain items, such as musical instruments or sports equipment, you can choose an optional coverage that includes payments for damage or complete loss of such items. Other additional coverage options include identity theft protection and coverage packages for transportation. As well as emergency removal expenses, jewelry, and extended water coverage.
If you live in an area at high risk for floods, earthquakes or tornadoes, it may be best to buy extra coverage for the risk of natural disasters. Getting insurance for high-risk events is arguably a more important consideration for mobile homeowners. This is because this type of property is more vulnerable than traditional homes.
In case the optional coverage you can purchase does not cover everything in your mobile home, you can buy a home warranty. You also have the option to purchase enhanced coverage at an extra fee.
[Offer productType="OtherProduct" api_id="64e5df0c2bb7ed64e70ab283″ id="161873″]
Mobile home insurance costs
The typical monthly cost for a mobile home insurance policy in Canada is between $70 and $90. The cost of a mobile home insurance package will be influenced mainly by various factors. Such as your home's age, construction materials, and location. As well as personal factors such as credit score, depending on the province you're in, and claims history.
Age of mobile home
One of the most important factors is the age of the mobile home. Older mobile homes are less likely to be accepted by insurers as they are considered high-risk products.
Location location, location
The home's location is another relevant factor. Some areas are more prone to vandalism, flooding, and other types of high-risk events. The assessment of claim risks will also be influenced by the distance between your home and emergency responders. What also matters is the kind of building materials used to construct the home.
Your credit score
You may be able to get a discount if you have a good credit score. To do so, ask the insurance provider if they offer discounts to those with good credit scores and allow them to perform a soft credit check, this will not impact your score. This way, the insurance company can assess your financial credibility. You may also get a discount if you do not have a history of insurance claims.
If you have a standard home, you can usually pay past the due date without cancellation of your policy. This is not typically the case with mobile home insurance plans. The insurer is likely to cancel your policy if you don't pay by the due date.
It's worth mentioning that renting out your mobile to home to tenants can affect your insurance. Also, not all mobile home park owners allow people to rent out their mobile homes. This is because some insurance providers don't allow it. If you are able to rent out your home, your insurance coverage will change to a rented dwelling. This change will introduce new rates and coverage.
How to insure a mobile home in Canada
The process of insuring a mobile home in Canada is pretty straightforward. First, you have to find an insurance company that provides coverage for mobile homes in your province. Second, you have to contact the insurance company, where a consultant will ask several questions to come up with a personalized quote.
Preparing for your quote
You can prepare some information about your situation before contacting the insurance company. For example, the consultant will want to know the age of your mobile home, its location, the manufacturer, and the specifications of the property. The consultant will likely also want to know the type and age of roofing, plumbing, heating, and electrical system.
By getting this information ready beforehand, you should be able to get a personalized quote following the first call with the insurance company. If you believe two or more companies have similar offerings, you might want to contact multiple companies at once and compare the personalized quote each will offer in order to find the lowest premiums for the coverage you want.
Companies that insure mobile homes in Canada
Finding a mobile home insurance provider can be challenging if you are unsure about what you need, as you have to compare the offers of several companies. Here's a list of several insurance providers that offer plans for mobile homes in Canada to help you start your search.
Aviva
This is one of the largest insurance companies in the country, which allows it to provide options that smaller companies cannot afford. The company has large financial resources that are sometimes used to innovate new products and offer coverage options that you don't find at other companies. Aviva provides insurance services to residents in Ontario, being the fourth-largest stake in the province.
The standard coverage provided by the company includes the manufactured home, your belongings, personal liability up to $1 million, detached buildings on your property, and living expenses while your home is being repaired or rebuilt. Aviva rewards customers who bundle their car and home insurance policies.
Co-operators
This insurance company provides several insurance services throughout Canada, as well as financial consulting services. The company doesn't offer much information on the coverage options it provides for mobile homes. As such, if you are interested in finding out more about the insurance packages this company provides for mobile homes, it's best to contact them personally and get a personalized offer.
Sonnet
Sonnet is an example of an insurance company that doesn't have a specific insurance offer for mobile homes but allows insuring certain mobile homes with standard homeowners insurance. You may be able to get your mobile home insured with a Sonnet homeowners policy if the property meets the following conditions:
Fully skirted
On cement blocks or pillars
Has a civic address
With Sonnet, the mobile home will not be covered while in transit, which can be a disadvantage if you plan to move the property from time to time.
Sonnet's basic insurance package for homeowners includes liability insurance and coverage for dwelling and detached structures, personal belongings, and identity theft, among others. You can buy home insurance with this company if you live in British Columbia, Alberta, Ontario, Québec, New Brunswick, Nova Scotia, or Prince Edward Island.
Middlesex Mutual Insurance Co.
If you live in Ontario, you can insure your mobile home with this company provided that your home is attached to a permanent foundation system, is connected to a septic tank or sewage system, and has a central system installed, among others.
The company's basic insurance plan for your mobile property will provide you coverage for the property itself, additional buildings (e.g., detached garage), water shield protection, extra living expenses, and personal liability.
Square One
This company offers a customizable home insurance policy, allowing you to select coverage, deductibles, and limits. An interesting feature of this insurance company is that its basic package includes protection against fires, windstorms, and break-ins, which is not usually the case with basic packages for standard homes and mobile homes. Square One operates in Alberta, British Columbia, Manitoba, Ontario, Quebec, and Saskatchewan.
All Insurance LTD
This company serves the province of Alberta and provides specialty mobile home insurance. All Insurance LTD has offers tailored to the model and design of your home. The company also provides optional extras that cover risks such as damage while moving the home, which should be of particular interest to those who move their home often.
Bottom line: Mobile home insurance is the only option for mobile and manufactured homes
Most insurance companies do not allow using homeowners insurance plans for mobile homes because this type of property has specific features and vulnerabilities. Mobile home insurance is similar to homeowner's insurance in most aspects and includes coverage for physical damage and liability coverage.
Many insurance companies in Canada offer packages for mobile homes. If you already have another type of insurance agreement, you should check to see if your insurer doesn't also provide coverage for mobile homes.
FAQ
Is mobile home insurance required in Canada?
Getting mobile home insurance is not a legal requirement in Canada; however, most mortgage lenders require a mobile or manufactured home insurance policy.
What companies insure mobile homes?
There are many Canadian insurance companies that insure mobile homes, including Co-operators, Aviva Canada, Sonnet, Middlesex Mutual Insurance Co., Square One, and All Insurance LTD, among others. Note that most of these companies only operate in some parts of the country.
How much is mobile home insurance?
The typical monthly cost for a mobile home insurance policy in Canada is between $70 and $90.
What does mobile home insurance cover?
Mobile home insurance provides coverage for your mobile house, personal belongings, land structures, and personal liability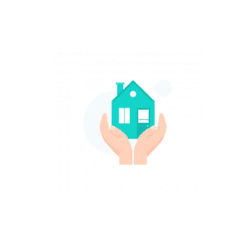 Get multiple home insurance quotes in minutes