Who should get a public adjuster when filing a claim in Ontario?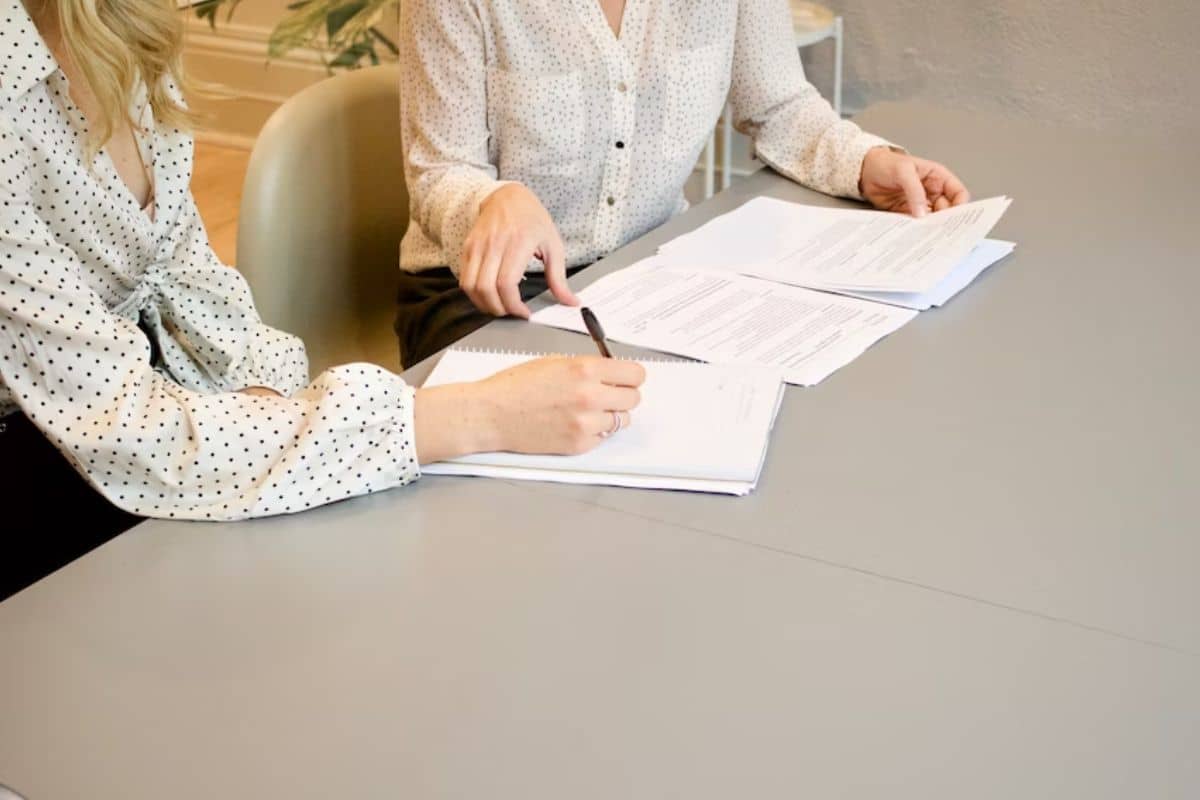 Filing an insurance claim is a demanding process that requires knowledge and experience. A public adjuster may be a vital resource during this period, especially if you live in Ontario. But how do you determine if you require their services?
What is a Public Adjuster?
A public adjuster is an independent insurance expert licensed to help individuals and businesses manage and negotiate property insurance claims. Their primary purpose is to ensure you get the compensation you deserve from your insurer.
Public adjusters represent residential, business, and commercial property owners. They may also represent owners of farms. The claims they work on relate to property damage policies such as home insurance, condo insurance and business insurance. They cover a range of incidents, including:
Fire
Tornados and hurricanes
Winter damage
Water damage and sewer backup
Vandalism
Building collapse
They have a deep understanding of the intricacies of the claims process, making them invaluable allies in your pursuit of a fair settlement.
How Does a Public Adjuster Work?
When you hire a public adjuster, they will begin their work by inspecting the loss site. Some firms will employ structural or environmental engineers to inspect the damage. The inspection is a crucial step in the process as it allows them to assess the extent of the damage and gather evidence to support your claim.
Once the inspection is complete, the public adjuster will meticulously review your insurance policy to understand the coverage scope. The process involves examining the fine print and deciphering complex legal jargon to ensure no potential benefits are overlooked.
Armed with a comprehensive understanding of your policy, the public adjuster will prepare a detailed claim on your behalf. The claim includes documenting all damages, estimating the costs of repairs or replacements, and providing additional evidence to support your case.
With the claim in hand, the public adjuster will negotiate with the insurance company. The negotiation process is where their expertise truly shines as they advocate for your rights and fight for a fair settlement. They will engage in discussions with the insurance company's adjuster, presenting evidence, citing relevant policy clauses, and leveraging their knowledge of insurance regulations to ensure that you receive the maximum compensation possible.
Throughout the process, the public adjuster acts as your representative, handling all communication with the insurance company on your behalf. Having a public adjuster represent you to the insurer saves you time and effort, ensures your rights are protected and that you are treated fairly throughout the claims process.
How much do public adjusters charge for a claim in Ontario?
Fees in Ontario can range between 10%-20% of the settlement. If, for example, your public adjuster negotiates an $85,000 settlement, you can expect to pay them between $8,500-$17,000. Many property owners consider the fee worthwhile because the public adjuster handled the insurance claim's stress and got them a larger settlement than they would have received.
When Should You Consider Hiring a Public Adjuster?
Hiring a public adjuster is not necessary for every claim situation. However, certain circumstances might urge you to seek their help.
Your insurance company will assign an adjuster from the company to investigate your claim. Your insurer's adjuster is there to represent the company's interests and not necessarily yours as a policyholder.
A public adjuster can be a mediator between you and the insurer. Since they represent your interests, they will fight to ensure you receive the compensation you're entitled to. So, if the damage to your property is significant, a public adjuster will thoroughly investigate the incident and may find things the insurance company's adjuster may have missed. They'll deal with the insurer and possibly negotiate a larger settlement for you. However, if the damage is minimal, hiring a public adjuster may not be worth it because you'd have to pay your deductible and their fees, leaving you with a small settlement.
Dealing with Complex Claims
A public adjuster could be valuable if your insurance claim involves considerable damage or loss. Since they are well-versed in the industry, adjusters can streamline the process, making complex claims more manageable and less stressful. In addition, insurance policies differ between insurers, so having someone who understands your coverage and the fine print can be very valuable.
Imagine you've experienced a devastating fire that has destroyed a significant portion of your home. The aftermath is overwhelming, with debris scattered everywhere and the smell of smoke lingering in the air. Hiring a public adjuster could be wise in this complex claim situation. They have the expertise to navigate the intricacies of fire damage claims, ensuring every detail is noticed. From assessing the extent of the damage to negotiating with the insurance company, the public adjuster will be your advocate throughout the process.
When You Don't Have Time to Handle the Claim
Managing an insurance claim can be time-consuming. If you are preoccupied with personal or professional obligations, a public adjuster can shoulder the tasks of filing and following up on the claim.
Imagine you are a small business owner who is already juggling multiple responsibilities. One day, a pipe bursts in your office, causing extensive water damage to your equipment and documents. As you scramble to salvage what you can and ensure the business continues to operate, the thought of dealing with the insurance claim becomes overwhelming. Here is where a public adjuster can step in and save the day. By taking on the time-consuming tasks of documenting the damage, gathering evidence, and communicating with the insurance company, they allow you to focus on getting your business back on track.
Choosing the Right Public Adjuster in Ontario
If you decide to hire a public adjuster, ensure to do your due diligence. Investigate their credentials and experience to ensure they are qualified and capable of managing your claim. Ontario's public adjuster should have a valid license from the Financial Services Regulatory Authority of Ontario (FSRAO).
It's essential to recognize that while many registered claim adjusters operate in Ontario, not all are public adjusters. A significant portion of these professionals work exclusively on behalf of insurance companies. However, public adjusters specialize in representing the policyholder's interests during a claims process. This distinction is crucial when seeking someone to represent you, as you'll want to ensure their primary obligation is to you, the policyholder, rather than the insurance company.
Best Public Adjusting Firms in Ontario
1. Karma Adjusting
Karma Adjusting is a local business offering personal services to clients. Carolyn A. Hawthorne,  a licensed public adjuster, runs Karma Adjusting. Carolyn works with a team of professionals to assess your claim to ensure you get the best settlement possible. Karma Adjusting offers claims handling, insurance appraisals and 
2. Sill Public Adjusters
Sill Public Adjusters look after claims anywhere in North America. They handle property damage claims resulting from fire, vandalism, winter damage, the collapse of a building, business interruption insurance and damage resulting from natural disasters such as hurricanes or tornados. They take the stress out of your insurance claim by handling all the communication with your insurer.
3. Sobel Adjusting Solutions
Sobel Adjusting Solutions has over 130 years of combined experience and work with various professionals such as engineers, HVAC technicians, forensics accountants and more to examine your claim thoroughly. They work with many causes of property damage, such as fire, smoke, and vandalism. The company has settled over $1 billion in claims for property owners.
4. XALT Claims Management
XALT Claims Management handles property damage claims regardless of where you are in the process. They serve residential and commercial property owners dealing with damage from water, fire, storms, explosions, theft and other disasters. XALT works with a team of professionals to accurately assess the damage to your property so they can settle your claim.
Hiring a Public Adjuster in Ontario: The Bottom Line
While hiring a public adjuster may not be necessary for every insurance claim, there are certain circumstances where their expertise and assistance can be invaluable. From handling complex claims to relieving the burden of time-consuming tasks, a public adjuster can help ensure you receive the maximum compensation you deserve. If you find yourself in a situation where you're dealing with significant damage or loss or simply don't have the time to navigate the claim process, consider reaching out to a public adjuster for guidance and support.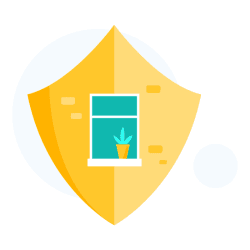 Compare Condo Insurance
You could save hundreds of dollars each year by getting multiple quotes on your condo insurance.