The Complete Guide to the Statutory Accident Benefits Schedule (SABS) in Ontario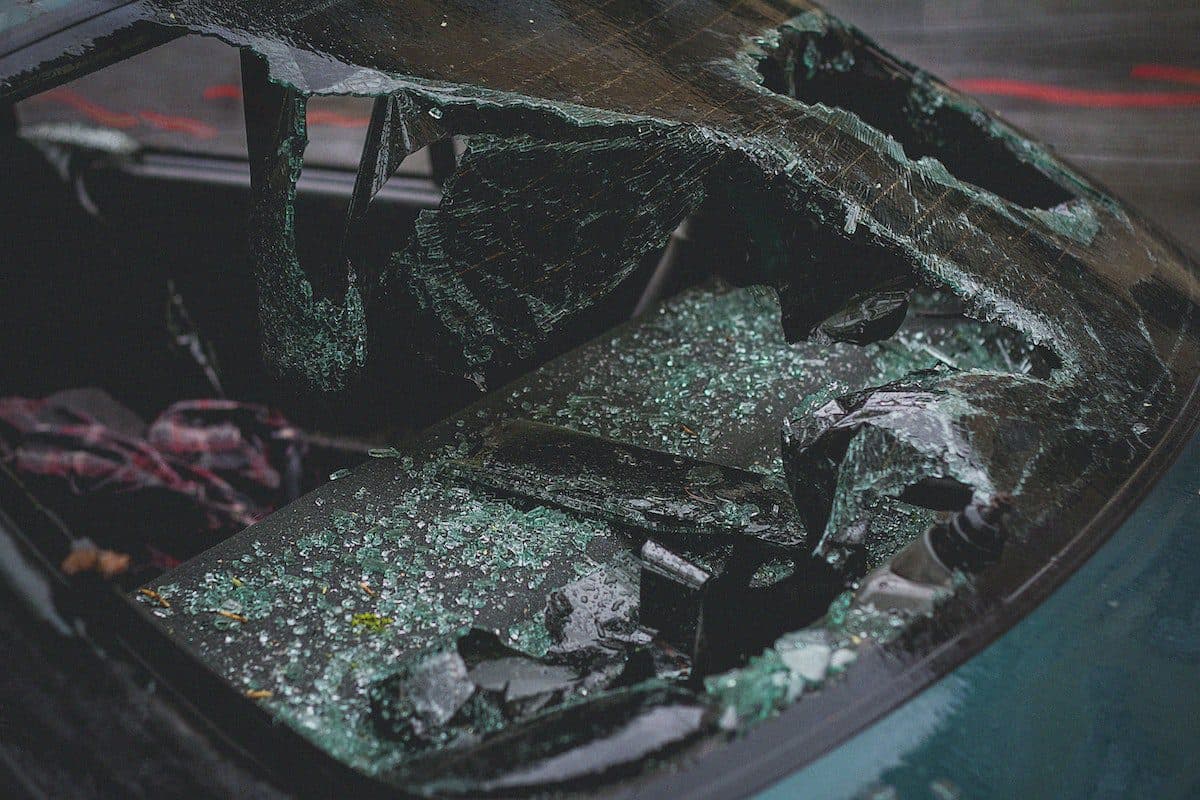 When starting your search for auto insurance in Canada, you also need to keep in mind the auto insurance regulations for your province. In Ontario, the government requires you to have more than the federally mandated car insurance coverage. This extra coverage is called the Statutory Accident Benefits Schedule (SABS) and it protects you in the case of an injury from a car accident. SABS is also covered under motorcycle insurance and other vehicle insurance plans.
What is the Statutory Accident Benefits Schedule?
SABS is regulated by the Ontario government and is included in the Insurance Act in Ontario. All insurance providers in Ontario must provide SABS coverage in their policies. SABS is guaranteed "no-fault" insurance, which means you can still receive benefits for post-accident injuries, even if you are considered at fault for the accident.
It is essential to keep in mind that SABs is not a way for you to be "compensated" for your injuries. It is viewed as a form of support to help you recover after a car accident, which can be a life-altering event. 
What is covered under Statutory Accident Benefits?
SABS includes fairly extensive coverage for a variety of post-accident supports. Coverage may vary by provider, so be sure to compare your car insurance options to find the most comprehensive coverage for the best price. Typical coverage options include benefits for income replacement, non-earners, caregivers, medical and rehabilitation care, and death and funeral expenses.
Income Replacement Benefit
Depending on the severity of an accident, you may be unable to work for a short or long period of time. Loss of employment can severely affect your life and leave you in a difficult financial position. With SABS, you are entitled to a designated amount of income replacement to support you while you recover from your injuries. The standard income replacement benefit is typically 70% of your weekly income or $400 per week, whichever is the lesser of the two.
Non-Earners Benefit 
Not everyone is employed at the time of an accident. Whether you are a student, a stay-at-home parent, or in between jobs, you may be entitled to $185 a week worth of coverage after a vehicle accident. To qualify for the non-earners benefit, you must have suffered significant injuries that prohibit you from leading a "normal" life.
Caregivers Benefit 
Caregivers are essential members of society who aid children, seniors, disabled individuals, and others. Often, a caregiver is a family member or friend of the person receiving care. For primary caregivers who are unable to perform caregiving duties after an accident, you may be entitled to compensation. The caregiver benefit can be put towards caregiving expenses that are necessary and reasonable to help you perform your duties. This benefit could cover up to $250 a week.
Medical and Rehabilitation Benefit 
For many people, the road to recovery after an accident is long. You may need extensive medical and rehabilitation services. Coverage through SABs can compensate you for various treatment expenses. This coverage can be put towards chiropractors, physiotherapists, hospital and ambulatory costs, and more.
Attendant Care Benefit 
For those who are significantly injured after an accident and require extensive personal care, you may be entitled to the attendant care benefit. This coverage can be used for in-home care, personal support worker services, or long-term care facility fees. Benefit coverage varies based on the extent of your injuries.
Death and Funeral Benefits
In the event of death from a motor vehicle collision, your loved ones could receive compensation through SABS. Not worrying about funeral expenses and other financial responsibilities can significantly help grieving families.
Other Accident Benefits
There are various other benefits that you may be entitled to through SABS. Educational expenses for students, assistance for home maintenance/cleaning, replacements for clothing or medical equipment damages to items such as glasses or hearing aids, and even visitor's expenses may be covered under SABS.
Can I personalize my Statutory Accident Benefits coverage?
Most insurance companies also provide an option to add additional benefits to your existing SABS coverage. These benefits are called "Optional Benefits," and they can add significant value in the case of a motor vehicle accident. For example, choosing an optional benefits plan may enable you to receive more than the maximum income supplement available in the event you are unable to work after an accident.
How does claiming my Statutory Accident Benefits work?
Claiming your Statutory Accident Benefits is easy. Notify your insurance provider of any injuries resulting from a car accident as soon as possible after the incident. You will receive forms for your SABS application and the process will start.
SABS covers anyone involved in a motor vehicle collision, including passengers, bikers, or pedestrians hit by a vehicle. All those involved in the accident would apply for SABS through the relevant driver's insurance policy. This process ensures anyone involved in an accident is covered, even if you don't have car insurance.
Statutory Accident Benefits: the takeaways
Accidents can change people's lives, even if your injury is minor. Statutory Accident Benefits protect you from expenses incurred from a motor vehicle accident. Many people can't afford to miss work or pay for treatments after an accident.
SABS offers you more protection over yourself and your finances in the case of an accident. As part of the Ontario Insurance Act, all insurance providers in Ontario must include no-fault insurance, otherwise known as Statutory Accident Benefits. Hopefully, you will never have to use your coverage, but it is excellent protection in the case of a car accident, big or small.
FAQs About Statutory Accident Benefits
What are Statutory Accident Benefits in Ontario?
In Canada, auto insurance is mandatory. This means you must have a certain amount of insurance coverage before being able to drive a car. Some provinces also mandate that you have additional auto insurance coverage. In Ontario, this extra coverage is known as the Statutory Accident Benefits Schedule (SABS).

Statutory Accident Benefits serve as additional coverage for expenses incurred from a car accident. This insurance covers everyone, even if you are at fault for the accident. 
Does Statutory Accident Benefits cover passengers?
Yes, Statutory Accident Benefits cover anyone who is in a car accident. Passengers injured in a car during an accident apply for SABs under the driver's insurance policy. You can also apply for SABs even if you aren't in a vehicle, such as if you are hit by a car while riding a bike or walking.
What are the important features of Statutory Accident Benefits?
Statutory Accident Benefits provide robust coverage for those involved in a car accident. Essential features include coverage for medical expenses, lost income, damage to belongings, and death and funeral benefits.