The Ultimate Guide To Visitors Insurance In Canada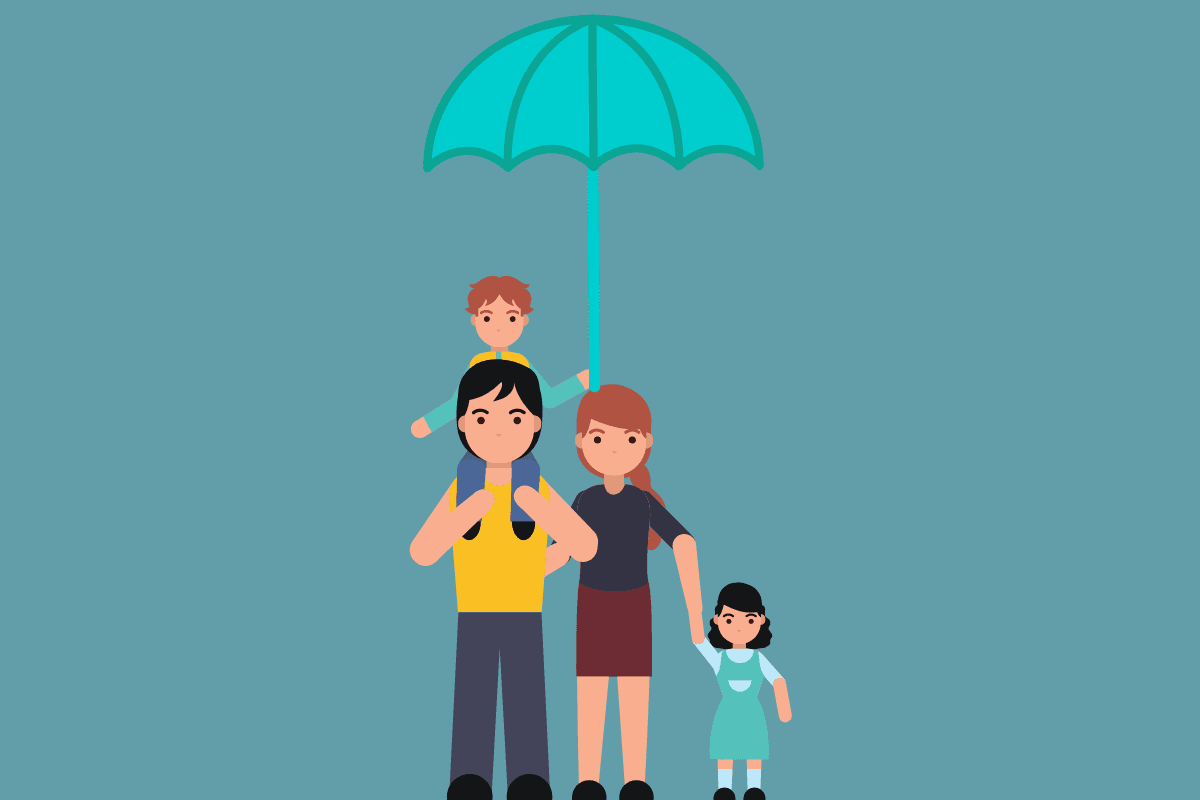 Table of Contents
[ Show ]
Canada is known for having public health care, but some people in Canada are not eligible for public health insurance coverage. If you don't have public health insurance, you'll have to pay out of pocket for medical services. Medical insurance does not cover visitors to Canada, new immigrants, people on work permits, students, and parents or grandparents visiting with a super visa. However, people without emergency medical coverage can get visitor insurance in Canada to cover emergency medical expenses.
Visitor Insurance in Canada
Why do you need visitor insurance in Canada? If Canada's public health insurance does not cover you, you have to pay out-of-pocket for medical services. No one likes to think about an injury or illness when travelling; however, these things happen sometimes. Without medical coverage, you'll need to pay for your treatment yourself. Medical services in Canada are costly, so visitor insurance is a good idea to protect you financially.
What is visitor insurance?
Visitor insurance is an insurance policy you purchase to cover any emergency health care costs you might have while visiting Canada. You might have an accident, an injury or an illness and need emergency medical care. Depending on your required services, your medical bill could cost hundreds or thousands of dollars.
Visitor insurance in Canada will pay for the treatments you require up to the maximum amount of your policy. You must pay the deductible if your policy has one, and the insurance will cover the rest of your expenses up to the policy limit. 
What does visitor insurance cover?
Visitor insurance in Canada covers unexpected medical emergencies once your policy is in effect. It will pay for treatment not covered by other insurance policies you may have. A wide variety of services are covered by visitor insurance, including:
Ambulance services.
The cost of a physician and other hospital services for a medical emergency.
Coverage for emergency dental services.
The cost of paramedical services.
Repatriation of your remains if you pass away.
Airfare for your emergency return, the emergency return of your child/children and travelling companion.
Your policy may cover expenses like meals, hotels, and childcare if needed while you receive treatment.
Travel insurance policies differ between companies, so deciding what coverage you need before purchasing visitor insurance is essential. You can select the coverage you want, with the maximum usually being $150,000.
 Many policies allow you to insure infants as young as 30 days old to individuals who are 84 years of age. Read the policy to get the necessary coverage and be aware of any possible exclusions.
Who needs visitor insurance?
If you are visiting Canada or residing in Canada and don't have provincial health insurance, you should have visitor insurance. You could be a tourist, visiting family, coming to Canada with a work permit, an international student or a new immigrant waiting to qualify for health benefits. In each case, if you have a medical emergency and no visitor insurance, you or the person who invited you will have to cover your medical costs.
In some cases, you can only enter Canada with visitor insurance. Parents or grandparents of Canadian citizens or permanent residents can apply for a super visa allowing them to stay in Canada for up to five years. To get approval for a super visa, you must fulfill certain conditions. One condition is that the parent or grandparent must have emergency medical (visitor) insurance from a private Canadian insurer.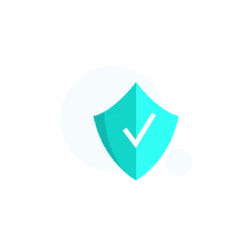 Does visitor's insurance in Canada have restrictions?
Your visitor insurance policy will have restrictions. You will be subject to the limits of the policy that you choose. So, if you select $50,000 in emergency medical insurance, your coverage will pay a maximum of $50,000. 
Coverage may be limited or denied if you have pre-existing conditions. Some policies will approve you if your condition has been stable for six months, but the approval for coverage with pre-existing conditions will vary between policies.
The insurer could deny a claim for emergency medical care if the emergency were due to alcohol or drug consumption, participation in extreme sports, other high-risk activities or injuries sustained while committing a criminal act. Typically, visitor insurance does not cover cosmetic procedures or non-emergency procedures.
How much does visitor insurance cost in Canada?
The price of visitor insurance depends on the amount of coverage you choose, the length of your stay and your age. You can get visitor insurance for as low as $10 for a seven-day visit, but the cost will increase if you plan a longer trip.
Visitor insurance in Canada can cover you for up to 365 days with the option to renew if you extend your stay. The best way to determine how much a visitor insurance policy will cost is to enter your information into an online calculator. Many sites also offer comparison tools to get quotes and compare prices between several insurance providers.
Do I need visitor insurance if I have travel medical insurance on my credit card?
Some credit cards, particularly travel credit cards, offer medical insurance. Typically, you have to book the trip with your card or pay for part of the trip with your card. 
If you're a new immigrant to Canada or on a work permit, you might want to apply for a travel credit card. You may need a Canadian bank account to do so. Several Canadian financial institutions provide bank accounts for people who are new to Canada. They will assist you with opening a bank account and applying for a credit card.
Travel medical insurance policies on credit cards have restrictions, exclusions and maximum limits that may or may not meet your needs. You can find credit card travel insurance policies online or with your credit card package. After reading the policy, you might discover the maximum coverage isn't enough, or you don't qualify due to your medical conditions. Or, you may want to purchase visitor insurance for extra coverage.
Do I need visitor insurance if I have health coverage in my province?
If you travel outside your home province and require medical care, you'll have some health coverage from the province you reside in. Generally, your province will cover what they usually pay for the same services in your home province. You must pay the difference if your care in another province exceeds those costs.
Visitor insurance can provide a financial safety net for people visiting other provinces or regions to work or study. With visitor insurance, you'll have coverage if you have emergency medical expenses that your province doesn't fully cover.
Where can I buy visitor insurance?
You'll find many companies that provide visitor insurance in Canada. Travel agents, banks, trust companies, and general insurance companies offer visitor insurance. Some employers also provide this type of coverage with their benefits package. And some companies specialize solely in visitor insurance.
You'll find calculators online that will compare prices and policies for you. A travel insurance comparison tool will help you find the best policy at the right price. 
If you're travelling to Canada, buying visitor insurance from a Canadian provider can make the process easier if you need to make a claim. Canadian insurance companies are familiar with the Canadian healthcare system. Healthcare providers can bill insurers directly, and resolving a complaint can be easier with a Canadian company than if you had to file a complaint with an out-of-country provider.
Is Visitor Insurance Worth it?
No one wants to think about having a medical emergency when travelling, visiting family or working abroad. Unfortunately, things happen sometimes, and you might need medical care due to an injury or illness. 
Visitor insurance can be valuable if you're in Canada and don't have medical coverage from a provincial plan. Healthcare costs in Canada are very expensive if you pay them out-of-pocket. Visitor insurance covers you for treatment you may need due to an emergency. Finding the right plan will give you peace of mind while you're in Canada. It can be money well spent even if you don't use it.
FAQS about Visitor Insurance in Canada
What is the best travel insurance for visitors to Canada?
The best travel insurance will give you the coverage you need when you are in Canada. Choose a reputable company, and be sure to read the policy. Policies vary between companies, so choosing the policy that meets your needs is essential. Find out what the policy covers, the maximum limits and if there are exclusions that may result in your claim being denied.
Can I buy visitor insurance after arrival?
You can buy visitor insurance after arrival in Canada. However, there may be a waiting period before your policy comes into effect. You will only be covered for emergency medical treatment after your policy is valid.
Does visitor insurance cover pregnancy?
If you are pregnant before you travel, it is considered a pre-existing condition. Coverage for treatments like routine prenatal care or delivery is usually not covered. Some policies will cover you for emergencies that may arise from pregnancy, such as bleeding or premature labour.
How much does visitor insurance cost in Canada?
Visitor insurance costs depend on your age, sex, the length of your trip, and the type of coverage you choose. A short trip of a few days may cost $10 or less, while a trip of six months or more could cost several hundred dollars. Online comparison tools can help you compare plans and prices to get the best possible deal for visitor insurance in Canada.
Is medical insurance required to get a Canadian visitor visa?
If you are coming as a visitor to Canada, the government strongly recommends medical insurance but does not require it. If you are coming to Canada on a super visa or through the International Experience Canada program, you must have medical insurance.