The 25 Best Websites for Canadian Investors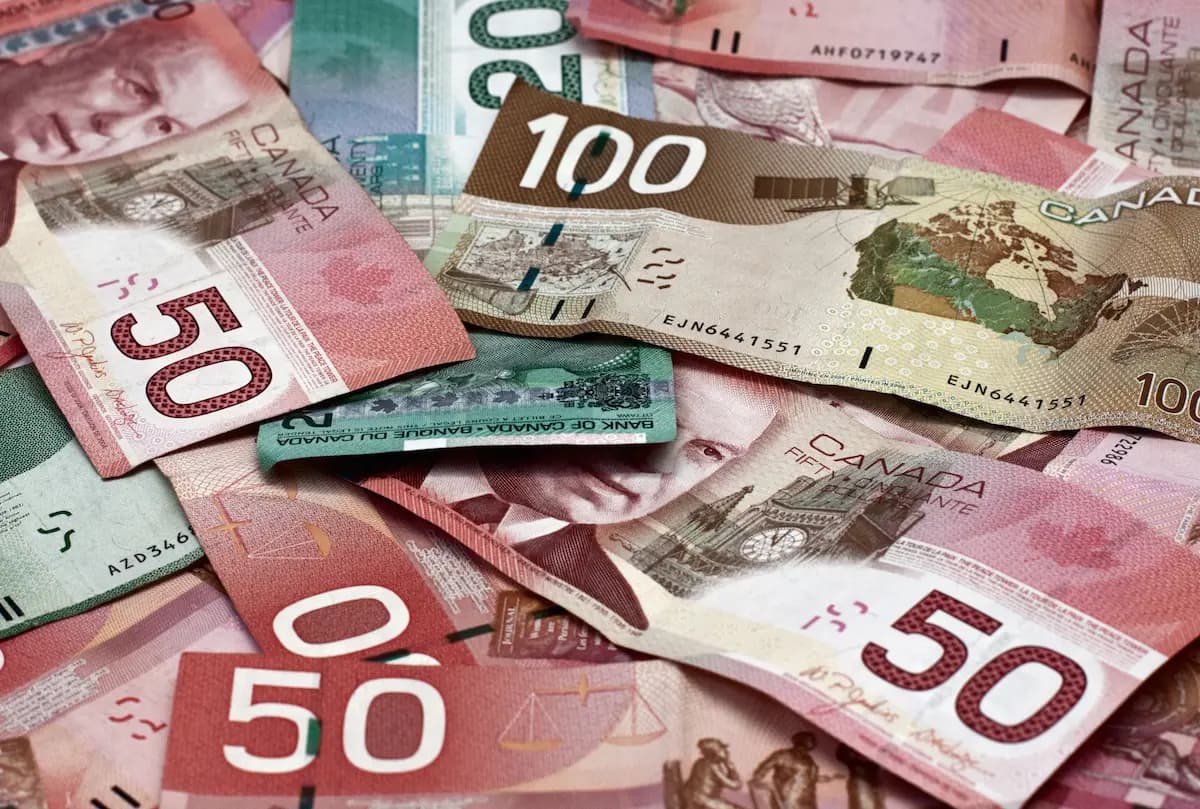 It's easy to become confused and possibly even stressed when dealing with personal finance these days. Mortgages, fixed income vs equity, bond yields, dividends, financial statements… These are all terms that can make even the most intelligent of Canadians feel insecure and even anxious about their own relationship with money. And understandably so.
You may be asking yourself, "How can Hardbacon help us?" Well, in addition to providing information about personal finance and money management on our blog, we built a mobile app to help you budget as well as comparison tools to help you pick the best credit card and the best online broker, among other things. 
However, we know we're not the only resource that can help you make better financial decisions.
Now, I know you might be thinking, "There's too much information out there! How do I know what's right? Who can help me?" With so much content online these days, it can be easy to become confused and overwhelmed when looking to educate yourself about investing. To help Canadians, we have listed some of the most useful websites for Canadian investors looking to learn how to better manage their own money.
Young and Thrifty
Young and Thrifty is a website that aims to help Canadians earn more, save more money and live a financially stress-free life. While it is not the fanciest of websites, it gets the job done. Users can easily find information on a wide range of finance-related topics including how to buy your first home, how to save on bank fees, TFSA vs RRSP comparisons, credit card ratings and more! Young and Thrifty even has discount codes for bank accounts and financial products! How cool is that?! Canadians looking for everything from personal finance basics to how to navigate the complex stock market should definitely bookmark this site. (I know I have!)
Money Sense
Money Sense is catered towards Canadian investors and is an excellent resource for staying up to date on all a variety of topics and keeping up with trends in the financial industry. For example, if you want to know whether buying the new (and expensive) iPhone is worth it in the minds of financial experts, this is the site you want. Money Sense can also locate an advisor that is right for you! Anyone interesting in staying up to date in the financial world and gaining valuable insight from qualified professionals should check this site out!
Canadian Couch Potato
Often an overlooked (but underrated) website for Canadians is Canadian Couch Potato. As you may have guessed from the name, this site allows for Canadian to take a laissez-faire approach to personal financial management. Now don't confuse a laissez-faire approach to a lazy one, think of it more as a minimalist approach. Canadian Couch Potato provides Canadians with information on all things finance from guiding investors through ETF's to educating individuals how to choose the bank account that's right for them. The best part? The site takes as much work away from individuals as possible, so you have more time to … well, do whatever it is that you do in your free time. Sounds like a pretty sweet deal, right?
Get Smarter About Money 
Not math friendly? Need to know the status of your financial health? Don't know where to start? Go to Get Smarter About Money and just try not to become an expert in all things personal finance. In fact, when you log on, you will be presented with three categories to get your started: Investing Basics, Planning Your Future and New Research: Investing As We Age. Each section walks Canadian investors through the beginning, middle and final stages of their financial lives all the way from starting out, to buying a home to finally reaching retirement. Another benefit? For those of you who don't enjoy the math behind finance (and yes there is math involved with finance, sorry!) Get Smarter About Money provides users with all the financial calculators they will ever need! Not to shabby, eh?
The Motley Fool
While many other sites focus on the fundamentals of personal financial management, The Motley Fool is a great resource for those individuals looking to access company-specific information such as dividend yields and financial statements. Now if this frightens you a bit, don't worry, the site also has content on wealth management and personal finance, but may be better suited towards self-directed investor looking to sit in the driver's seat of their investment portfolios. Interested in managing your own investments and actively keeping on top of investing strategies? Then the Motely Fool is your friend.
Globe Investor
The Globe Investor, the investing section of The Globe and Mail, is a great place to go to access all types of stock market related information. Regardless of your needs as an investor, you are likely to find what you are looking for.
They have information about the most recent market and business news as well as articles related to personal finance in general as well as investment advice from their columnists. Despite gearing their content towards Canadian investors, they also do a good job of sprinkling in major updates in the U.S. or internationally. This means that you can quickly get a well-rounded idea of what is going on business-wise in Canada, U.S., and internationally.
NOTE: To view most of the content, you need a Globe and Mail subscription. These start at $1.99/week for 24 weeks.
TMX Money
TMX Money is the official website of the Toronto Stock Exchange and is geared mainly towards active investors who want the latest on stock activity. General business news takes a backseat to the news on the movements on stock prices. If you want quick information about what stocks are or are not performing well then this is your place to go. Additionally, they have interesting sections such as:
Stocks that have outperformed the market
The most actively traded stocks
Stocks that pay the highest dividend
Stocks with the highest price gains
Their content is free, although they are building TMX Money Premium which will offer more detailed analyst insights. However, it appears that this is still under construction as there is only the ability to pre-register.
Yahoo Finance
Yahoo Finance is one of the best places to get general business and stock market information on the internet. Although their focus is primarily on the United States, they still have information that will be relevant to Canadians sprinkled throughout their news updates.
One unique factor on Yahoo Finance is the ability to build out your own portfolio to track stock prices that are the most relevant to you.
The majority of Yahoo Finance is free to read but they also have a Premium feature that offers much more comprehensive information for $350 per year.
MarketWatch
As the name implies, MarketWatch's main focus is on the moves of the stock market and the impacts of news updates. In the U.S., MarketWatch is one of the biggest sources for market updates.
Similar to Yahoo Finance, MarketWatch is primarily U.S.-focused news. However, there is the ability to go through and filter down market news to make it primarily focused on Canada.
Most of the information on MarketWatch is free, however, to access some articles will require a subscription (to Marketwatch or Barron's) which is approximately $20 per month.
MSN Money
MSN Money has lots of content that is focused more on personal finance than stock markets and investing. For example, you are more likely to find titles like "Best Online Banks For Your Money" or "Where To Sell Your Stuff For Top Dollar" as opposed to market news.
In this sense, MSN Money has an appeal for all audiences who are interested in personal finance regardless of their country.
MSN Money is free to view and allows you to login using a Microsoft sign in.
Financial Post
The Financial Post, in addition to giving detailed updates on stock markets, also highlights the tickers for commodities and currencies on their main page. If you are a trader who deals outside of just the stock market, then the Financial Post is a good place to get your information.
Since they are a Canadian news source, the bulk of the articles are related to Canada and information on commodities and currencies is worldwide.
Although they do have an option to subscribe that requires payment, most of their articles can be viewed without one.
BNN Bloomberg
BNN Bloomberg offers a good mix of content that falls under business, personal finance, and investing. For example, in just one quick scroll you are likely to see articles about the best penny stocks to buy right now, what a major oil company reported in revenue and how it impacted their stock price, and Joe Biden's stimulus plan.
BNN Bloomberg's articles are free to view.
Boomer & Echo
Compared to the previous sites, Boomer & Echo offers much more blog-style content as opposed to a traditional news source. The site is run by financial planner Robb Ergen who also has financial advising services for sale on the site.
Robb has experience managing his own portfolio of over $100,000 and is on track to be financially free at age 45. He has shared tons of his experiences through his articles and is looking to help other Canadian investors learn from his journey.
Million Dollar Journey
Million Dollar Journey is another blog and their tagline is "learn to save money, invest, and become financially independent from a middle-class Canadian who has actually done it!"
Million Dollar Journey also started as a blog where the writer tracked her learning progress. However, it has since grown to include a team of writers with all different backgrounds from all across Canada.
They offer an interesting perspective on topics like investing, banking, credit cards, and financial freedom. In this sense, you will be able to get a lot more personal finance information than offered by most news sources.
Money We Have
Money We Have is a blog founded by Barry Choi whose interests are personal finance, trip planning, millennial money, gen Z money, credit cards, and trending destinations. If you are someone who loves the intersection of smart money decisions and traveling then this is the blog for you!
This blog is a goldmine of traveler tips for things such as saving for retirement, utilizing credit card rewards, and how to take advantage of loyalty programs.
My Own Advisor
My Own Advisor is an affiliate of Million Dollar Journey and is one of the top personal finance blogs for Canadians. This blog goes deeper than most in terms of educating readers instead of just the writer sharing their personal story.
Some of the content categories to choose from are dividends, ETFs, indexing, retirement, mortgages, and deals.
Personal Finance Freedom
Personal Finance Freedom is a blog that offers a unique perspective. The writer, Sagar, is not a finance professional or even particularly well versed as a writer (his words!). He is simply a software and IT consultant with a love for personal finance that wants to share his experience.
Sagar covers a slew of different topics including things like "How To Buy Bitcoin In Canada", "Should You Get A Mortgage From B Lenders", and "Online Payday Loans For Bad Credit". If you are looking for a unique take on personal finance then Personal Finance Freedom will be a good read.
Cut The Crap Investing
Founded by Dale Roberts, Cut The Crap investing is a blog that focuses primarily on low-cost investing through ETFs, robo advisors, and index funds. The main argument presented by Cut The Crap investing is that Canadian investors pay way too much in fees.
These fees, when they relate to your investments and portfolio, can eat away at your gains could even end up costing you thousands of dollars over the long run! Dale wants to help you avoid these fees as best he can.
Dale is also a contributor to Million Dollar Journey.
Stockchase
Stockchase primarily focuses on Canadian and U.S. stock markets. One cool aspect of Stockchase is that they write almost entirely on opinion. This is starkly different from most news sources that try to offer just the facts with no biased opinions. Instead, Stockchase has assembled a team of experts who simply write how they feel about different stocks.
In investing, opinions can very rarely ever be considered "wrong" and Stockchase takes full advantage of that.
You can join Stockchase Premium for $99/year which mainly includes commentary from expert investors.
Stock Card
Stock Card is a Canadian-founded company that does a good job of breaking down stock information into a way that is visibly digestible. If you are someone who gets overwhelmed looking at lines of text or numbers then you will definitely want to give Stock Card a try.
Another cool aspect of Stock Card is their prebuilt portfolios. For example, if you consider yourself a "Risk-Taking Investor" or someone who is particularly bullish on China, then you can find portfolios that have been pre-built to achieve these goals.
Stock Card costs $149.99 per year although they do let you try the service for free for 14 days.
Stocktrades
Stocktrades' focus is helping Canadian investors get quick access to the information that they need in order to make informed decisions when buying stocks. Their main focus is dividend stocks, ETFs, and REITs (Real Estate Investment Trusts).
This website was designed for people who put an emphasis on picking stocks and are chasing returns that are higher than the market average.
Stocktrades' Premium Version is $20 per month, however, they also offer a limited free version.
Hardbacon
We would not be fair to ourselves if we did not include Hardbacon in the list. Of the options on this list, Hardbacon definitely has the potential to be the most valuable. We say this because we are much more than just a personal finance blog or a place to go for information on the Canadian stock market. We want to help Canadian investors of all types.
A few of the things we are offering through our mobile app and website:
Curated reports that monitor your portfolio's performance.
Diagnostics on your portfolio that measure strengths and weaknesses.
Measurements to tell if your assets are allocated correctly.
Tools for budgeting, planning, and education.
Comparison tools to help choose a credit card, an online broker or a robo-advisor
Canadian Business
Canadian Business, as the name implies, is focused primarily on business in Canada as opposed to topics like the stock market or personal finance. Lately, many of their articles focus on the CEO Summit that includes rankings for Canada's Fastest-Growing Companies and Canada's New Growth Companies.
They do an excellent job of impartially evaluating things like the leadership of certain businesses or which companies are handling the COVID response the best.
Canadian Business is free to read.
Sedar
Sedar is the Canadian equivalent to Edgar in the United States. The website allows retail investors to access most public securities documents and information filed by Canadian issuers. If you are looking for only the facts behind a business (i.e. what they are reporting to the Canadian Securities Administrators), then this is the best place to look.
Canadian Investor
Canadian Investor's tagline is "new that moves the market". They provide a blend of Canadian-focused business and finance news that has the potential to impact stock prices. This is a great place to read breaking news as well as industry updates. For example, you can filter down the articles to only bring up news relevant to mining or technology sectors.
We feel that Canadian Investor is one of the best all-around places to gather information that relates to business and the stock market. Their main highlight is being able to quickly break down information by industry.
We hope that you have found this article valuable when it comes to learning about the 25 best websites for Canadian investors.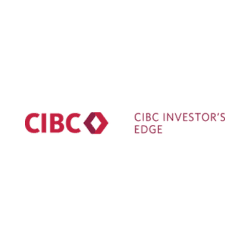 CIBC Investor's Edge
Transaction Fee Promotion:
$5.95 for students
$4.95 if more than 150 trades/quarter
Whether you're a new or existing client, get $100 cash back when you transfer $5,000 from outside CIBC into your account. The more you transfer, the more you get, up to $4,500*.
For new accounts opened with promo code EDGE695, 10 free trades will be added every 30 days, up to 100 trades.
*Conditions apply.
100 free trades and up to $4,500 cash back