Announcing the Best Canadian Money Blogs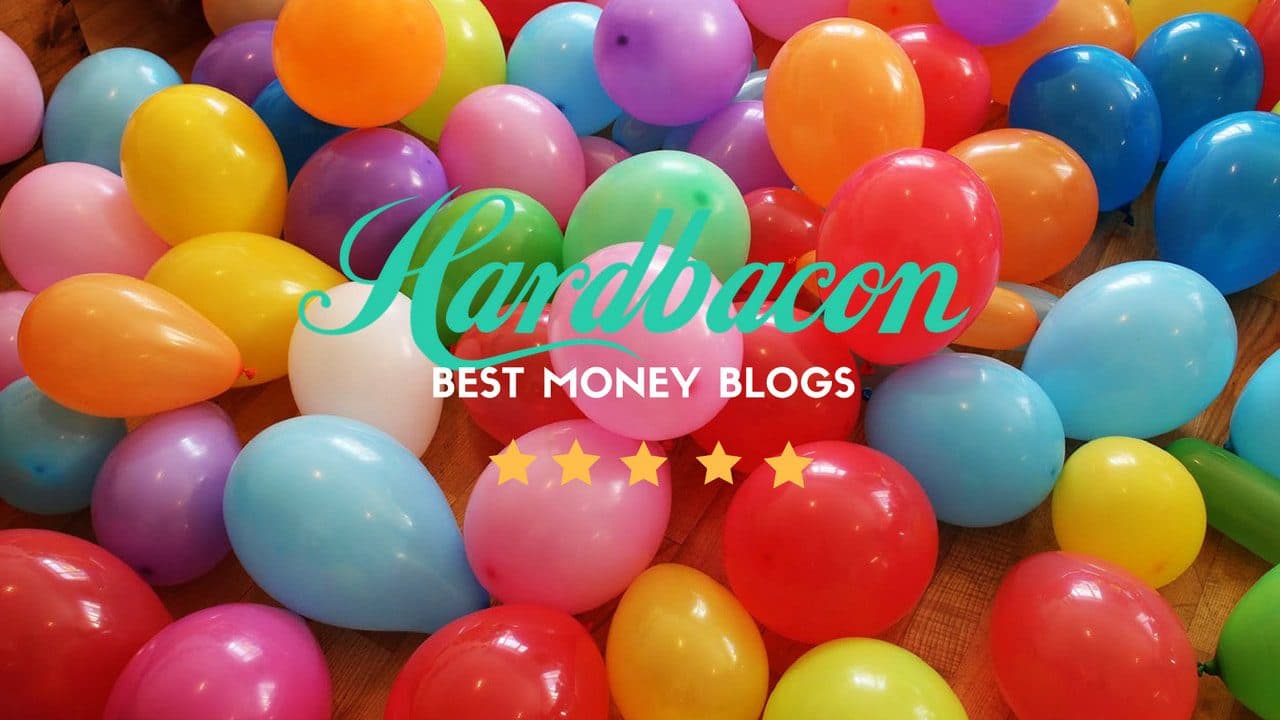 At Hardbacon, we will never be able to write everything about money and investing.
And nor do we want to. So we scoured the internet to find the best bloggers writing about money. What did we consider in our ranking? Design, accuracy of content, credibility and voice. There are 7 categories, and 21 winning blogs. A note on some obvious financial resources like Morningstar, the Toronto Star and the Globe. You won't find them here. We didn't consider them blogs. But they still have rockstar reading material. So without further ado, here are the 21 best English Canadian Money Blogs of 2016 (according to us).
PERSONAL FINANCE
 Blogs that give advice for ongoing, everyday management of your money.
#1  Money After Graduation
What we ❤️: Bridget answers a landslide of personal finance questions you've wondered about since becoming an adult.

Must read : The TFSA vs. the RRSP
#2  Young and Thrifty
What we ❤️: The guys at Young and Thrifty like to review everything you need to have a liberated financial life: inexpensive travel destinations, credit cards and finance books.
Must read : Best Way to Use Aeroplan Miles
#3  Give Me Back My Five Bucks
What we ❤️: Krystal's monthly updates about her finances are addictive and uplifting, especially since she doesn't sacrifice her joy for her frugal lifestyle.
Must Read: This is Why Your Budget Doesn't Work
FINANCIAL FREEDOM
Blogs that give instructions on how to retire before you've seen your first gray hair.
#1  Mister Money Mustache
What we ❤️: Mister Money Mustache is as cut-throat as he is affectionate with his readers – and he takes no sympathy for Buying Useless Crap.
Must Read : Making Space for Badassity
#2  Million Dollar Journey
What we ❤️: This Newfoundlander grew his net worth to $1 Million. Now he shares the net worth updates of a host of other Canadians, all of whom can teach you something different.
Must Read : 5 Key Philosophies for Long Term Investing Success
#3  Boomer and Echo
What we ❤️: This blogging duo gives a relevant reflections for millenials, new homebuyers, families and near retirees (everyone, somehow).
Must Read : The 50-20-30 Approach to Budgeting
ETF
Blogs that report on management of portfolios dominated by ETFs (exchange traded funds).
#1  Canadian Couch Potato
What we ❤️: Unanimously the most reliable, research-backed ETF blog in existence. They publish multi-part series about financial topics such as dollar cost averaging and smart beta ETFs (which sound more complicated than they really are).
Must Read : Smart Beta ETFs: Your Complete Guide
#2  Money Geek
What we ❤️: Run by a PhD in Financial Mathematics, MoneyGeek explains everything with precision, and has a wide range of resources (some free, some paid), like a Canadian stock-rater and an E-book.
Must Read : Thoughts on Low Volatility ETFs
#3  Canadian Portfolio Manager
What we ❤️: This is the place to find readable whitepapers about ETFs, taxes and inexpensively managing a portfolio with both Canadian and US assets.
Must Read : As Easy As ACB
SAVINGS
Blogs that hack your daily spending to save dollars.
#1  Money We Have
What we ❤️: Money We Have touches on all things millenials are obsessed with right now: travelling, credit cards and real estate.
Must Read : 10 Value Destinations for Canadian Travellers 
#2  SquawkFox
What we ❤️: SquawkFox compares the cost of everyday stuff like Starbucks Frappucinos, winter coats and technology you can buy from Dollarama (who knew you could buy technology from Dollarama?).
Must Read : Make a Starbucks Frappucino for $0.32
#3  Simply Frugal
What we ❤️: Simply Frugal's "Saving Money" section has useful tips for grocery shopping, getting fit and going to school on a budget.
Must Read : 7 Household Items Every Penny Pincher Owns
TAX & ECONOMICS
Blogs that examine the nitty gritty of taxes and the big picture of economics.
#1  Vanessa's Money
What we ❤️: Vanessa is paying off her mortgage in 30 months while giving upfront opinions about Tim Hortons, minimum wage and Canadian politics. And she's a former Montrealer!
Must Read : How We'll Repay Our Mortgage in Less Than Three Years
#2  Blunt Bean Counter
What we ❤️: Mark Goodfield is as opinionated as he is knowledgeable – and he knows a lot. This is the source for all things Canadian taxes.
Must Read : The Capital Gains Exemption is Not a Gimme
#3  Greater Fool
What we ❤️: Authored by the former Cabinet Minister and Member of Parliament for 9 years (among other accolades), Garth Turner gives some of the most sane, wise and practical advice on the internet.
Must Read : Bubbleology
FINANCIAL LIFESTYLE
Blogs that talk as much about their authors lives as they do money management.
#1  Jessica Moorhouse
What we ❤️: Blogger turned podcaster, Jessica Moorhouse's content is relevant and addictive. Bonus: she is always promoting other powerhouse women in the financial industry.
Must Listen : Make That Money Honey with Natalie Bacon
#2  My Alternate Life
What we ❤️: Jordann writes about the daily joys and struggles of monetary minimalism (a la Marie Kondo), relationships and first-time home-owning from cheerful Halifax.
Must Read : How to Gracefully Recover from a Spending Binge
#3  Cait Flanders
What we ❤️: Formerly Blonde on a Budget, Cait Flanders paid off a serious amount of debt, underwent a 2 year shopping ban, then developed a Mindful Budgeting Tool. Her journey is fresh, honest and ultimately inspiring.
Must Read : Your Salary is Not Your Self Worth
STOCK MARKET
Blogs about the stock market, companies worth investing in and the global market.
#1  Financial Uproar
What we ❤️: Financial Uproar does make some raucous statements, but we think he gets his financial philosophy just right: less fees, more ETFs, more jokes.
Must Read : Should You Buy a Stock After a Dividend Cut?
#2  Vuru
What we ❤️: Vuru is company obsessed. They report on the activities of relevant publicly-traded companies like CocaCola, UnderArmour and of course Tesla.
Must Read : Top 10 Brands and their CEOs
#3  Dividend Earner
What we ❤️: Dividend Earner is the exhaustive source of information about dividends: which ones to choose, how to earn stable monthly income from them, and how to retire on them.
Must Read : Monthly Income: Why Dividend Investing?
Hardbacon is flattered and excited to be part of an industry with so many strong voices.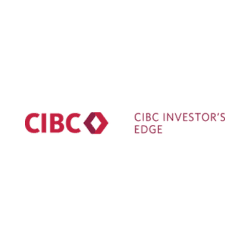 CIBC Investor's Edge
common.offerSelectedFields.transactionFeesPromotion:
$5.95 for students
$4.95 if more than 150 trades/quarter
Free online trading for young investors 18-24, $0 per online stock and ETF trade. No annual fees. No minimum balance required.
Get cash back when you open a new Investor's Edge account by applying at your local Banking Centre and transfer funds from outside CIBC to your new account to get cash back. Terms and conditions apply.
100 free trades and up to $4,500 cash back