Are You Scared to Invest? Cassandra Melo Isn't, Here's Why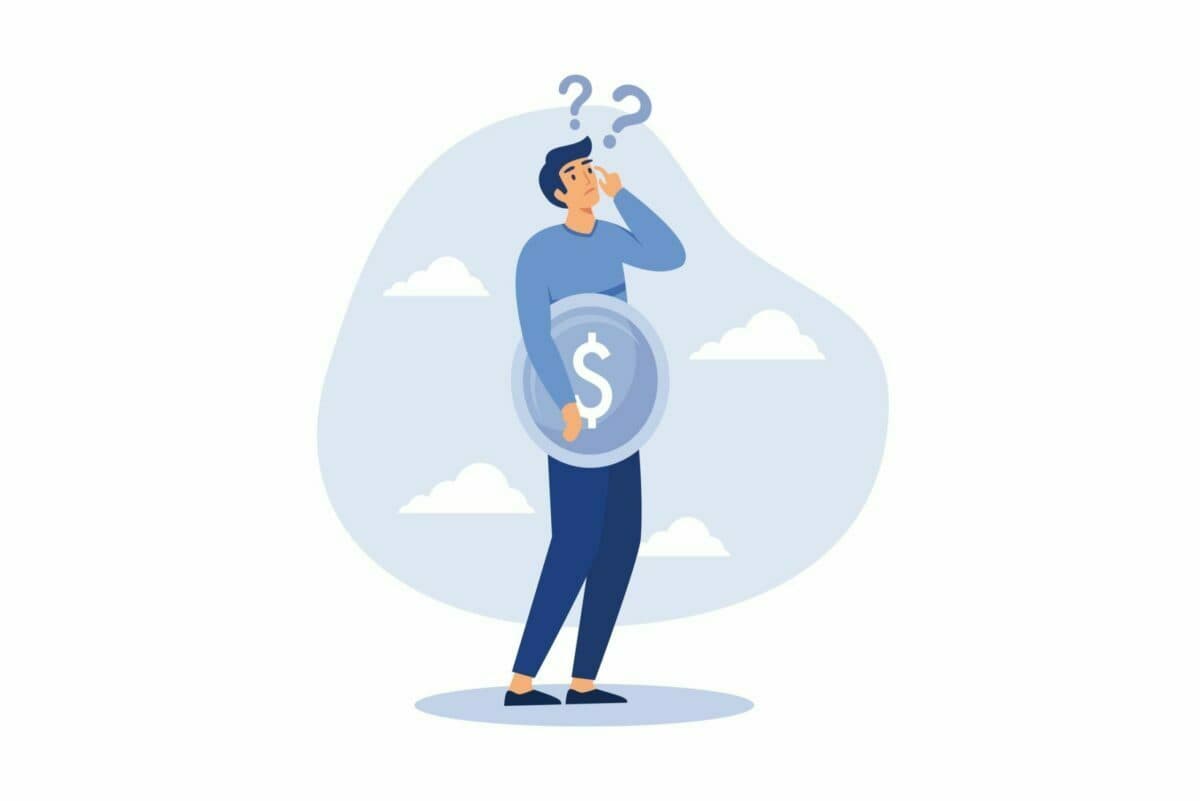 Sponsored by BMO Global Asset Management
One in three Canadians are about to retire without any savings. Why aren't they prepared?
This calls for Cassandra Melo. She's a 26-year-old registered nurse with 117,000 TikTok followers and over 2 million likes. She knows exactly why Canadians aren't doing more with their money: they don't know how, and that scares them.

Nine in ten people admit they're too afraid to invest on their own. Are you one of them? Cassandra was, but not anymore.
In fun TikTok and YouTube videos that are short, sweet, and to the point, Cassandra detangles knotty personal finance fundamentals. The result is on-point infotainment that both uplifts and empowers her viewers to make smart money moves.
Face your fear of investing with Cassandra Melo, because she knows what you don't – you're a lot smarter than you think.
She broke up with her beliefs, now it's your turn
When Cassandra started working, she admittedly had a pretty toxic money mindset. It wasn't until she borrowed a popular personal finance book from her younger brother that she decided to ditch her financial worldview. Personal finance became her love language.
Her unique millennial voice and no-nonsense approach make her an outlier in a crowded space.
The stress of being a new working professional plus her "Eureka!" money moments were the recipe for internet success.
Why aren't Canadians investing?
Cassandra graduated from university with the skills to save a life, but not the skills to manage her money. So I asked her, "Cassandra, why don't Canadians have the confidence to invest on their own?" Here's what she had to say:
"Unless it changed since I was in school, we just weren't taught anything about money, personal finance, or investing in school, even though these topics are fundamental to everyday life in the 21st century. " Investing, and personal finance in general, are unnecessarily complicated.
People think they aren't smart enough to invest. What would you say to them?
"The most important thing Canadians need to understand about investing is that it's not as complicated as it seems. You don't need a degree in business, finance, or economics to invest. You can learn the fundamentals of investing with a few great books, along with YouTube and podcasts.
Sure, learning about investment accounts like the TFSA and RRSP can be a bit boring and intimidating, but it's nothing you're not capable of learning. Investing is easier than it's ever been before.
Plus, investing can buy your way to financial freedom, allowing you to own your time and live life on your own terms. All you need to do is have the confidence to know that you're capable of learning anything."
Inflation makes investing especially scary. What advice do you have?
According to Cassandra, investing can help protect and grow your money better than a basic savings account. Here's why:
"Canada aims to keep its inflation rate around 2%, but it is currently significantly higher, which means that your money buys less and less as the overall price of goods and services goes up over time.
However, if you were to invest long-term and have your money grow in the market at an average rate of return of 8%, this would ensure that your money is outgrowing the pace of inflation and retaining its purchasing power."
What if someone still isn't comfortable investing on their own?
No worries, Cassandra has a hack for that.
"A robo-advisor is an online investing platform that manages your money and investments for you. It uses computer algorithms to invest your money, typically resulting in less overhead costs and lower fees. This means you get to keep more of your money!
In my opinion, they are a great option for someone who wants to invest for the long term but wants a very hands-off, low-fee option."
How can Canadians overcome their fear of investing?
According to Cass, you can face your fears in three simple steps:
"Education. Education. Education! The world of investing is full of false information and assumptions. A common one I hear all the time, and that I used to believe too, is 'the stock market is gambling.'
When it comes to investing, be ready to not only do a lot of learning but also unlearning. I've found that education is one of the most effective ways to eliminate fear and gain confidence. It wasn't until I started reading personal finance books that I started to gain confidence and become aware that I was capable of learning new things on my own."
What do the pros think?
It's true, Canadians are scared to invest because they don't know how. And they don't know how because they don't know where to turn for the right advice. There's a lot of bad information out there, it's overwhelming and hard to cut through the noise.
So I went straight to the source and asked an industry insider to separate fact from fiction. Erin Allen is the VP of Online ETF Distribution at the Bank of Montreal (BMO). After listening to Cassandra, Erin had a lot to say.
Erin, do you think Cassandra Melo is on to something?
"She sure is! With high inflation and the cost of living going up, earning 0% on your money in a basic savings account means that over the long run, the value of your money actually goes down. Basically, you get poorer as time goes on. It's a very sad reality."
That's one of the reasons BMO launched its own ETFs in 2009. They recognized the incredible benefits Exchange Traded Funds (ETFs) offer all types of investors, from beginners to veterans.
"BMO was an early entrant in the ETF space in Canada and we felt it was our duty to spread the message through ETF education, to help more people grow their wealth instead of losing it to inflation."
Erin, besides TikTok, where can we find reliable information?
Cassandra Melo is a wellspring of insights and quality content, but social media platforms should not be your only source of information. Erin agrees with Cassandra that there is a lack of financial education. "Knowledge is power. Look, not everyone works in banking or investment. We take every opportunity to help Canadians understand the benefit of investing by educating them on what the consequences are if they don't invest."
"We have a YouTube channel and webpage called ETF Market Insights where people can get the right information straight from the pros. Weekly YouTube episodes are guided by a panel of experts and cover a wide variety of investment topics like economic updates, equity market analysis, bond market breakdowns and ETF insights. The website, etfmarketinsights.com, is a heavy-duty toolbox to help you gain invaluable knowledge, analyze, and make educated investing decisions."
Erin, do you think ETFs are beginner-friendly?
Cassandra Melo said, '"You don't need a degree in business, finance, or economics to invest." That is true, and Erin Allen from BMO ETFs couldn't agree more. ETFs are a great choice if you're brand new to investing or too scared to start.
Erin explains, "ETFs are simple to use, low cost and diversified investments, making them great solutions for a beginner. BMO offers 8 all-in-one BMO ETFs, called Asset Allocation ETFs that make a great starting point, each with a different risk level to align with your goals." For example, BMO's Growth ETF (ZGRO) and BMO's All Equity ETF (ZEQT).
ETFs, like those from BMO, are great for new investors because they take the guesswork out of asset allocation, which is the mix of stocks and bonds in your portfolio, and they automatically rebalance on a regular basis. Is that good?
"It's great," according to Erin. "This means you will always stay on track with the right asset mix and risk level, for your needs and goals." Each investing goal needs its own unique asset allocation, whether you're saving to buy a house in three years, or you are investing for a longer-term goal like your retirement.
Disclaimers:
Any statement that necessarily depends on future events may be a forward-looking statement. Forward-looking statements are not guarantees of performance. They involve risks, uncertainties and assumptions. Although such statements are based on assumptions that are believed to be reasonable, there can be no assurance that actual results will not differ materially from expectations. Investors are cautioned not to rely unduly on any forward-looking statements. In connection with any forward-looking statements, investors should carefully consider the areas of risk described in the most recent simplified prospectus.
This communication is intended for information purposes only. The viewpoints expressed by Cassandra Melo represent her assessment at the time of publication. The comments contained do not necessarily represent the views of BMO Global Asset Management. The views are subject to change without notice as markets change over time. The information contained herein is not, and should not be construed as, investment advice to any party. Investments should be evaluated relative to the individual's investment objectives and professional advice should be obtained with respect to any circumstance. Hardbacon is an independent organization and is not affiliated with BMO Global Asset Management.
Commissions, management fees and expenses all may be associated with investments in exchange-traded funds. Please read the ETF Facts or prospectus of the BMO ETFs before investing. The indicated rates of return are the historical annual compounded total returns including changes in unit value and reinvestment of all dividends or distributions and do not take into account sales, redemption, distribution or optional charges or income taxes payable by any unitholder that would have reduced returns. Exchange-traded funds are not guaranteed, their values change frequently and past performance may not be repeated.

For a summary of the risks of an investment in the BMO ETFs, please see the specific risks set out in the BMO ETF's prospectus. BMO ETFs trade like stocks, fluctuate in market value and may trade at a discount to their net asset value, which may increase the risk of loss. Distributions are not guaranteed and are subject to change and/or elimination.

BMO ETFs are managed by BMO Asset Management Inc., which is an investment fund manager and a portfolio manager, and a separate legal entity from the Bank of Montreal.

®/™Registered trade-marks/trade-mark of Bank of Montreal, used under licence.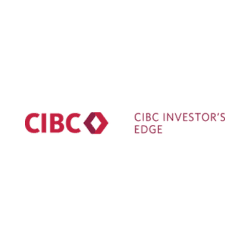 CIBC Investor's Edge
common.offerSelectedFields.transactionFeesPromotion:
$5.95 for students
$4.95 if more than 150 trades/quarter
Free online trading for young investors 18-24, $0 per online stock and ETF trade. No annual fees. No minimum balance required.
Get cash back when you open a new Investor's Edge account by applying at your local Banking Centre and transfer funds from outside CIBC to your new account to get cash back. Terms and conditions apply.
100 free trades and up to $4,500 cash back