Can BMO ETFs Earn Your Trust?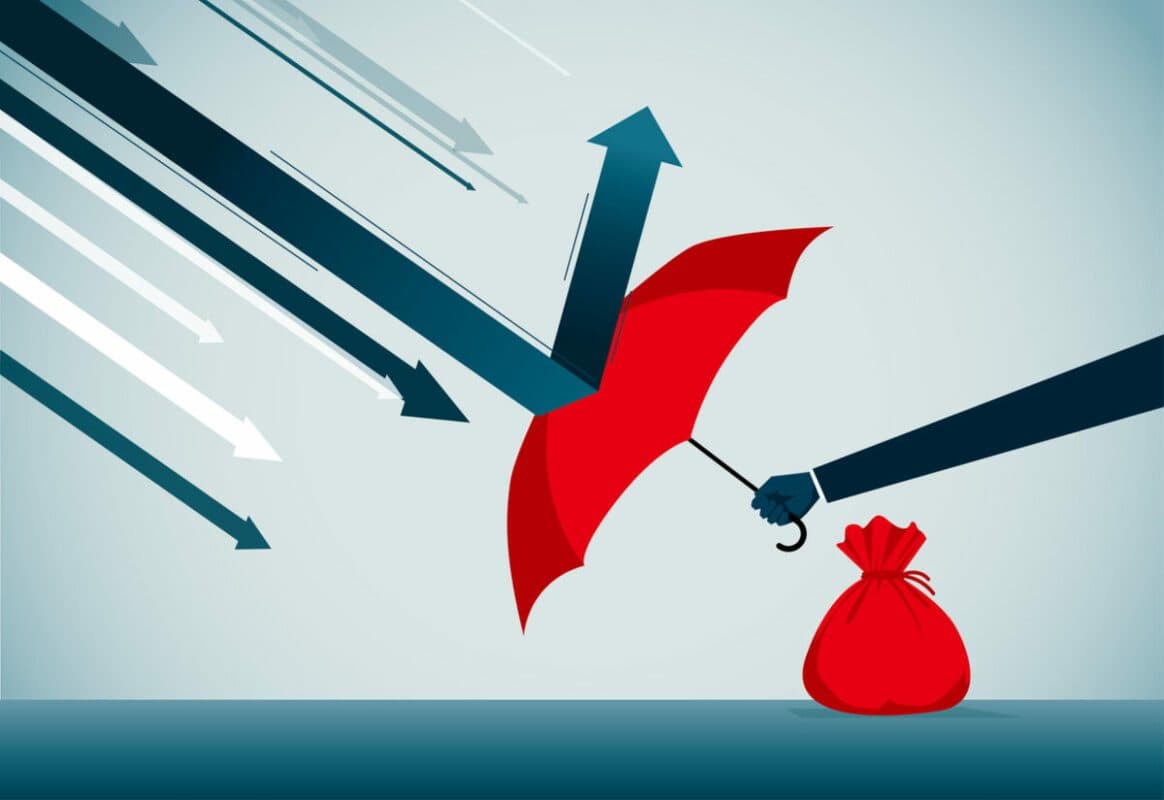 Sponsored by Bank of Montreal
Dear Bank of Montreal, we have questions. High inflation, stagnant wages, and economic disruption are pulling out the Jenga blocks of financial security. Now, more than ever, Canadians need financial advice they can trust.
Chrissy Kay is a prominent member of the FIRE community; disciples of a lifestyle that pursues financial independence to retire early (FIRE). In a movement that actively bucks the traditional path, Chrissy isn't afraid to inflate the temperature and put BMO in the hot seat.
What tools does BMO have to help support Canadians? Let's find out.
Who is Chrissy Kay and why do people trust her?
Chrissy Kay is best known for her blog Eat, Sleep, Breathe FI and her podcast Explore FI Canada. Her heavily researched content has made Chrissy a prominent and well-respected member of the FIRE community. While not a financial advisor, Canadians turn to her blog, podcast, and the Facebook groups where she is active, for credible financial information.
Why? Because she is a FIRE success story.
Chrissy and her husband officially achieved financial independence in November 2021, and her husband was able to retire at just 45 years old. How did she do it? She became her own financial expert and used the FIRE principles to take control of her own financial education.
She taught herself how to invest and in the process, she became a financial literacy activist and an accidental influencer.
With half of Canadians living paycheque-to-paycheque, Chrissy is an outlier. She found financial freedom with two kids, on one income, in one of Canada's most expensive cities.
So we asked Chrissy, "why do your followers reject the standard approach from traditional sources?" Here's what she had to say.
Why does the FIRE community prefer to invest on their own?
Chrissy: "We don't feel like standard advice makes the best use of our money. There are fees for almost everything, and they're so high it makes it hard to get ahead. Struggling Canadians don't get the financial breaks that higher networth customers do and they know it.
Inflation is compounding their stress. Wealth-killing fees in a high inflation environment feels like one step forward and three steps back. The FIRE movement is all about optimization and efficiency for maximum growth.
That's why dealing with a standard approach is especially frustrating for us. We can often find the same financial solutions faster, easier, and cheaper on our own."
Why does the FIRE community love ETFs?
Chrissy: "Exchange-traded funds (ETFs) give us more control at a lower cost, thus leading to higher returns. Additionally, they allow investors to see exactly what they're investing in at any given moment, offering full transparency. Of course, some banks do provide self-directed investing platforms and low-cost ETFs.
But we do all the heavy lifting to find better tools on our own, then teach ourselves how to use them. When relying on standard advice, it can be difficult to know the right path forward and which ETFs are best."
Does high inflation make it harder to meet your investment goals?
Chrissy: "Canadians work hard for a better financial future. High inflation threatens that hard-fought progress. Traditional investing strategies are falling short for many people, and that's not okay.
Canadians are looking for the best ways to grow their wealth and protect it during times like these. They're eager to find the solutions that can get them to their goals, but don't know where to turn for the right advice.
Many in the FIRE community prefer to partner with financial service providers who offer transparency, keep fees low, and operate ethically. It's not hard to see why high fees, lower returns, and missed opportunities for better growth make it even harder for Canadians to cope with inflation.
Standard advice and products from traditional outlets leave a lot to be desired. This leaves many Canadians feeling lost in terms of how to cope with the current market. What is BMO doing to earn Canadians' trust and help them grow their wealth in these inflationary times?"
What is BMO doing to help Canadians navigate high inflation?
BMO: When it comes to inflation, BMO ETFs are supporting Canadians in two ways:
Through education
Effective investment solutions
We know many investors have now become DIY investors, and we recognize that education is needed. Many investors have not yet experienced inflation, like we're seeing right now, in their lifetime or at least in their investing journeys.
Our ETF Market Insights YouTube channel tackles a range of topics, with inflation being a major focus. We believe if investors understand the impact of inflation, they will be better able to manage their investments. We also have an episode focused on the right products to help hedge against inflation which has been really popular.
As one of the first to offer ETFs and as one of the largest ETF providers, BMO has always prioritized education in partnership with strong investment solutions as a way to enhance and simplify investment decisions.

What are BMO ETFs and how do they benefit Canadians?
BMO: Glad you asked. ETFs are a basket of securities, like a mutual fund, but different in that they are lower cost, tradable during the day on an exchange, and offer full transparency around the underlying holdings in the ETF.
Cost savings from the generally lower management fees compounds over time which means you will meet your investment goals sooner. In simple terms, the money you save on fees helps you to accumulate more wealth over time.
The ability to trade ETFs throughout the day means you can be more agile in your portfolios should markets surprise you in any way. Lastly, the full transparency means you're able to see exactly what you're investing in and make better decisions in terms of how the solution may fit with the rest of your portfolio.
ETFs have democratized investing giving all investors, regardless of the size of their wallet, access to tools that in some cases were reserved for institutional investors.
ETFs also provide access to harder to reach asset classes like preferred shares, emerging markets, and fixed income securities typically traded over-the-counter (OTC). BMO has a large selection of over 100 unique ETFs, so investors can customize a portfolio that fits their individual goals and values.

How can Canadian investors use BMO ETFs to protect our wealth from inflation?
BMO: Implementing an effective hedge against inflation depends on your views, investment goals, and asset mix. It is a very personal decision.
When it comes to inflation you don't have to do something drastic that you don't understand. BMO ETFs cover many things that you've probably already heard of: fixed income, equities, and even hard assets.
Fixed income, equities, and hard assets
If you're looking for more fixed income options to hedge your portfolio from inflation, BMO ETFs has an innovative solution available for investors focused on US Treasury-Inflation-Protected Securities (US TIPS) (BMO Short-Term US TIPS Index ETF (ZTIP)). These have a government backing and pay investors a fixed interest rate as the bond's par value adjusts with inflation.
Generally, equities do a better job than fixed income at protecting against inflation. But certain asset classes are an even better inflation hedge than others. Canadian banks tend to do well because when inflation is high. The Bank of Canada will generally increase the overnight rate.
The banks typically follow suit by increasing their rates too. Banks do well in a rising rate environment because it supports their bottom line through their lending businesses.
"Real" or "hard" assets such as real estate (BMO Equal Weight REITS Index ETF (ZRE)), energy (BMO Equal Weight Oil & Gas Index ETF (ZEO)) and infrastructure ((BMO Global Infrastructure Index ETF (ZGI)) have been popular investments for investors looking to hedge against inflation. Hard assets tend to better protect against inflation and currency devaluation. REITs are companies that own and operate income-producing real estate.
REITs are basically a pool of real estate, and they pay out a dividend to their investors. Because property prices and rental income tend to rise when inflation rises, they can be an effective hedge.
Infrastructure can also provide inflation protection to varying degrees, depending on the type of infrastructure. It can help protect against inflation because it is exposed to hard assets and to companies which have long-term contracts, many of which have built in adjustments for inflation.
Disclaimers:
This article is sponsored by BMO Global Asset Management. Chrissy Kay has not received any compensation for her views and does not endorse any particular product or service.
Views expressed regarding a particular company, security, industry or market sector should not be considered an indication of trading intent of any investment funds managed by BMO Global Asset Management. Any reference to a particular industry is for illustrative purposes only and should not be considered as investment advice or a recommendation to buy or sell nor should it be considered as an indication of how the portfolio of any investment fund managed by BMO Global Asset Management is or will be invested. This social media network is an independent organization and is not affiliated with BMO Global Asset Management.
Commissions, management fees and expenses all may be associated with investments in exchange traded funds. Please read the ETF Facts or prospectus of the BMO ETFs before investing. Exchange traded funds are not guaranteed, their values change frequently and past performance may not be repeated.
For a summary of the risks of an investment in the BMO ETFs, please see the specific risks set out in the BMO ETF's prospectus. BMO ETFs trade like stocks, fluctuate in market value and may trade at a discount to their net asset value, which may increase the risk of loss. Distributions are not guaranteed and are subject to change and/or elimination.
BMO ETFs are managed by BMO Asset Management Inc., which is an investment fund manager and a portfolio manager, and a separate legal entity from Bank of Montreal.®/™Registered trademarks/trademark of Bank of Montreal, used under licence.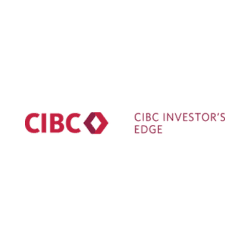 CIBC Investor's Edge
Transaction Fee Promotion:
$5.95 for students
$4.95 if more than 150 trades/quarter
Whether you're a new or existing client, get $100 cash back when you transfer $5,000 from outside CIBC into your account. The more you transfer, the more you get, up to $4,500*.
For new accounts opened with promo code EDGE695, 10 free trades will be added every 30 days, up to 100 trades.
*Conditions apply.
100 free trades and up to $4,500 cash back