Canada's Top 50 Fintech Companies and Startups For 2023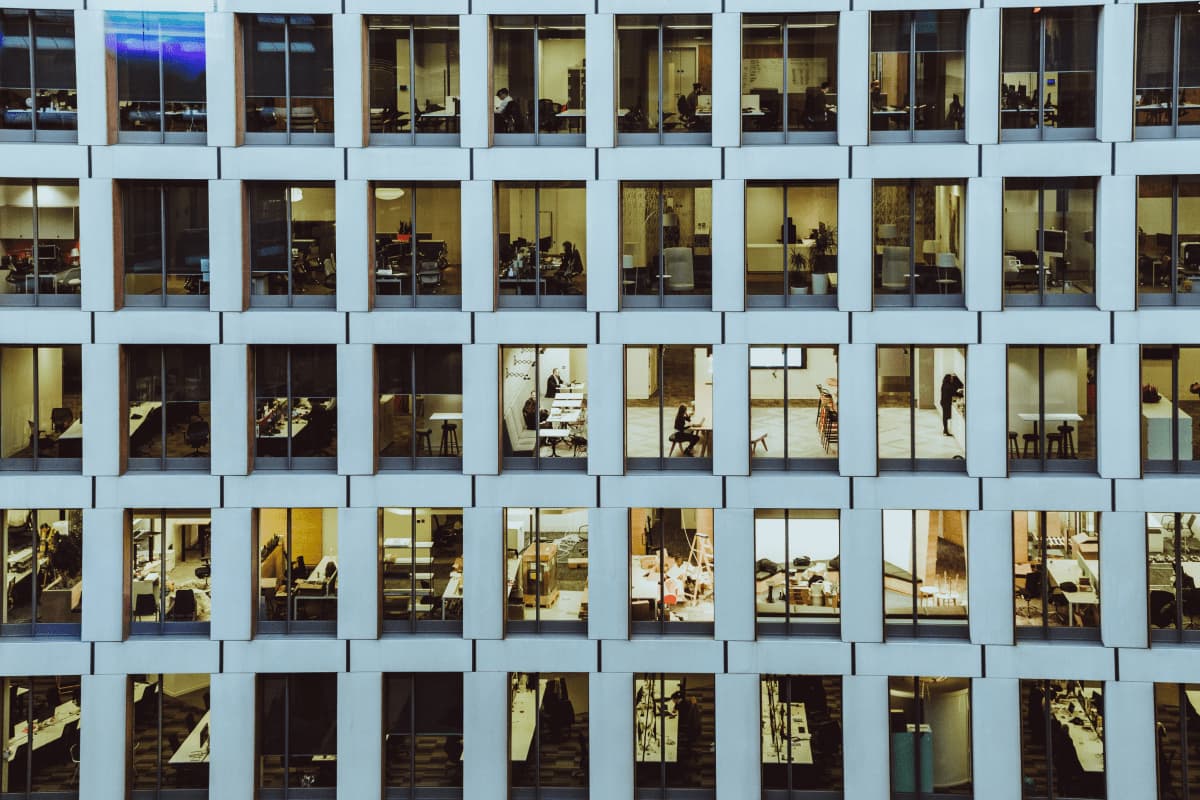 Canada has some exciting financial technology companies to keep an eye out for in 2023! That's because Canada is actually home to some of the world's top up-and-coming fintech companies and startups. Canada has startups and established companies that operate across almost every single fintech subcategory. They are some of the most progressive companies in finance and cryptocurrency.
To save you some time searching, we've filtered hundreds of Canadian financial technology companies that have a bright future and put them into this list. Whether you are an employee, small business owner, investor, entrepreneur, or computer engineer there are likely to be a few valuable companies on this list that you may not have heard of.
KOHO Financial
KOHO Financial offers their users another way to spend their money. They are not technically a bank but instead act as a standalone checking account that offers you perks for spending, just like a credit card does. It works by using your regular bank account to fund your KOHO account and then spending this money through the KOHO prepaid card that offers you rewards. The app works seamlessly with Apple Pay and Google Pay and you can use KOHO prepaid at any merchant. They also claim that the average KOHO user saves 7% of whatever money they load into their account. In total, they have ftwo types of card to choose from, the popular regular card and a premium option that earns you 2% cashback on groceries, transportation, and eating & drinking.
Borrowell
As their name implies, Borrowell wants to make it easier for their users to be able to borrow money. They do this by providing free access to your credit score, weekly credit monitoring, as well as education on how you can improve your score. The best part is that it's entirely free. They do not charge consumers for their services and instead earn a referral if you choose to work with one of their lending partners. Even if you don't choose to use one of their lending partners, you can still access their free suite of credit tools. Borrowell is a great resource for people looking to improve their credit to get approved for a loan.
Bitbuy
Simply put, Bitbuy is where Canadians buy and sell digital currency. They know that getting started investing in an entirely new asset class like cryptocurrency can seem a little daunting and have done their best to make their platform as simple as possible. If you are interested in buying cryptocurrency but don't claim to be super tech-savvy then Bitbuy is probably a good option for you. They've been featured in Forbes, Yahoo Finance, and the 2020 Startup List.
NDAX
NDAX was designed to make it easy for everyone to buy/sell cryptocurrencies, regardless of their familiarity in the space. They allow you to buy eleven different digital assets and charge a very low trading fee of .2%. In addition to letting their users buy and sell different coins, they also go above and beyond to make sure that their users are educated. They have extensive resources on their website that describes what each different coin is, what makes them different, and why you should invest. NDAX claims that they offer the largest portfolio of coins in Canada while also charging their users the lowest fees in Canada.
Nesto
If you are in the market for a new mortgage (and interested in paying as low of rates as you can) then you probably want to check out Nesto. Nesto claims that they have the lowest mortgage rates in Canada and are able to offer these to clients because their representatives do not work on commission. According to Nesto's website, they care more about helping their customers get great rates than they do about lining their own pockets.
Neo Financial
Despite their name, Neo Financial is actually a technology company first and a financial company second. According to their website, they are a technology company that is working to build a better financial experience for all Canadians. They do this by offering a credit card with significant rewards as well as a savings account that offers a very competitive 1.30% APY in interest. This rate is about 130X higher than a traditional bank.
Shakepay
Shakepay advertises themselves as the easiest place for Canadians to buy and sell bitcoin. They stand behind this claim because they have served over 600,000 Canadians, helped transact over $3 billion worth of transactions, and can get you up and running in just 10 minutes. Another benefit of using their system is that they offer "customer service that cares" and claim that they will resolve any of your issues within a few hours regardless of the day of the week. They are based in Montreal.
Mogo
Mogo is a fintech platform that is aimed at millennials in order to get them better access to capital. They do this by providing short-term loans as well as prepaid credit cards. They currently have about 1,600,000 million users and have been praised by CNBC, The Financial Post, and the Globe. One of their coolest product offerings is a Visa credit card that pays your 2% cashback in bitcoin. This card is also advertised to help protect the planet by contributing to reducing carbon emissions.
Hardbacon
Hardbacon is a one-stop shop for all of your financial decisions and tools. They have all of the tools that you need to plan, budget, invest, and find the financial products that are the most beneficial for you. With all of the financial products on the market, it can be difficult to know where to get started. Hardbacon invested a lot and gives you access to different tools and allows you to compare car insurance, credit cards, savings accounts, brokers, mortgages, chequing accounts, and more. They also have online calculators that help you make smarter financial decisions on everything from paying off debt, planning for retirement, and how much life insurance you need. Additionally, they have extensive educational resources in the form of blogs, courses, and reviews.
Creditcard Genius
Founded just recently in 2017, Creditcard Genius instantly analyzes 126 different features of over 200 credit cards to instantly present you with the best option for you. You can input your preferred benefits when it comes to things like the style of rewards you earn, fees, interest rates, and more. Creditcard Genius makes it as simple as plugging in a few of your preferences and they'll spit out the best credit card option for you. They also leverage their community to help gather third-party feedback and have a total of 1,300 consumer reviews and 40,000 newsletter subscribers.
Coinberry
If you are looking for one of the best platforms to buy/sell digital assets (AKA cryptocurrencies) then Coinberry is one of the best platforms to check out. They allow their users to buy Bitcoin, Ethereum, Litecoin, XRP, Bitcoin Cash, Stellar, and crowd-favorite Dogecoin. They are insured by Lloyd's of London and also registered with FINTRAC as well as PIPEDA. Coinberry also boasts that they are the only digital asset platform that is trusted by Canadian municipalities.
Clearco (Formerly Clearbanc)
Clearco wants to make it easier for startup founders to get access to the capital, regardless of the stage that their company is in. So far, they've deployed over $2 billion to help fund over 4,500 businesses in 7 countries. They have also secured venture partnerships with several high-profile investors such as Gary Vaynerchuk, Chamath Palihapitiya, and Matt Salzburg. A few of the prominent businesses that Clearco has funded are Haus, Untuckit, and Farmgirl Flowers.
CalendarBudget
If you struggle to balance your checkbook then you might want to consider using CalendarBudget. For just $3.99 per month, CalendarBudget will help you organize your budget and stay on top of your financial goals and obligations. Since 2009, they have been helping consumers track spending, curb impulse buying, buy things with cash instead of a credit card, and pay bills on time. CalendarBudget also offers several resources for personal finance education including a blog and free video course on money management. They are a great resource for anyone interested in improving their finances.
Buckzy Payments
Buckzy is working to make it easier to send money across borders at any time of the day. As of Mid 2021, they allow you to send money instantly to any digital channel in 47 different countries. In a world that's becoming increasingly globalized and fast-paced, Buckzy is trying to get people access to their money faster. Another key benefit of using Buckzy to transfer money is that they will do it for you without charging a transaction fee.
Brim Financial
On their main page, Brim Financial claims that "the future of banking is now" and backs this up by providing a state-of-the-art credit card infrastructure and digital platform. They offer a range of business and consumer credit cards that all offer "buy now, pay later" functionality. They have three cards total called Brim, Brim World, and Brim World Elite that all have varying degrees of rewards and one of the cool features that Brim Financial offers is that you get free global wifi through any Boingo location.
Blockstream
Blockstream is one of the world leaders in cryptocurrencies products and has a suite of over 12 products to help traders, miners, and institutions. One of the coolest initiatives that they have going on is Blockstream Satellite. This network broadcasts the Bitcoin blockchain around the world 24/7 for free. Their mission is to create the financial infrastructure of the future and they believe that peer-to-peer, open-network finance holds the promise to change the world for the benefit of all.
Bench
If you run a small business then you might already be familiar with Bench. They offer bookkeeping and financial services for business owners who need help with their taxes/accounting. They have even implemented Bench Retro which is designed specifically for business owners who are over 2 years behind on their books. They launched in 2013 and have since grown to over 500 employees and a valuation of $53 million. Bench is geared towards helping entrepreneurs manage their books but wants to do much more than that. They claim that they're "here to help entrepreneurs understand what they want to do and where they want to go."
Intellimortgage
If you are on the hunt for a mortgage, Intellimortgage is one of the best tools to check out. They let you compare mortgage rates instantly between lenders, select the lowest rate, and apply. They also claim that you can save $1,000's by trusting them to secure the lowest mortgage rate for you. In particular, they claim that you'll save over $2,000 in broker fees and just under $5,000 in bank rates (on average). In total, Intellimortgage has helped its clients close over $1 billion worth of mortgages.
ZayZoon
If you own a small business then ZayZoon will allow your employees to get access to their paychecks on-demand. Instead of having to wait for a bi-weekly or twice a month paycheck, your employees could get paid every day for the work that they do. This is a huge benefit that will help your employees handle their own personal cash flow and boost employee retention for your business. Zayzoon is used by some of the world's biggest companies including Subway, McDonald's, and Dominos.
Zapper
Zapper lets you manage all of your Defi assets in one location. They make it incredibly simple to transfer assets over by simply connecting your existing wallets or plugging in a valid BTC or ETH address. In total, they have over $2 billion invested through their platform, are monitoring over 500,000 assets, and support 54 Defi platforms.
Wealthica
If you use a few different accounts to hold all of your financial assets then you might want to consider using Wealthica. Wealthica connects to each of your existing financial institutions and syncs daily so that you can see all of your assets in one place. This means that you can log in to their platform and get an immediate view of how your stocks, cryptocurrency, net worth, and other assets are all doing. Wealthica has racked up hundreds of positive reviews and has been mentioned in the Globe, the Toronto Star, Maple Money, and more.
Wave
Wave provides a few different types of financial software for entrepreneurs and small business owners. A few of the products that they offer can help you with accounting, invoicing, payments, and payroll. Their services all have different tiers of pricing: Accounting/invoicing are free to use, payments are pay-to-use, and payroll is a monthly fee.
Hubdoc
If you feel like you spend hours filing all of your paperwork then you might want to think about signing up for Hubdoc. Hubdoc will put all of your important financial documents in one secure online hub. Even better, they will automatically scan through your documents to gather any insights that you might need to know. Hubspot's process is incredibly simple. All you have to do is snap a picture of your documents and they'll automatically upload everything for you. By using Hubdoc, you could instantly put all of your receipts, bills, and statements online for easy filing and viewing.
Docoh
Docoh provides several tools that investors can use to get a leg up on the competition. They allow their users to pull up to twenty years of company filing data and also set up real-time news alerts. Their homepage provides an incredibly comprehensive view of the financial markets and gives investors a view into things like upcoming earnings, general news, press releases, and IPOs (Initial Public Offerings). Another cool feature that they give their users access to is the ability to quickly scroll through popular Reddit forums to see what people are talking about in real-time. Since Reddit investors have been known to move stock prices singlehandedly, this is a very valuable feature.
Flexiti Financial
If the name Flexiti Financial made you subconsciously think of the word "flexibility", that was probably intentional. Flexiti Financial offers a credit card that is designed to give users more flexibility than ever. They do this by providing a card that comes with 0% interest. This means that you can use your card to buy something now and then pay it off over the next few months in equal installments. Or, you could also use it like a regular credit card where you pay it off in full every month. The FlexitiCard is accepted at over 5,000 locations can make it incredibly easy to get the things that you want today and paying for it down the road.
Goldmoney
Goldmoney is the self-proclaimed "most trusted name in precious metals". However, due to the fact that they safeguard nearly $3 billion of assets for clients in 125 countries, they might have a point. Specifically, Goldmoney sells gold, silver, platinum, and palladium mainly in the form of bullion. Gold has long been viewed as one of the most reliable ways to store your wealth and is viewed as "insurance" for your money. A few of the other benefits of owning gold is that it can protect you from market downturns, hedge against inflation, and increase in value over time.
FundThrough
One of the biggest problems facing small businesses is cash flow. On average, small businesses need to wait 40 days in order to get paid by their customers. As a young and growing company, this is money that they desperately need to pay their bills, compensate employees, order more inventory, etc. FundThrough makes it easier for small businesses to get paid and claim that they cut the 40 day average waiting period by 97%. They do this by paying you in cash while you are waiting for your customers to pay. They then collect a small 2.5% fee once the invoice is paid. It's a little bit like setting up an early deposit, but for small businesses.
Firmex
Firmex acts like a virtual meeting room where you can securely swap important documents and move deals along. In a time when more business is being done online than ever, this is an incredibly valuable service. They open about 15,000 data rooms for clients every year, which is enough to make them the most trusted virtual data room in the country. Firmex is also known for the security that they offer to their clients, which is part of the reasons that they work with clients across ten different industries.
FlipGive
If you are sick of traditional fundraising methods (bake sales, car washes, etc.) then you will most likely be interested in FlipGive. FlipGive is a free team funding app that gives you cash back for things that your team is already buying. In this sense, they allow you to leverage your teams collective spending to raise money for whatever you need. Their service is free for teams to use and they make money by charging their retail partners a small fee.
FreshBooks
FreshBooks is accounting software that is operated by 2ndSite Inc. They offer an extensive array of services for freelancers, self-employed, businesses with contractors, and businesses with employees. In total, there are 13 different ways that they can help these parties stay on top of their businesses. So far, they have amassed 24 million users in 160 countries that ues their services. FreshBooks also claims that you can save 192 hours throughout the course of the year by using their service.
Instant Financial
As their name implies, Instant Financial wants to give employees instant access to their finances. Instant Financial gives employees instant access to their daily earned pay without taking a fee. This is good for employees because it improves their personal cash flow and puts money that they need in their pocket. It's also a valuable benefit for employers to offer because it can boost employee retention, increase job applicants, and improve motivation. Now that gig economy jobs have normalized paying employees every day, it might be difficult to not offer this perk.
Ledn
If the future of finance is with cryptocurrency (despite the present system being based on the traditional financial system), then Ledn acts like an intermediary between these two systems. They essentially allow you to hold your cryptocurrency assets while still using them to access products backed by dollars. For example, they offer bitcoin-backed loans as well as bitcoin savings accounts. They've been mentioned in plenty of major news publications like CNN, The Block, and Coindesk. They've also received investments from Coinbase, Kingsway Capital, and Hashed.
LowestRates.ca
As you might have guessed LowestRates compares the lowest interest rates in Canada and instantly gives you access to the best options. They allow you to compare rates for auto insurance, home insurance, mortgages, credit cards, and loans all for free. They know that the world's lenders are willing to pay to compete for borrowers' business and have designed their system so that they make money from the lenders, not the borrowers. They have over 75 total Canadian lenders that you can compare and claim to have millions of users saving money.
Nuvei
Nuvei just might be one of the best one-stop shops for your payment needs. They have a wide range of products including those for merchants, eCommerce, mobile, in-store, omnichannel, alternative payment, and cryptocurrency. They also have 470+ payment methods, global payment acceptance, currency conversions, and unified reporting. Regardless of what your needs are, there's a good chance that Nuvei can help you achieve your goals.
Payment Rails
Payment Rails is making it easier for your business to pay suppliers, freelancers, creators, artists, influencers, or pretty much whoever you need to. They operate in 220+ countries, support 135+ currencies, and claim that their system only takes about 30 minutes to operate. If you run a business that has a need to pay lots of different people, you can probably streamline the whole process by using Payment Rails. Additionally, for the tech-savvy, their platform can be used on Java, Python, Ruby, PHP, and C+.
Quandl
Quandl is the premier source for financial, economic, and alternative datasets. Their serve investment professionals as well as fintech users. They allow you to filter down through practically every asset class, data set, region, and publisher to instantly get access to information that you can use to make more informed investment decisions. Even if you are not an investment professional, Quandl may still be interested in paying you to use your data. If you have access to unique data sets then they will pay you for the privilege of selling it to their users.
Plooto
Plooto enables SMBs, accountants, and bookkeepers to automate and increase the speed in managing their domestic and international accounts payable and accounts receivable functions by offering a single platform that unifies payments, processes, control, and reporting to maximize their cash flow. Plooto offers various features, including getting paid by credit card, online check payments, ACH/EFT payments, recurring payments using pre-authorized debits (PADs) agreements, customizable approval workflow, and two-way sync integration with popular accounting systems QuickBooks and Xero to automate reconciliation.
Versa Pay
Receiving bills and paying them shouldn't be hard. If it was super easy to pay every bill that you got then most people would be much more likely to pay them all on time. This was Versa Pay's attitude when they set out to create their automated accounts receivable software. Their are eight different features to their platform that sets them apart from their competitors. A few of their features are multi-channel invoicing, online collaboration, and real time analytics.
RentMoola
In an age where money can be sent almost instantly through apps like PayPal, Cash App, or Venmo, the process of paying your rent through a check or bank transfer can feel a little archaic. This is the problem that RentMoola is trying to solve. RentMoola works with landlords or property managers by helping them offer tenants more ways to pay their rent. If you use the RentMoola system then your tenants will be able to pay their rent using a credit card, debit card, bank account, in-store cash, or a pre-authorized debit card. Their thinking is that making it easier for tenants to pay their rent will increase the likelihood that they will pay it on time.
Remitbee
Remitbee is an online money transfer company that takes pride in being Canadian (they list it among their reasons to work with them). A few of the other reasons why you should choose to send money through their platform are that they offer the best exchange rates, have a super intuitive platform, and allow you to send up to $500 completely fee-free. If you want to get started using their platform, it's a simply 5-step process to get started. You just create an account, verify your identity, choose who you want to send money to, choose a payment method, and let them handle the rest.
Procurify
According to Procurify, they're "the purchasing software that your team actually wants to use." By this, they mean that they've made their software as intuitive and simple to use as possible to reduce the headaches that normally come with paying for team events. A few of the features of using their platform are customizable approvals, real-time budget tracking, mobile requests/approval, and expense management. If you are worried about how Procurify might impact your existing accounting methods, they can integrate directly with QuickBooks and Netsuite to make sure everything runs seamlessly.
Wealthsimple
Wealthsimple provides tools for saving and investing to help you "get rich slowly". By using their automated investing software, you can invest your money across a range of different assets ( and slowly but consistently build your wealth over time. Wealthsimple protects your money by taking a very passive approach to investing. By this, we mean that they slowly and gradually invest your money into funds that track the overall return of the market. They don't touch it during the day so that it stays invested over the long run. A few of the accounts that you can set up with Wealthsimple are personal brokerage accounts, traditional IRAs, Roth IRAs, SEP IRA, joint accounts, or trusts. If you want to invest your money but would prefer that someone else takes the reigns then Wealthsimple is a great tool to check out.
Simplyk
If you are looking for the first 100% free suite of nonprofit fundraiser tools, Simplyk is a great place to start. They offer six tools in total including ticketing, 50/50s or raffles, donations, peer-to-peer campaigns, volunteering, and memberships. The best part of using their platform is that it's 100% and designed to give small organizations the same tools as large ones. They also claim that their sign up forms are 150% more effective than the industry average. They attribute this to the optimized experience of their forms on mobile. Once someone decides to move forward with a form, Simplyk partners with Stripe to help process any payments. One of the coolest parts of Simplyk is that they are trying to level the playing field for non-profits and give small organizations access to the same resources that big ones have.
Payfare
If you have ever worked in the gig economy and enjoyed the sensation of getting your money in the same day that you earned it, then, you may be familiar with Payfare. Payfare is a free digital banking app and payment card for workers so that they can get their earnings paid instantly. They already work with Lyft, Doordash, Uber, and UberEats. As the number of companies that operate in the gig economy continues to grow, Payfare will most likely continue to expand. Payfare provides a valuable service for gig workers because it allows them to get instant access to the funds that they need. This encourages workers to sign up for gig jobs because they know that they will be able to get money instantly and improve their personal cash flow. However, because instant pay is such a valuable perk for potential employees, Payfare is also valuable for the gig services that use it.
Payfirma
Payfirma is the self-proclaimed easiest way to accept payments. What sets them apart from other payment processors is the number of different ways that they can accept payments. While many companies specialize in one aspect (in-store, credit cards, online, etc.) Payfirma does a little bit of everything. They provide all of the software and hardware necessary to accept payments online, in store, at the office, or in the field. Even when it comes to one type of payment, they have multiple ways to set up the transaction. For example, if you want to accept credit card transactions, you can use Payfirma to set up the payment for online terminals, mobile, in person, recurring billing, integrations, ecommerce, or invoicing.
Canalyst
A combination of "Canada" and "analyst", Canalyst aims to help savvy investors by offering robust, fully-functioning equity tables. They have about 4,000 tables in total and these tables are designed to help investors uncover better investment opportunities in less time. They currently only have about 500 clients but all of them are institutional investors and hedge funds, family offices, and 8 of the top 10 asset managers. Canalyst works by instantly giving you access to working financial models that are downloadable via excel. One of the most interesting parts of these models is that they also come with historical data.
Drop
If you are an avid shopper then Drop can help you get rewarded for shopping at brands that you already love. They have racked up praise from the Wall Street Journal, Business Insider, and Forbes. One of the things that separates Drop from other "rewards for spending" options (like credit cards) is that Drop rewards can be redeemed directly with businesses. For example, you would be able to collect rewards for spending and then use these rewards at places like Amazon, Starbucks, or Walmart. Drop has about 3 million users and has a 4.5/5 star rating on the app store with almost 40,000 reviews.
AptPay
AptPay wants to be your go-to provider for cash disbursement needs. They support a range of different payment methods (debit cards, bank accounts, mobile wallets) as well as channels (online, mobile app, physical locations). They also allow you to send money anywhere in Canada or across the border to 150 different countries. AptPay wants to improve businesses around the world by improving the customer checkout experience. They're doing this by enabling faster payouts on a more secure ecosystem via a simple integration. What's also pretty impressive is that the founder, Vishnu Krisnarajah, escaped the civil war in Sri Lanka as an 18-year-old before coming to Canada. He got the idea for AptPay when he discovered the pain points of disbursing funds firsthand using the tools available on the market.
Relay Financial
If you are a small business owner then you might have long felt like an afterthought for major lenders. Most major lenders want to work with the biggest companies that they can find and lend as much money as possible. Due to this, small businesses can sometimes get left in the lurch. Relay Financial recognizes this and wants to change it by creating a bank that's purely focused on small businesses. They believe that banking is the nerve center for small businesses and want to do everything they can to enable growth, not inhibit it.
FrontFundr
FrontFundr is Canada's Leading equity crowdfunding platform. If you're not familiar with crowdfunding, it is a way of raising money that lets regular people (not just high-net-worth individuals) invest in startups and growing businesses. So far, FrontFundr has helped raise $70 million for businesses, has 25,000 members, and currently has 60+ campaigns. Whether you're an investor looking to park your money or a business owner looking to get capital, FrontFundr is a great place to check out.
Ratehub
On their website, Ratehub boldly claims "you can have it all. The best rate, the best online experience, and the best customer service." Considering the fact that they have 1.2 million monthly users, they must do a good job of backing this claim up. Ratehub is one of the top websites when it comes to comparing different lenders for mortgages, credit cards, banking, investing, or insurance. They do a great job of making it super simple to determine what you need and filter down your options to uncover the right choice.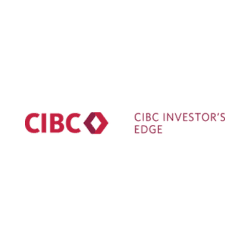 CIBC Investor's Edge
common.offerSelectedFields.transactionFeesPromotion:
$5.95 for students
$4.95 if more than 150 trades/quarter
Free online trading for young investors 18-24, $0 per online stock and ETF trade. No annual fees. No minimum balance required.
Get cash back when you open a new Investor's Edge account by applying at your local Banking Centre and transfer funds from outside CIBC to your new account to get cash back. Terms and conditions apply.
100 free trades and up to $4,500 cash back