The Case for Covered Call ETFs: Cash Flow in a Crappy Economy?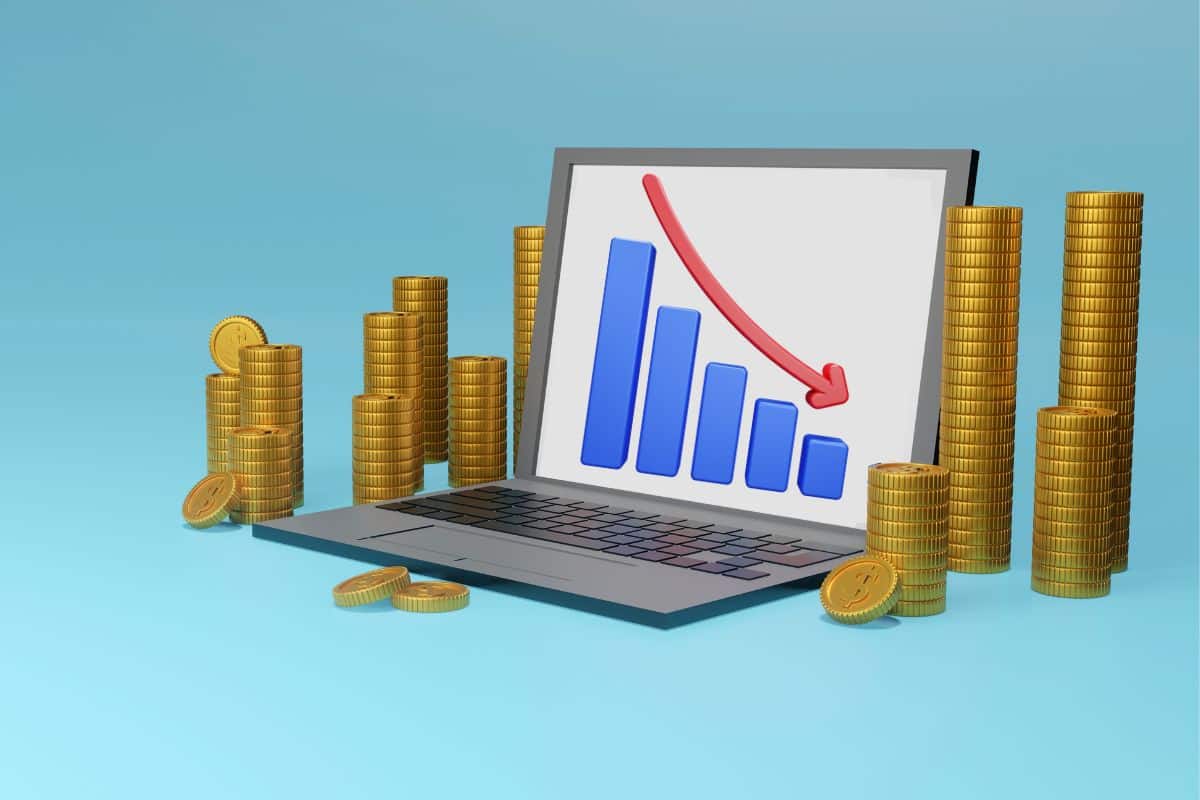 Sponsored by BMO Exchange Trade Funds
Ever wonder what you would have done differently with your money when you had the chance? Adriano Starinieri doesn't.
Adriano is a money influencer and YouTube content creator who started investing at a young age and has been hooked ever since. He's tried all sorts of investment vehicles, but he loves Covered Call ETFs the most because they generate passive income, especially when times are tough.
Whether you're brand new to investing or too scared to start, Adriano can make it make sense. And it's never too late to make smarter money moves, no matter what the market is doing.
Who is Adriano Starinieri?
His personal finance journey started way back at the very beginning. As the child of a working-class immigrant family, Adriano vividly remembers how hard his parents worked to provide for their three children. "We never went hungry, that's for sure. But I saw my parents struggle sometimes when it came to money."
So at a young age, Adriano started saving his allowance, selling stuff at school, and eventually getting his first job. From 15 on, he always had a summer and after-school job, saving his money to pay for things he enjoyed.
"I was always good at managing money and not spending all that I earned, even as a kid. I understood that money equals independence. That was the early stages of trying to pursue financial independence even before I knew it existed."
Since then, Adriano and his wife, Erica Villani, have created a successful YouTube channel with over 53,000 subscribers, scaled their Facebook community to over 13,000 members, and built a successful financial coaching business called Passive Income Investing.
Speculating is not investing
Adriano's first taste of investing began when he started helping his dad trade stocks online. "It was the only time in my life when I saw my dad have a bit of excitement. I now know this was not investing at all. It was speculating and my dad always lost money."
Instead of inheriting a bad habit, Adriano learned a valuable lesson in what-not-to-do. He didn't do much investing for himself until after he got married. It was at that point he and Erica realized their money should be working harder for them.
So they started with stock picking. But over time, Adriano and Erica realized that owning individual stocks is a lot of work. There's research to do, announcements to keep track of, and quarterly reports to study. Not to mention, most stock pickers don't beat the market. There had to be a better way.
"We were close to paying off the mortgage when I really started doing hardcore research to figure out a more passive, easy and foolproof way to invest. In short, I stopped speculating and actually became an investor."
And that's when Adriano and Erica discovered Covered Call ETFs.
Why Adriano is all-in on Covered Call ETFs
Because they tick all the boxes for income-oriented investors. Covered Call ETFs provide a tax-efficient way to earn passive income, especially during a bear market like what we're experiencing right now. That's because the way a Covered Called ETF is managed typically provides a higher, more consistent level of cash flow that can offset losses from falling stock prices during a downturn.

The downside? Covered Call ETFs aren't a great long-term strategy if your number #1 concern is total return because the market tends to go up more than it goes down. "A Covered Call ETF actually shines during a flat or down market, and underperforms during a strong bull market," he explains. But investing isn't only about numbers, it's also about mental health.
Another reason for the love affair?
Peace of mind. In Adriano and Erica's experience:

"We spent years hunting down ETFs and funds that have a high income, but also have a level of security. In our experience, these ETFs provide some of the most stable income you can ever get. Owning these ETFs during the 'bad times' helps you sleep better at night and not worry about the stock market and stock prices because your cash flow does not stop, and you cannot put a price tag on sleep and mental health."
But watch out for this…
According to Adriano, Covered Call ETFs are a great alternative to fixed-income assets, like a bond or a Guaranteed Investment Certificate (GIC). But they're primarily marketed to older investors because they've already built their wealth and now want to protect it and live off the income it generates.
"If maximizing your net worth over 10+ years is your top priority, they are probably not for you," he explains. "You are better off with Passive Index ETFs. But hey, if the stock market remains relatively flat for the next 10 years, then Covered Call ETFs have the potential to beat the Index ETFs."
Also, the fees tend to be higher for these particular ETFs, which is something to consider as well. Long-term, higher fees can really reduce your returns.
How it's going
Today, Adriano and Erica have since retired from their careers and live off the cash flow generated from their investments. "In our mid-30s we decided to go all in on Covered Call ETFs and other income-oriented funds, and the income we receive pays off all our expenses. It allowed us to retire early in our 30s. Again, you cannot put a price tag on that."
Now, instead of trading time for money, they curate investing content on their YouTube channel, where they share their personal portfolio with viewers and discuss their favourite funds and investing strategies.
You & Covered Call ETFs
Taking responsibility for your own financial literacy is the best thing you can do for your money and mental health. But if you're new to all this, it can be pretty intimidating. After all, they didn't teach us this stuff in school.
BMO ETFs has resources to help you learn exactly how Covered Calls work. Just visit www.etfmarketinsights.com and the Enhanced Income section of the website. You can also watch the recent ETF Market Insights episode on Income Enhancements for your Portfolio, which was hosted by none other than Adriano himself!
Covered Call ETF Products
BMO ETFs has more than 60% share of the Covered Call ETF market in Canada and is the largest options manager in Canada trading over 700,000 options contracts per month. With over $10B in assets under management across a range of strategies, BMO ETFs have you covered when it comes to these solutions.
The BMO Covered Call Strategy strikes a balance between generating income and participating in rising markets by writing options on only half of the portfolio. This approach provides exposure to the underlying portfolio with the potential for significantly less risk.

Distribution yield is not an indicator of overall performance yields will change from month to month based on market conditions and is not guaranteed.
Source – BMO Global Asset Management, Annualized distribution yield as at July 31, 2022. Please note yields will change from month to month based on market conditions as compared to an investment that generates an equivalent amount of interest income.
Disclaimers
Commissions, management fees and expenses all may be associated with investments in BMO ETFs and ETF Series of the BMO Mutual Funds. Please read the ETF facts or prospectus of the relevant BMO ETF or ETF Series before investing. The indicated rates of return are the historical compounded total returns including changes in share or unit value and the reinvestment of all dividends or distributions and do not take into account the sales, redemption, distribution, optional charges or income tax payable by the unitholder that would have reduced returns BMO ETFs and ETF Series are not guaranteed, their values change frequently and past performance may not be repeated.
For a summary of the risks of an investment in the BMO ETFs or ETF Series of the BMO Mutual Funds, please see the specific risks set out in the prospectus. BMO ETFs and ETF Series trade like stocks, fluctuate in market value and may trade at a discount to their net asset value, which may increase the risk of loss. Distributions are not guaranteed and are subject to change and/or elimination.
BMO ETFs are managed by BMO Asset Management Inc., which is an investment fund manager and a portfolio manager, and a separate legal entity from Bank of Montreal. ETF Series of the BMO Mutual Funds are managed by BMO Investments Inc., which is an investment fund manager and a separate legal entity from Bank of Montreal.
®/™Registered trademarks/trademark of Bank of Montreal, used under licence.
* Views expressed regarding a particular company, security, industry or market sector should not be considered an indication of trading intent of any investment funds managed by BMO Global Asset Management. Any reference to a particular company is for illustrative purposes only and should not be considered as investment advice or a recommendation to buy or sell nor should it be considered as an indication of how the portfolio of any investment fund managed by BMO Global Asset Management is or will be invested. This social media network is an independent organization and is not affiliated with BMO Global Asset Management.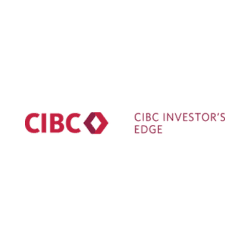 CIBC Investor's Edge
common.offerSelectedFields.transactionFeesPromotion:
$5.95 for students
$4.95 if more than 150 trades/quarter
Free online trading for young investors 18-24, $0 per online stock and ETF trade. No annual fees. No minimum balance required.
Get cash back when you open a new Investor's Edge account by applying at your local Banking Centre and transfer funds from outside CIBC to your new account to get cash back. Terms and conditions apply.
100 free trades and up to $4,500 cash back