This List of Canadian Dividend Stocks Will Help You Create a Tax-Free Passive Income Stream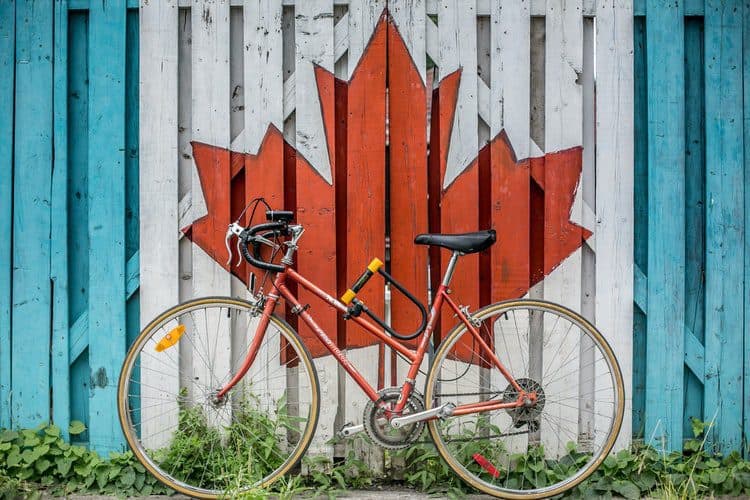 One of the most popular registered accounts for Canadians is the Tax-Free Savings Account (TFSA). This account was introduced back in 2009, for every Canadian resident over the age of 18. While any contributions towards the TFSA are not tax-deductible, any withdrawal in the form of capital gains, interests, and even dividends are exempt from Canada Revenue Agency taxes.
So, the TFSA is an ideal account to hold blue-chip dividend-paying Canadian stocks that will help you develop a steady stream of dividend income as well as benefit from long-term capital gains. The cumulative TFSA contribution room for Canadians stands at $75,500 in 2021. Here, we take a look at the top Canadian dividend stocks you can add to your TFSA portfolio and derive a steady stream of passive income exempt from CRA taxes.
Banking giants
Canada has several large banks that have generated massive wealth for long-term investors. These financial institutions have survived multiple economic cycles in the past and are fundamentally strong. A number of the Big Banks have operations in other countries allowing them to diversify their revenue base and lower overall risk.
In a low interest-rate environment banking companies will be able to offset falling profit margins by strong demand from retail and enterprise customers. Alternatively, when interest rates move higher banks will be able to enjoy higher margins which will offset a tepid demand environment.
The top Canadian banks with an attractive forward yield include:
Royal Bank of Canada

: 3.5%

Toronto-Dominion Bank

: 3.64%

Bank of Nova Scotia

:4.43%
Utility companies
If you aim to invest in a recession-proof sector it's difficult to look past the utility sector. People and companies will continue to pay their utility bills irrespective of the state of the economy. The utility sector is highly regulated allowing companies to produce a predictable stream of cash flow. These companies invest heavily in expanding their rate base which in turn allows them to increase cash flows and support consistent dividend increases.
The top Canadian utility companies with an attractive dividend yield are:
Canadian Utilities

: 5%

Emera Inc

: 4.5%

Fortis Inc

: 3.7%
Both Canadian Utilities and Fortis have managed to increase their dividend payouts for more than 45 consecutive years showcasing their resilient business model.
Pipeline companies
In the last year, companies part of the energy space were hammered as oil demand was negatively impacted amid the COVID-19 pandemic. However, pipeline companies generally have a contractual-based business model making them almost immune to commodity prices. A lot of pipeline companies have increased dividend payouts at a consistent rate and should be on the radar of Canadian dividend investors.
Here, we take a look at three pipeline stocks on the TSX that also have juicy dividend yields.
Enbridge

: 7.3%

TC Energy

: 5.7%

Pembina Pipeline

: 6.5%
Renewable energy
The transition towards clean energy solutions is all set to accelerate in the upcoming decade making renewable energy stocks an exciting bet. Companies part of the renewable energy space are expected to benefit from economies of scale driven by expansion projects at the global level. This is another industry that should not be impacted by economic peaks and troughs, thereby generating robust cash flows. The top Canadian dividend stocks part of the renewable energy space include:
TransAlta Renewables

: 4.9%

Algonquin Power & Utilities

: 4.52%

Capital Power

: 5.33%

Brookfield Renewable Partners

: 3.14%
Telecom stocks
Another industry that is fairly recession-proof is the telecom industry. The smartphone is an integral part of most individuals as is an internet connection. Telecom companies generally have a loyal base of customers that helps them increase the average revenue per user over a period of time.
Further, the constant disruption in the telecom space every few years makes it an exciting bet while providing investors access to the tech sector. The upcoming transition towards 5G technology will be a key driver of top-line growth for telecom stocks and the top Canadian companies here include:
Rogers Communications

: 3.24%

BCE Inc

: 5.9%

Telus

: 7%
Real Estate Investment Trusts
Real estate investment trusts or REITs can be considered as an alternate asset class. These instruments are similar to stocks and trade on the stock exchange as well. However, they provide investors with access to the real estate market which generally requires a substantial amount of capital.
REITs are companies that have a portfolio of cash generating real estate assets. These assets can be part of the retail, healthcare, residential, or even commercial sectors. REITs generally distribute a significant portion of their net income to shareholders in the form of dividends allowing them to enjoy generous returns.
Here, we look at three such REITs that you can add to your portfolio today.
Summit Industrial Income REIT

: 3.5%

Killam Apartment REIT

: 3.6%

Slate Grocery REIT

: 8.4%
The final takeaway
The above-mentioned Canadian dividend stocks will help you diversify your portfolio. In case you invest your maximum TFSA contribution room of $75,500 equally across these companies, you can generate $3,630 in annual dividend tax-free income.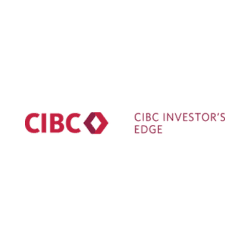 CIBC Investor's Edge
Transaction Fee Promotion:
$5.95 for students
$4.95 if more than 150 trades/quarter
Free online trading for young investors 18-24, $0 per online stock and ETF trade. No annual fees. No minimum balance required.
Get cash back when you open a new Investor's Edge account by applying at your local Banking Centre and transfer funds from outside CIBC to your new account to get cash back. Terms and conditions apply.
100 free trades and up to $4,500 cash back