Top Canadian Tech Stocks That Should Outperform the TSX in 2023 and Beyond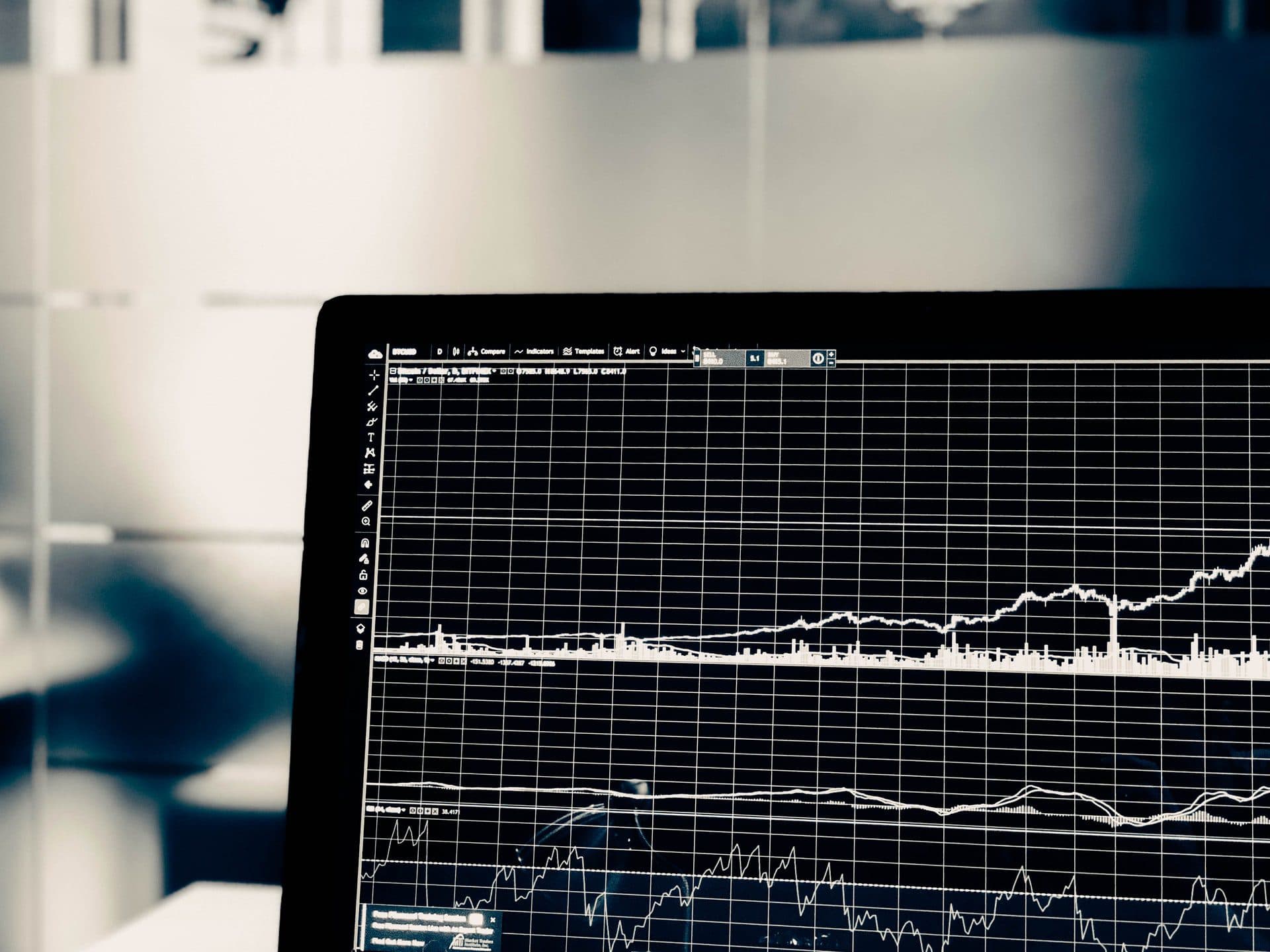 The technology sector continues to enthrall investors of all ages. Some investors view companies in the tech space as a high-risk investment as this industry thrives on disruption which may make a market leader today irrelevant tomorrow. For example, companies such as Nokia and BlackBerry led the mobile device market before the advent of smartphones. However, the entry of Apple and Samsung in the smartphone market wiped out their market share and drove their stocks lower at a rapid pace.
For others, tech stocks provide an opportunity to create massive wealth over time. Shares of Apple, Amazon, Netflix, Microsoft, and Alphabet have returned 975%, 1,750%, 1,420%, 841% and 786% respectively in the last decade. We can see technology stocks offer investors significant returns but also carry certain risks.
What are technology stocks?
Similar to any other industry, companies in the tech sector come in all sizes. You will find emerging start-ups as well as billion-dollar giants that are household names in this space. A technology company is one that is involved in the development and distribution of hardware and software products or services.
It is an exciting sector that is home to several emerging trends including artificial intelligence, blockchain, cloud computing, SaaS (software-as-a-service), machine learning, online streaming, e-commerce, and many more.
While tech stocks south of the border are popular all over the world, Canada-based companies are slowly carving a niche in the last few years.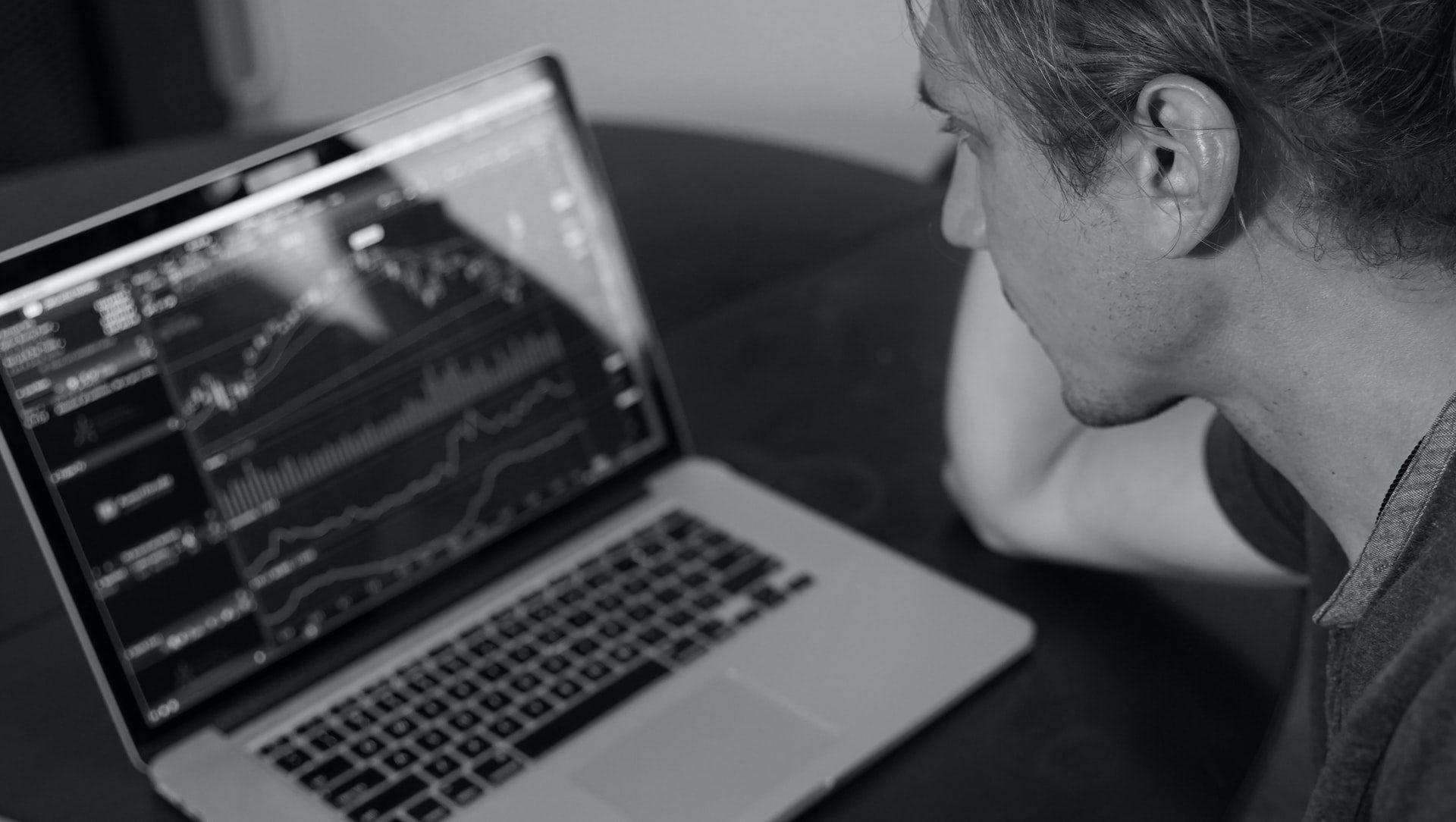 One way to invest in Canadian tech stocks is by purchasing ETFs such as the iShares S&P/TSX Capped Information Technology Index which gives you diversified exposure to the largest companies in the country. The ETF has been on an absolute tear and has returned close to 500% since May 2011.
On the other hand, you can also look to buy and hold shares of individual companies that have the potential to grow your wealth at a market-beating rate. An ideal tech stock is one that is part of a rapidly expanding addressable market allowing it to grow top-line and profitability at a fast clip.
Here, we take a look at a few Canadian tech stocks that should beat the overall market not just in 2021 but over the long-term as well.
Shopify
When you discuss tech stocks, it almost impossible to ignore Shopify which is also Canada's largest company in terms of market cap. Shopify stock went public back in 2015 and has since returned a staggering 4,920%.
The COVID-19 pandemic acted as a tailwind for e-commerce companies including Shopify helping it to increase its top-line by 86% year over year in 2020. This top-line growth accelerated in the March quarter, as Shopify sales were up 110% year over year at US$988.6 million. Comparatively, its earnings per share grew 11x to US$2.01 in Q1.
Shopify easily crushed Wall Street analyst expectations that forecast revenue at US$865 million and earnings at US$0.73 per share in the first quarter of 2021.
The e-commerce heavyweight reported an operating income of US$210.8 million, indicating an operating margin of a healthy 21%. As the company continues to reinvest in optimizing its supply chain processes and increase its customer and merchant base, investors can expect Shopify's stock price to outpace the broader markets going forward as well.
Lightspeed POS
Another Canadian tech company that is making noise for all the right reasons is Lightspeed POS. It provides a cloud-based SaaS (software-as-a-service) platform for SMEs (small and medium enterprises) in the retail and restaurant verticals. The Lightspeed platform allows enterprises to manage operations, accept payments as well as increase customer engagement.
Its solutions include point-of-sale, order and loyalty management, as well as back-end operations management such as reporting and analytics.
Lightspeed has managed to grow its top-line from US$57 million in fiscal 2018, to US$77.4 million in 2019, and US$120 million in 2021. Analysts expect sales to grow to US$210 million in 2022 and US$361 million in 2023. We can see why Lightspeed stock continues to trade at a premium considering its market cap is over $11 billion.
Lightspeed has expanded its product portfolio over the years and has a wide base of customers across geographies. Further, its subscription-based business model makes this company almost recession-proof.
Constellation Software
One of the most popular tech stocks in Canada, Constellation Software has created massive wealth for long-term investors. The stock has returned over 13,000% since its IPO back in 2006 which means a $1,000 investment in Constellation Software just after it went public would be worth close to $135,000 today.
Constellation Software has an acquisition-based business model. It primarily acquires, manages, and builds market-leading software businesses that develop mission-critical software solutions that address specific industry needs. Constellation has over 100,000 customers across the public and private sectors and it benefits from a high retention rate due to the type of services it provides.
Constellation Software focuses on acquiring companies that are profitable and growing top-line at a steady pace. This has allowed the company to grow its earnings at an annual rate of 17% in the last five years. Now, analysts expect Constellation's earnings to grow at a CAGR of 25% in the next five years.
Kinaxis
Another cloud-based SaaS company that makes the list is Kinaxis, which provides subscription software for supply chain operations. Its flagship product is RapidResponse that helps enterprises in demand planning, supply planning, inventory management, sales and operations planning, and control center services.
Kinaxis also provides maintenance and support services for its software products and serves customers across sectors including electronics, aerospace and defense, life sciences, automotive, healthcare, and consumer products.
Kinaxis stock is trading at a market cap of $4.2 billion and the company has grown its revenue from $150 million in fiscal 2018 to $224 million in fiscal 2020. While Bay Street expects sales to grow by 10% to $246 million in 2021, top-line growth is forecast to accelerate to 28.3% to $315 million in 2022. In 2020, subscription sales for Kinaxis accounted for 66% of total sales.
Kinaxis has forecast its total addressable market to grow from $3.8 billion in 2017 to $10.5 billion in 2022, allowing it enough room to keep growing sales in 2021 and beyond.
OpenText
Another popular canadian tech stock on the TSX, Open Text Corp has returned 355% in the last 10 years. Open Text delivers a cloud-based information management platform and expanded cloud capabilities to help companies unlock their information advantage.
It is a market leader in content services, business network, and cybersecurity verticals. The company claims its durable business model drives its strategic focus thereby creating value for shareholders. Over the years, OpenText has successfully managed to increase recurring revenue as a percentage of total sales, resulting in stable cash flows. In the fiscal second quarter of 2021, annual recurring revenue accounted for 80% of total revenue.
Open Text sales were up 11% year over year in Q2 at $855.6 million while cloud services and subscription revenue soared by 41% to $351 million. The company generated $275 million in free cash flow and reported a record adjusted EBITDA of $361 million.
Nuvei
Nuvei is the second fintech company on this list. The company went public in September 2020 and has already doubled in market cap since its IPO. Nuvei provides technology and business intelligence services to its merchants all over the globe.
The Nuvei platform is equipped with real-time smart routing technology and automatically detects the customer's geo-location as it displays the relevant language and currency payment options. Its cloud-based dashboard provides real-time access to transaction metrics and other business intelligence information.
While Lightspeed is still grappling with losses, Nuvei is already profitable and growing the bottom-line at an enviable rate. Nuvei sales rose from $150 million in 2018 to $375 million in 2020. Comparatively, its operating income has grown from just $329,000 to $72 million in this period.
CGI Inc.
CGI and its subsidiaries provide information technology and business process services in Canada, Europe, Australia, the U.S., the U.K., and the Asia-Pacific regions. These services include the management of IT and business outsourcing, systems integration and consulting, as well as software solutions selling activities.
CGI also offers application development, integration and maintenance, testing, and modernization services. It serves clients operating in several sectors that include government, financial services, healthcare, utility, communication, energy, manufacturing, and retail.
In the March quarter, CGI reported sales of $3.1 billion and the company's CEO George Schindler said, "The rising client demand we noted last quarter increased considerably during Q2, as demonstrated in our bookings, which were up over $1 billion compared to the same quarter last year."
He added, "Demand for new digital and modernization projects was robust across nearly every geography and industry sector, particularly in retail and consumer services, financial services and government."
CGI stock is up over 400% in the last decade and is one of the large-cap stocks in Canada that you can look to add to your portfolio.
Docebo
Docebo is also a recent IPO that operates in the enterprise-focused e-learning vertical. The company was founded in 2005 and since then it has seen a significant shift in the way enterprises approach e-learning solutions that are now a core part of a company's strategy.
Docebo first launched as an open-source model that was integrated with the client's server. It has now made the transition to a cloud-based SaaS model that is offered to customers. It was one of the first companies to introduce artificial intelligence into the e-learning market, giving Docebo a distinct competitive advantage.
Docebo has grown its revenue from US$27 million in 2018 to US$63 million in 2021. Analysts expect the company's sales to reach US$93 million in 2021 and US$126 million in 2022, making it one of the top growth stocks to watch out for on the TSX.
Further, subscription sales in Q4 accounted for 89% of total revenue and rose 89% year over year. Docebo ended 2020 with a customer base of 2,179 compared to just 1,725 at the end of December 2019.
Dye & Durham
The final stock on the list is Dye & Durham, a company that provides cloud-based software and technology solutions that aims to improve efficiency and increase productivity for legal and business professionals. Dye & Durham has operations in Canada, the U.K, Ireland, and Australia and claims to have a "blue-chip customer base" including law firms, governments, and financial service institutions.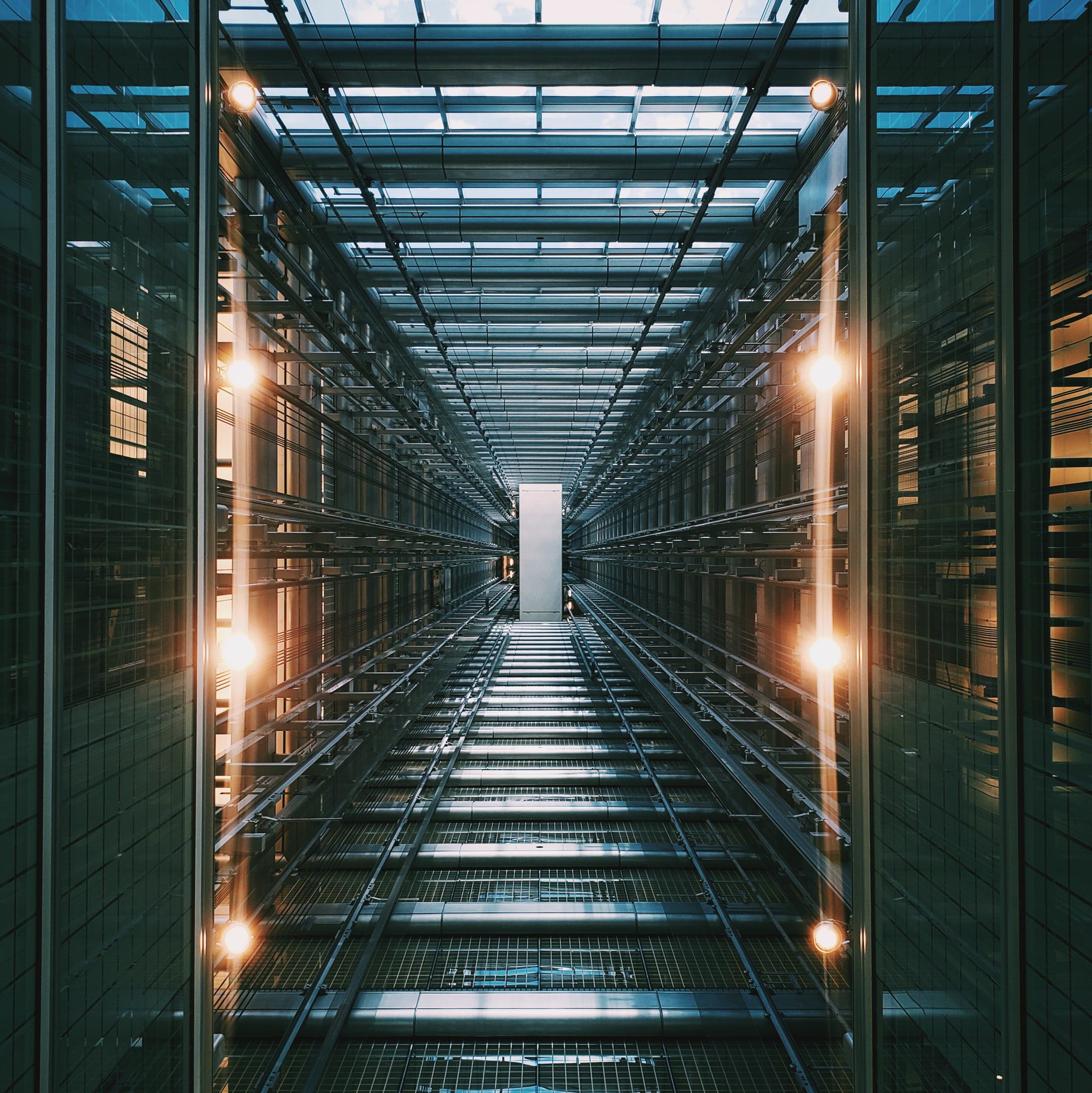 Dye & Durham deployed $860 million to acquire six companies which have helped it to expand its customer base to over 50,000 customers, up from just 25,000 in June 2020. In the December quarter, Dye and Durham almost doubled sales to $33.7 million while EBITDA also rose by a healthy 96% to $17.1 million.
Analysts expect the company to grow sales by 169% to $176 million in fiscal 2021 and by 110% to $371 million in fiscal 2022. This stellar growth in revenue will allow the company to improve its profit margins as well. Bay Street forecasts Dye & Durham to report earnings of $1.02 per share in fiscal 2022, up from a loss per share of $0.26 in 2020.
The bottom line
Most of the tech stocks mentioned in the list have a subscription-based business model which will help them generate stable revenue across business cycles. A majority of the companies are also profitable and improving their bottom-line at a rapid rate, making them ideal bets for your growth portfolio.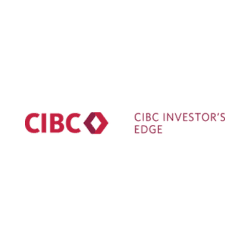 CIBC Investor's Edge
common.offerSelectedFields.transactionFeesPromotion:
$5.95 for students
$4.95 if more than 150 trades/quarter
Free online trading for young investors 18-24, $0 per online stock and ETF trade. No annual fees. No minimum balance required.
Get cash back when you open a new Investor's Edge account by applying at your local Banking Centre and transfer funds from outside CIBC to your new account to get cash back. Terms and conditions apply.
100 free trades and up to $4,500 cash back