Free Trading: The 5 Best Zero-Commission Brokers in Canada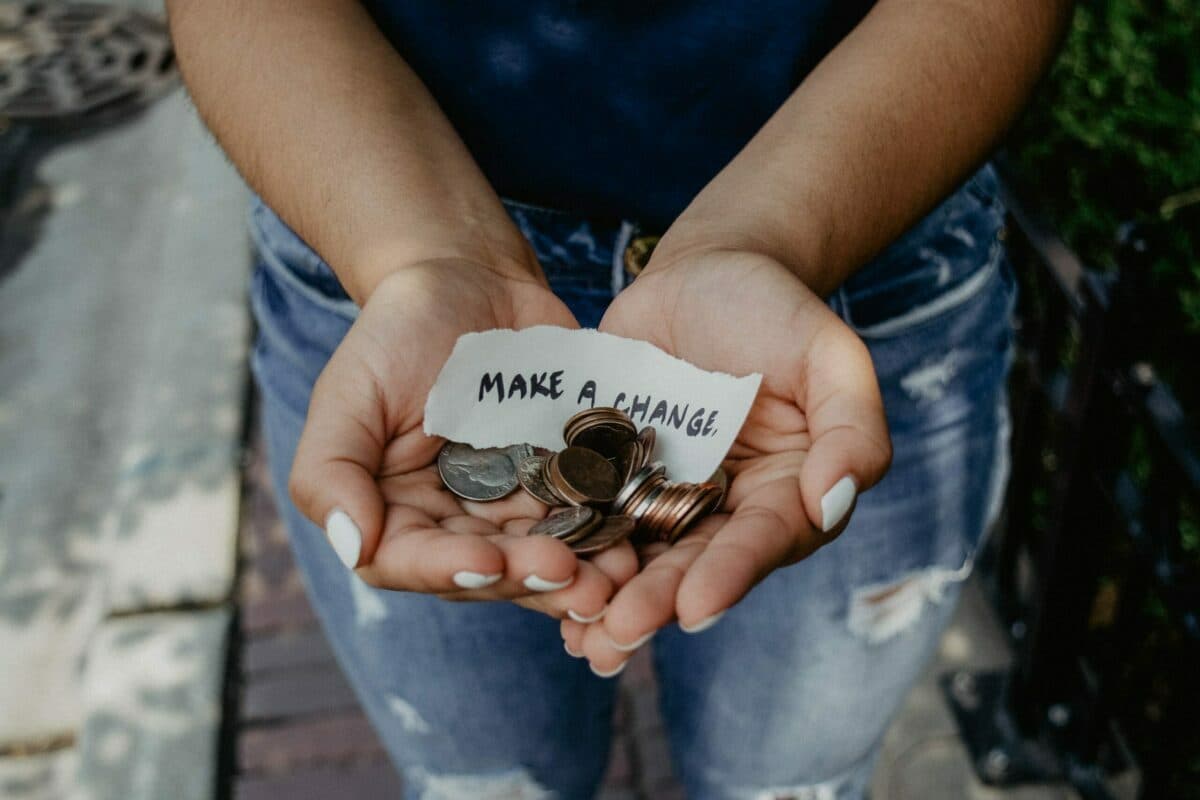 Free trading is finally here, and it's not exclusive to one particular broker. Canadian fintech, Mogo, announced its partnership with CI Investment Services Inc. to offer Canadians zero-commission trades. It is the second app and fourth financial service in Canada to take the leap. Why did they do it? To make investing more accessible to Canadians.
Why should you care? Because if you want to grow your wealth and achieve financial independence, you need to invest. But until recently, pricey trading fees have prevented too many Canadians from entering the market.
Canadian fintechs, and even some of Canada's big banks, are bridging the gap. Let's take a look at who offers free trading in Canada, and things to consider before you hit that buy button.
| | |
| --- | --- |
| Brokerage | Best For |
| Wealthsimple Trade | Canadian-listed stocks & ETFs |
| Desjardins Online Brokerage (Disnat) | French Canadians |
| National Bank Direct Brokerage | Traditional Investors |
| TD Easy Trade | New Investors |
| Mogo Trade | Climate Action & No FX Fees |
At a Glance: 5 Best free trading platforms & why
Wealthsimple Trade: Best Free Trading Platform for ETFs & Canadian Stocks
[Offer productType="BrokerageAccount" api_id="5f53d2134d1911503113cafa"]
Wealthsimple Trade was the first investing platform in Canada to offer zero-commission trades on stocks and ETFs when it launched its trading app in 2019. It quickly planted itself in the hearts of young Canadian self-directed investors and remains the #1 trading app in Canada.
They continue to offer unlimited, free trading for Canadian-listed equities and ETFs, and there are no investment minimums. However, US-listed stocks are subject to a currency exchange fee of 1.5% if you have less than $100,000 in assets under management.
Wealthsimple began as a low-fee robo-advisor but soon evolved into one of Canada's most prolific fintech companies. They started with cutting-edge financial technology that used state-of-the-art software to craft a diversified ETF portfolio based on your risk appetite. But they didn't stop there.
For the more experienced, hands-on investor, they launched Wealthsimple Trade. Soon after came Wealthsimple Crypto, the first federally regulated crypto trading platform in Canada. Today, they offer Wealthsimple Cash, a very high-interest money account and Canada's answer to Venmo, as well as Wealthsimple Tax, an easy-to-use and low-cost tax filing service.
Furthermore, Wealthsimple is on a mission to empower Canadians to take total control of their money. On their website, you'll find extensive financial education resources that demystify all things money from investing to budgeting. They even have an extensive video series, called Investing Masterclass, that deconstructs intimidating investing principles into bite-sized, easy-to-understand pieces. Wealthsimple doesn't just make investing accessible with free trading, they make sure you know what you're doing before you even get started.
Desjardins Online Brokerage (Disnat): Best Free Trading Platform for French Canadians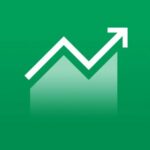 Non-bank fintechs aren't the only ones fueling change. Desjardins Group is the largest group of credit unions in Canada, which are called caisse populaires in Quebec. The Desjardins Online Brokerage, called Disnat, is the only other financial institution-owned trading platform to offer zero-commission trades on equities and ETFs.
Currently, free trading is offered through the Disnat Classic platform, designed especially for novice investors with a user-friendly interface and easy-to-use research tools. And since this broker is Quebec-based, you can deal with them entirely in French.
While equities and ETFs are free to trade, options are technically zero commission but do cost $1.25 per contract. Most mutual funds are free to trade as well but conditions apply. If you are between the ages of 18 and 30, certain costs like inactivity and administration fees are waived if other criteria are met. However, the minimum investment amount to get started is $1,000, which can be prohibitive if you are brand new and don't have a lot of cash on hand.
Credit unions differ from banks because they are collectively owned by their membership rather than private shareholders and are regulated at the provincial level. When you open an account with a credit union, you become part-owner and share in the profits. Historically, credit unions have been the first to implement new financial technology and initiate change.
Credit unions are often ahead of the curve. They were the first to offer Canadians debit cards, online banking, and creative lending solutions like Home Equity Lines of Credit called the HELOC. They are also committed to social change, reinvesting their profits into the local community at five times the rate of traditional banks. And they were the first to lend to women without a male co-signer, a huge leap forward in women's rights and their financial independence.
National Bank Direct Brokerage: Best Free Trading Platform for Traditional Investors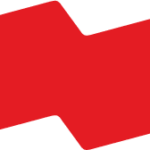 Not to be outdone, National Bank rocked the finance world when it announced the launch of zero commission trades on the National Bank Direct Brokerage platform. It was the first bank-owned brokerage to do this. In August of 2021, National Bank Direct Brokerage stopped charging a commission on equities trades, which are stocks and shares, as well as Exchange-Traded Funds (ETFs).
Historically, legacy banks have been slow to change, but National Bank recognized a serious disconnect. Status-quo financial services just weren't meeting the needs spurred by a dramatically changing economy. Millions of Canadians were left feeling like the system was rigged against them. By eliminating trading fees, National Bank has shown Canadians it is with them, not against them.
When you open a National Bank Direct Brokerage account, you'll get access to zero commission trades on Canadian and US Stocks, ETFs, Options, and Debentures which are a type of bond. While Options are commission-free, they do cost $1.25 per contract. They also offer zero-commission trading on most mutual funds, but conditions apply. There are no minimums on stock trades. Your trade account comes with an annual $100 administration fee, but that's waived if certain conditions are met.
TD Easy Trade: Best For Young & New Investors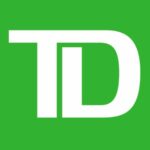 Keeping pace with the competition, TD is the second bank-owned online brokerage to move towards free trading. In January 2022, TD announced the launch of TD Easy Trade, an enhanced version of the former TD Goal Assist, to make investing accessible to anyone, regardless of budget or experience level – but it's designed to cater to younger investors.
With TD Easy Trade, new DIY investors can grow their wealth with confidence. The goal is to reduce some of the barriers that exist between Canadians and the stock market with a more intuitive, beginner-friendly app interface and commission-free trades on stocks, ETFs, and mutual funds.
With TD Easy Trade, you still enjoy the same unlimited free trades on TD ETFs and one-click ETF portfolios the old app had to offer. But the new app now also includes 50 free stock trades per year, a U.S. dollar account to help curtail conversion fees on U.S. stock trades, up-to-the-minute quotes and market data, as well as access to licensed investment professionals for additional support.
TD Easy Trade even includes extensive educational material, like live masterclasses and webinars, and the ability to create a customized investing plan to meet any goal. They don't just bring the market to you, they set you up for success with all the resources you need to get started.
And with no account minimums, TD Easy Trade gives Canadians even more control of their money. As the move towards self-directed investing gains momentum, low-cost brokerages help put wealth back where it belongs – in the hands of the people who earned it.
Mogo Trade: Best Free Trading Platform for Climate-Conscious Investors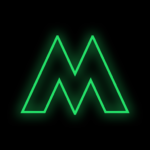 Finally available to investors in every province, the Mogo Trade app is live and ready to go. Best known for private lending, money management, and crypto rewards, Mogo has since pivoted to focus on its lending and investing services. The new Mogo Trade platform is mobile-only, which means you can use it on a smart device and not a traditional desktop computer.
However, that's a small price to pay for free trading of stocks and ETFs. There are virtually no fees since Mogo does not charge any commissions, foreign exchange fees, account fees, or premium subscription fees. Instead, they make their money by earning interest on the uninvested balance in your account.
But instead of pocketing all that interest for themselves and private shareholders, Mogo uses a portion of it to plant a tree for every trade executed on their platform. If environmental sustainability is important to you, this free trading app is the only one to offer zero-carbon investing.
Is Free Trading in Canada Really Free?
There is nothing perfect under the sun. Financial tools are no exception. While your trades might be free, there are other costs to consider:
You still pay for your trades
With more brokerages moving to zero-commission trading, how do they make their money? One of the less transparent ways brokerages profit from your trade is through something called the spread.
The spread is the difference between the price at which they buy the asset and the price at which they sell it to investors. You almost never pay the true market value thanks to the spread.
That's because the brokerage sells it to you at a slightly higher price than they paid for it, and buys it back at a slightly lower price than the true market value when you sell it.
Other Considerations About Zero-Commission Trades in Canada
There are other, less obvious drawbacks to consider when it comes to zero-commission trading. It can influence your trading behaviour in ways that affect more than just your portfolio.
Day trading comes with tax implications that some novice investors may not be aware of. Every time you realize a gain, such as when you sell an asset for a profit, that trade is subject to investment-related tax.
The more trades you make that generate a profit, the more tax you have to pay. While free trading is a huge win for Canadian investors, make sure you understand the tax implications of frequent, short-term trades and explore ways to pay less tax.
Also, day trading does not actually help the economy. When you day trade, or swing trade, you're making a quick profit rather than investing in companies you believe in. Investing long-term helps businesses grow, create jobs, and add value to their local economy and the greater Canadian economy as well. That's not to discount how growing your own wealth has a positive ripple effect, but it is something to consider before you engage in frequent trades.
Do You Get What You Pay For?
The short answer is yes. National Bank and Disnat both offer a lot more than a simple, bare interface. They also offer clients research tools and education. Wealthsimple offers financial education as well as its award-winning robo-advisor technology but lacks the common tools and resources provided by traditional brokerages.
That said, zero-commission trading does not mean bare-bones service. It means that investors who feel excluded or hesitant to take on so many fees can now confidently invest their money.
FAQs About the Best Free Trading Brokerages in Canada
How do zero-commission brokers make money?
Canadian zero-commission brokers generate revenue in various ways other than direct trading commissions. These include charging fees for services such as currency conversion on trades in foreign currencies (like Wealthsimple Trade), earning interest on uninvested cash in client accounts (like Mogo Trade), imposing fees for account transfers or maintenance, offering premium features or subscriptions, and earning returns from lending out securities. Additionally, while less common due to regulatory differences, some may indirectly benefit from order routing practices called Payment For Order Flow (PFOF). Brokers can also profit from interest charged on margin loans to clients who trade on leverage.
What is zero-commission trading?
Zero-commission trading is the ability to buy and sell stocks, ETFs, and other securities without being charged a direct commission by the brokerage for each trade. This model makes investing more accessible to Canadians by lowering the cost barrier to entry and encouraging more frequent trading by retail investors.