The 10 best loan comparison sites in Canada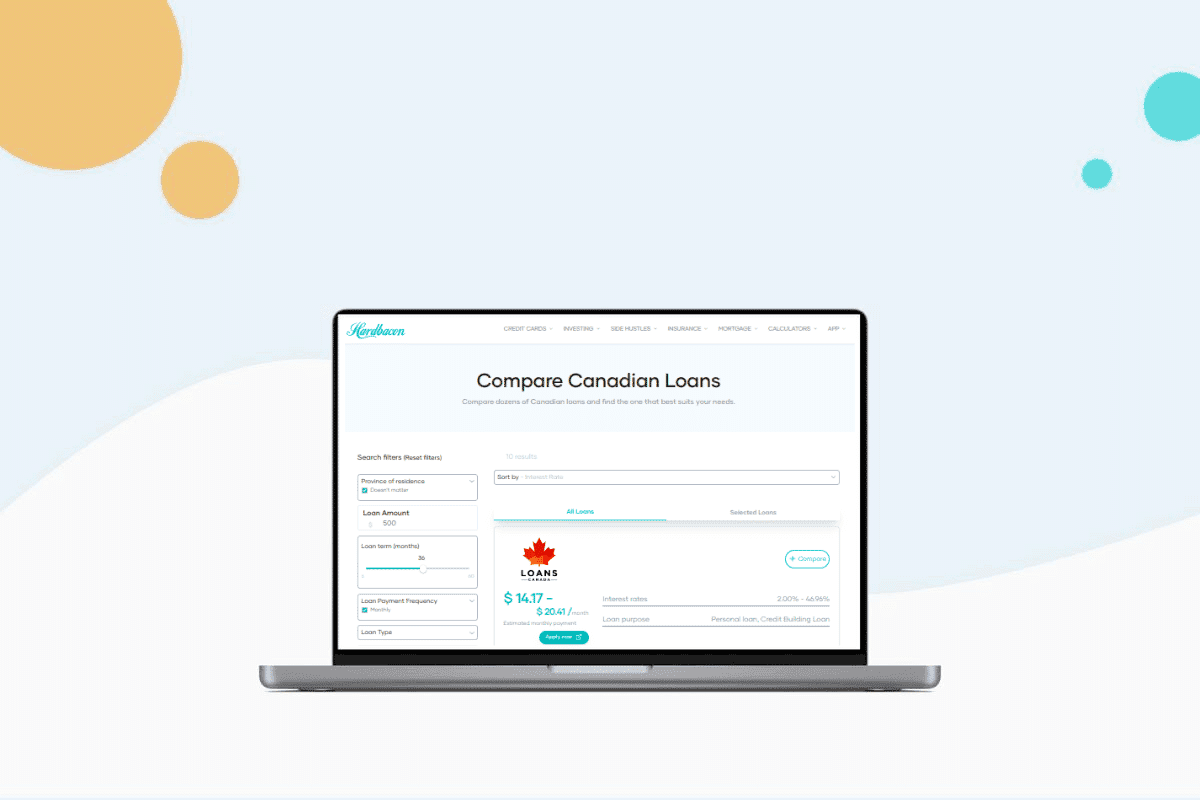 Okay, you know you need to borrow money and you get that awful pit in your stomach. Take a deep breath. Securing and managing a loan well can ease your financial stress– if you do it right.
How do you know who to trust for this leap of faith? Well, you must overcome your fear and look around for the best option to tap into funds without losing your shirt. Next up, you will want to research and compare various lenders so you get the best deal possible.
Fortunately, loan comparison sites can save you time and brain strain. In this article, we'll shop around the 10 best loan comparison sites in Canada. After that, you can follow this guide to find the best fit for you.
Why use a loan comparison site?
Even if you have a good handle on what you need, sifting through multiple options can overwhelm you. These sites serve as a valuable tool to help compare loan rates, terms and conditions from multiple lenders at once.
Save time and effort
Instead of scouring the internet and manually comparing lenders, a loan comparison site simplifies the process. It consolidates all the information you need into one convenient location. Simply enter your loan criteria and let the site do the work for you.
For starters, this saves you time and trouble. Even better, it ensures that you don't miss out on any potential lenders or loan options you may have overlooked. With so many choices out there, you could easily skip the best one while doing the research on your own.
Find the best rates and terms
Loan comparison sites allow you to quickly and easily look at rates and terms from multiple lenders. This saves you money in the long run, as you identify lower interest rates, more favorable terms and better repayment options.
Additionally, loan comparison sites often provide you with helpful tools and resources, such as loan calculators and repayment schedules. These insights help you make informed decisions about your loan.
Access to a wide range of lenders
Loan comparison sites provide you with access to a wide range of lenders you may not otherwise consider. This can widen your loan options and help you find a lender who best suits your needs.
Furthermore, loan comparison sites often have partnerships with reputable lenders. As a result, this can give you peace of mind knowing that you will work with a trustworthy institution. Of course, beware of alternative lenders whose offers seem beyond belief so you don't get in over your head.
Overall, using a loan comparison site can simplify the first step in the loan research process. So why not give it a try?
Factors to consider when choosing a loan comparison site
Each potential borrower faces their own unique financial situation. Therefore, not every site will fit your criteria. So, how do you know which one to trust?
When selecting a site to use, consider the following factors:
Ease of use
The site you choose should make it easy to navigate with a user-friendly design. You don't want to waste time trying to figure out how to tap into the site itself.
For example, some loan comparison sites have a simple, streamlined interface with side-by-side comparisons. Others may make it harder to find the information you need due to clutter or complex dropdown menus.
Range of loan options
Look for a site that provides a wide scope of loan options to choose from. This will give you more flexibility in finding a lender that meets your particular needs.
For instance, some loan comparison sites may only offer a limited selection of loan types, such as personal loans or student loans. Others may offer a broader range of options, including private lenders, home equity loans, auto loans and business loans.
Customer reviews and ratings
Take customer reviews and ratings into account when selecting a site. A site with a high customer satisfaction rating can indicate that people trust it to provide helpful information.
Reading customer reviews can also give you valuable insights into the loan application process. Don't you want to know how long it takes to receive loan offers or for lenders to respond to customer inquiries?
Privacy and security
Above all, a site must take measures to protect your personal information. Check for SSL encryption and other security measures to protect your data.
The top loan comparison sites may also offer additional privacy features. Watch for options to apply for loans anonymously or to opt out of receiving marketing emails from lenders. That can also boost your confidence in its operations.
By taking these factors into consideration, you can choose a loan comparison site that meets your needs and helps you find the best loan options available.
Top 10 loan comparison sites in Canada
Now that you know what to look for, let's begin the hunt for the right site for you. With so many options available, it can feel overwhelming to choose the right lender. These 10 best loan comparison sites in Canada can help you find the best rate for your needs:
1. Hardbacon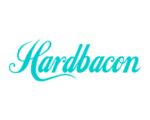 If you haven't borrowed much before, or didn't do it well, we can help guide you through the process. Hardbacon's loan site's range of interest calculators and helpful tips set the tone before you begin the next steps. This helps as you review the list that arises from your search through personal loans, payday loans and lines of credit.
Next, set your terms, credit score and monthly income. We'll even sort it by interest rate for you so you can start applying right away.
2. Smarter Loans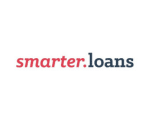 Smarter.Loans allows you to pre-apply or simply shop around for a variety of loans. You can search for personal loans or ones for business or an array of purchases, such as a boat.
It surfaces options from more than 80 brands for a variety of products. Smarter.Loans offers to help Canadians make smarter financial decisions by educating them about Canada's most innovative financial products. From there, it connects you with Canada's top financial companies safely, fast and conveniently.
3. Loans Canada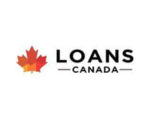 Loans Canada gives you the choice to check your credit score on its site before beginning your research. It allows you to borrow up to $50,000. Its series of guides look into complex situations, like e-transfer payday loans and Child Tax Benefit Loans.
If you've had trouble getting credit before, Loans Canada has a menu of options for debt consolidation, bad credit, cosigners, no-bank verifications, no-credit check loans, no-employment verification loans and private lending. You can also explore Employment Insurance Loans.
4. Borrowell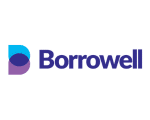 Borrowell also offers credit scores and credit reports for free but charges for other services. For example, its Credit Builder service costs $10 to $50 per month to create a payment history and credit mix report.
On the plus side, it works with Equifax, Canada's largest credit bureau, and promises to generate lists in less than three minutes. Its AI-powered credit coach, Molly, shares her personalized tips to try to improve your credit. Borrowell's recommendation engine analyzes your unique credit profile to deliver personalized advice.
5. Car Loans Canada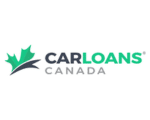 Obviously, car loans drive much of the lending business, so this site focuses on this area. Car Loans Canada works out your credit score, your current car's value and pulls credit information.
It begins with a budget review for financial eligibility and rates that fits into your life. Next, you explore vehicle options to narrow down your top choices. Finally, you test drive cars and complete your loan details based on that choice. It lists Partners with Sonnet Insurance and Equifax as its main partners.
6. LoanConnect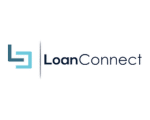 This site invites prospective borrowers to search Canada's lenders and to customize your loan regardless of your credit score. It claims you can get pre-approved for up to $50,000 within five minutes and see funds in your bank account the same day.
However, LoanConnect's site scrolls quickly so you have to read details fast! Terms range from six months to five years with rates as low as 6.99%. This includes unsecured personal or installment loans. You begin by reading its menu of qualified credit options.
7. LendingArch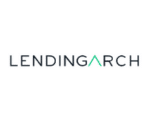 Lending Arch arose out of frustration with the lending market in Canada. It offers to help millions of "high risk" Canadians who find themselves rejected from receiving funds they need. It offers debt consolidation and quick cash as its main menu items.
Like LoanConnect, it focuses on working fast so you can see if you qualify for loans in minutes. Whether you seek a car loan, personal loan or mortgage refinancing, it aims to match you with a lender who can help.
8. LowestRates.ca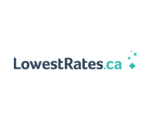 Lowestrates.ca prides itself on its high levels of encryption for your security. It also only sends your application details to a lender you match up with that company. Funds typically flow within 24 hours.
It sources loan options from more than 50 suppliers for a range of products: mortgages, car loans, credit cards, life insurance and home coverage. According to Lowestrates.ca terms, your monthly payments stay consistent and you can pay off your loan at any time.
9. WOWA.ca
This "personal finance encyclopedia" walks you through the pros and cons of various types of loans. These include 14 options in its dropdown menu for Loans, which sits under Savings in a list of 20 different ways to borrow.
The site offers lots of tables and fact boxes, but buries its input boxes where you get started with your own situation. WOWA.ca offers loans for home renovations, constructions, home equity lines of credit and every other scenario that jumps to mind. If you like lots of bright colours, this site will suit you well.
10. Ratehub.ca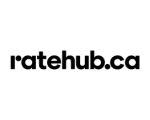 This mortgage brokerage (formerly known as CanWise Financial) aims to deliver the best mortgage experience from A to Z. It begins with an online search, then moves onto education, rate comparison, an online application and offline service.
Ratehub.ca's streamlined site gets you to assess your needs and compares personalized rates from Canada's top banks and lenders. Next, you choose the best rate, apply online and book a phone appointment with a mortgage broker. Finally, the deal closes when you upload your documents and turn it all over to a human.
Tips for using loan comparison sites effectively
When it comes to borrowing money, you must find the right loan for your needs. Loan comparison sites can guide you to the best loan offers available. However, keep these factors in mind to use these sites most effectively.
Know your credit score
Before logging onto a loan comparison site, check your credit score. Understanding this score can give you an idea of what type of loan you may qualify for and what rates to expect.
If you have a high credit score, you may qualify for lower interest rates and better loan terms. On the other hand, if your credit score is low, you may need to look for lenders that specialize in bad credit loans. Use this information when considering your options to get the most accurate loan recommendations.
To get your debts back under control, you could always sign up for credit cards that help you repair your credit. This list of best credit cards for bad credit can get you started on that path.
Be prepared with necessary documents
As you get ready to apply for a loan, make sure you have all the necessary documents. This can include proof of income, such as pay stubs or tax returns, as well as your social insurance number.
Having all the necessary documents can speed up the loan application process and help you get approved faster. And it leaves you less frustrated so you don't have to stop and start again.
Compare multiple offers
Next, get ready to compare offers from multiple lenders. Don't settle for the first loan offer you receive. Seek out lenders that offer the best rates and terms for your borrowing needs. Keep in mind that different lenders may have different requirements, so contrast as many offers as possible to find the best fit for you.
Will this loan mark your first foray into debt? Take a few moments to review your rights and responsibilities for personal loans so you know what you'll jump into.
Read the fine print
Before accepting a loan offer, read the terms and conditions carefully. Pay attention to hidden fees and charges, such as origination fees or prepayment penalties. Clarify that you understand all the terms, including the interest rate, repayment period and any other fees or charges. If you have any questions or concerns, don't hesitate to reach out to the lender for further details.
By following these tips, you can use loan comparison sites effectively and find the best loan offers available. Remember to do your research, shop around and understand your commitment before accepting any loan offer.
Directly approaching banks and credit unions
If loan comparison sites don't sound right for you, you could deal directly with lenders. By approaching banks and credit unions, you can compare loan rates and terms to get a better idea of what they offer. While this approach can eat up more time, it may provide you the comfort level you need.
When approaching lenders directly, come prepared with your financial information and credit score. This will help you get a more accurate quote and ensure that you compare equivalent data when evaluating loan offers.