How to Get a Consumer Proposal Loan in Canada?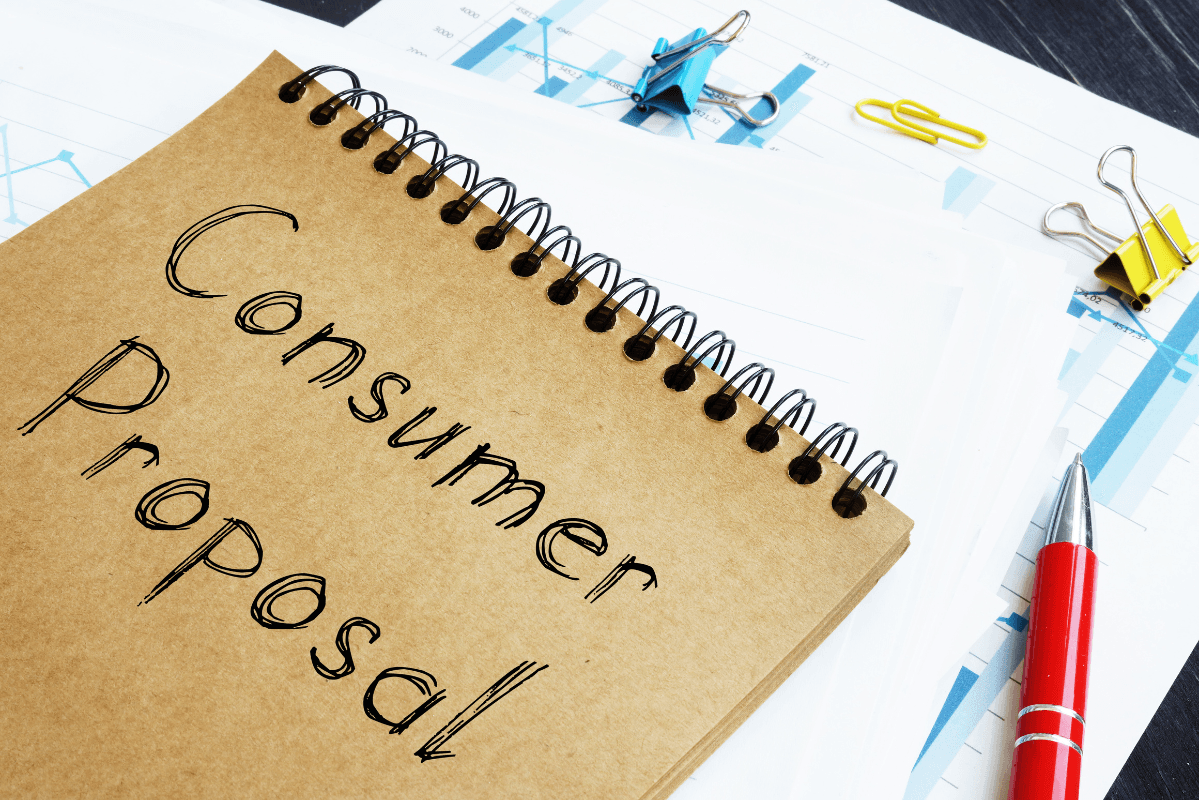 So, you've opted to enter a consumer proposal to settle your debts. Congratulations on taking this step toward better financial health. Facing your creditors takes bravery so pat yourself on the back.
Now, as you rebuild your finances, you may feel tempted to get a consumer proposal loan. While it may sound counterintuitive, this move can speed up your financial recovery. How, you ask? Well, let's look at how consumer proposal loans work, who offers them and their overall impact.
What is a Consumer Proposal in Canada?
Before we delve into consumer proposal loans, let's get a better understanding of what this means in Canada. This alternative to a bankruptcy creates a legal agreement facilitated by a licensed insolvency trustee. In turn, this allows individuals to settle their debts without forfeiting significant assets.
Typically, an individual undergoing a consumer proposal gets assigned the lowest possible credit score. The proposal remains on the credit report for the duration of its term. After that, it endures six years from the filing date or three years from the day you complete the process. This renders borrowing even more challenging. Naturally, the ability to obtain and use credit relies on convincing lenders of one's financial maturity and repayment capability.
In a consumer proposal, you and your trustee focus on creating a feasible debt repayment plan. Options, like reduced debt and waived interest, require creditor approval. Upon acceptance by the majority of creditors, it halts any actions from unsecured creditors. That way, individuals can retain their assets while working towards financial stability.
What is a Consumer Proposal Loan in Canada?
A consumer proposal loan in Canada equals a bad credit personal loan, tailored specifically for individuals under a consumer proposal. Typically structured as installment loans, consumer proposal loans serve two distinctive purposes.
First, they offer a means to expedite the repayment of debts covered in the consumer proposal. Thankfully, this can subsequently lead to a faster recovery of a person's credit score. By accelerating a repayment plan or repaying in full, individuals can potentially improve their financial standing. Consequently, they regain creditworthiness more rapidly than under their original terms.
Second, these loans can act as a pivotal financial buffer. In short, they allow individuals to address unforeseen expenses or emergencies during this period, ensuring punctual consumer proposal repayments. It's critical to maintain this schedule, as missing three monthly payments may result in the annulment of the proposal. As a result, they open the door for creditors to initiate legal actions to collect the owed money.
Finally, prospective borrowers must acknowledge that consumer proposal loans generally come with higher interest rates. They often exceed 20 percent due to the inherent risk involved for lenders. This requires a thoughtful assessment of the associated costs and implications, especially compared to the zero-interest debt.
Given these considerations, opt for a consumer proposal loan with an understanding of your overall financial picture. Most importantly, keep future financial stability in mind. Treat such a loan as strategic, serving as a constructive tool in a financial rebuilding without imposing further financial burden.
Eligibility Criteria for a Consumer Proposal Loan
When applying for a loan while in a consumer proposal, lenders will focus on assessing your financial stability and employment. Remember, a consumer proposal usually leads to a diminished credit score.
Showcasing a reliable income and responsible financial management counteracts the inherently reduced creditworthiness while in a consumer proposal. Commonly, lenders contact your consumer proposal administrator or insolvency trustee to check whether payments arrive on time.
How to Choose a Consumer Proposal Loan in Canada?
When seeking a consumer proposal loan in Canada, select the right lender for you. This involves comparing personal loans from various lenders carefully to find one that best suits your needs and circumstances.
Primarily, consider the interest rate, the cornerstone of the borrowing cost. It can significantly vary between lenders, with a lower rate contributing to potential savings over the duration of the loan.
Next, assess the repayment terms, including the length and frequency of payments. Crucially, find terms you can manage and which align with your budget to prevent any financial strain.
Interest rates can apply as fixed or variable. A fixed rate provides payment stability, while a variable rate may adjust based on market conditions, affecting your monthly payments. Moreover, repayment terms may differ. Generally, shorter terms lead to higher monthly payments while longer terms reduce monthly payments but extend the loan's overall duration. More payments tend to add up to more money.
In addition to comparing interest rates and terms, consider the loan amounts available and any additional fees. These could include origination or application fees. A clear understanding of these elements avoids unexpected issues.
Steps to Apply for a Consumer Proposal Loan
Now that you understand the basics, let's explore the steps involved in applying for a consumer proposal loan.
Preparing Your Application
First, collect all the necessary documents and information to complete your loan application. This will typically include your identification, proof of income and details about your consumer proposal. Ideally, consult with a financial professional who specializes in consumer proposal loans so you have everything you need.
When gathering your identification documents, include a valid government-issued ID, such as a driver's license or passport. This will help establish your identity and ensure that the lender can verify your personal information.
Proof of income can include recent pay stubs, bank statements or tax returns. Always provide accurate and up-to-date information to demonstrate your ability to repay the loan.
In addition to your identification and proof of income, you will need to provide details about your consumer proposal. This may include the agreement, the amount of debt involved and any relevant supporting documents. By providing a clear and comprehensive overview of your consumer proposal, you help the lender assess your financial situation.
Once you have all the necessary documents, organize them in a logical manner. Label each document clearly and create a checklist to ensure that nothing goes astray from your application.
Submitting Your Application
Next, submit your application to the lender. Make sure to double-check all the details for accuracy and retain copies of all the documentation for your records.
Your trustee files your application for you online. After submission, you receive a 'stay of proceedings' so your creditors can no longer pursue you for collection. The processing time can vary depending on the lender and the complexity of your application. During this period, avoid applying for any additional loans or credit as you work to raise your credit score.
Once the lender has reviewed your application, they may request additional information or clarification. Work with your trustee to respond promptly and provide any requested documents to ensure a smooth and efficient application process.
Best Consumer Proposal Loan Providers in Canada
Thankfully, Canada has companies to provide loans for people dealing with consumer proposals. They can offer the funds you need to continue rebuilding your finances after taking steps to work with your creditors.
FairStone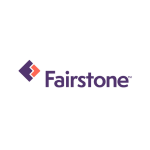 Canada's leading non-bank personal loan lender, FairStone has arranged loans for Canadians for more than a century. In this situation, they extend loans up to $25,000 for debt consolidation, unexpected expenses and more. With a quick and simple online application, you can secure funds within 24 hours. Even better, FairStone does charge application fees or pre-payment penalties. When you're ready to repay, choose from monthly, semi-monthly, bi-weekly or weekly payment options.
Fatcat Loans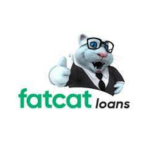 With FatCat Loans, an online application takes about seven minutes. Next, these specialists in the Canada loan market search your options with multiple Canadian lenders in just a few seconds. Once approved, you can secure $1,000 to $50,000. FatCat Loans welcomes all credit histories and offers affordable repayments. You don't need a guarantor or pay any hidden charges or fees. In some cases, you can even get your money the same day. Loan terms range from three to 84 months with interest rates from  4.84 to 35.99 percent.
Spring Financial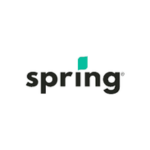 Spring Financial has helped Canadians snag fair and reliable loans since 2014. With interest rates starting at 9.99 percent, it makes it easy to apply online. Even better, the company provides customers with real-time assessments of their financial standing along with support through text, phone, or chat. Its products help consumers enhance credit scores, bolster savings and improve overall financial standing with loans up to $35,000. 
Managing Your Consumer Proposal Loan
Once you have secured a consumer proposal loan, manage it effectively to maximize its benefits. Keep these few key tips in mind along the way:
Getting your certificate of full performance
If you've used a consumer proposal loan to settle your debts, you need to obtain a "certificate of full performance." This step validates that you have complied with and completed all the requirements of your proposal.
This certificate, along with any other relevant documents, needs to go promptly to the major credit-reporting agencies, like Equifax. They update your credit records to accurately reflect the fulfillment of your consumer proposal. All your proposal-related documents also serve as necessary references for future lenders, illustrating your commitment to financial responsibility.
Monitoring your credit score
Keeping a vigilant eye on your credit score matters, especially after a consumer proposal. Platforms like Borrowell and ClearScore can be incredibly helpful in this regard. Above all, they offer insights into your credit status and allow you to monitor your credit score for free. Regularly assessing your credit score through these platforms highlights any improvements or discrepancies and addresses them in a timely fashion. As your credit score increases, refinancing your consumer proposal through a new personal loan could become a viable option. With luck, it could result in more favourable interest rates. 
Making Timely Payments
Consistently making your loan payments on time maintains a positive credit history as you rebuild. Further, this habit avoids any potential penalties. Set up automatic payments or reminders so you never miss a payment.
Consumer Proposal Loans in Canada: The Bottom Line
Securing a consumer proposal loan in Canada marks a significant stride toward rebuilding your financial stability and your credit score. This requires understanding its facets, eligibility criteria and essential steps. Successfully managing a consumer proposal loan exemplifies financial maturity, thus improving your standing with future lenders.
FAQs About Consumer Proposal Loans in Canada
Can I get a loan while in a consumer proposal in Canada?
Yes, you can get a loan while in a consumer proposal in Canada, although it may be challenging. Lenders often see individuals in a consumer proposal as high-risk borrowers, leading to potentially higher interest rates and less favourable terms. Always assess your ability to manage additional repayments alongside your existing obligations to avoid further financial strain.
Can I get a car loan during a consumer proposal in Canada?
Securing a car loan during a consumer proposal in Canada comes with hurdles. For instance, you could pay higher interest rates and face stricter terms due to perceived risk by lenders. Some specialized lenders may provide bad credit car loans to individuals in a consumer proposal. However, they consider factors like stable income and employment rather than credit scores. Of course, shop around and compare offers to ensure the terms, interest rates, and repayment schedules match your financial situation.
Can I apply for a student loan while on a consumer proposal in Canada?
Yes, you can apply for a student loan while on a consumer proposal in Canada. Acquiring a government student loan typically doesn't require credit checks, so a consumer proposal will not disqualify you. However, securing a student loan from a bank may prove much more difficult or even impossible. These institutions will consider the impact of a consumer proposal on your credit score.